What was your thought process behind starting your own business?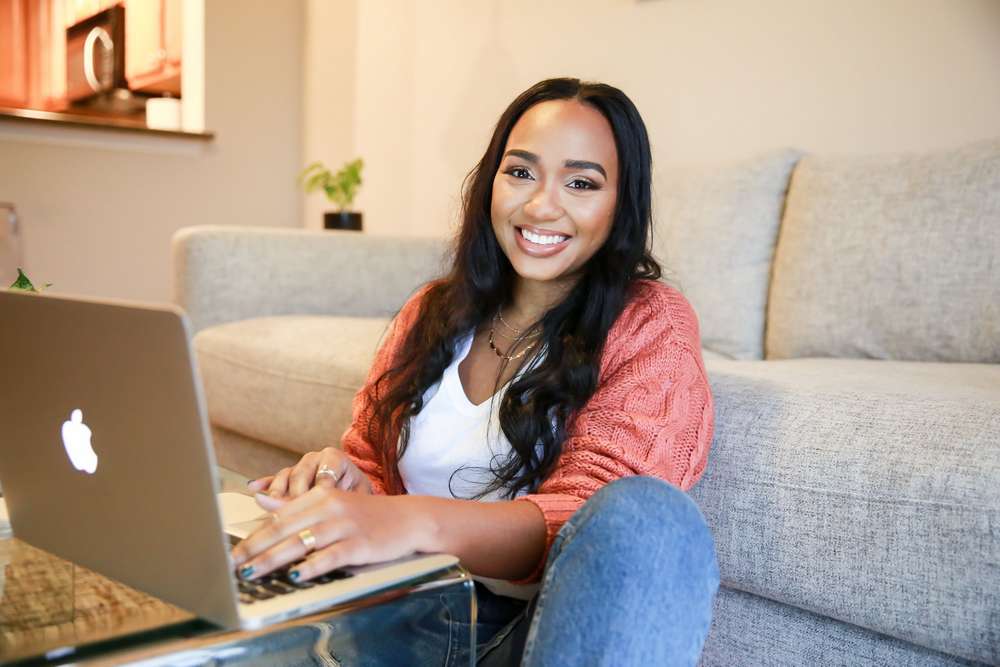 Starting a business is a commitment and requires dedication, resources and sacrifice. We asked some of the rising stars in our community how they thought through the idea of starting their own businesses.
Davia Rose Lassiter | Writer. Leader. Scholar.
I actually had no intent of starting my own business. For years, I'd been designing resumes and cover letters to help people with their job search, and I did not charge a fee. Very early in my career, a good friend helped with my documents and I landed my first full-time job. Read more>>
Ella Livingston | Owner & Founder of Cocoa Asante
I began Cocoa Asante in order to expand my family's legacy in the cacao industry. I was born in Ghana, the country where the world's best cocoa is grown. My family has been a part of the cacao industry for several generations as cacao farmers. Read more>>
Robert Decker | Illustrator, Designer, Artist
My desire to start my own business had been in the back of my head for a long time. I didn't know the form it would take, or even really how to do it. I had gotten a few freelance gigs, but nothing that was consistent, unfortunately. Then the Covid epidemic came along. All the freelance I was doing dried up, and I was barely finding anything new. Read more>>
Markkel "Kelz" Mungin | CEO
I initially just wanted a place to produce my own show and once we started going my thought process was to provide a space for others that l was looking for myself; clean, professional, out of the box, and the best! Read more>>
Talia Lewis | Actress
My thought process behind starting my own business was knowing that it would be MY business! I created a path way to become my own boss, set my own schedule, prices and work on my own time. I want to be able to pass this mindset down to my kids as well, that's why I started a business for them! But of course they could do whatever they put their mind too. I just want to be able to get them started. Read more>>
Laura Davis
In March 2020, I was laid off after 13 years in medical sales and diagnosed with breast cancer for the second time. It created an explosion of emotions on so many levels but also opened my eyes to see how I had been spending my time and energy. As I recovered from surgery and soaked in the quiet time at home with my husband and kids, I realized I wanted to make a bigger impact in this world and knew exactly where that impact could be. Read more>>
Ryan Feemster | Handyman
My thought process behind starting my business was, why do for free what I can get paid to do. I was already helping my friends with work around their homes and apartments. I was also doing all of the work around my own home. It was a natural progression. Making money doing what I love is an amazing feeling. Read more>>
Tierre Partee | Entrepreneur
My thought process behind starting my own business was to obtain ownership where I am in control of my life. Also, I wanted to create an opportunity for future leaders, musicians, artist and entrepreneurs to be represented the right way. Read more>>
Kyro Wolf | Designer/Illustrator
I was 18 with a wife and child, short on education and due to poor choices, my job options were limited. But I did know a lot of underground rappers and since I already had some design experience, doing their album covers just made sense to me. Read more>>
Alexandria Monique | Licensed Esthetician Salon Owner
My thought process behind my business was initially I begin by planning I observe a few fellow business coaches took tidbits and planned as much as I could from credit score to savings. Read more>>
Rebeca Amich | Holistic Health Coach
The thought process behind starting my own business really started when I realize I might have potential to help people in a more tangible way. During the pandemic, I realized that medicine is just slapping another pill to a symptom. Being dependent on pills is not healthy. Read more>>
Sarah Moon | Artist
Well it really happened by accident. My high school sponsors an artist market each spring to raise money for the art program. Student artists were encouraged to participate, so i signed up for a booth. Read more>>
Shanice Love | Owner, Founder and Creative Director
Loyalty Enterprise was started in 2011 while on maternity leave with my son. I have a really difficult time staying ideal for too long so I started making YouTube videos. That endeavor blossomed to me running a blog site, than a podcast and in 2015 I agreed to assist a friend of mine with her brand and webseries. Read more>>
Ronald King | Founder: The Wooten King Academy Co-Founder: The Village Schools
After working in various school settings and environments which included schools in the U.S. and abroad, I became frustrated with what I felt were inequities between what was available to black and brown students that I worked with at the start of my career compared to the predominantly white student populations that I became accustomed to working with over the past ten years. Read more>>
Imani Hamilton | Financial Strategist, Coach and Consultant
I wanted to start my own business to have command of my time and do what I love. My mother was an entrepreneur and I appreciated the freedom she had during my childhood. Now as a wife and mother of three children, I wanted the same. Read more>>
Denise Sarkor | Founder and Chief Empowerment Officer, Business Strategist & Executive Coach
We all have value. We are born worthy, and if I'm honest, it was that realization that drove me to take the leap and start my own company. After acknowledging that every employer who had extended me a job offer—and paid me what I negotiated for—was still going to make a return on their investment in me as a human resource or asset, it hit me that I couldn't even begin to imagine how limitless, how special, how valuable human life is. Read more>>
Kenneth Orange Jr. | Owner/Master Barber
When it came to just the thought of becoming a business owner, fear would always creep in. Even though I strongly desired and knew that owning a business was a part of my purpose in life, I still allowed fear to come in and hold me back. Read more>>
Danielle B. | Beauty Entrepreneur & Entertainment Journalist
Well I actually started Foto Beauty Bar during the beginning of the pandemic. Prior to starting it I was freelancing as a Journalist around the country, at different events. Due to the pandemic all events were cancelled which meant that I was out of work in the blink of an eye. Read more>>
Caitlyn Lopez | Owner of Beaux Monde Media and Social Media Expert
I act, model, sing, so I had to learn how to market myself. I've been doing those creative activities for my whole life, so I had to learn how to market them along the way. Once I was old enough to have an account, I spent time learning every social media platform, how to grow a following, Read more>>
Frankie Mulinix | Teacher, Artistic Director and performer specializing in voice, movement, and performance
It depends on how far back you want me to go! While the combined roles of Teacher and Artistic Director bring out the best in me, Vibrance: Centre for Voice and Movement and Burning Bones Physical Theatre also represent the best ways I have to bring my skills, passion, and experience to serve my community. Read more>>
Mr. Pip | Creative
Im a believer in starting your own business and being your own boss..its a lot of hard work but the key is to never give up..you or we can do whatever we want we just have to put or minds to it and make it happen..starting your own business requires a mindset that no matter what happens I have to be able to keep this going..its also and this is probably the most important factor its believing in yourself and your brand.. Read more>>
Rhesa Teesdale | He is the CEO of Prophet | Envoy as well as a rising junior attending Babson College. He is also one of the masterminds behind creating another clothing business called Webex University, a merchandise brand celebrating students worldwide taking classes online through Zoom or Webex.
I always knew I wanted to start my own business from my freshman year of high school, I just never knew what I wanted to build my business around. My parents suggested that I start a brand that focuses on Bible verses because I grew up in a Christain household, but I really did not know when to start. Read more>>
Dawn Heuer | Owner, Heuer Design Collective
After working as set designer and design producer for years on TV shows like Extreme Makeover: Home Edition and Trading Spaces, I had finally gained enough confidence from my experience, I felt it was time to open my own company to focus on serving private clients. I wanted to make good design accessible to everyone. Read more>>
Brittany Clark | Fitness Trainer
I wanted to create something that I knew wouldn't feel like a job so that I could give my all to it. Read more>>
Young Bullard | Artist
Music Read more>>
Dominique Taylor | Dominique Taylor | Retention Strategist
About 9 years ago, I worked in the hospitality and food industry, working at a fine-dining restaurant in downtown Philadelphia. I acquired a set of skills that allowed me to learn how to service people differently and provide a fine-dining experiences. Read more>>
Kierra McIntyre | Business owner and aspiring attorney
I wanted my love for fashion to be shown through my business and the best time to do that was March of 2020. I also wanted my style to be available to purchase kind of like a mood board. Read more>>
Qu'Derrick Covington | Executive Director, The Tulsa Initiative Inc.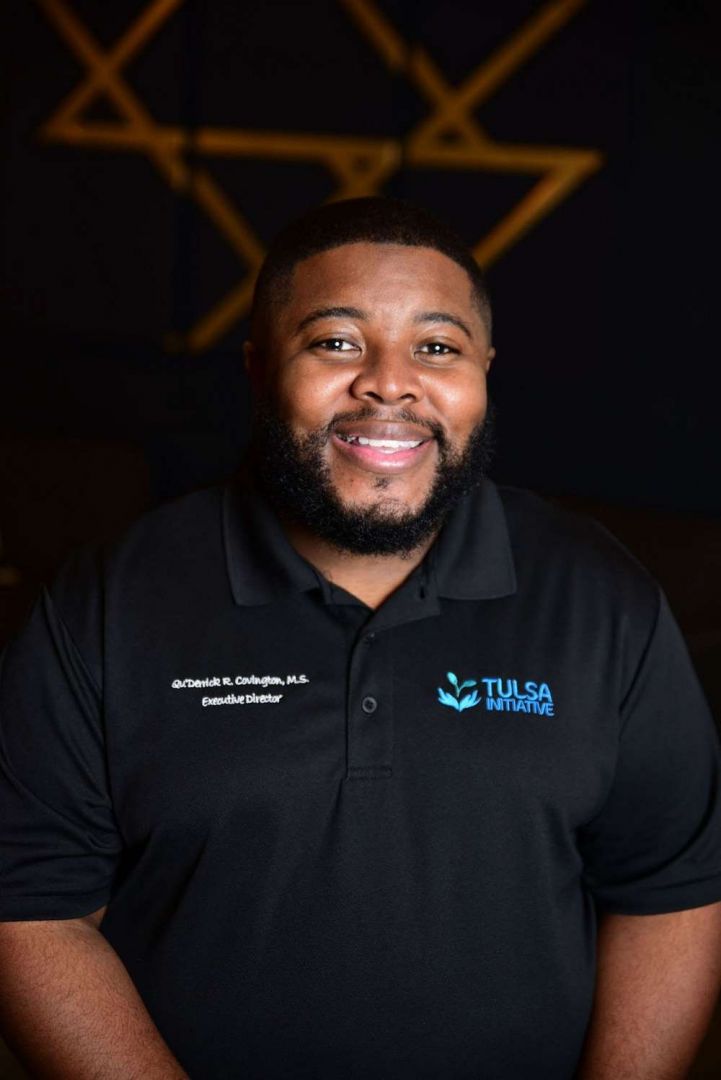 The thought process behind starting my own business is that more often than anything we talk about generational wealth while understanding that there is a lack of ownership in the black and brown community. The focus of starting our company was to promote black and brown ownership amongst males of color. Read more>>
Cindy Moreno | Brow Artist
I wanted to become my own boss and do something beneficial for my future . I was tired of working for someone else , it was time for me to start my dream job Read more>>
Ayo Timmy | Business Man , CEO, Entertainer
It was more, Of me Wanting To be independent, I see how the Industry is and i don't want no parts with it so i Started Built 2 Last Records Read more>>
Keraw Buxknor | Fashion Designer
I have always been into fashion. So I had been working in retail for years and just felt like I could run a apparel business. Read more>>
Ajiah Rodgers | Boutique owner
Before Starting my own business, I worked for a few other boutiques. As time went on I started to enjoy it. One day I decided this was what I wanted to do with my life. I immediately started planning & preparing at that point & never looked back . Read more>>
Victor Christian | Influncer
I started being Viccgotti because I wanted more for myself Read more>>
Jamario Davis | Celebrity MUA
I always thought if I made myself a boss I wouldn't ever get fired again! Read more>>
Lucus Canty | Artist & Songwriter
I knew the life I wanted could not come from working a regular job. It serves its purpose for right now, but it's not for me. Read more>>
Niecy E. | Lifestyle/Motivational Cheerleader
The thought process behind Women Support Women (WSW) was simple we wanted to create a space for women to come together and support each on a personal and business level. Read more>>
Christian Mitchell | Founder & CEO
The process behind starting Sound on the Hill, Sound Everywhere grew into its own purpose. Everything happened naturally. The only mission I had in mind at the time was to show acknowledgment towards creatives and entrepreneurs who weren't getting the attention they deserved or needed. Read more>>
Lovrechia McDonald | Wax Expert
The thought process behind my brand was "strategy". I knew that I could start a lucrative business as long as I strategic and consistent with my venture. Strategy is the heart of success. Read more>>
Gerald(o) Kokra-Malaval | Photographer
Financial freedom . FREEDOM In general Read more>>
FY Robbo | Rapper|Engineer
What do I wanna do? Do i want to provide a service or good? Which would people preferably buy from me? Or pay me for? Who's on my team?
Can i find people as dedicated as i am? Do i REALLY wanna start my own business? Read more>>