The idea: where or how did you come up with it?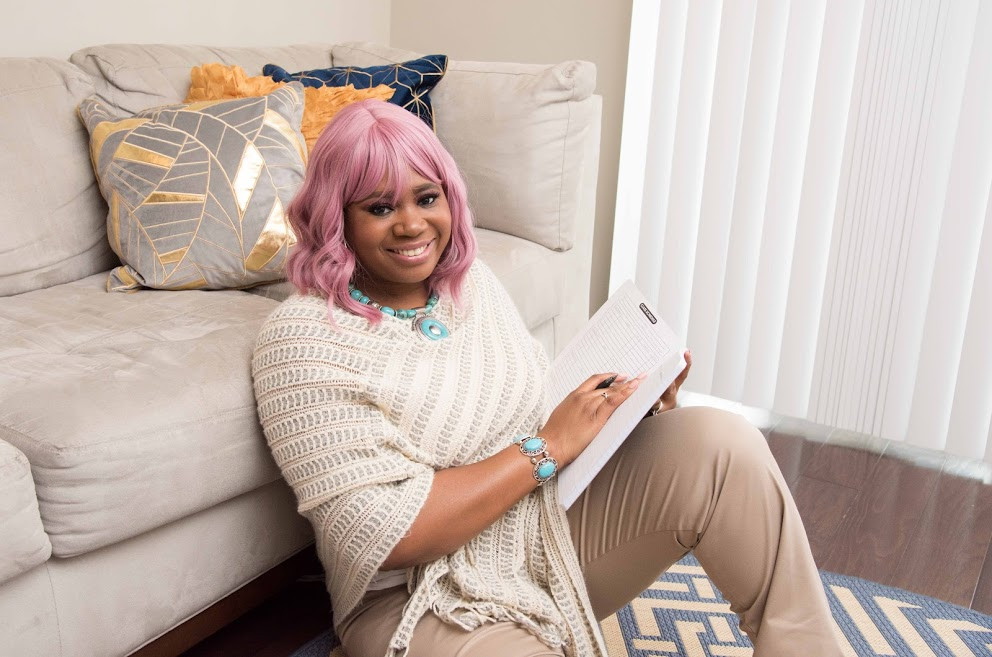 Ideas aren't everything, execution matters greatly, but starting often requires an idea and so we asked folks to think back and tell us the story of how they came up with the idea for their businesses. We've highlighted some of our favorite stories below.
Tai Carter | Professional Photographer

My business was started by accident. From a young age I was tasked with the duty of capturing family photos at gatherings. This didn't make me an expert but familiar with a camera. Fast forward to today I love photography and have had amazing opportunities. My Photography will not feel familiar, I dont follow stylist trends but give each shot the Creativity that it deserves. People, Brands, Earth. Read more>>
Zakiya Esper | Healer and Alchemist

Petals + Prayers was birthed from my own remembrance of a spiritual practice that I'm certain my ancestors took part in for generations. In 2018, I unknowingly began a deep journey of self discovery and what some would even call a spiritual awakening. I unpacked and learned so much about myself during that process and seemingly small and innocuous details led to huge "A-ha" moments and revelations for me. During my journey to self awareness and peace one of the activities I was led to do was Mirror Work. Mirror Work can look many different ways but an element of the practice for me was to be intentional about my daily routine and to question why I do what I do. Everyone who knows me knows that I'm an avid coffee lover. I mean, obsessed! I have my coffee every morning once my kids are settled and before I begin my work. I had to ask myself, "why do I love coffee so much?". And the more I thought about why the more troubled I became because I had no idea. Read more>>
KD Boyd | Co-Founder HEY! Helping Empower Youth

Hydrate came out of programming that we were doing with the youth that were selling waters on metro Atl street corners. With mounting bad press from the actions of a few bad apples and the city cracking down on water sales, HEY! Stepped in to show that it could be done safely and be profitable for they young entrepreneurs. Read more>>
Jonathan Jefferson | Collegiate Basketball Coach, and Professional Player Development Coach.

I came up with the idea for my business through soul searching and wanting to be able to give what I did not have growing up. With a little help and extra push, I eventually decided to go ALL IN. Read more>>
Ashley D. | Christian Influencer, Office Manager, and Executive Director of a Nonprofit Organization

The funny thing is….I didn't. God did. Back in February 2015, God laid it upon my heart to give my virginity to my husband…and I agreed. I began ACTIVELY saving myself for marriage. I thought it would just be my journey, my testimony, something that I decided to do; but apparently He had other plans. It became more apparent, beginning in 2020, that this walk wasn't just going to be for me, but that I would have to bring others along– encouraging them to join me on this journey of saving ourselves for marriage. So now, I am in the beginning stages of mentoring and counseling teenage girls and young women through the process of being Chaste By Choice. Read more>>
Lynn Finney | Graphic Designer

Left Design LLC was derived from the thought process that I had as a child. I was always an out of the box thinker and my mother would hear me talk about things that felt like I was in "Left Field." She would always tell me that, and I kept that phrase in the back in mind. I realized thinking and going "Left", was something I could establish as being unique and expressing yourself without the thoughts of others interfering. Read more>>
Elena Carne | CEO/Fashion Designer

Our business idea started many years ago in my native Venezuela when I was only 15 years old, I grew up in a small beach town and I started designing my own bathing suits. My friends loved them and began to order them from me. In just a couple of years, I started running a swimsuit and beachwear design manufacturing company. After I immigrated to the United States I enrolled in English Classes that lead me to go to The Art Institute of Fort Lauderdale and obtain my Fashion Design Degree. As soon as I finished school I saw a void of colorful and vibrant clothes in the fitness market, that is when I became inspired to create an athleisure wear line and I founded T31. Read more>>
Latavia Howard | Registered Nurse

I came up with the idea for my business by being involved in Healthcare. As a nurse, I knew firsthand that there was a shortage of BLS Instructors in the area in which I lived,so when I was given the chance to become an instructor, I knew it was the right choice. Hand To Heart Solutions was born to fill the need for the lack of CPR providers in my area. Read more>>
Jazmine Duke | Leading a Product Revolution at jD Bath Co

I started jD Bath Co as my love letter to women. My mission started simply, to create a vagina friendly bath bomb. A Bomb AF bath experience that provides a nourishing experience for the body and all it's sensitive parts without sacrificing luxury. Non-toxic, organic, vegan, and not the typical 'brown paper bag' organic you're used to. We're heavy on the luxury experience because non-toxic is luxury. Organic is luxury. You deserve luxury. As jD Bath Co expanded so has our mission. A vagina friendly bath bomb doesn't mean only for women. It means gentle enough for anybody to bathe in. We took our strict adherence to non-toxic and quality ingredients while keeping luxury at the forefront and developed a whole line of bath care. Luxury bath care for sensitive skin. Read more>>
Kace Vereen | CEO of BUG/ Personal Trainer/ Investor

The idea for Be Undeniably Great (or BUG for short) came to me one day when I literally felt undeniably great! It's a feeling that you get when you realize that you are constantly elevating towards the best version of yourself and no one can deny or take your greatness away from you. In that moment I realized that I wanted to spread this feeling with the whole world, so BUG became a way for me to spread my love for physical, mental, and financial wellness through a (very fashionable & dope) brand! In Phil Knights book "Shoe Dog" he described him creating Nike as a way to leave a mark on the world, that is what BUG is to me. It isn't a brand it's a movement. Knight also said that it seemed that the idea for Nike didn't feel like an idea, but like a person or place that has yet to be discovered. He said it was "Waiting for me, but also hiding from me." That is the same feeling BUG gave me when it first entered my subconscious. The idea is to spread greatness. Read more>>
Daria Pardue | Artist, Designer, Entrepreneur

Sundara Day came about through the desire to give a voice to my art and inspire others. My children and I took on a winter project of constructing vision boards, and during the process, I realized I needed a centerpiece for my board. I created a figure in a meditative pose and surrounded her with words of encouragement and statements of truth, I loved the outcome so much that I decided to make several and placed them throughout my home. They helped me stay focused on my goals, reminded me to be grateful throughout the day, and created a level of accountability for me. I realized the same could benefit others as well, so I went to work on making more!. Read more>>
KC Loesener | Writing Coach/Strategist

I entertained the idea of coaching several years ago when I helped students develop essays and term papers. Later, I noticed that I had a natural knack for problem-solving, and I decided to incorporate it with my passion for writing. When I became published, I eventually started helping others with their own publishing journey. Read more>>
Kina Día | Chief Alchemist of iDías (CEO/COO)

The founders of Air and Fire Production, LLC wanted to magnify Black creatives' voices through the celebration of Black art and business. We welcome art of all forms and our Creative Kickbacks and Art Shows serve as a platform to showcase and monetize the work of both artists and vendors. Opportunities like our EmpowerMe Business Box, an assortment of Black-owned products and services curated by the founders of Air & Fire, serves as another avenue to promote local artists and entrepreneurs. Basically we are creating a collective that not only showcases and promotes various artists, but also serves to provide them with professional development opportunities. Read more>>
Tiana & Mellani Madden | Mother & Daughter Entrepreneurs

In 2019, I decided that I wanted to create a business for Mellani (Mell Chanell) so that we could start adding money to her college fund. We decided to create her own natural lip balm business because I have always had an interest in natural products. From there, we researched the best natural products to use to create "Mell Chanell Fabulous Lip Balm". Since then, Mell Chanell's business has evolved to "Mell Chanell Fabulous Collection" that now includes natural lip balm, inspirational necklaces and keychains and hair products like headbands and scrunchies. Read more>>
Johannah Hamilton | Melanin Minerals Owner & PhD Student

There's such a deep history between black people and cannabis/hemp, especially due to the "war on drugs". Despite the fact that thousands of people are building their own empires across the country from cannabis/hemp, there are still hundreds of thousands of people in jail and with records for it, majority of those people BIPOC. A lot of families have been disenfranchised from these intentionally harmful policies related to the crop, and with a background in agriculture economics I knew I'd get involved in the industry one way or another. CBD products were starting to become more of a norm. Especially after the passing of the 2018 Farm Bill, federally legalizing hemp. I've also always loved taking baths and using bath bombs and other bath and soap products, but I have really sensitive skin so sometimes certain products would break me out. That's when I realized I could combine my love for bath and body products with my passion for social justice and start a cbd infused skincare line. Read more>>
Tamika Watson | Ceo/Creator of Her Love Clothing & Her Love Kicks

I suffer from Ptsd, anxiety, and depression which caused me to have horrible self esteem. Once I learned to love myself I wanted to create a line that would show the world that I loved myself and wanted to make that love I had developed for myself a whole worldwide movement. Read more>>
Angela Amazin Tate | Visionary Specialist Certifed Life Coach For Caregivers

Coming up with the idea for my business is one of the most easiest questions i can answer. I started Amazing Caregivers Circles shortly after becoming a Certified Life Coach with Tony Gaskins Coaching Academy.Choosing to become a Caregivers Life Coach was based on my own lifes journey and day to day walk in life. I'm the Caregiver of my adult special needs son along with taking care of my late mother who passed away in 2008 of two types of cancer. Being a Caregiver was in my DNA. So the idea for my Coaching Service was right in front of me. Then Covid-19 hit in 2020 and life changed.Instantly Caring for the Cargivers was so, needed.People around the world became instant Caregivers which could have been overwhelming Saying it wasn't on their vision board plans.. With my life experiences as a retired hair stylist of over 33 years i was already coaching from behind the styling chair to my clients Providing my one-on-one family coaching and so. much morei became ".The Caregivers Coach". There is a great need for the services i provide.to sum iit up my idea came from my heart.mind and soul. Read more>>
Kimberly Taylor-Fagan | Owner, KTA Talent Group

I raised two child actors and managed them both. We relocated from MS to Studio City , CA around 2008, When parents of other youth actors saw the success that I was having with securing representation for my children and audition coaching my son Jake and daughter, Jaycie, they wanted to get my advice and eventually wanted me to manage their children as well. I soon found myself forming KTA Talent Management Company and I began managing adults as well and joined the TMA (Talent Management Association) in Los Angeles which is a honor because there is a interview process as well as having to have references from agencies who I worked with in Los Angeles. Later, SAG was on strike when my son was about 14 and my daughter was 10 so we moved back to the SE where we lived and my son Jake (Jake Austin Walker/ Rectify and Star Girl Series Regular "Brainwave Jr" ) had his big break in booking his first series regular in the Sundance award winning series Rectify. (Jared Talbot). Read more>>
Tiah Rodriguez | RVT, Founder & President

For almost 30 years, I've enjoyed working as a Registered Veterinary Technician at veterinary clinics in New York and Georgia. I have always been passionate about providing quality pet care, increasing pet health awareness, promoting responsible pet ownership and training new veterinary team members. I would assist the vets with visits, surgery, educating clients and even entertained their children with clinic tours and stories. When it was slow or if a staff member was sad, I'd turn into Super Tech – a caped, Vet Tech super hero who would save the day with advice, song and humor. So when our clients had negative pet care experiences with neighbors and boarding facilities or when their pets needed medical care and attention. I was referred to them. I knew that many responsible pet parents trusted, relied upon and preferred a knowledgeable, trained veterinary team member to provide quality care in their absence. Read more>>
Courtney Aiken | Courtney Aiken | Author | Entrepreneur | Philanthropist
I've always had a heart to help and serve others. In 2010, began to volunteer and assist people with their projects, events and, if necessary, travel with them. It always brought me joy to see their success. During this time, I began to discover my gifts and talents that could bring me resources, and in 2016, decided to open up my agency. The mission of The ShowKase Agency is to bring your vision into fruition. Read more>>