The Early Days: why did you start a business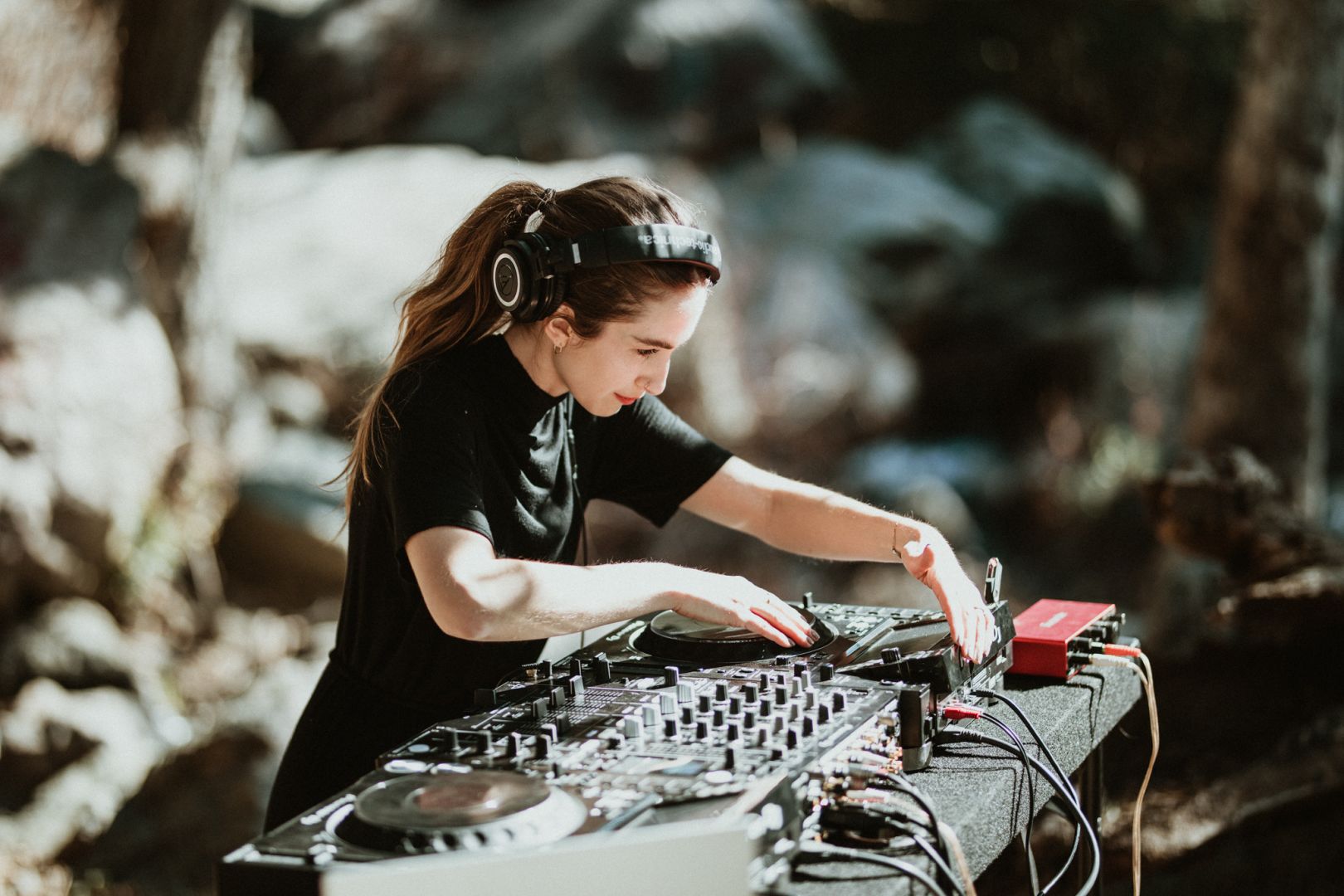 Are you thinking about starting a business? If so, we think you'll enjoy reading about how these seasoned entrepreneurs thought about the question when they were in your shoes.
McKinsey Jordan | Techno DJ NEKTER

During the pandemic I realized how much I missed going to watch live music and dance, so I decided to teach myself how to DJ. Read more>>
Izzy Lugo III | Content Creator & Host

I took a step back and looked at the creatives in the headlines. They were always the same and that bothered me so much. I was always looking for the people that were actually doing the work and connecting with them. The more I heard the stories, the more conscious I became to the need for a platform that highlighted EVERYONE not just the people that could afford to pay for the press. Through the podcast and live activations, the stories being told are truly creatives like you and I–trying to find their way and make a name for themselves. Read more>>
Samantha Amazan | Owner and Home Fragrance Specialist

You always have to start with what you love to do. I ask myself that every year. Then ask yourself, can that thing you love to do be lucrative. I love being creative and creating things from scratch, During the Pandemic Lockdown, I needed a creative outlet. So, I started making candles and testing them out with friends and family. After receiving great reviews, I continued to perfect my scent blending and doing research. So, with enough confidence and my entrepreneurial spirit, I thought of a business plan to take this hobby and make it into a small business. Read more>>
Jenn Jones | Salon Owner/Hair Stylist

I never planned to open my own hair salon. But it became apparent that if I wanted to find the perfect place to work, I would have to build it myself. Then the hope was that other people would be attracted to the space that I created and want to work there too. My goal is to create a clean, eco friendly, high-end space that is supportive and drama free. I care deeply about those who work for me and want to help them achieve their perfect work life balance. Read more>>
Johnny Crawford | Photojournalist & Photography Educator

I became a photographer 45 years ago because of a horrible photograph of my grandfather, Henry Crawford, in my local paper. My photography business went from part-time to full-time when I was laid off from The Atlanta Journal-Constitution in 2013. I was an award-winning staff photographer for 28 years and seven months at the newspaper. I now specialize in black and white portraiture. Read more>>
Chad the Dad | Entrepreneur

All throughout high school and college I made sure I had a job and a side hustle. I wanted to make sure I always had some money in my pocket. But as football season rolled around each year we couldn't work so the side hustles took over. I went to Jacksonville State University and my first hustle was cutting hair. Our apartment stayed packed out, I cut a majority of the football team and anyone else I was able to make time for. That was the first time I experienced making money by my own terms. Read more>>
Jhetta Ebron | Videographer & Photographer

I've always had a great work ethic, I just had a hard time being in a place where it was appreciated. I knew that if I apply that same effort, ethic and time into my own business that I could gain so much more than working for someone else. Also, I would appreciate myself and I wouldn't have to deal with the things that you typically do when working under someone else's thumb. Read more>>
Nicholas Akoto | Creator

It all starts from doing what I enjoy. I find the best business to be ones that I'd be willing to do for free. The arts in general is my thing so I've built my business around clothes, graphic design and consulting Read more>>
Doris Williams | Model & Owner of J Harmoni Transportation LLC

The thought process behind starting my own business was financial security and the ability to do things when I want to and how I want to. I was in the modeling industry since I was 14. I always loved styling, fashion and being in front of a camera. I'm an introvert but my alter ego comes forward when it's photo shoot time. So, stumbling across trucking was exactly that! About a year ago some coworkers started buying vans & trucks to haul loads. Read more>>
Janine Winn | CEO of Mint & Coco

MINT & COCO was born from the desire to live more intentionally and be more mindful of the choices I made, in pursuit of the things I desired for myself. I started using intention candles a few years back and noticed significant change in how I approached manifesting, intention-setting, and healing. Fast forward to 2019, After a year of deliberating, I decided to make candles and products of my own that were all natural, Eco-friendly, and truly handmade. Read more>>
Jarmichael Harris | Recovery Activist

Starting Engage Recovery has always been about the people. Engaging the community to reconsider and redefine how we look at not just substance use but substance use disorder (addiction). I believe because of the failed War on Drugs, much of what the general public believes about substance use and substance use disorders is painted in misinformation and fueled by anti-blackness. When I say its about the people what I really mean is its about engaging people right where they are – not just people who use drugs, but also those who may pass judgment or hold a particular belief because the information they've been fed about addiction is misguided. Read more>>
Jordan Johnson | CEO of J&J House of Skills and lead basketball trainer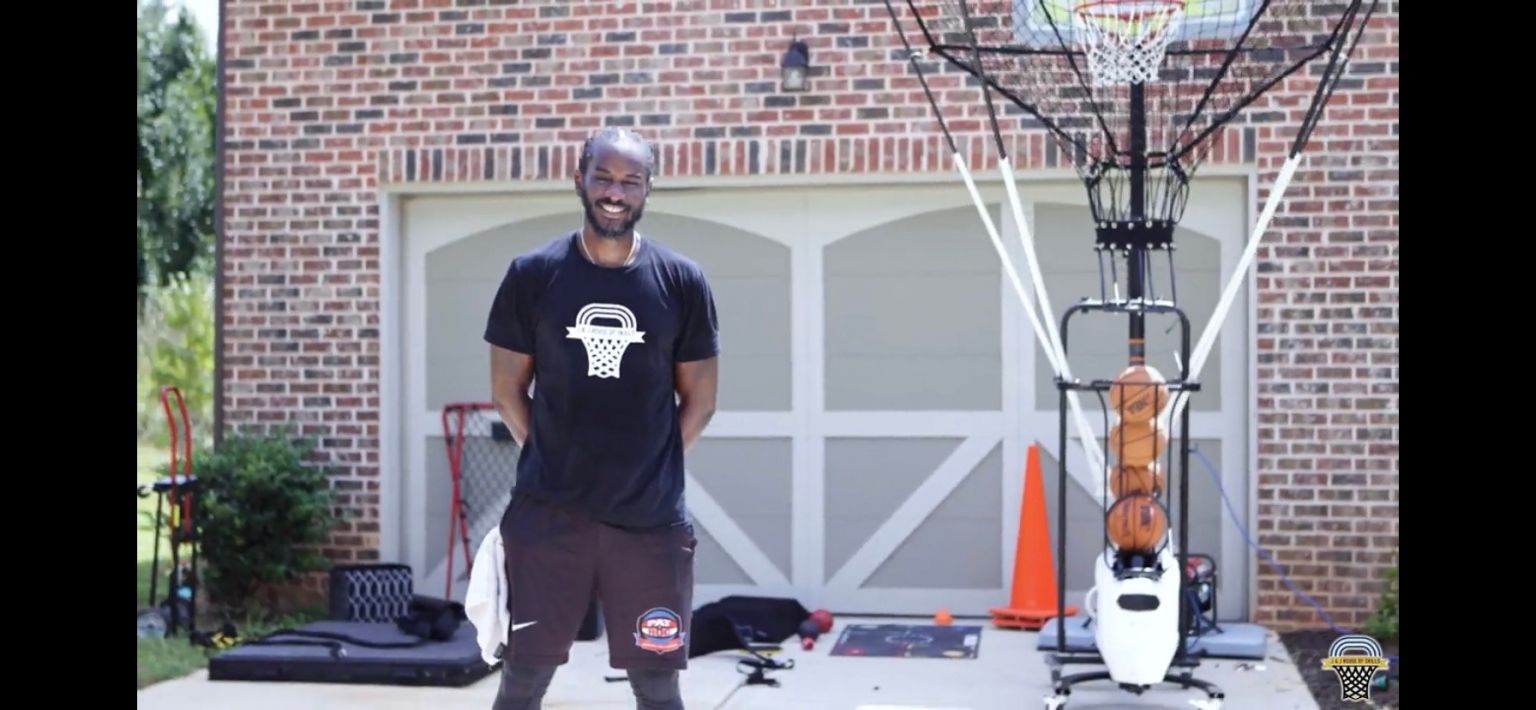 When the pandemic began, I wanted to tap into a different endeavor that would allow me to utilize my degree in entrepreneur management. I had spent the prior 12 years working in human services/education and I saw an opportunity to do something different. Being a former athlete and weekend warrior, I knew that I wanted to be involved with basketball but wasn't exactly sure. I tried the online personal trainer, but there were too many people offering the service. That prompted me to do something even more radical with training( being a mobile basketball trainer). The rest is history! Read more>>
Habib Dokou | Financial Professional

Growing up in Redtop which is located in Tacoma Park, MD I wasn't always focused on the right things. However, being very intelligent and always seeking knowledge, I knew that my life was destined to be more than the stereotypes of the inner-city violence and drama that surrounded me. To be honest, sometimes, my abilities were placed into the wrong ideas. For a long time, I went through a lot of trials and tribulations. But no matter what I was doing, I was always searching for bigger and better. The losses that come with the growing pains of life forced me to want more. Read more>>
Renee M Palmer | PUZZLE MASTER EXTRORDINAIRE aka Founder, Principal Solutions Consultant, and Chief Creative Officer

For context, it's important to note that I started my first business venture as most were, unknowingly, falling into the recession of 2008. Candidly, my initial thought process was how am I going to pay for this new car and new house. I had strategically, or so I thought, accepted a severance package from my soon to be former employer, that was being acquired by an international firm. I had landed a true 'step up, next level' role with an organization that had global presence and was awaiting my training schedule and travel itinerary. Read more>>
Daniel Knight | Founder and Chef Date Knight Dining

The thought process behind starting Date Knight Dining was twofold. First, my son shared with me about 6 or 7 years ago he wanted to start his own business one day. I thought about that and was really impressed by the fact he wanted to be an entrepreneur and had not been exposed to it, or at least that's what I thought. I decided that if my son wants to own a business one day, then I need to own a business so I can teach him the ins and outs of entrepreneurship. Read more>>
Terrance Simpson | Entrepreneur/Artist/Curator/Public Speaker

My thought process was to create a legacy for the unheard, unseen entrepreneurs and creatives in Nashville. To be the intersection for likeminded individuals who may feel like the underdog. Read more>>
Meagan Austin | Owner and Operator

My thought process before I started my business was HOW. My entire thought process was, I was tired of suffering acne and blemishes. I wanted to create something that would be natural and chemical free. Sometimes the leading brands wouldn't work. You would think they would when you're consistent. I want people to feel confident in their skin. Both men and women of all ethnic groups. I want people feel happy and love themselves as they should. Read more>>
Destinie W | Licensed Esthetician | Online Boutique Store Owner

Well this would be my second business I am a licensed esthetician I specialize in body waxing which is hair removal services for women. I am the owner of D.W. Beauty Work Intimate Wax LLC my thought process was what can I do as a second business that dont't require me to physically work all day and caters to women but also goes hand and hand with my current business. Read more>>
Antonio Mathis | Chef & Entrepreneur

My thought process was to build something so I could leave a legacy to my kids, nephews & nieces. Read more>>
Krista Smith | Ceramic Artist and Educator

I love making art so I thought I'd try my hand at selling it, too. Also, I don't work well working for other people, I was meant to be my own boss. Those two thoughts snowballed into starting my own business selling functional ceramics. Once I had my own studio to create at home, I knew I wanted to share it with other people. There are so many barriers when you are trying to work with clay: finding a studio that is accepting new students, having the space and facilities to make and fire your work, money, the list goes on. Read more>>
MJ Footworkz | Michael Jackson Impersonator

I merged from one industry to another as far as from being an exotic dancer to an impersonator. Read more>>
Makaila Parson | Realtor & Professional Makeup Artist

I decided to start my business to recover my schedule. Working a 9-5 was not working out for my family or me; attempting to balance everyone's schedule, give 100% at work, and have a personal life. Stepping out on my own was scary but completely worth it. I sat down, created a plan, wrote out my goals, and took a leap of faith one day. I knew that if I worked this hard for someone else, I would work hard for myself and reap its benefits. Read more>>
Jeslyn Miller | Graphic Artist and Designer

I owe the creation of my business to my mother. At one point I was spending hundreds of dollars of my money, and hers, on a graphic tee obsession. One day she said to me "instead of spending all of this money buying someone else's designs you could be making your own." That comment was all it took to plant the seed in my head. Then I went off to research how to start my own business. As far as how I came about naming my business, that is thanks to my father. Read more>>
Residual Impact Podcast | Digital Creators

Just wanting to own something that we can call our own, and impact the world while doing it. That has been our thought process from the very beginning. Read more>>
Carette Lawrence | Travel Advisor

I absolutely love traveling. I was introduced to traveling when I was about 8 or 9 years old. I started my business because I wanted to help people see the world that I saw and fell in love with. This business has allowed me to help others experience different places, people and cultures. Read more>>
Tiffany Macey | Investor and Instructor of The Wholesale Secret

I had a lot of adversities stacked against me. I am disabled, I have felonies and I have done actual prison time. Finding a job was extremely difficult due to these limitations. Even if you are a non-violent ex-felon, the job market is still very tight. Menial jobs weren't cutting it for me. I was living paycheck to paycheck for a long time. I was a career server in the hospitality industry. I made ends meet, but barely. I was in a car accident that left me injured to the point where I could no longer do the work. I was devastated. I had to resort to using an ex-girlfriend's name & social in order to drive Uber. Read more>>
Apex Visions | Photographer

My thought process behind starting my own business was I can't work for anyone, I want to be my own boss. I knew what my passion was and what I wanted to do. I just didn't know the how. Although I did not have everything figured out in the beginning , I remained consistent and it brung me to where I am now. I wanted my business to have a good reputation as well as being easily recognizable and a household name. Read more>>
Ssamula Alvyn | Photographer and Visual Director

I really don't know I guess it blood because the first camera I ever held was for my godfather it was a Nikon but I'm not sure what type it was. Generally my whole family has had a thing for art like when I was younger I discovered a bunch of photo albums with different pictures and different stories behind each of the pictures which I found really fascinating. The during lockdown I had a lot of free time so that when I really ventured into photography mainly Cinematic photography and Portrait photography hence the start of ElementsbySam Read more>>
Marcel Samuel Williams | Marcel Samuel Williams, the video expert.

Starting my own business was important for me because I knew I was capable of more than what kept getting handed to me in life. I would work all day, 10+ hours a day sometimes, just to make someone else rich. The people around me would complain, they turned miserable, and sooner than I even realized, I did too. The wheels really started turning in my head when I was working on set one day and the guy that made more money than me asked me a very simple question that, if getting paid more than me, he should definitely know the answer to. Read more>> 
Rae One | Graffiti artist/ Graphic Designer/ Brand Owner

As a kid I had a knack for always drawing, idk where it came from …I believe it was a God given talent. Fast forward to middle school, my mom was an accountant at a collage so I would visit on school breaks and sneak in classes also taking classes at Cal State Dominguez on the weekends. At the point I was heavily into Hip Hop, Graffiti & Fashion so by the time I got to high school I was studying those aspects like it was a elective. Joined a graffiti crew & got caught up in street life but the two things I never strayed away from were Fashion & Graffiti. Read more>>
Candy McBride | Don't Embarrass Your Hashtag with Candy McBride

Ever since I was a litle girl growing up in Miami, Florida I have always been some sort of entrepreneur. Whether it was selling school supplies, tutoring, or songwriting. I have a natural affinity towards entrepreneurship. Therefore, when I saw an opportunity to provide a service to people on their health journey I jumped at the opportunity because it was a journey that we could travel on together. It truly was a no brainer. Read more>>
Elle Brewster | Social Media Manager & CEO of Right Girl Media

When I first started my business I was still working in the restaurant industry. If you know anything about F&B, the amount of free time as a manager is little to none and I was craving the flexibility. So I was a virtual assistant and my main goal was to create my own schedule and not have a cap on how much I could make! A few months into creating my business I niched down from a Virtual assistant to a Social Media Manager it was like something just clicked. Read more>>
Stephanie Nemeth Parker | Voice Actor & Audiobook Narrator

I was a stay-at-home mom and my children were getting older and not needing me as much. I'd always acted in theater and done voiceover work occasionally but hadn't put any effort into it. When I realized that I could combine my passion for acting with voiceover in the form of audiobook and audio drama narration, I got excited and focused and haven't looked back. In two years I've become an award-winning narrator and have narrated over 100 audiobooks. And I'm just getting started. Read more>>
Ronda Harris | Therapeutic Massage Therapist

Over the past 35 years, I have worked within various realms of customer service. Always seeking employment or becoming affiliated with establishments that were known for providing outstanding products and services. Through all of these experiences I have always felt as if the structure of the companies I worked for prevented them from truly fulfilling their mission to provide the highest level of customer service. Upon following the guidance that led me to become a massage therapist, I found this industry to be very much the same. I chose to venture out and establish my own massage practice so that I could have the freedom to do all of the things that I felt other facilities lacked. Read more>>
Tiana Moore | Spa Owner & Beauty Instructor

As a child, I always wanted to have a career in the beauty industry. I would literally polish all of my family members and friend's nails and toes— I was actually really good at it. At the time I started my business, I was a nursing student in Montgomery, working at a local hospital making just a little over minimum wage. With being a full time student, finding time to work while trying to concentrate on my studies was very challenging. It was so challenging that it started to make me reevaluate everything that I thought I wanted in life. I knew I had a desire deep down to change career paths; Read more>>
Kayla Barnes | Candle Creator

The thought process behind starting "The Kasual Kollection" was creating a high end brand that offers various home decor items. As we became older we developed a love for candles and always knew we wanted to started our own home decor line. We began our home decor line by introducing 100% scented soy candles. Our candles are guaranteed to set the mood and bring a sense of warmth to your home, office, or personal space. Read more>> 
D'tra Gary | The Kupcake and Koffee Diva & Author of Don't Call Me A Single Mother!

I started out in the field of Retail Management. After having kids, I discovered quickly the inconsistent schedule would not work for me. So I went to look for an apartment to move to one day, and the Property Manager that showed me the apartment said "You have to come and work with me. You have what it takes to make it in this industry." So after a few discussions, I landed in Property Management. 15 years in the industry, I worked my way up from a leasing consultant to a Senior Property Manager. Read more>>
Gisel Castillo | Holistic Intuitive Herbalist

The thought that I could help others heal whether it be physically, spiritually, emotionally or mentally, inspired Gisel's Harmony. It didn't come to me until I took time to heal myself. It made sense to me in the mist of stepping into my own healing what my purpose was. Gisel's Harmony is simply all about what has healed me. It's a collection of natural remedies, rituals, and practices that create the harmony I live in. The product line came first as I was crafting holistic products for myself and family. Read more>>
Janna Ziegler | Rug curator and Business Owner

I've always been entrepreneurial–I love trying new things and taking risks. But I started this business a bit by chance. I took a leave of absence from my job during the pandemic to care for my four children. We were living in Los Angeles at the time, and when we found out that school was going to be virtual, I knew that that would require at least one full-time parent. Honestly, I started sourcing rugs for my mental health, as a creative outlet from the madness of quarantining with four young children. I starting selling locally out of my front yard. Read more>>
Alison Hernon | Celebrity Fashion Stylist & Editor-In-Chief of PhotoBook Magazine

I started PhotoBook Magazine for a few reasons. 1. As I switched from Catalog Stylist to Celebrity Stylist, I needed to build a portfolio and to network with publicists. 2. I started out as a Fashion Assistant for top Magazines for 10 years and during that time, I found it fulfilling a dream with the job itself but not a very supportive business and it seemed only one type of person could be in this role. With the evolving of body positivity, sustainability and social justice theme happening this days, I wanted it to be showcased in my magazine and the work environment, I felt that I needed. Read more>>
Shannon Adams | Queen

I have worked for people since I was 19 years old. I just want to be my own boss and do things by my own terms! I want to answer to myself and God only! Read more>>
Peso The Showman | CEO Grind Universe | Creative Producer

I wanted to create something special, something that could not only provide opportunity, but something that could feed our youth knowledge & skill. Read more>>
Teddy Axel | C.E.O/ Film / Artist

I wanted to make something that stands out as far as eye catching. I also created my business name during the Obama era. It seemed more social injustice in the black communities was at a peak then. So I created "Black Religion" for the purpose and honor of the innocent the world seen killed in a act of injustice. Read more>>
Alexi McIntosh | Food & Motherhood Blogger

I started Eat Well With Lex to help Black women improve their quality of life by debunking traditional wellness myths and showing them that it is easily attainable to prioritize their health and wellness. As a Jamaican American woman who struggled with taking care of myself throughout college I saw the need for a shift in mindset regarding health and wellness for Black people, new approaches to living a wholesome life, more women of color voices in the industry as well as a break in stereotypes. Read more>>
Randy Waczkowski | Executive Director/CEO

I wanted to combine my two passions while seeing that we need more representation in the media field from camera operators to script writing. Music was always a passion for me since I was a child so to be able to go from being a DJ in middle school to producing scores for tv shows has been a journey. I was also fascinated with photography in my teen years and went from having it as a hobby to becoming a cinematographer and filming my own series. Since then I have learned marketing and how to combine all of the creative elements to bring attention to the stories that go untold. Read more>>
Katherin Hernandez | Makeup artist and brows technician

Starting a business is not easy, in those moments there is fear present in our thoughts, but I always had the motivation not to give up and I knew that I always capable of achieving it with the help of God. I wanted to find a way to work independently in this country and in something that I like and I achieved it Read more>>
Jonathan Riley | Hip Hop/Rap Artist and Producer

Financial freedom, through creativity, and pushing the boundaries of art in hip-hop. I knew that if I could achieve long term wealth through something I am passionate about, then the money and happiness would flow in. Read more>>
Chi Chi Dior | Mompreneur & Aspiring Life Coach

My thought process behind starting A Touch of Chi Chi was basically being able to do something simple yet powerful enough to reach people and educate them while improving their skin at the same time. Read more>>
Zach Reynolds | Director & Cinematographer

I wanted to have something of my own something for my family something that can be passed down as a family business. Read more>>
Jamie Parker | Realtor/Icon Agent-Exp Realty

One of things I realized is that to live the life I wanted to live I would have to take a risk. It all came to a head when I was teaching school and it is first thing Monday morning. I had already begun to personally develop myself by then. I said hi to a colleague and asked how they were. The response was just five more days til Friday. It was at that moment that I knew that didn't belong there. I had been a part time realtor making full time money for 7 of my seventeen years teaching. I had sold 23 homes my last year teaching and realized I didn't have a life. Read more>>
Ehize & Selina | STR Business Owner

Our primary goal for purchasing a property and entering into the Short Term Rental (STR) business together is/was to attain generational wealth. We have a common goal of ensuring that we leave land/property/real estate to our legacy. What began as general yet consistent conversations accelerated to us applying actions to our words. This business gives us the opportunity to earn passive income and teach our legacy the importance of home ownership and show them it is one of the most lucrative pathways to financial freedom. Additionally, the STR business allows us to create a clean and comfortable residential experience for guests traveling to Atlanta, Georgia. Read more>>
Siantz | Musical Duo/Band

*Change business to band/Siantz* Josh: It just came out of our natural creative chemistry. Josiah:It was easy to write songs together. Our synergy was simple and easy. I could follow him because I knew he was following me. Read more>>