Taking Chances: reflections on risk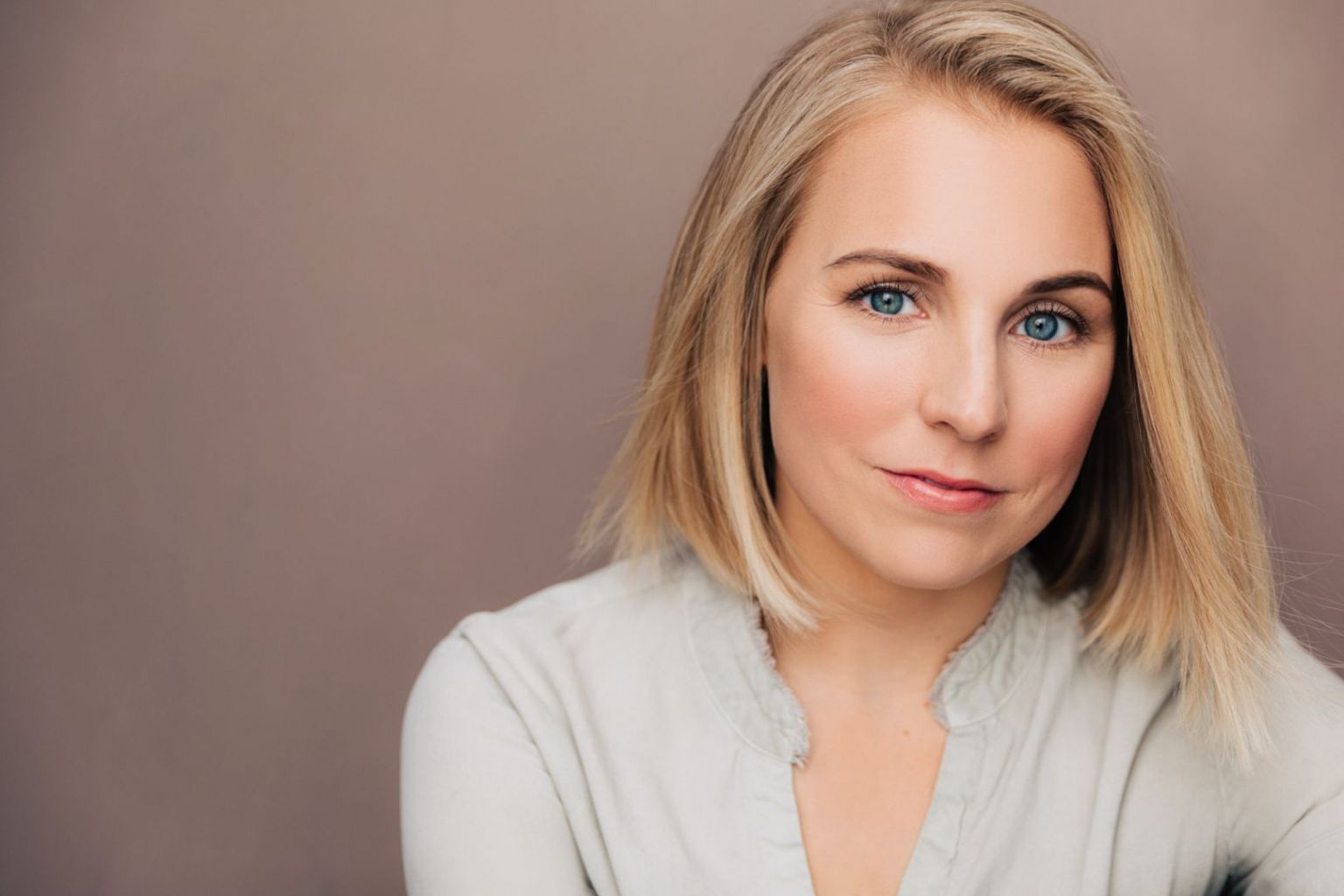 Shoot your shot? Take a chance? Society bombards us with messages, phrases, examples and stories of how taking risk is the key to success, but is anything ever that simple? We asked some of the brightest folks we know to tell us about how they think about risk. We've shared their responses below.
Stephanie Anderson | Theologian, Author, Speaker, and Coach.

No one ever made history playing scared. I have always been willing and ready to launch forward even while I was afraid. What risk taking has taught me is that failure is not as bad or as scary as we may imagine it to be. The only kind of failure that ever wins is the kind that causes us to stop trying. But as long as we keep going, we have not failed. This is my mindset and motto towards life. Read more>>
Nameica Craig | Author, Speaker, Creative Copywriter, & Personal Development Consultant

I'm a firm believer that risk-takers are the pattern breakers and bread-takers. Risk requires great courage. To jump out into the unknown can be scary. However, those of us that do take leaps of faith (because that's all risk is anyway) seem to reap a greater reward than those who remain fearful. Taking a risk simply means you believe in the unseen. Visionaries are the greatest risk-takers. We are usually willing to risk it all to see the results we want. We believe so highly in the possibilities that the risk becomes a step in every process. Risk has played a primary role in all of my endeavors, past, and present. When God gives me the vision or idea and the strategy sometimes, even without a full plan, I know it's time to act on it, and I just do it. I didn't always have confirmation that it would work or turn out the way I desired, but most times, it did. Think about it this way; Everything we do involves risk; falling in love, starting a business, breaking away from toxic relationships, making financial investments, trusting new people, selling products or services, or even just being who you are… we are risking something to get something in return. again I say, "no risk, no reward." I say, Girl, Do It!. Read more>>
J. Carter | CEO

Of course starting your own business does come with its own set of unique risks. But without risk, how could you ever get the reward? The possibility of success is way more attractive than the thought of standing still and stagnant. It's been said a million times over but it still resonates: You miss 100% of the shots you don't take. Read more>>
Justin Tysean | Singer

Honestly, I use to be terrified of taking risk because I was scared of the unknown. I've always been a planner and wanted to ensure that things go as planned. When the pandemic first occurred, I think it put a fire inside of me. I realized that you must live for you and do what makes you happy. I started writing and put out my first single and I'm excited that I took that risk. Read more>>
Jace Harrison | Aspiring Actor & Filmmaker

There is always a risk to some extent when it comes to making decisions, especially those that shape one's own life. Decisions and risks are very closely related because without making those decisions to pursue my passion for acting and filmmaking by trying to make a career and a living out of it, there would be no risk involved there. As soon as I graduated high school, I decided to get my foot in the door as soon as possible by immediately working on various films and shows as a background actor. Starting from the very bottom of the totem pole and working my way up is a heavy risk in itself, but I am willing to take that risk to enjoy the journey in its entirety if I reach the personal success I'm striving for. It has gotten me to where I am right now so far, and I am currently working on a full-time background/stand-in gig, and I am going to be in a good friend's web series soon on top of that. Read more>>
Don Tang | Illustrator and Designer

This actually is a really good question. I'm a very curious person since I was a child, and I like taking risks. My biggest risk in my life is when I told my mom, if she won't allow me to study art, I will just drop out from high school and do nothing instead. So my mom just have to let me do what I want back then. In China, a lot of strict parents are thinking art is not a proper career life to go with, and my mom was one of them. But still I choose art, and I made a career out of it. I'm glad my mom is becoming more and more open to my art life now. To me, I think everyday is a risk or say a challenge because I always want to try new things, like what kind of different material to mix together I can get a surprising outcomes, or like I never draw a skeleton unicorn before I might just try to do it now. Anyway, art itself is a risk to deal with every time I face it. Read more>>
Imo Sunday | Entrepreneur ( Retail buisness)

Risk are what crafted me honestly. And growing up in a low income home you are put in may situations where you have to learn the right risk to take and ones you should avoid. But the important risk I advise is the one that will better your situation for the good. Read more>>
Safari Bullock | Graphic Designer & Illustrator

I think it goes with the saying "What's life without a little risk?" I can definitely say that I wouldn't be where I am in my business today without taking risks. With risk there's faith that you'll make it to other side. And it's so ironic because being a "risk taker" isn't really my personality. But when it comes to business? Most definitely. Before I started my business, I was so used to "coloring inside the lines." Everything had to be structured and I had to have all of the answers. It made me feel so uneasy, just the thought of not being in control over certain situations. I soon realized right before I took the leap, that starting a business without taking risks, puts you in a box. But now, my business has taught me that taking risks can be a really good thing and can be well worth it, if you allow it to. Read more>>
Sharee Owens | Photographer

Risk taking has always been something very well known to me. I've always been the "want more" type. Yes, taking risks are terrifying, trust me I know. Especially with anxiety, it's not always easy taking risks but nothing worth having comes easy. Risks have put me in situations I started out terrified and ended up proud and even more confident. It helps you grow as a person, and as a company. I've been able to network with so many wonderful people by taking risks. One risk actually landed me my very first wedding being booked. Aim high, and keep trying no matter what. You can only go up from here. Read more>>
Briya Christ | Artist

I had to take risks at a young age. I guess i got it from watching other people i was inspired by , they all took risks and chances to get where they got and become what they became. A lot of times something must be given or dropped in order for the blessing to come in. Every single time i took a risk i was rewarded for it. It was like a gift for my courage. Read more>>
Rashe Malcolm | Owner of Rashe's Cuisine & Founder of the Culinary Kitchen of Athens and Farm to Neighborhood

Rashe's Cuisine began as a brick-and-mortar business on Tallassee Road. In 2017, a fire destroyed the location. Long before "pivot" was a trendy term, Rashe recovered from the devastating fire by pivoting her efforts to grow the catering segment of the business. Never one to let grass grow under her feet, once Rashe's Cuisine catering was in high demand, Rashe began looking for new ways to grow the business and to help other entrepreneurs. Then 2020 happened. Discouraged but not defeated, in 2020, Rashe has opened a restaurant, paid off early the loan used to purchase the food truck, provided fifty Farm to Neighborhood bags of fresh fruits and vegetables each week to low-income Athenians, received approval to accept EBT, and planned the third CKA Winter market. And in her spare time, Rashe partnered with East Athens Development Corporation, Action, Inc., Oglethorpe County School System, private donors, and many others to ensure those hit hardest by the pandemic had nutritious meals. With that being said, don't be afraid of risks. Embrace the unknown because it can only help you and your organization grow and adapt. Read more>>
Jacob Mallow | Recording Artist/ Singer-Songwriter

If you've taken a finance class, you know that the amount of risk is equatable to the amount of reward. I personally love the idea of risk and the opportunity to be challenged. To me, risk is stepping out of your comfort zone and taking a bold leap of faith. Sometimes, you strike out, but other times, you win big and grow towards whatever you're trying to accomplish. In my own career as a recording artist, risk has definitely defined some of my early milestones such as landing a great internship in the music business program at UGA, being able to open up at the Georgia Theatre, and successfully funding a kickstarter for my first album this year. If I had never gotten over my fear to ask for help, to ask for opportunity, and to be vulnerable with my own songwriting, I would've never had some of the experiences that have shaped me into the more confident artist I am today. Read more>>
Nathan Blackburn | Multimedia Specialist

If you're not taking risks, then you're living a fulfilling life and working in a fulfilling career. That's just point blank, period. Something I had to learn the hard way, like a lot of us do, is that no one is truly looking out for you, or can make any decisions for you. Only you can do that. The fallout from making a bad choice or taking a big risk can be just as beneficial as anything 'positive' that's gained. At the end of the day, it's all about perspective. Read more>>
Erin Barger | Envision Athens, Project Manager

From joining the U.S. Peace Corps fresh out of undergrad to helping launch a 20 year plan for Athens, Ga, so much of my life trajectory would have been closed to me without a willingness to take big jumps for good reasons. My life is a tapestry of brilliant colors woven by threads of all suprising kinds and textured. Without risk, that tapestry would be monochromatic and not a reflection of what I really believe to be true. Read more>>
Taya Lucas | The Networking Queen/PR

When I think about risk I see the potentiality to win, or fail. I've grown up on the saying "No risk, no reward" the uncertainty of taking risks is scary, but you'll never know the outcome until you take the risk. Also, I encourage having a calculated mind while taking risks, if the cons of the outcome overweight the pros then play it safe (obviously) accepting failure and rejection build character. Everything won't be a yes, but that doesn't mean you stop taking the necessary risks to further your life and career. Sometimes the most pivotal experiences are birthed from risks. Read more>>
Rasheeda Purdie | Chef/Owner of Ramen by Rā

Risk taking is one of my love languages. My life is filled with plenty of them. I am a "DMV girl" now "Harlem girl" for over 12 years that has yet to give up. I am a stylist turned chef who has yet to give up. So risk taking plays a major role in my life that pushes me daily. Even now I'm taking major risks by stepping outside the box to learn all things ramen through the Japanese culture. I currently run my own business Ramen by Ra that offers you exclusive ramen experiences. Nothing good comes easy but it's definitely worth in the end. Read more>>
Johnny Ray Rodriguez | Entertainer and Producer

It depends on the kind of risk you're taking. There is the kind you take that propels you to move forward and then there is the other where there's the possibility of loss or injury. Life is all about taking risks. Some push you to greatness while others can just cut your life short. If it weren't for the ones I've taken throughout my life I wouldn't have the career I have today. In my case, I'm in the business of entertaining because I do not accept the words, "NO, YOU CAN'T, IMPOSSIBLE, IT'S NOT DONE THAT WAY, YOU"LL NEVER MAKE IT, etc. People use those words to stop you or others in their tracks. For example, when I was a kid of 15 yrs. one of my best friends, (I had two) said to me I would never make it as an actor because I was poor. In his mind you had to be rich to be on TV. I still remember that I cried. It's true, my family at the time was money deficient, so I cleaned the small acting academy, where I took up acting, in exchange for my classes. Read more>>
Mya Brown | Creator of JET NOIRE

I am an extremely risk-averse person, I love when everything is nicely planned out and goes according to the plan I set in my head. However, becoming an entrepreneur changed all of that. I can no longer play things safe. At this point in my life, I need to place bigger bets. Launching JN in the middle of a pandemic was a risk. Every time I drop a new collection I am taking a risk on my investment. Owning my own brand has taught me without risk, there is no reward. Even further, it has taught me to redefine what I consider to be rewarding. I am just settling into my business and I am at the beginning of my career. This means that I can take as many risks as I need to get where I want to be. Read more>>
Jenna Pastuszek | Professional Performer, Teaching Artist, Connector of Humans & Ideas

I've been thinking a lot about risk lately, and how there must be a scale on which we all fall in terms of the amount of risk we're willing to take in situations, in business opportunities, in relationships, and in life. I look back on my early adulthood (end of high school-early 20s) and think I played it way too safe- I drew within the lines. I wonder what I might have found had I dared to risk being a little messier, standing up for myself and what I believed in, and explored going against the grain earlier in my career. Over the past two years, with the help of my coaches Jen Waldman, Pete Shepherd, and Joan Lader, I've started taking more risks, specifically taking the risk to show up unapologetically as myself, to say what I'm chasing, and to reach out and connect with the people with whom I want to work. Now, I see more forward progress and significantly more traction/momentum simply by putting myself and my work out there for more people to see. Read more>>
Marissa Rainey | CEO of RaineyWigs

I've always told People they should take calculated risks. I think about the reward, and if that outweighs the majority of the risk, I go for it. My business was a risk. Betting on myself in one of the largest hair capitals in the US with limited experience. But I knew I had talent and I had great customer service and passion. Life is already a risk, so just go for it. Read more>>
Jordan Le'Nay | Health Coach

When it comes to risk taking, I personally have realized most successful people in this world took some sort of terrifying risk during the early stages of their career. I did just that when I decided to step down from my safe, stable, salaried General Manager position in order to pursue client coaching full time. There weren't enough hours in the day to dedicate to my day jobs, my clients, and my own personal self-care and because of that, I knew I had to take that scary but necessary step in order to move forward in my business and show up as my 'best self' for my clients. Read more>>
Markeshia Gorden Hines | Actor & Acting Coach

Outside of my relationship with God, risk-taking has been a key component to success in my career and life. Every faith move I've made was risky logically but paid off substantially over time. Quitting my high-paying job with benefits to work as a full time creative took faith and confidence to bet on myself and fully walk out my journey. It takes a risk to go against the grain, follow your instincts, and go on a journey to realizing your dreams with no blueprint in unfamiliar territory. I think in order to succeed at anything phenomenal, you must take risks. If you're afraid to take a risk, you're afraid to be great. Greatness isn't achieved through fear. Risk takes courage. Courage develops through confidence. My confidence is in God. I know that faith is the substance of things hoped for, the evidence of things not seen. Therefore, I believe this quote: Jump and the net will appear. Read more>>
Shirlena Sturghill-Barnett | Founder of nonprofit organization I Love My Kidneys, Author of Mustard Seed, Director of Documentary got kidney?

I'm a risk taker! I don't believe in the word no! When people doubt me and say it's impossible for me to do something. It gives me a drive to do it to prove you wrong! With God on my side it's nothing I can't do. I was diagnosed with kidney failure in 2013 instead of feeling sorry for myself I put my pain into purspose . Started my own nonprofit organization called I Love my Kidney's. I raise money and awareness to help other ppl in the same situation as me. Read more>>
Natalia Minasian | Actress & Creative

Becoming an actor is a risk. You risk not mounting up to your idea of success, you risk disappointing your loved ones, you risk not being able to sustain your life with acting. Moving across the ocean is a risk. You risk losing touch with your friends, losing yourself in a new country and a new language, losing your track and doing things just because you've given up so much to be here. What about creating your own artistic company? A risk yet again. What if no one likes our work? What if we want to pursue different things and the collective falls apart? So many risks and so many what-ifs – I've taken them all and I've had all those questions in my head. But was it worth it? Absolutely!. Read more>>
Brittany Beans | Business Owner & Product Manager

Risks are hard to take because there is an element of fear and at times, complete uncertainty. Because of internal and external negativity that can really play on a person's mind, it is challenging to get through those moments of doubt and begin to action our goals. But I realized that I must move forward and strive toward my purpose using the talents I have been gifted. Recently, I took a major risk by exiting my full time job, and deciding to focus on growing my business singularly. This shift has allowed me to reassess how I want to live personally, while providing the time to focus and build the components of my business thoroughly. Read more>>
Jaycen Petti | Herbalife Coach/Clothing Brand Owner/Designer
At some point in your life you get tired of your current circumstances and you want more. Wanting more always require risk. The greater you want to become the greater risk you'll have to take. Millionaires have lost hundreds, thousands, even hundreds of thousands to get where they are. There's no such thing as not taking risk when you really want something and you have a purpose for it. I've lived in fear before, fear of failing, fear of disappointing others and myself. I was so afraid of failing that I was afraid to try but I realized that if I'm afraid to try I'll never know the outcome, I'd never know if I'd be successful or not because I never tried. I knew what it felt like to quit, I knew that outcome, but I wanted to know what it felt like to keep going, what would the outcome be? What if it's not so bad after all? It wasn't until I took control over my weight and health and started working out consistently. Read more>>