Step one is deciding to start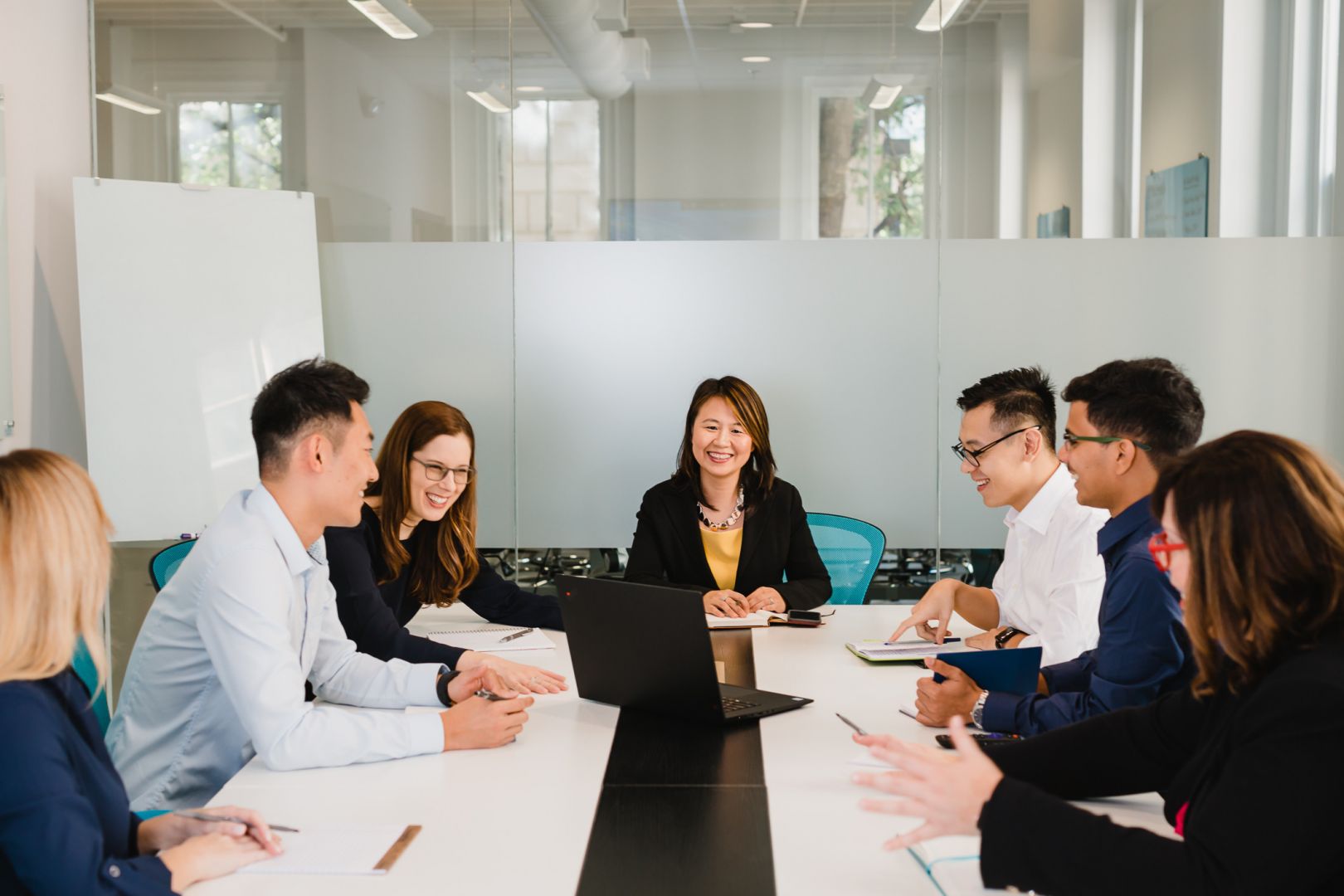 The first step to starting a business is deciding to start a business. They say the first step is the hardest and in our experience this is especially true when it comes to starting a business. Getting over the mental roadblocks can be tough, often harder to overcome than the challenges you'll face once you actually start the business. Fellow entrepreneurs share their thoughts below.
Shea Hagans | Cr8tive Designer
I started my business with an iron and a Cricut I got for Christmas in 2016. When I first started I wanted to make shirts that was fun for all occasions. Wedding, birthday parties and my favorite till this day birth announcements. In the last year or 2 I have definitely shifted my vision of focusing mainly on children clothing and also incorporating my favorite craft sewing. When I initially started I started to find an outlet especially with being new married at the time I didn't want to lose my voice. Read more>>
Scott Rozell | Owner & General Manager, Blackhouse Records Ltd.

I spent a decade as an operations manager for a giant corporation and it pretty much turned me off to the idea of working "for" a group of people that didn't have anyone's best interest in mind outside of shareholders. Corporate culture as a whole is a very toxic place to be, and I played the game for a very long time thinking that was a means to an end. I was painfully unhappy and depressed. At the same time, I was playing drums and touring actively with a couple of punk rock bands I had been a part of for a very long time. Read more>>
Anthony Gaines | Entrepreneur
My thought process behind starting my own business was to build a brand! Something that everyone can relate & gravitates towards, The recycling logo is the logo I choose for the brand I just put my twist to it. I did that because you see the recycling logo even if you don't want to see it. Stores, trash cans buildings etc, your going to see. So when you see it I want you to think of us if you made a purchase or simply know our brand. I even use the emoji literally all the time and it just became a movement I didn't send a text without that emoji and all my peers gravitated towards that. I've planned on making a difference in my community doing volunteer work cleaning the community helping the homeless water ever it takes to better my community on North Omaha, Nebraska! We are more than just a clothing brand MIH- MAKN IT HAPPEN became a lifestyle. Read more>>
Aletha Barno | Teeth Whitening Specialist
Independence has always been my goal in life. I've always worked to have a sense of freedom when it comes to how I live my life. Owning my own business has just always seemed like the answer. This time around I knew I had to do something that I can take pride in, something that was satisfying and something I enjoyed. One day it just sort of came to me, smiles. Everyone should have a bright smile. Sounds cliche, but I've always felt this way. Growing up I've always taken pride in my smile and as an adult I've taken steps to maintain it. The confidence that I have from receiving positive feedback about my smile has made me want to help others achieve that same confidence. Now I can do what I love to do and build a profitable business at the same time. Read more>>
Timothy Irving | Whiskey Brand Owner
When it comes to being an entrepreneur, it had never been a goal or aspiration. I had always been fulfilled in my career as a school counselor. However, a few years ago I realized that I wanted more. I began to desire more personal autonomy for how my days and time look. With that being said, I decided to act on my aspiration of starting my own spirit brand. Read more>>
Jon Reid | Executive Partner & Entrepreneur (E&E)
I had been contributing to the bottom line profit for a lot of corporations, but still didn't have time for me, my growing family, nor participated in the profit share. The stress and politics that goes along with being an executive was something I didn't want to keep participating in. So I made the decision to take the skillsets I had learned to benefit my business. Read more>>
Brooke Hoke | Owner/Founder Of Sweets By Bee
My Thought process behind starting Sweets By Bee was never a thought to ice a cake or dip an apple in candy mix yet a lone a business never was on my bucketlist until after I gave Birth to my Second child out of Three in 2014 and had a lot of down time since she was a good baby and slept mostly and I picked up my mother in law cook book after we had a heart to heart moment about what it was I enjoy doing and what was my niche and I had no clue what that was surprisingly so I started making different desserts such as a white chocolate cake and strawberry shortcake and etc… Read more>>
Ericka Sampey | Financial Blogger and Credit Expert
The thought process behind starting my own business was that I wanted more for myself. I've been working since I was 16 and I have tried multiple fields from fast-food, retail, and call centers but I always knew I was capable of more than just 9-5 employment. I have always been innovative and driven, then I read Steve Harvey's book "Jump" and it inspired me. I felt inclined to challenge myself with entrepreneurship! Read more>>
OTG Ceez | Entrepreneur
I was working a job I didn't care for to much. I was tired of working for a boss who didn't appreciate a great worker. I had been at the job almost 5 years. So I got let go and went into what I'm doing now. Trying to build a brand and business. Read more>>
$wish Frazier | Owner
I saw that the narrative of the music industry did not align with the reality. Often, large companies within music present as a sunny, family-oriented place that puts food on the table for individuals willing to work hard. However, as many who have been around the industry know, the reality is much darker, with some artists signing deals that will make millions for the company and the artist ends up with nothing to show for it. Read more>>
Ria Foye | Floral Designer & Creative
I started kindred twines (kindred for short) out of a desire for connection. Both with myself and with the people in my life, particularly the women who I considered to make up my circle. For a long time, I struggled to find that sense of community and sisterhood, especially in a city where everything and everyone moves at such a rapid pace. While I've worked in what most would call a creative space – from social strategist to freelance writer – I always felt the pull to create with my hands and turn that desire for connection around me into something physical. Something you could either have for yourself or give to a loved one as a gentle reminder of deeper connectivity. That they're your kin and they deserve joy in the form of something like florals. Read more>>
Morgan Mikell | Part-time Barker & Owner of Morgan's Dream Desserts
Baking has always been one of my many hobbies. My parents bought me my first Easy-Bake Oven when I was eight years old. I started baking in the kitchen with my mother when I was ten years old; I would love to bake cakes and cupcakes for my family on the holidays. My favorite cake flavor to bake was Strawberry which is now one of my most popular cake pop flavors. The first time I made cake pops were for my best friend's birthday party in 2017. She knew I loved to bake and that I could make them for her with no problem. The Cookies & Crème cake pops turned out great! Read more>>
Keli Kemp and Jennifer Zhan | Founder, Modern Mobility Partners
We thought to ourselves, if we are going to work this hard, we may as well work for ourselves. We wanted to have flexibility in our daily schedule and the types of projects we worked on, and build a company culture centered around our values. Read more>>
Shakara Ross | Certified Yoni Practitioner
Well I started yoni steaming on a personal level first, I had troubled periods so i started researching what i could do to make it better. so once i did my research and started doing it for myself and loving the results. i took an extensive course to become certified to do the yoni steams so i could educate others on holistic ways of handling heavy periods, fibroids, bacterial vaginosis and other things. Read more>>
Tonya Lee | Owner of Wine That Ash
When we were hit with the pandemic I started doing wine reviews for fun on Facebook Live. A few friends and family members thought my 'lives' were good and said I should start doing videos on YouTube. I was terrified of the thought and had not idea if anyone outside of them would find my channel interesting. Fast forward, I got the courage to start the channel and review wines there. As the weeks went on I began to incorporate food pairing and cigar reviews. I love wine and enjoy a nice cigar so I came up with the name Wine That Ash. After that, I had a t-shirt made with the hashtag #winethatash and that was the start of the business. I realized if I could promote other businesses on my channel why not my own! Read more>>
Chelsea Njambe | Business Women
Well, I got the idea from my mother. She is from Cameroon & has been braiding for over 30 years. She's also owned three of her of her own braiding shops & has helped me with everything. I grew up watching her be successful & wanted the same for me so I decided to follow in her steps. It's honestly been one of the best decisions I've ever made. I have learned a lot about myself (personally and professionally) through this journey. My shop also has recently celebrated its 1 year anniversary ! Read more>>
Noureen Wadhvania | Licensed Beauty Cosmetologist & Entrepreneur

My name is Noureen Wadhvania and I am an immigrant and moved from India to America in 2008 not knowing where and what path I wanted to chose. However, there was one thing that I had set in my mind and that was to be an independent female entrepreneur! Cloudy, as to what I was asking for or what all hurdles I would have to face. I followed my passion to America for it being the land of opportunity like I promised myself towards becoming something in life and creating my own identity. Read more>>
Eric Bussey | Owner Extra Mile Tools

My thought process behind Extra Mile Tools was to find a way to help DIYer's and contractors spend less money on their tools, so they have more money for other things, like ballet lessons for their daughters or family vacations. Read more>>
Vanessa Lawson | CEO & Founder
When I started Porte Model and Talent Management Agency (PMTMA) I was currently working on a custom clothing brand that I started. I recruited models who had no representation but fit the inclusive and diverse look I was going for. After a couple of photo shoots I started to overhear a common conversation: the lack of representation in Minnesota for diverse models. The models I worked with were talented, dedicated, and uplifting towards their peers. They did not meet the height, and sometimes size, requirement but nevertheless they were very photogenic. I then started to realize that what was being said was true. There really weren't, at this time, agencies that were truly driven by diversity and inclusion. I knew the potential that these models had and I wanted to help them along their journey. Thus, PMTMA was founded in December of 2018 to help develop and manage new and diverse talent. Read more>>
Danielle Bailey | Music Business Virtual/Personal Assistant
Honestly, I'm a very detailed person so the idea of starting a business seemed like a year long process for me because I want to work on it so much that when I finally launch there are no faults, and I learned that it doesn't work like that. I graduated college into a pandemic, barely a part time job, out of a car because of an accident, and just depressed so I couldn't promise to invest into something like that but then I reconnected with a friend of mine. Read more>>
Regina Brejda | Owner of 4P Studios, Interdisciplinary Artist & Instructor

From a very young age, I knew I wanted to work for myself. I had no idea what business I was going to start, but padding someone else's pocketbook with my hard work, energy and effort never sounded like a good deal. I've been told that I'm the most "organized artist" anyone has met. I have a complimentary mix of artistic and business minds. While attending art school, all too often I heard my fellow classmates express concern over having access, post-graduation, to the larger equipment it took for some to practice and create; Read more>>
Sherlene Merritt | Self-taught Bridal/Evening dress designer
I've always been a creative person, and when I had my daughter in 1999 I was moved to try my hand at sewing. I worked and worked at teaching myself the craft until in about 2004/2005, I opened my own boutique named after my daughter, She'. My boutique's moniker, Forshe' is all about making quality handmade garments with my special touch. Read more>>
Terresa Moses | Creative Director
I wanted to start my own business as a way of not only expressing my creativity on my terms (specifically Black queer womanhood), but standing for justice-centered causes in my work. I am passionate about design and Black liberation, so Blackbird Revolt was a way to combine those two passions. This means choosing clients that have the same values–liberation, racial justice, transformative justice– that I do, and being able to turn down clients that do not. Read more>>
Nyia Brinae | Make up artist
I've always wanted to be in the beauty industry. I didn't exactly know how but I knew I wanted to start and be great at it. I also knew I wanted to be my own boss, I was tired of working and being unhappy. Read more>>
Pre'Knechia J. Carter | Travel Curator & Business Mentor
Back in 2013, I was working at a job that didn't really care about me or my family. I was an employee and they needed me at their establishment to run their business. I was one of the best employees that they had and I simply asked to be off for 3 days to go to Orlando, Florida for a family vacation I planned for them. After being declined more than once, I decided that my family was more important and I quit my job. After spending time with my family, I decided that I wanted to continue to bring people together for travel experiences to fellowship together in a safe environment where we could enjoy one another. Melanin Voyage was born. As far as Brunch & Biz I wanted to bring two things I absolutely loved together, brunch and business. It was a no-brainer considering that I am a self-proclaimed brunch expert and a business mentor! Read more>>
Gourmetangiie | Food influencer/ celebrity chef
So after I gave birth to my daughter my mind set had changed . I have someone to take care of . I began to think about my legacy I wanted to have and pass down to her . I then had an idea about gourmetangiie and talked about how I wanted to change the game . After thinking about it I went ahead and made my social media and started my business. Read more>>
Titile Niamke | Beekeeper & Tea maker
I started my own business because I'd found an industry that I loved, and not a lot of people my age (19 at the time) were familiar with. I wanted to introduce them to the world of tea and honey! Read more>>
Joy Douglass | Hairstylist/MUA/Talk Show Host/Motivational Speaker/Model
My thought process behind starting my own business was initially to supplement my income because my family was in lack. Gifts of Joy was established in 1999 during a tome of lack and insecurities in my life. I was expecting my second child at 20 years old and I was struggling financially, I believe God gave me the business name to pull out the gifts that was in me to begin to create wealth for my children. Read more>>
Brittany Angelica | CBD Advocate and Esthetician
I saw something missing in the CBD and Skincare industry. I wanted to create an experience in the spa industry that hasn't been done before by having an all CBD/Hemp infused spa. The goal is to educate and show results with infused skincare. Society has been taught this false narrative of what cannabis is but I founded CannaBSpa to shine a light on its natural benefits and healing properties. CannaBSpa offers uniquely relaxing facials, skincare treatments and massages that help reduce any skin concerns while also healing your overall wellness. Read more>>
Playboii Nard | Artist & Enlighted one
Honestly from when I was little I always knew I never wanted anyone to dictate to me when or how to maneuver also knowing I had this feeling I was put on this earth for so much more than just to clock in and make someone else rich Read more>>
Dawn R Dawson | Entrepreneur
The thought process behind starting my own business is as simple as I always felt the I was destine for something greater. I like to make what seems impossible so very possible. I would sort of consider myself a triple threat due to accomplishing and creating three different businesses. Read more>>
Russell McLaughlin | Owner of Galaxy Music & Arts Academy || Songwriter • Composer • Producer
There were so, so, so many considerations that went into starting my own business. For years, I supported myself and my life as a creative artist, composer, & touring musician by teaching private music lessons, group classes, workshops, camps, and a variety of multidisciplinary programs. During that time, I worked with different teaching outlets while also operating independently and got a feel for the things that seemed to work well – and more importantly, the things that seemed to work not-so-well. I often found myself thinking, "..if this was my place, I'd do X, Y, & Z", and began to catalog each of those ideas – assuming one day, down the road (when my heart cooled on trying to be a rockstar), I'd ultimately open my own place. Read more>>
Beth Simpson | Owner
For over twenty years, I have been in the non-stop industry of events and catering. When the COVID-19 pandemic hit, and the world came to a halt, I found myself with no events to plan, and no one to cater to. It was during this time, when I found myself spending all of my days with my rescue pup Gus, that my company Gussied Up Pet Boutique was born. One day, I wanted to treat Gus for always being by my side, so we set out to our local pet store for a fancy new collar and a special treat. Read more>>