Step one is deciding to start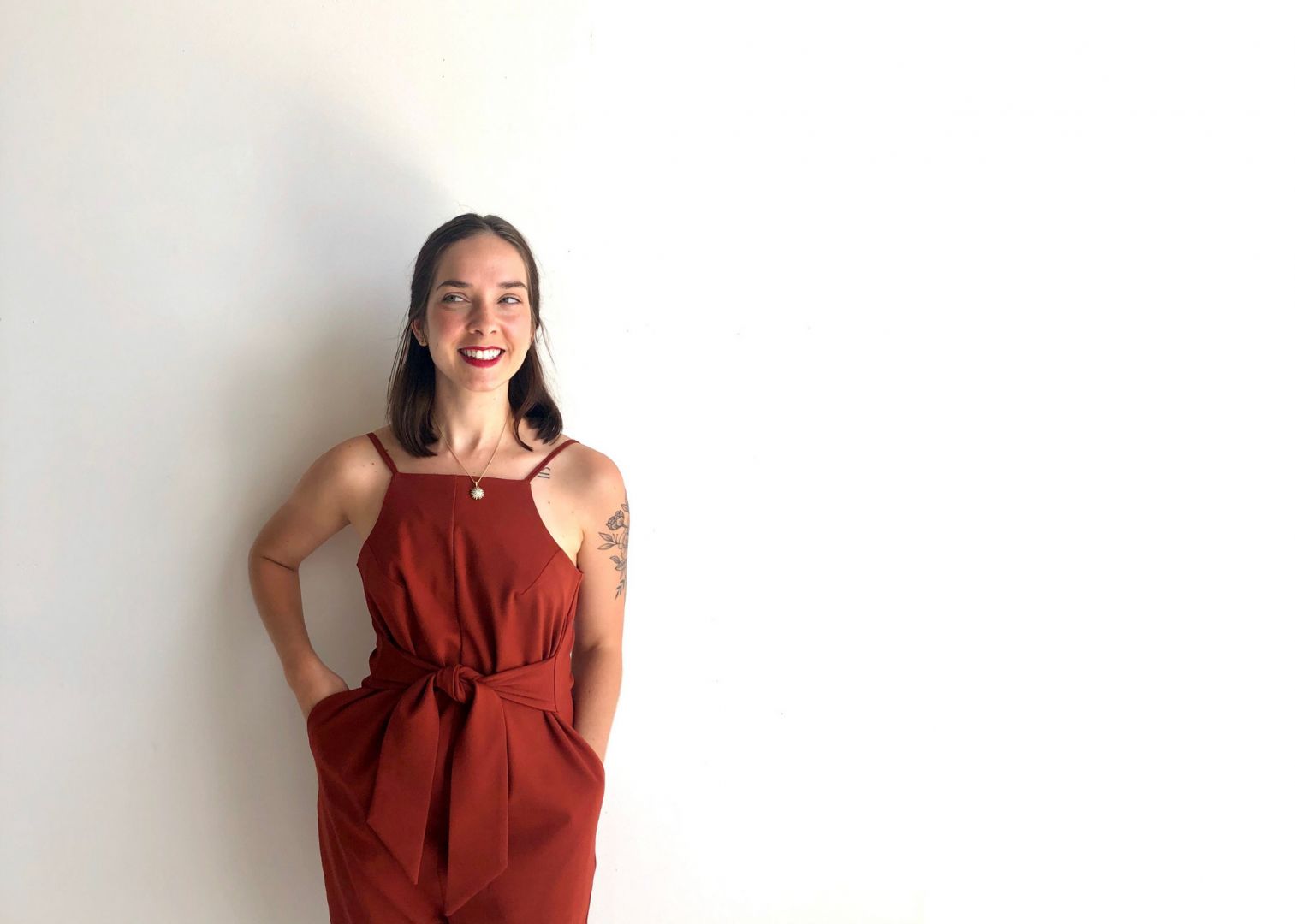 The first step to starting a business is deciding to start a business. They say the first step is the hardest and in our experience this is especially true when it comes to starting a business. Getting over the mental roadblocks can be tough, often harder to overcome than the challenges you'll face once you actually start the business. Fellow entrepreneurs share their thoughts below.
Bridgette Martin: Fine Artist
What was the thought process behind starting your own business? I did not plan to start my own business, it really found me. I never thought of myself as an entrepreneur or small business owner; that was never in my game plan. My aspirations and dreams have always centered around being an artist. The question was, "How do I make a living and build a life that supports myself as an artist?" Read more>>
Kayona Moreland: Family Nursing Practitioner and Entrepreneur
I was burnt out from working at the beside as a registered nurse in the intensive care unit. So I figured I'd go back to school to obtain my family nurse practitioner certification as this would alleviate some of the physical labor and give me more autonomy and decision making in the care of my patients. After two years of working as nurse practitioner I realized I only exchange physical exhaustion for mental exhaustion, which was just as hard on the body. Read more>>
Tyric Haynes: Creator,Designer, Entrepreneur and influencer.
I been wanting to start my own business since I started my first job as a junior in high school, after that I knew I wasn't capable to handle working for someone else. Being a entrepreneur opens up many doors for a person to just be tied down to one source of income that doesn't even pay you to enjoy life. Read more>>
Parish James: Select & Wilhelmina Model
There's a strict mental and physical limit on how many hours I can work in a day, but none for how many sales can be made in a night. Why not be courageous enough to take the risk without fear of failure? I am not a person who can commit to anything that I'm not passionate about. Read more>>
Jazmin Curney: Event Planner
One day, my cousins mentioned to me that they wanted to plan a surprise anniversary party for their parents. They asked for me to help. I remember half planning my cousins birthday party the year before, which turned out so cute. Once the anniversary party was planned, executed and finished – I realized that this was something I wanted to do more often and it just blossomed from there. Read more>>
Jacqueline Jones: Entrepreneur
Jacqueline was diagnosed with several health issues from 1997 to current. Her goal was not to complain each day. Jacqueline decided to help find solutions for many of the health challenges she experienced. Jacqueline created "Crystal Eikcaj™" Skin and Hair Care, LLC, (CESCH) in 2015. In doing so, she realized that many people around the world suffered from the same problems (i.e. Alopecia, arthritis, cancer, diabetes, dry skin, etc.)  Read more>>
Brandy "Lade Breez" Elam: Award Winning Spoken Word Artist/ Author/ Motivational Speaker
My thought process behind starting my own business was, "what will make my events different than the ones that are already being frequented? How can I maintain a consistency of quality without breaking the pockets of my patrons? and How can I create an atmosphere that is affordable, grown and classy, and safe. In my opinion, Hosting events has a lot of moving parts that all have to be handled directly and in order. Read more>>
Courtney Atia: Business Owner/entertainer
I've always thought about working with no Boss! Lol I'm very independent and head strong so it was a no brainier to become my own Boss! I love leading others and Helping people also! Read more>>
Ciara Franklin: Creative Director & Filmmaker
When I quit my restaurant industry position for the first time as a second year in film school, I did not know I would become a business owner so quickly. I just knew that I wanted to work freelance as a filmmaker, videographer, and photographer. I wanted my freelance work in the film and entertainment industry to provide a lifestyle and freedom that fulfilled me. Read more>>
Claude "Deuce" Harris Jr.: Singer/Songwriter/Producer/Actor
I remember starting my business out of disappointment! I was promised a music opportunity that never happened, so I started my own production company at age 17 and began producing/writing for myself and others. Read more>>
MJ Chante': 4D Organics CEO & Motivational Speaker
My thought process behind starting my own business was how can I fix a problem for people on a mass scale and change my life while doing so? Read more>>
W Alan Waters: Producer/Director/Editor
It honestly all started when I had the idea to do a podcast with a group of friends that I had gone to college with. We released the first episode, and I realized just how much more work needed to go into the project before it would reach a place that I would be satisfied quality wise. Read more>>
Tatiana Johnson: Homegoods Designer DJ & Software Developer
Pure joy was my process behind starting my own business. I honestly just wanted to created and have people enjoy the things that I put my whole heart into. The business followed right behind. I'm still learning that part. I love to create but I know it's vita to know the business and have your business intact. Between DJ'ing, creating marketing campaigns, creating documentaries, upholstering and creating a candle line, my goal has always been to be the GREATEST story teller. In this case, through various mediums. And most recently I'm attending software to further expand my love of story telling, this time through technology. Read more>>
Alvin Codner: Artist
I personally believe, starting your own business is the best way to be sustainable in life in the long run. Whether you live fully off you business or its a part time side income for you… starting your own art business successfully is that way to go. I believe we as people shouldn't go to college and get degrees to then work at an entry level position for a company. Read more>>
Terrell "Mr. CSA2k" Varnes: Media & Influencer
I didn't want to continue to work up under people that didn't appreciate my decision making skills or work ethic. I wanted to be more of an influence than fight against the conflict of being improperly influenced. I feel that if God gave us work and man give us jobs, so I'd rather continue to do what man has no control over. Read more>>
Jeannelly Hartsfield: Interior Designer
Starting my own business started with having a pep talk with myself. I asked myself questions like: "who did I want to be?" "How would my 30s be different from my 20s?" "Do you want to work to live or live to work?" Having these conversations with myself gave me the confidence I needed to go for it and never look back. My brand, my business was created in 3 weeks. Read more>>
Dr. KeShawn Haynes: Owner/Chemist
I have always had a creative and entrepreneurial spirit. Initially, when starting school, I of course was going the pre-med route while majoring in chemistry. While there, I realized that my passion was more for chemistry and not the medical field. I switched gears at that moment and focused on a career in manufacturing. Of course, when thinking about my career path, I focused on a different area for manufacturing. I didn't think I could enter the beauty industry. The jobs that I've held over the years, shaped the business that I have today. Read more>>
Annie Boswell and Caroline Sontag: Owners of Harper Pointe, LLC
Caroline and I wanted to offer something different to the shopping world. We started an at-home online boutique where one had the option to either shop online or make a shopping appointment with Harper Pointe. We built out Caroline's basement during quarentine and made it feel just like a store front! With a separate door down to the basement, shoppers are able to stop by whenever it works best for them, feeling just like a brick and mortar store! Read more>>
Solomon Ilochi: Web Designer / Developer
When I first began, my vision was to create a high-end web design company; something with a strong name behind it. Although I have a long way to go, I think that I'm off to a great start. Read more>>
Keoni Ching: CEO of Keychains for Kindness
I thought I could do something nice for others for kindness week at my school, but then I thought if I kept selling keychains I could keep doing kind things. Read more>>
Kimberly Johnson: Artist, Calligrapher & Crafter
Hmmm, There wasn't a thought process behind starting my business, it just sort of happened. My business was very unexpected and birthed from the pain of losing a child at a young age. Sadly, my business was my life line at one point. After years of navigating grief I realized that not only did my business help me cope but it was something I became passionate about. Read more>>
Shavanna Calder: she/her) actor, anti-racist educator, writer, creative director, stylist, human
I grew up as a theatre kid, but there wasn't much diversity on it behind stage when I started. I was tired of reading Playbill and never seeing People of the Global majority reflected. I was tired of having to fight for basic equity and empathy. So I started Arts in Color in 2012 as an online resource to fill those gaps.  Read more>>
Chris Shumphard: Photographer and creator
The thought process behind starting my business was a couple of different of things. The first thing was working for other people l, which I am not a fan of. The second thing was wanting to own something and have my name on it. The last thought I had was wanting something to pass down to my kids. Read more>>
LaTisha johnson: Business Owner/Model/Actress
Starting a business can be terrifying and exciting at the same time .It takes time and patience and you also have to deal with different risk at times .Honestly I never been so stressed out since starting my own business but I know it will pay off.I can'y give up I have to keep going no matter what. I definitely would say as being a young woman of color I feel like its harder to get my feet wet and get business booming. I know that in order to be a successful business owner you have to stay focus and promote yourself and your business everyday. know one will go as hard as you when it comes to your own business. Read more>>
Aeteon Miles: Founder, CEO, Entrepreneur
There are many reasons why I started Resurge Industries, but the main motivation was the rising living cost in the city of Atlanta, where I live. I was a Realtor at the time working primarily in transitioning neighborhoods. I was aware of the rapidly increasing property values in these areas and the abundance of cheap properties still available in them. Read more>>
Mackenzie Ryan: Nashville Music Photographer
Growing up, I watched my mom start her own business from beginning to now. She's a Marriage and Family therapist with her own practice and her own Non-Profit Organization, The Girls Empowerment Center, in Thousand Oaks, CA. It's inspiring to watch her have control of her own life and company. Read more>>
Julia Blair: Floral Designer
It all started when a family friend asked me to do the florals for their wedding. I was so honored to be entrusted with such a large task. Shortly after, another family friend asked me and the rest is history. After a year in, I knew it was the real deal so I got my business license. I had not necessarily set out to start my own business, but my dream job sort of fell in my lap. Read more>>
Tia Robinson: Actor/Dancer/Entrepreneur
Alf-Phi was born out of the want to lessen the impact textile waste is taking on our planet. Learning that textile industry is the second most polluting (behind oil) was a huge eye opener for me. When I fell in love with a maker who uses vintage materials to create beautiful bonnets, it dawned on me that I could follow suit and handcraft one of a kind clothing garments for children using preloved and deadstock textiles. Read more>>
Belen De la Cruz: Owner – Argentinean Bakery
From my own experience, a business usually starts with an idea, a dream, a vision or simply by accident…In our case, its a little of everything, may be the vision of one of the partners, the experience of the other one and the opportunity that was presented to me once I relocated from Argentina, I started giving cooking classes to locals, featuring empanadas and wine, with funny aprons, most of all as a hobby, and with the goal of sharing the Argentinean culture thru our traditional flavors. After more than 400 participants – the comment was always the same… "it's fun to cook them…" but where can we buy them? Read more>>
Schaf Sisters, Loren & LindzeySchaffer: A singer & a skateboarder. Together, owners of Schaf Apparel
My sister, Lindzey & I wanted to start a clothing line since before we can remember. When she was diagnosed with stage 4 cancer she came to me and said, "We need to do this before it's too late." That sounds morbid. But it's so eye-opening. None of us know how much time we have here. Why wait until you're diagnosed with a "terminal illness" to finally follow a dream? We immediately took action. It's been the time of our lives and we're closer than ever. Read more>>
Angelique Janey: Website Developer & Virtual Assistant
The thought process behind Virtual Assistant One was to create a business where I could use my skills to assist entrepreneurs and businesses while creating income to build my nonprofit organization "Our Future Leader's" (OFL) to help kids create a better financial environment around themselves so that they do not have to learn the hard way as I did when I graduated from High School. Read more>>
Erica K: Promotions Specialist & Model
"I don't want to do this!" LOL Promotional staffing was not at the top of my list when it came to this industry but after becoming a resource for events and smaller corporate clients, it just made sense. A lot of former supervisors and co-workers put the idea in my head after seeing me at so many events. Plus I could do it my way, work with who I wanted, build my team how I want so why not? Read more>>
Taylore Gills: Writer, Blogger
My thought process behind starting my own business has been nothing short of interesting. When I stepped out to write my first blog post, I did not expect to write more than one. My first post was about my relationship with my father and how I've dealt with it through the years. Read more>>
Lasan Johnny: Artist & Entrepreneur
My thought process was out of the need to understand and own my own products. I realized I couldn't trust my ideas to another company who didn't hold the same appreciation for art, originality and creativity the way I do. Read more>>
Duffin: Rapper, Singer, Entrepreneur
I started my own business to leave legacy for my kids and inspire them to go after their dreams instead of allowing society to influence their decisions. Read more>>
Joy Rush: Kids Yoga Entrepreneur
Starting my own business, honestly, wasn't a part of my plan. I had been a team leader in the world of higher education for years. I always enjoyed encouraging new students and creating processes in higher Ed that allowed parents and students to feel confident in their investment. My job was mostly fulfilling, but I always felt a strong desire to connect and mentor our younger generation. Read more>>
Zachary Nunn: Diversity, Equity, and Inclusion Executive
Both sides of my family are from Mississippi and both were sharecroppers. I'm the first man to start and graduate from a four year university on my Mother's side and a 2nd generation reader on my Father's side. When I started working as a fresh-faced college grad in 2011, I didn't have uncles, aunts, cousins, etc. who could help me navigate majority white working spaces. Read more>>
Tricia Bruce: Candle Maker & MS Warrior
Initially, candle making was not intended to become a business for me. My boss, at the time asked if I knew how to make candles. I did research, made the necessary purchases to start practicing my new craft. After gathering the needed materials I started testing with different containers and scents. Roughly, six months I asked others to sample the products for feedback. One of the topics discussed was a cleaner burning candle. Therefore, my thought process was on ensuring my candles were quality, clean burning, with unique and reusable containers. Read more>>
Taylor Reign: Motherhood & Lifestyle Blogger/Content Creator
I have wanted to be a content creator for years. I've always watched YouTubers like Jackie Aina and NitraaB and wanted to be able to create and share in that same space. Once my son was born prematurely, I became a stay at home mother. I decided to start sharing my journey as a new mom. Whether it was my breastfeeding experience, making homemade baby food, or toddler learning activities, other women have been inspired by my posts. Making meaningful connections and bonding with my online community has been the best part of becoming a content creator. Read more>>
Kae Gruner: Small Business Lawyer & Educator
It all started when I became an intellectual property lawyer and noticed friends sliding into my DM's to ask questions about their business ideas. I realized quickly that (1) I had the knowledge they needed to take meaningful steps towards launching a new business, and (2) I had a blast doing it! Read more>>