Meet Jacqueline Jones: Entrepreneur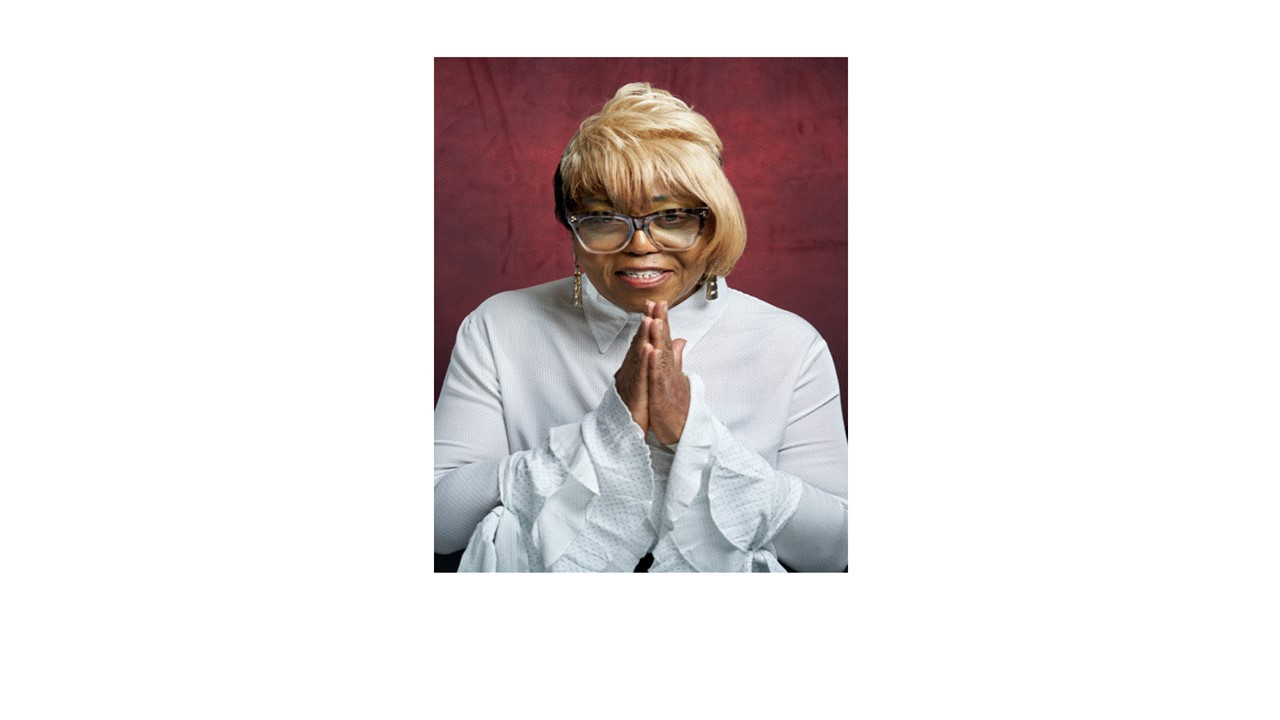 We had the good fortune of connecting with Jacqueline Jones and we've shared our conversation below.
Hi Jacqueline, can you walk us through the thought-process of starting your business?
Jacqueline was diagnosed with several health issues from 1997 to current. Her goal was not to complain each day. Jacqueline decided to help find solutions for many of the health challenges she experienced. Jacqueline created "Crystal Eikcaj™" Skin and Hair Care, LLC, (CESCH) in 2015. In doing so, she realized that many people around the world suffered from the same problems (i.e. Alopecia, arthritis, cancer, diabetes, dry skin, etc.) The organic products developed by "Crystal Eikcaj™" could help them as well. Her motto is "GOOD PRODUCTS ARE CREATED BASED ON THE PEOPLE THEY ARE FOR". THE GREATEST INSPIRATION FOR STARTING THE BUSINESS WAS BEING TOLD BY SEVERAL DERMATOLOGISTS, THAT I WOULD JUST HAVE TO ACCEPT BEING BALD-HEADED FOR THE REST OF MY LIFE. AFTER TWO YEARS OF CONTNUOUS HEAD INJECTIONS, THREE TREATMENS PER WEEK, WITHOUT ANY RESULTS, I FINALLY STOPPED MY TREATMENTS. IN ADDITION, I HAD SPENT APPROXIMATELY $34,000 DOLLARS ABOVE WHAT MY INSURANCE COMPANY PAID OUT FOR SERVICES, PRESCRIBED AND OVER-THE-COUNTER MEDICATION. MOST OF THESE CHEMICAL-BASED PRODUCTS CAUSED MANY SIDE-EFFECTS. Jacqueline created a Hair Grow Cream, Hair Thickening Oil and a Leave-In Hair conditioner.
HER ORTHROPEDIC DOCTOR BASICALLY SAID THE SAME, WHEN I REFUSED KNEE REPLACEMENT SURGERY IN 2008. Jacqueline created an Organic Joint Massage Cream. She have not had to have a knee replacement yet and it is now 2021. AT THAT POINT, I WAS ON A MISSION TO PROVE THEM WRONG.
Jacqueline was diagnosed with diabetes in 2012. She's one among the 371 million people in the world diagnosed with diabetes. Consistent with this disease is extremely dry feet, hands and body. After trying many products on the market, she realized that it took 4 products to help with her problem. As a result, Jacqueline developed an organic product called "Organic Refined Shea Moisturizer Total Care. This product is 100 % organic and can be used exclusively by anyone with extremely dry skin especially diabetics. It's proven to be extremely beneficial in keeping the body hydrated throughout the day, especially the feet. Crystal Eikcaj has 35 organic skin and hair care products for purchase. The costs of Crystal's products are reasonable /competitive and are made in America.
The entire collection of products offered by (CESCH) are: : Organic: Refined Shea Moisturizer Total Care, Joint Massage Cream, Whipped Shea Butter, (25 fragrances), Regular Shea Butter, Hair Conditioner Cream, Hair Thickening Oil, Hair Grow Cream, Body moisturizer for men and women, Face Moisturizer and Facial Moisturizer for Smokers.
"Crystal Eikcaj™" Skin and Hair Care, LLC is a Certified Minority/Woman-Owned Company.
Alright, so for those in our community who might not be familiar with your business, can you tell us more?
Crystal Eikcaj™, natural & organic skin and hair care products, was formed in 2015 out of one woman's experience representing many that need holistic solutions to harsh chemical-based and prescription remedies for hair loss, dry skin and joint pain caused by medical conditions such as diabetes, arthritis and eczema. Crystal Eikcaj products address those issues using shea butter and natural oils that give immediate relief to pain and restoration to hair and skin. Crystal Eikcaj™ core differentiators are:
• Non-toxic, no parabens, SLS, GMO's or filters
• No animal testing
• Organic and non-chemicals base
• Leads competition in comparison reports
• Products works on all skin tones, ages, genders
• Company dedicated to community service
Core Competencies
• Relieves pain and improves flexibility in joints
• Restores natural properties to skin
• Stimulates scalp for healthy hair
• Aids in relief of eczema and blemishes
• Wholesale and Retail
Maintaining and operating a business on a shoe string budget is not easy. It requires a lot of pray, due-diligence, faith, determination, preparation, research and a willingness to ride the tide. The pandemic forced most businesses to pivot. Many did not make it. We survived by closing down the office at another location, laying off 2 employees receiving grants.
The major challenge we face is locating a Contract Manufacturer to produce our products. We lost a deal with Walmart's because. When a major big box store signs a contract with your business, the products can no longer be produce in your kitchen. Most contract manufacturer refused to work with small companies. Crystal in concert with other entrepreneurs are working together to do our own manufacturing, in the City of Detroit.
The lessons learned along the way is that one should not quit their major place of employment unless they have money to cover at least six months of expenses. In addition, you must have core processes in place to operate your business.
Crystal Eikcaj™ Skin and Hair Care, LLC is a brand that cover beauty, personal care, health & wellness and hair care. The products are used by both men and women from ages 10 – 98, the LGBTQ community, and anyone in line with our mission "to organically enhance the natural beauty and health of skin and hair."
If you had a friend visiting you, what are some of the local spots you'd want to take them around to?
If I had guess come to the city for a week, this is the itinerary: Day 1 we would attend the World Renown Charles Wright Afro-American Museum. Next we will visit the Motown Museum which is close proximity. Day 2-Spend the day on the River Walk on the Water. Ride on the Diamond Jack Cruise Line up and down the Detroit River. Also visit Historic Belle Isle Park. Day-3 Dine at Joe Muer Seafood overlooking the river. Day 4-Go on a visit to the Under Ground Railroad in the lower level pf Second Baptist Church. If the borders are open, and the person have a passport, we can go to Chatham Ontario to visit Uncle Tom's Cabin.. Day 5-Take in a game (Baseball, Football, Basketball or Hockey), which are all played in the downtown area. Day 6-Go shopping at the Somerset Collections in Troy, MI. Day 7-Attend Church services and have a nice dinner at one of the many Black Restaurants downtown,
Who else deserves some credit and recognition?
B.O.B.B. Black Owned Beauty Brands
Website: www.crystaleikcaj.com
Linkedin: Jacqueline Jones
Twitter: @jackie3429
Facebook: facebook.com/crystaleikcaj or /jacquelinejones1276
Nominate Someone:
 ShoutoutAtlanta is built on recommendations and shoutouts from the community; it's how we uncover hidden gems, so if you or someone you know deserves recognition please let us know 
here.