Meet Victor Joroh | Student/Learner…Creative…Communication Specialist…Entrepreneur…Humanitarian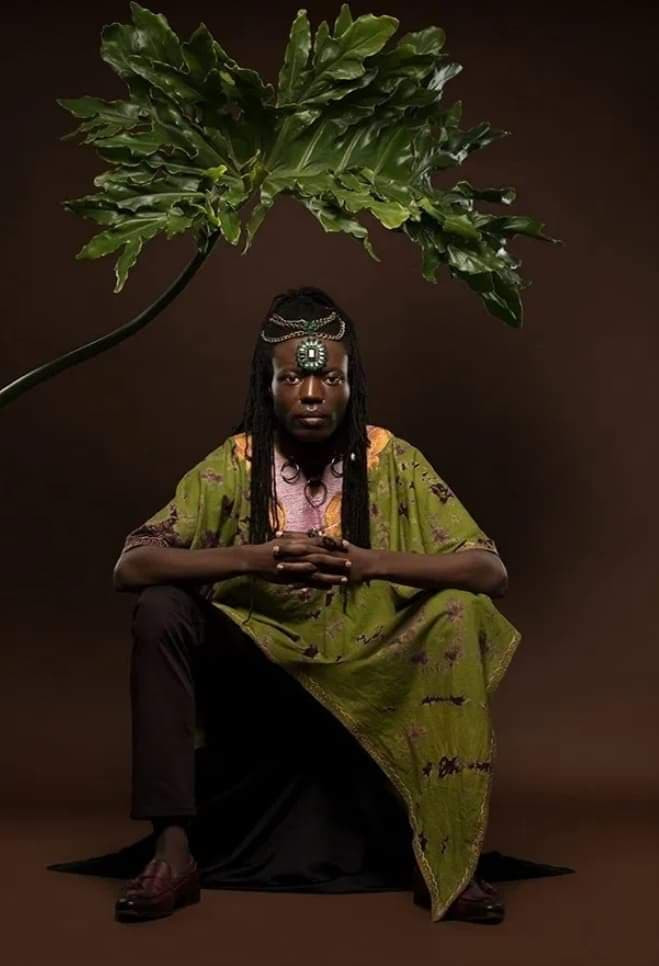 We had the good fortune of connecting with Victor Joroh and we've shared our conversation below.
Hi Victor, can you walk us through the thought-process of starting your business?
Joroh Clothing LINE was born as a tribute to my maternal Grandma, Mary Nassolo Kamugwa (R.I.P), who was a fashion enthusiast and businesswoman; once a seamstress. She passed on, on the 9th of December, 1995 at 2pm EAT. Her legacy had to be carried on with passion and serious zeal.

Through Joroh Clothing LINE, by way of providing for and supporting the minority groups and the priority communities in sub-Saharan Africa with basic needs from meaningful employment, a skill-set to legal advice in collaboration with The Global sub-Saharan Human Rights Developmental Policy Initiative (GSHRDPI) and their works.

Since childhood, I have always loved all forms of Arts and creativity. Fashion, Design and Styling served me right in the process of making my creativity dream a reality – come to life. My desire now is to use it to create lasting impressions on people's minds and to make that outfit that always becomes a voice of the voiceless, the marginalized and minorities.

Despite the increasing need of remanufacturing in the fashion industry, leading towards dematerialization, higher revalue addition, the possibility to generate highest profit margins, along with creating more employment in the industry, it is still practiced on a very small scale and therefore have always seen myself breaking that cycle.
Let's talk shop? Tell us more about your career, what can you share with our community?
What sets you apart from others?
 A tailored experience – the ability to produce what we are able to sell, minimalism in all our production costs and being a small sustainable brand – bespoke, made-to-measure.
What you are most proud of or excited about?




– A dream coming to life uplifted by passion.
– Making a difference in someone's life (The Fashion for change agenda – Living wages.
A living wage is paid to all Joroh Clothing LINE staff and employees. A worker's wage allows for each of them to have an affordable and sustained standard of living. It is this that caters to their necessary expenses like food, housing, healthcare, education, and discretionary items, and also serves to give them an opportunity to save for unforeseen circumstances. For many of our staff, this financial security is freedom for them not to worry that they cannot send their children to school, provide for extended families, or fail to make future plans.
-The desires to express the love that is between two individuals between me, the Designer and the Client that words not even can explain. My primary goal is still driving to create outfits, apparels and clothes that speak at a time when and where words cannot describe the feeling, emotion, or even situation.
How did you get to where you are today professionally?
– Support from my family and my friends cheering me on along the way.
– Adding to my professionalism and confidence, that I had to up-scale academically – studied at RMIT University, School of Fashion and Textiles; career change, transition and growth, skills' building meant for international standards. (Graduate Certificate in Product Management: Business and Entrepreneurship, Master of Fashion (Entrepreneurship) – Majors in Sustainability and Innovation, Associate Degree in Fashion Design & Technology).
– Networking within the fashion fraternity.
– Not being afraid to ask for HELP.
Was it easy?




Not at all – it's no roll-coaster ride but passion, authenticity and resilience, not forgetting one's roots sets you apart (I believe in the fact that, "you cannot know where you are going unless you know where you are coming from").

How did you overcome the challenges?




– Humility and politeness, which comes with resilience, determination, empathy, integrity, respect, and flexibility.
-Never stopped dreaming – there's always light at the end of the tunnel, and never gave up on my true calling which is to one day become a "creator" – make something with my hands and fashion and all the creativity surrounding it has since opened up itself to me.
– Asking for help, support all the way…asking questions with where I do not understand or go wrong.
What are the lessons you've learned along the way?




– The fashion industry is a "bitch" – when life pushes you to the wall, you muscle up and get back right up.
– Be passionate about what you do and enjoy it unforgivingly, all the way. Just like Jim Rohn said that "Motivation is what gets you started. Habit is what keeps you going."
-Be authentic and transparent.
-Success is 1% the idea and 99% is the doing…The difference between working for wealth (which manifests itself in many forms like being of service to the community) and working for riches (which come and go).
What do you want the world to know about you or your brand and story?


"when social and ethical involvement makes indulgence"

– We are driven by INSTINCT. We offer a tailored experience, create LUXURY lifestyle garments and accessories with DOWN-TO-EARTH aesthetics whilst staying true to our AFRICAN HERITAGE and ROOTS to avail unique, sustainable, and innovative quality trendy apparel and styles at an affordable price.
Designed. Made. We're always looking for the right balance between minimal and sophisticated. The most difficult part is to simplify to get to the heart of the design, creating pieces with a compelling blend of personality and purity.
To do our designs justice we source quality materials and fabrics that are all put together and produced by our manufacturing team back in sub-Saharan Africa. A sense of craft and use of graceful raw materials lend the garments and accessories a soft and decidedly human touch.
If you had a friend visiting you, what are some of the local spots you'd want to take them around to?
I always enjoy my own space and keep within my space: grounded and domesticated in a way. It would be a "let's hit the road" escapade with no limits to but living life and letting live, seeing what the world out there has to offer. I would make that special day that special someone's day and all about them, do some cooking for them maybe, vibe to some jam sessions and music, just drive around the city and be very spontaneous whilst keeping it low key and very casual or could just enjoy the outside weather – keep positive vibes going.
Bonding with nature is a gift that keeps giving – lots to ponder upon, learn and pick inspiration from.
And by the way, that cannot omit the fact that it could be a subtle stay-in, at home day – simplicity is just divine too.
Who else deserves some credit and recognition?
Growing up in a mother-born, raised, and groomed homestead, I was intrigued by a sewing machine. I always liked materials, fabrics, and cuts; I was fascinated by the mystery of transforming a textile into a garment. Thanks to my maternal grandmother; the late Mary Nassolo Kamuggwa, a fashion enthusiast and business-woman and to her best friend and elder brother, the late John Chrysostom Kaddu, a kanzu bespoke tailor that I am an entrepreneur and creator that I am today. By their words, "we live to tell, share, and learn!", I live and lead life unforgivingly.
And to my mother; Sylvia NANTUWA NAMANDE Joroh for letting me be myself and giving me a chance to follow through with my calling.
"JOROH" is a nick-name given to the QUEEN, "Nantuwa Sylvia Namande Mafumo" – baby-mama, we her kids call her by that name, given to her in her school days, by her school friends and mates back then…that we her 3 children took it on after what we have been through to make it to what we are today; all in her name and her mother, our grandmother.
My bed-side "bible", the novel; JANE EYRE by Charlotte Bronte – that I have read since childhood, learning that as humans regardless of where we are at in life; we are strong enough to influence and determine our fate/destiny with humility, resilience, determination, empathy, integrity, respect, and flexibility…not forgetting serving others around you.

Corinthians 12: 7-10 that "in my weakness is His strength perfected in me".

My baby sister; Emmy KATEME (Nabiryo) with whom we ride and keep this ball rolling. She is the Assistant Creative Director, at Joroh Clothing LINE.

Lots of family and friends-who-turned-family and friends….the list goes on and on.
Website: https://joroh-clothing-line.myshopify.com/
Instagram: https://www.instagram.com/jorohclothingline/
Linkedin: https://www.linkedin.com/in/victor-joroh-namutwe-84430215a/
Twitter: https://twitter.com/jorohline
Facebook: https://www.facebook.com/JorohClothingLINE
Youtube: https://www.youtube.com/channel/UCE484e1QER1dBlDoibDuVmg/featured
Image Credits
Photographer LUCA BONADUCE – @luca_bonaduce_ph/ Photographer MELAD SAMI – @Milad.Shaya2019
Nominate Someone:
 ShoutoutAtlanta is built on recommendations and shoutouts from the community; it's how we uncover hidden gems, so if you or someone you know deserves recognition please let us know 
here.