Meet Vero Parra: Illustrator and Graphic Designer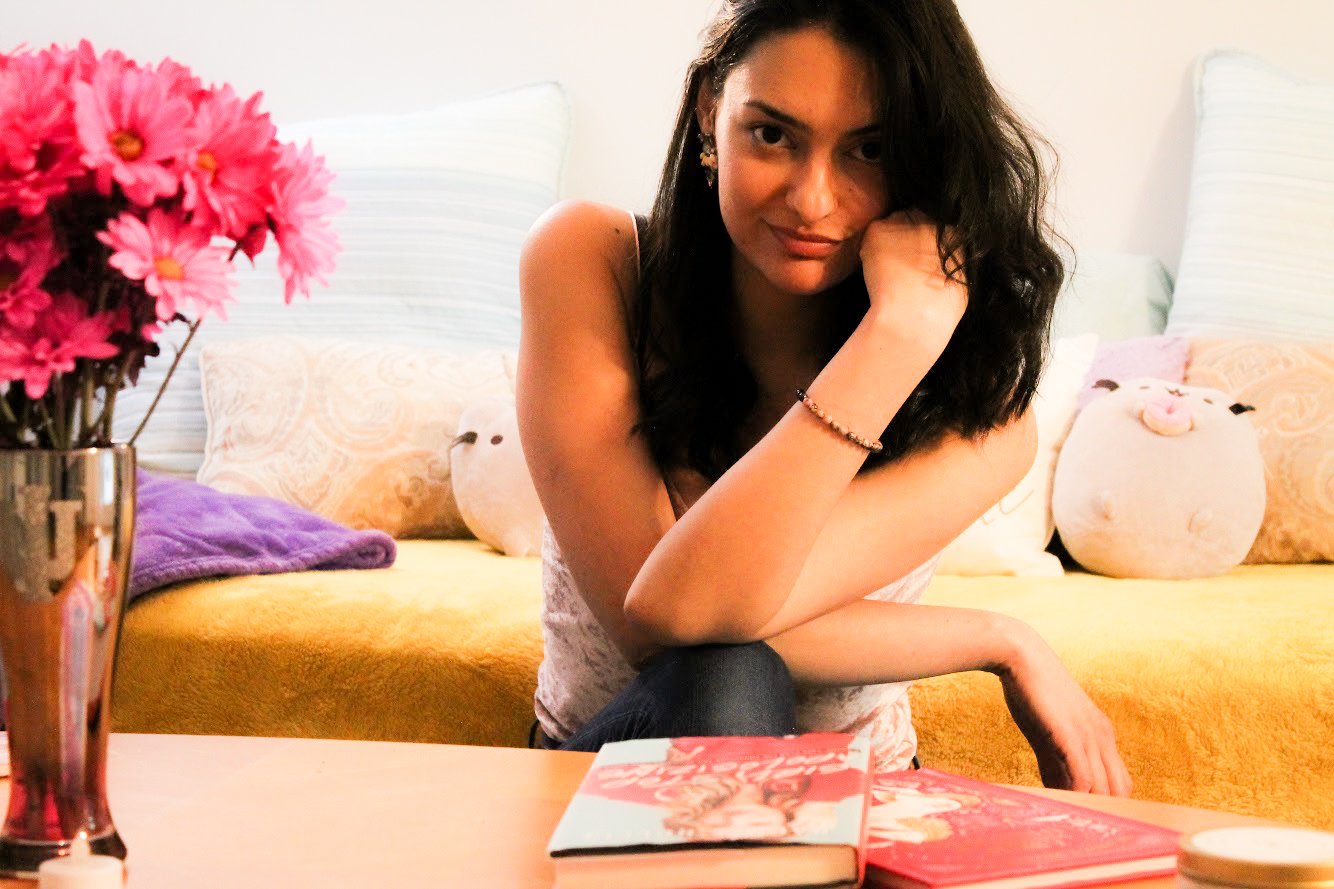 We had the good fortune of connecting with Vero Parra and we've shared our conversation below.
Hi Vero, we'd love to hear about how you approach risk and risk-taking.
Risk-taking is definitely one of the most exciting and scary things a person can do for themselves. Throughout life, we all have to take risks, some small ones, and some not-so-small ones, I'd say whale-sized. Those latter ones usually end up changing our lives in more obvious and larger ways than we could have ever imagined and are usually, the ones that make our dreams come true. Whether it feels like it or not, everything we are doing (or not doing) in life is a decision. I believe risk can be scary, and it is definitely not something to take lightly. We must evaluate the possibilities and be aware of what may happen for each decision we make, and most importantly, at the end of the day, we must follow that gut feeling that knows exactly what we need to do for ourselves, even if it turns our world upside down, at least that's how I see it. Deep down we always know what is right for us, it is just a matter of turning inwards and then follow through with an unwavering belief on self (might as well when you've already jumped). The universe will provide guidance and helpers along the way, but you must keep your eyes and mind open. On what feels like at least three lifetimes ago, like many people, I had to choose something to major in for college. Easy, in 5th grade, I had already decided I wanted to study graphic design. I knew I wanted to draw and get paid for it, and back home "Illustration" was not a stand-alone option. Now, when finishing high-school, some of my teachers were stressed out, because, at that time in my home country, Graphic Design was not well seen as a career option, instead, it made you look lazy. Thank God I had already made my decision and followed my gut, I was so sure about what I wanted, there was no one that could make me change my mind. Studying graphic design was definitely the right choice, and while at it, I had my first Illustration class with a professor that simply felt was tailored for me and my fairy tale geared personality. Her name is Jesica Tsoi and she guided me towards the direction that felt closest to my heart. Now, to continue the story we'll need to go back in time for some context. When I was 6 years old, my oldest brother left the country to come to the U.S. to pursue his higher education, and so since then, I had been looking forward to the moment where I could do the same and follow his steps. Cheesy, but true, I've always looked up to him and he's been one of the best role models I could've ever asked for. So with that, family is important guys, and if you don't have that person in your family you admire so much, why not become that person? You'll light the path for everyone else. Going back to the main story, I was now a proud Graphic Designer and it was finally time to come to the U.S. to pursue a master's degree in Illustration at no other than the Savannah College of Art and Design (SCAD). I was so excited! But also terrified, I had lived with my mom my whole life and was moving away to another country! It was a terrifying change, but one I knew would be worth it. The first few months were a complete roller coaster, I won't deny that, but as there were downs there were so many more ups. I got to develop my skills so much during that time, I could barely believe it, and with a few years now that have gone by since graduation, I'm getting amazed every day at what my abilities can achieve. Kudos to my past self for being so brave. When my student Visa ended after graduation, I had to leave the country, and going back to Venezuela at the moment was not an option, my best friend was moving to Chile and so I thought, that sounds like a good idea!. Well, she had some issues of her own and did not get to move at that time, so there I was at a foreign country on the other side of the world with no one other than myself and SCARED in a major way, thank God for technology and communication. Chile was another roller coaster for me, I learned to take care of myself first and then went out and met people, I learned to eat well because I wasn't doing so before, I chose to even take more risks, like when I went to Argentina on a brim just because I had always wanted to and I totally felt like when Lizzie McGuire went to Rome in the Lizzie McGuire movie. It was amazing and in both Chile and Argentina I got to meet so many amazing people from so many parts of the world, with some of them I still talk to, pretty much on a daily basis. An awesome company took a chance on me and thanks to them, for a couple of years now I've been back in Atlanta, and I've lived many many situations that have required some risk-taking, from public speaking to falling in love, to learn to really listen to my intuition and to choose myself more and more every day. I recently moved to a new apartment, which I was unsure of at first. My lease was ending where I was at for the past two years, I already kinda knew the area and then the corona thing happened… It did not seem like the time to move, but something inside was really pushing me to do it as if it was the right thing to do, so I did it. Now, I am so in love with this apartment and the area I'm living in, it feels right and it also feels like many more awesome things are arriving and I am so ready to let them in! Moral of the story, take risks, they'll change your life and you will learn so much. Trust your gut, it always knows!
Please tell us more about your work. We'd love to hear what sets you apart from others, what you are most proud of or excited about. How did you get to where you are today professionally. Was it easy? If not, how did you overcome the challenges? What are the lessons you've learned along the way. What do you want the world to know about you or your brand and story?
My art is that fire that drives me forward, is that passion that just gets stronger by the minute and makes life feel better and better. I love to draw things that spark a feeling of joy and fun in people, things that make toddlers and kids go wow! and continues to get them excited about life. Aside from drawing I also love writing, it can be hard to sit and focus, but when I finally do it's one of the most fun things I can choose to spend my time in, especially when it's at night time, there is just something about it that feels right. What sets me apart, honestly, I think is my child-like perception of life. I understand we need to be aware of "the way things are", but I believe there is more to people and situations that just facts and actions. I think the energies of a person speak more about them than what they may say, look or act like. Looking to understand why people may respond in certain ways I think is key to not judging anybody too fast. Keeping in mind the vibes we get from a person is never something to overlook, whether it is a "nice" person that feels "off", or a "bad" person that may not be aware that has a heart of gold. With that, certain naiveness is important to maintain through life. To me is that innocence that brings me back to my core, focusing on how amazing the small things in life are, instead of how bad the world may look like today. In my experience, this allows for more clarity to come through, which allows us to move forward towards the best versions of ourselves. Yes, we must be aware of reality, but not so much so that we get lost in it and miss the magic in life. Remaining as that type of person has not always been easy, when you're young no one is judging and everyone thinks it is sweet and cute. When you start getting older, eventually people start telling you "when are you going to grow up and face the facts?", or at least, that was my experience. Well, let me tell you the most fun part of being closer to 30, I've gotten to know myself, I know who I am, who I'm not and who I want to be. I've learned that I am happier and more grounded when I am true to myself, instead of when I've tried molding myself onto what others wanted me to be. Yes, we grow, learn lessons, and change perspectives, but that spark that has always been within you is the one that tries to show you every day how things really are, furthermore than how they may seem or how they "should" be, you just have to listen. I've kept listening to my spark, and even when I've gotten lost at times, it's always been okay, because that spark inside me always finds a way to bring me back to myself. I think it's all about choosing yourself and continue to do so, no matter how hard it seems. Choose yourself and what you want your life to be for you, not per other people's expectations. This way through your example you'll be the light for others, without telling them how they should do things, but by showing that confidence on that inner knowingness that your spark gives you. It knows what you came here for and where you are going, always trust that the universe has your back, it'll change your life once you truly believe this.
Any great local spots you'd like to shoutout?
Definitely Inman park, it has awesome places like Bar Taco, Pure, Voga, and I'd include some of the bars in West Midtown as well. Oh, and definitely stop by Fellini's for a slice of pizza!
Shoutout is all about shouting out others who you feel deserve additional recognition and exposure. Who would you like to shoutout?
There are so many people I could name here, I could never finish writing this list. From all of my teachers, to work mentors to my spiritual teachers, best friends, tv role models, my favorite music group… But above all, always my family. Those I grew up with, the ones that have been added as the years go by and even those to come. Each and every one of them have helped me pave the strong foundation I stand on. They've lead me to know that no matter what, things are always going to be alright and there is always in some way a helping hand. Even from those distant cousins you never even expected. I am in complete appreciation of the family I was born into, with flaws, joy, and everything it involves. Thank you, always.
Website: www.veroparra.com
Instagram: https://www.instagram.com/vero_sparkles/