Meet Tanisia Moore | Attorney, Author, Entrepreneur, and One Dope Mama
We had the good fortune of connecting with Tanisia Moore and we've shared our conversation below.
Hi Tanisia, have there been any changes in how you think about work-life balance?
I remember attending a writer conference in 2019, and I asked the speaker—who happened to be a mother—how did she find the time to balance her life. I found myself tearing up as I asked the question because, at the time, I was a mother of two, running a law firm, venturing into my writing career, and studying for the Georgia bar. She looked at me and said, "Balancing is for flamingos."
My tears slowly dried up as a laugh rumbled within me. She shared that work-life balance is not achievable, especially for mothers. I soaked up everything she was saying, even though I wasn't quite sure I knew what she meant by it all. Fast forward to 2022, and I am a mother of three, still running a law firm, fully into my writing career, and have ventured into starting a MOMspirational brand. Balance is something I have yet to grasp. It's funny how before I had children, I thought that my time was stretched and I was so busy. Turns out the joke was on me! When my children were added into the mix, things became beautifully chaotic. Suddenly, I knew that I had to learn how to balance my life or I was going to fall.
Now I have to be intentional with my time. After recently being diagnosed with ADHD, balancing my life will be imperative moving forward. One of the best things I have learned is to say "no." That magical word used to make me feel guilty as I would say "yes" to things I knew I shouldn't be saying "yes" to. I have come to understand that for me, order to balance my time, requires me to be selfish with my time, and I have to say "no" for me to say "yes" to the right opportunities.
For example, this year, I had to make the decision to step back from the PTA. While I loved being able to serve at my kids' school, it was time-consuming for me as it concerned my other obligations. Balance also means ensuring I have time to turn off from being a wife and mother to reconnect with myself. It means finding help for my law partner and me to allow us to manage our law firm more successfully.
So, while yes, it's true that balance is for flamingos. I believe with some practice, I can get there.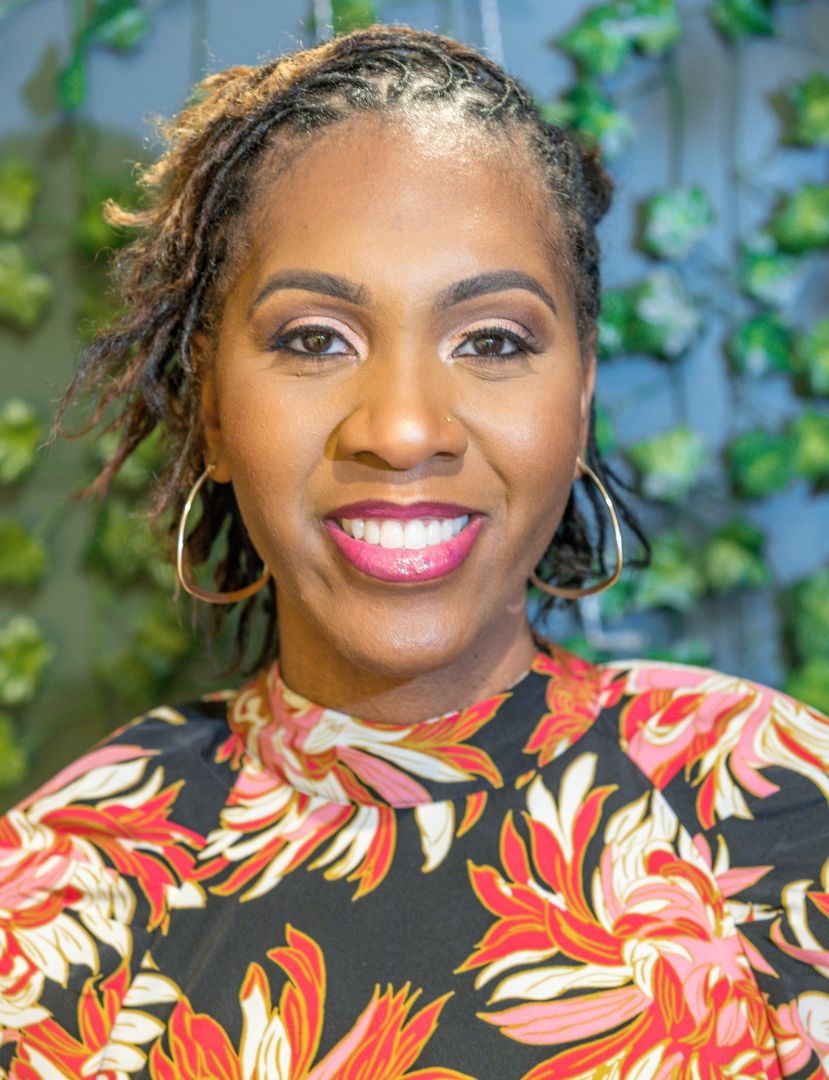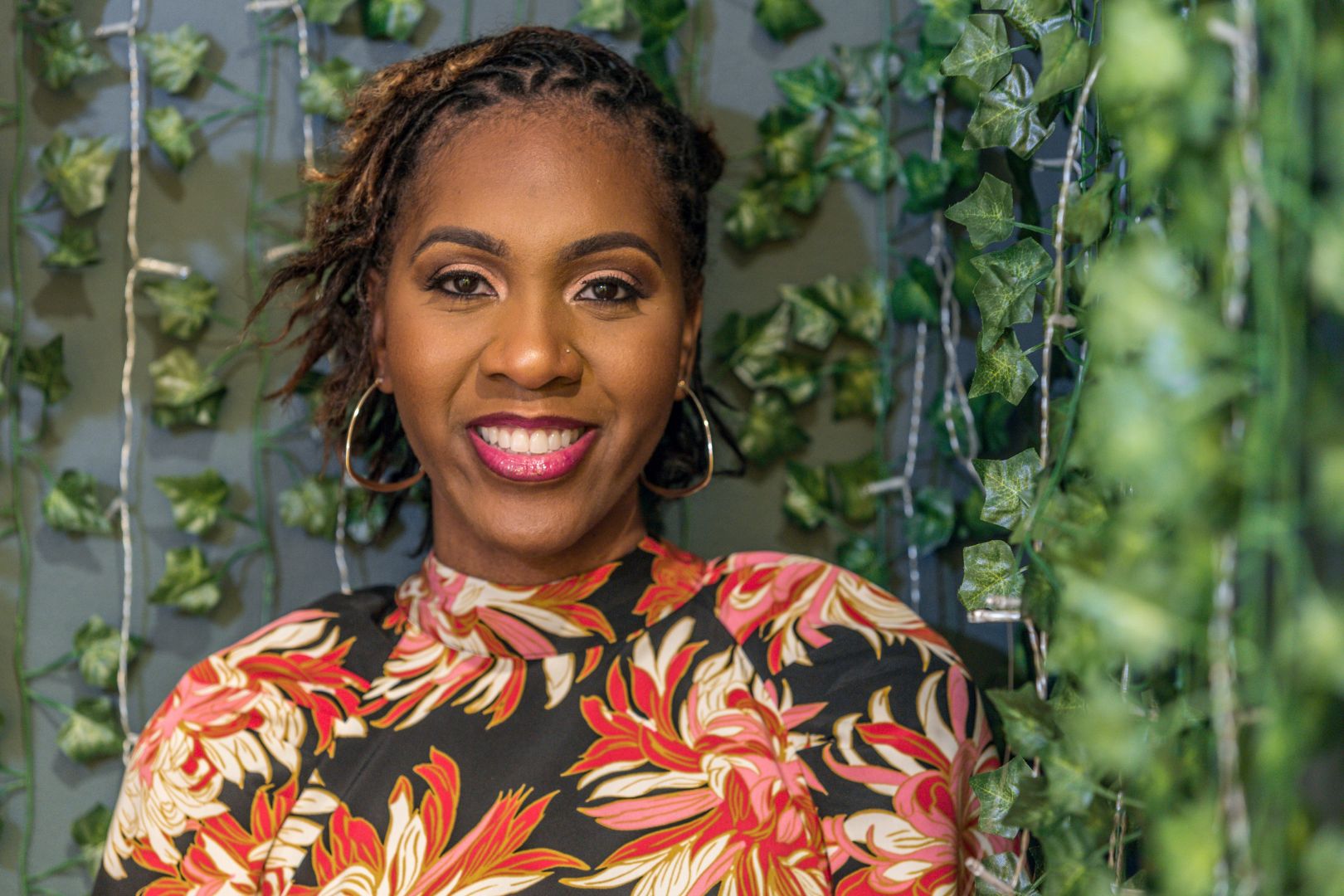 Alright, so for those in our community who might not be familiar with your business, can you tell us more?
I stumbled into becoming a business owner. It was never my intention to own a company. Yet, here I am with three businesses—a law firm, a MOMspirational apparel brand, and a personal brand for my writing and speaking. Before I became pregnant with my oldest daughter, I suffered my first miscarriage. I recall my former boss at the time asking me if I had planned to work remotely. This was of course, as I was out the door heading to my OB-Gyn to confirm that I was indeed losing the life I was so excited to grow. It was at that point I knew that I was only as valuable to a company if my motherhood and any other personal aspirations didn't interfere with their bottom line. However, it wasn't enough for me to entirely dip my toes in the proverbial entrepreneur waters. So, I took another job with the local university. While there, I finally got pregnant with my oldest daughter, but not before suffering another miscarriage. Everything was going well with my pregnancy until it didn't. At thirty-three weeks, I was forced to give birth early due to developing Hemolysis, Elevated Liver enzymes, and Low Platelets (HELLP) syndrome, a severe form of preeclampsia. Who knew that trying to bring a life into this world would almost cost me mine?
And then I arrived at the crossroad. After spending twelve weeks at home with my little bundle of joy, it was time to return to work. However, how was I supposed to return to work, and my daughter was still so tiny? I knew I couldn't put her in daycare. So with the support of my husband, I quit my job and became a stay-at-home mother. At first, everything was going well until I began to miss being around other adults. So, I took a baby step for myself and started building my law firm.
Before long I was pregnant again and I miscarried. Again. The day after Mother's Day. This time the loss gutted me, and I was broken. At least that is what I believed. However, through my grief, I took inventory and decided to bet on myself. I ran into entrepreneurship full-time and picked up a novel I had started years ago. The only catch was that I had to move quickly because it was a few months later that I was pregnant again with my second daughter.
Driven by the birth of my daughters, I set out to accomplish the goals I had to set for myself. I needed to show my girls that they could be amazing mothers (if they wanted to) and be bosses! So, I formally incorporated my law firm and finished my first novel before kid number two was born on Mother's Day 2017. The following year I met my law partner, released my book, and gave a TEDx talk about being a mom and an entrepreneur.
Even with all of this going on around me, I felt like I was missing something. I was simply going through the motions and was on the verge of drowning. But before I lost control I got myself into therapy to help me navigate the choppy waters of life. But it wasn't until I adopted my son in 2019 that I realized that the thing I was missing was… me. I had lost myself in my motherhood. While I love my children and they bring me a lot of joy. I still needed to find something outside them that was only for me. The breaking point came when I was told by a family member that I had to sacrifice the things that I loved to raise my family. That was a hard "no" for me. You mean to say that not only did I share my body with them, but that I now also have to place my dreams on hold until they move out of the house? Who in the world signed up for that? I surely didn't. And I know many other moms didn't either. Yet, that is what we are told by society.
In one of our sessions, my therapist reminded me that my children were not my final destination. That I still had a purpose to fulfill, and being a mom was only part of the equation. With that charge, I took control and went after the things that I loved.
No more waiting to write the book, to start the business, and no more living for others. That meant I started my acting classes. I have written seven books since 2019—picture books and novels—and got a literary agent at one of the top literary agencies. And I started MomTings. Because I know other moms, like me, need to know that there is more to life, and it doesn't stop because we have kids. Our dreams don't die when we have our children, but they become realized.
I am a mama of three humans under the age of seven. My life is very full. Most days I don't if I am coming or going. I cannot speak for others, but I'm bootstrapping this business. But I do fully recognize that I am blessed that my father saw enough in me to want to invest in my business. As my brand suggests, my dreams didn't suddenly stop when I became a mother. There's a mom reading this and needs to be reminded that she still has a purpose. We are told that our goals have to wait until the kids get older and out of the house. This advice suggests that time is unlimited when it's not. We got one life and we have to make it count.
MomTings is a rallying cry for mothers across the globe to come together and go after our dreams full stop, taking our kids along for the ride! The shirts are not cute statement pieces but are gentle reminders to mothers that we matter. The Mommy Grab-n-Go bags are a welcome gift to women choosing to enter this sisterhood. It starts with a bag, but it's so much more than a bag. MomTings is for the mama who desires to be seen and heard. And yes, in the beginning, motherhood requires us to slow down. It doesn't mean we come to a complete stop. We have so much to live for. We owe it to our kids to show that we are not only their mothers but also bosses!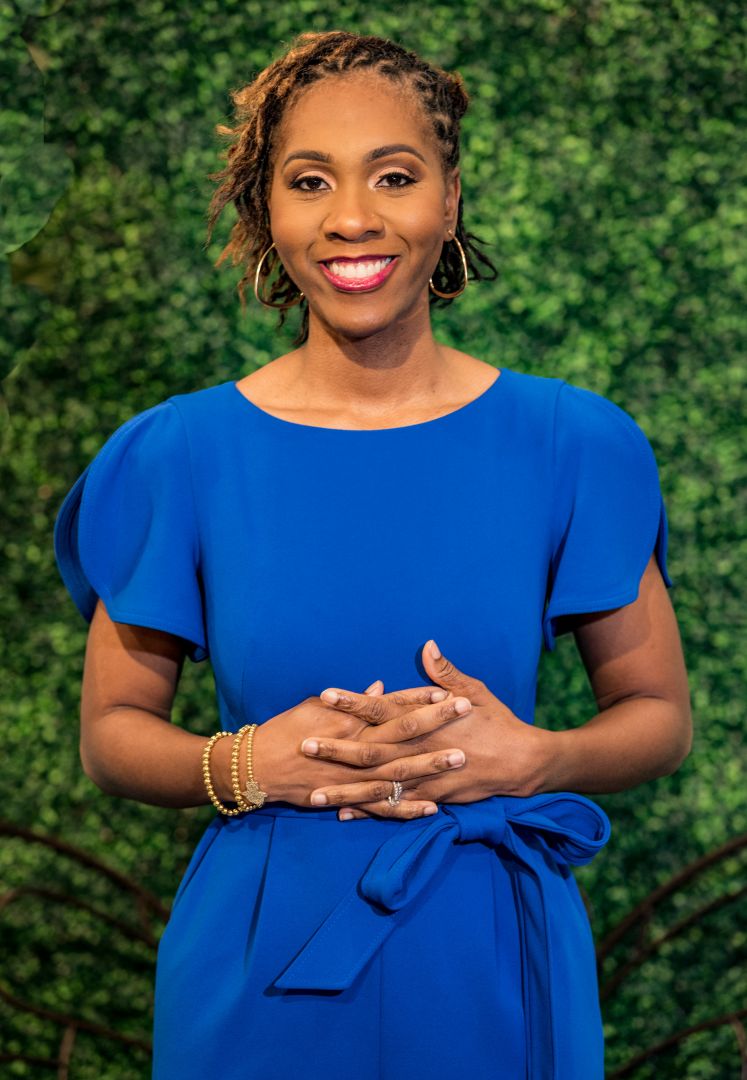 If you had a friend visiting you, what are some of the local spots you'd want to take them around to?
One of the first places my bestie and I are going to hit up Atlantic Station. I love hanging out in Atlantic Station and heading to catch a movie. If we go there during the day, we would walk around and do a little shopping. If she wanted to do something a little more low-key, we could hit up the Battery and grab a bit to eat.
And you can't come to Atlanta and not hit up a brunch spot. Atlanta has so many great places to eat. But one of my favorite places to go when in the city is First Watch. If I'm feeling a little spicy, we could go to BQE. The bottomless mimosas and red velvet waffles are phenomenal. Not to mention a little trap music hasn't hurt anybody!
Depending on when she has come to town, we would probably hit up State Farm Arena or the Fox Theater to catch whatever hot show is in the city. Of course, if she was game and wanted to treat her inner child, we could head to Six Flags and fulfill our rollercoaster thrills. Okay, that might be for me. Lol!
I also enjoy being a tourist in the city and would take her to the Georgia Aquarium, the Wold of Coca-Cola, or the MLK Center.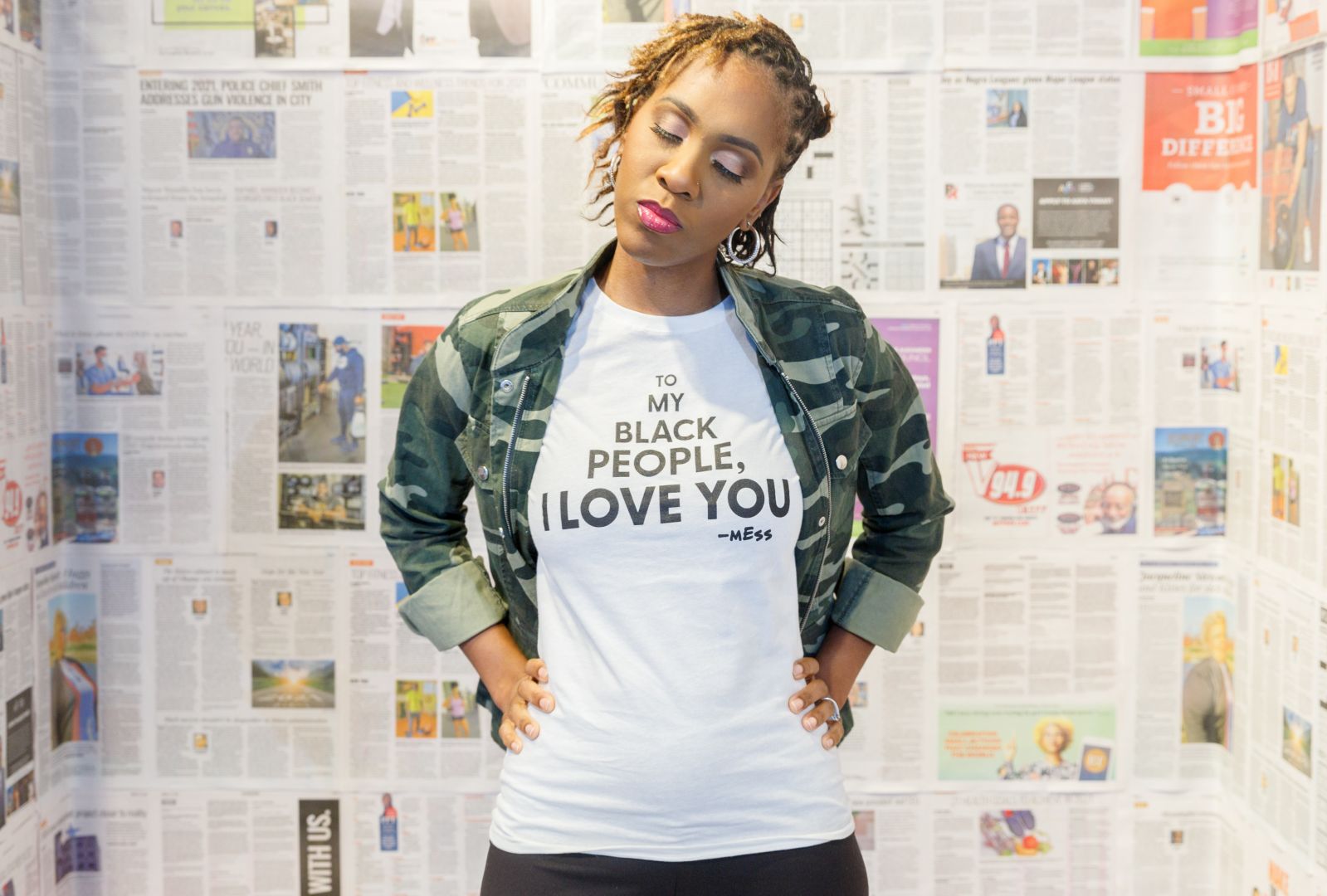 Who else deserves some credit and recognition?
I can thank so many people for helping me on this journey! I'm only as strong as the circle around me. Listen, I'm not going to remember everyone. But you know if you played a part in my life. If so, know that I love you and I appreciate you so much!
First, I must shout out Megan Gamble of Get Leveled Consulting, LLC for thinking of me. We connected initially because she came to my law firm for assistance with protecting her intellectual property through trademark registration. When I found out what her business offered, I knew I had to work with her on MomTings. I told her about my vision of creating pre-packed hospital bags for expectant mothers and how I had difficulty finding reliable, reputable vendors to bring my idea to life. She has been instrumental in guiding me with the ins and outs of building a product-based business. And for that, I am forever grateful.
I also have to thank my dad for literally investing in MomTings. Without his help, I don't believe I would be as far as I am in the process of MomTings. My dad has always told me I could do anything and everything I put my mind to. I appreciate him so much.
My mother is a praying woman. She speaks life over me all the time! Whenever I feel I can't do something, she is there to remind me that I can do all things through Christ.
Of course, I have to thank my husband. I know that this journey into entrepreneurship hasn't always been easy on our family, but I am glad that he is my partner in the thing called life. I'm hoping to pull an Auntie Tab and retire him! Lol!
My soul sisters—Ebony M., Kaila, Ashley, Nina, Ebony S., Trishe, Jamila, Winsome, Ky, Bridgette, and Jem— these women bring me so much joy! Their friendship is fuel to my soul. I'm better because of them being in my corner. Oh, and a huge shout out to my writing family— KE Lewis, Janelle, Jasmine, Stacey, Tanisha, Monica, James, Myesha, and Shauna! I love y'all to pieces.
Lastly, I want to make a special dedication to my mother-in-law, one of the strongest women I know. And to my angel friend, Alicia Dowdell, who recently passed away. I miss you, Leelee.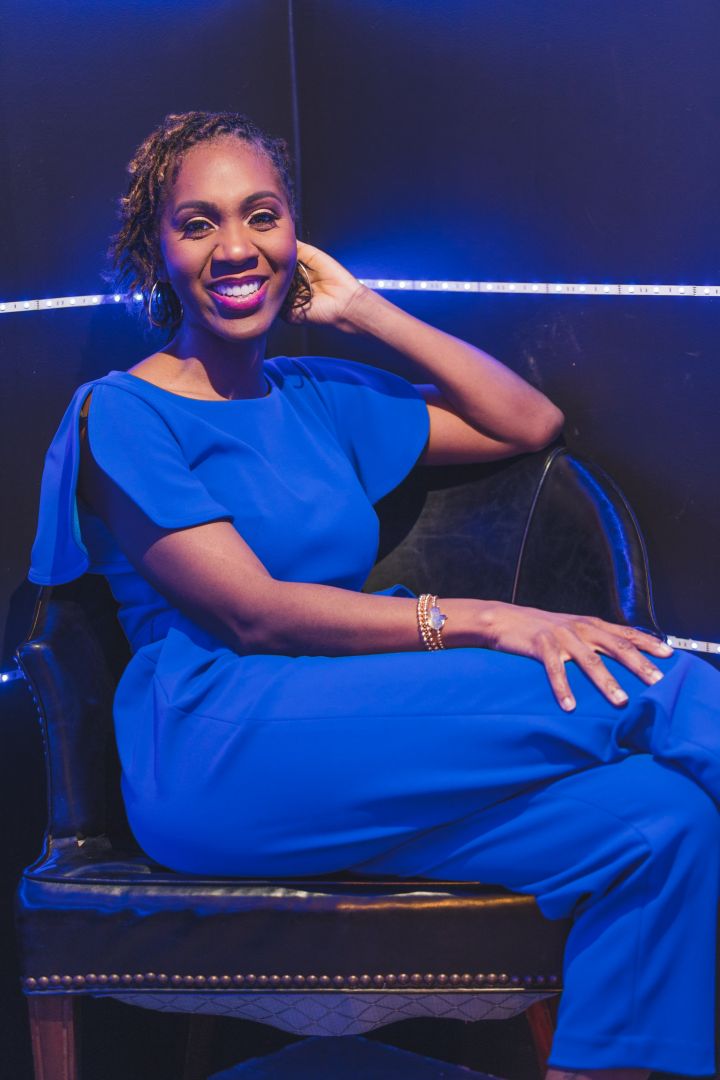 Website: www.momtings.com
Instagram: www.instagram.com/momtings1
Facebook: www.facebook.com/momtings1
Other: www.tanisiamoore.com www.moorelegalsolutions.com
Image Credits
Daz Goodman (the picture with the short hair and I'm holding a book) Tosha Gaines Photography
Nominate Someone:
 ShoutoutAtlanta is built on recommendations and shoutouts from the community; it's how we uncover hidden gems, so if you or someone you know deserves recognition please let us know 
here.