Meet Tamara Gilchrist: Women's Health Advocate, Self-Love Enthusiast, Serial Entrepreneur, and PA Student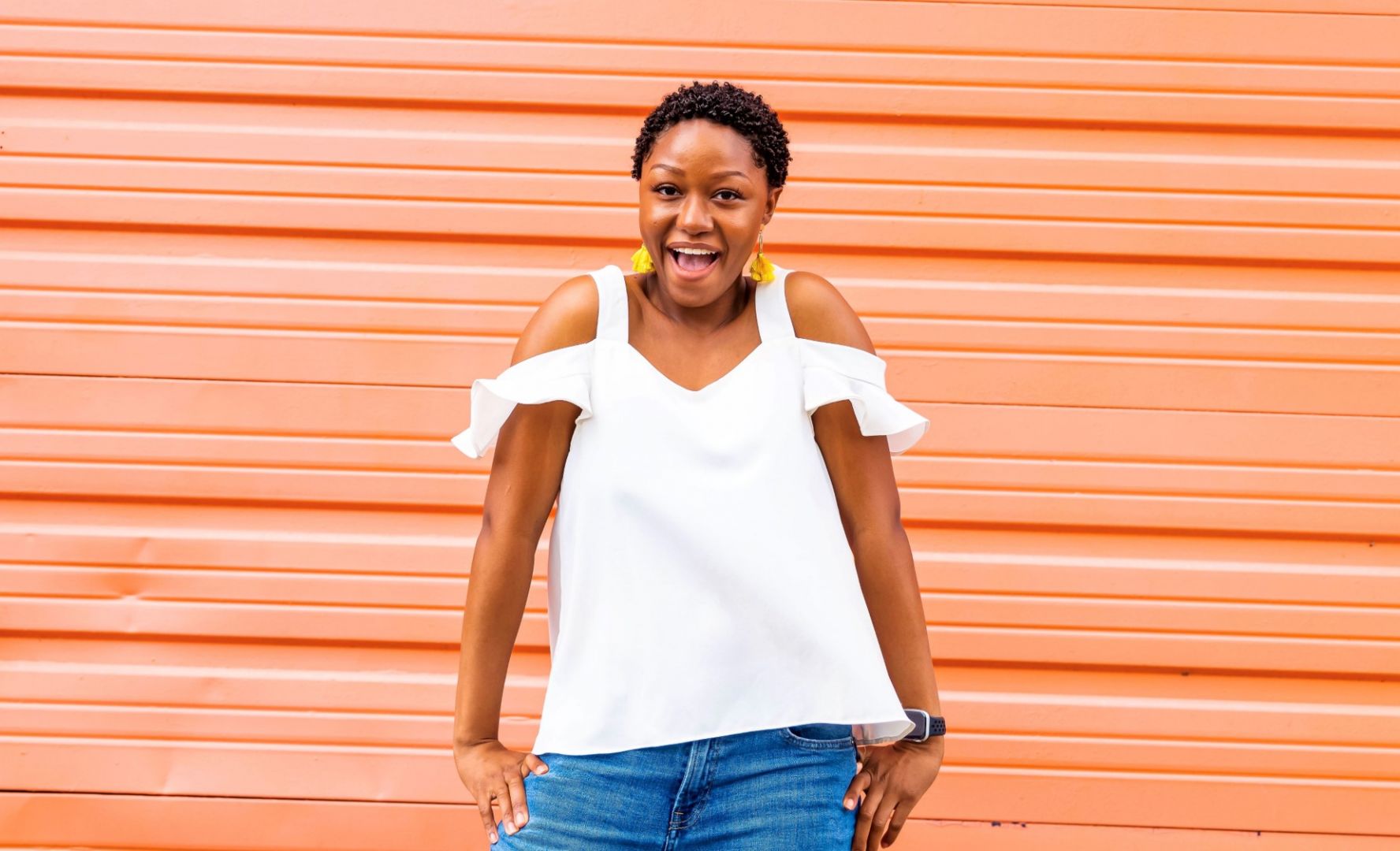 We had the good fortune of connecting with Tamara Gilchrist and we've shared our conversation below.
Hi Tamara, Do you have a favorite quote or affirmation? What does it mean to you / what do you like about it?
For as long as I can remember my dad would say, "Always remember to pray, meditate, and see yourself being successful." Those words have followed me my entire life! No matter if it was a school exam, musical performance, or if I was just nervous about the unknown, my dad would start off, "Always remember to…" and I would finish, "Pray, meditate, and see myself being successful!" Those words quieted self-doubt and gave me confidence, but most importantly, it allowed me to see that my strength came from God. It allowed me to start "faith checking" myself, which in turn I understood that my faith is determined by how much I trust God and knowing that if it's God's will, I will be successful. That quote is something I'll cherish forever; thanks dad.
Please tell us more about your work. We'd love to hear what sets you apart from others, what you are most proud of or excited about. How did you get to where you are today professionally. Was it easy? If not, how did you overcome the challenges? What are the lessons you've learned along the way. What do you want the world to know about you or your brand and story?
SHERADIATES Creations is a multifaceted brand that encompasses a range of extensions including blogging, photography, home decor, and consulting. SRC represents the pure essence of women empowerment in how it acts as a reminder to not only exude confidence within myself or whatever I set out to do, but to allow God to shine through me and my various works of art to encourage other women to radiate as well. Amongst being a physician assistant student, where I have a passion for encouraging women to be holistically healthy in an artistic way, I love inspiring people through sticky note affirmations, poetry, photography, and home décor.  What sets me apart from others is how I choose to capture and tell a story through my art from thinking and speaking metaphorically due to embracing God's creations; the beauty of nature.
In regard to getting to where I am today as a professional, it wasn't easy, and I am still learning. I honestly will say that over the years, I had to reflect and re-evaluate what all I was doing to make sure that I understood the difference between a hobby and a business. I've learned not to prematurely put things out into the world and to trust in God's timing regarding where I am and what I want to do.
When people see my brand or story, I want them to see that I am a woman blooming into herself that wants to spread ways in which others can by living in their truth and loving themselves. Likewise, I want them to experience my love for vivid color and nature, in the hopes that when they go out into the world, they will embrace the beauty in all that God created instead of just blindly passing it by.
Let's say your best friend was visiting the area and you wanted to show them the best time ever. Where would you take them? Give us a little itinerary – say it was a week-long trip, where would you eat, drink, visit, hang out, etc. In your view what are some of the most fun, interesting, exciting people, places or things to check out?
My best friend and I have similar vibes when it comes to the things that we like to do, which is great! We would visit art exhibits, be serenated by live music, use the all trails app to hike, shop at thrift stores, do mini lifestyle photoshoots around ATL, chill and read books, and since I made a "places to visit list" – exploring new foods and attractions would be a must!
Who else deserves a little credit and recognition in your story?
First, I have to shout out God because my abilities are a blessing from him! In life, we allow our experiences, and the people who we encounter to shape us in some form or fashion. Now that I am older, I realize and appreciate how much my parents allowed me to freely express myself within the arts. My parents always wanted the best for my brother and I and so they would move us to the best school districts or work overtime to give us more opportunities; to be cultured in a way that some people never have experienced. To my friends who encouraged, supported, and taught me a skill or two, thank you! Even though names aren't listed I have great gratitude to those who have influenced my success, and I pray that I too have pushed them to be their best selves as well. I couldn't finish this piece without shouting out my failures. Not a lot of people like talking about how they failed, but it's through my failures that I was able to reposition myself into finding the lessons within him. With that and with my favorite quote "Pray, meditate, and see yourself being successful" I was able to keep pressing forward.
Website: https://linktr.ee/sheradiatescreations
Instagram: https://www.instagram.com/SRCrsLLC/
Twitter: https://twitter.com/SRCrsLLC
Youtube: https://www.youtube.com/channel/UCQD_7dH8jEtEe_T3JIB07XA?view_as=subscriber

Image Credits
SHERADIATES Photography™ SHERADIATES Rustic Decor™ Sticking2Positivity™ MarjorieV