Meet Sandy Street Griffin: Sandy Street Photography Family, Newborn & Lifestyle Photographer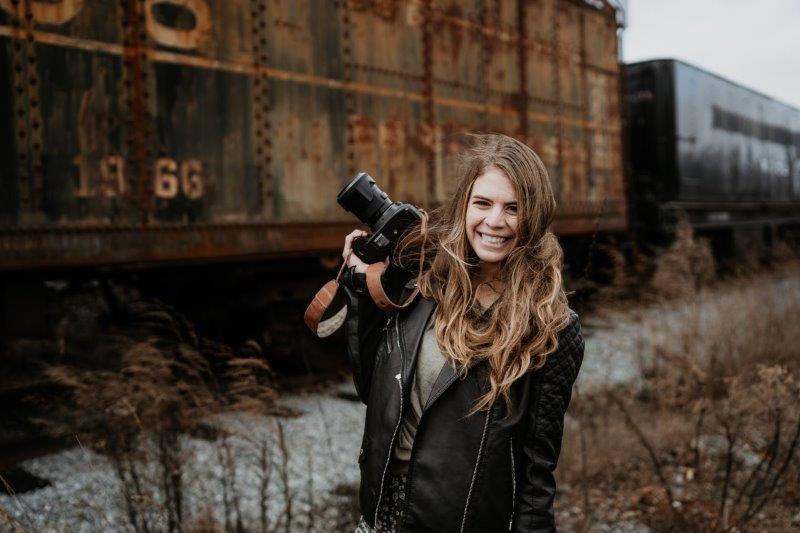 We had the good fortune of connecting with Sandy Street Griffin and we've shared our conversation below.
Hi Sandy, have you ever found yourself in a spot where you had to decide whether to give up or keep going? How did you make the choice?
Always keep going. Always Keep looking forward. Look forward to your growth & improvement, your goals & achievements you want to accomplish! If you quit, you will never know what you could of have become, what dreams of yours could have been achieved, it will always be a what if in your head & that will never leave. Even when you get to a breaking point where you just feel lost, and hopeless. Your motivation & determined seems to have gone away. You feel in a rut. Something beautiful already happened. Look back at far you have come already, imagine when you keep going–how beautifully amazing it will all be. Great things take time. In the photography, comparison is a big hit to the gut. We all grow at our own pace. Remember at that exact time & moment, you are right where you need to be. When you keep your eye on what you what to work on/grow in & put in 100% into it, You will get there. In this industry, there is always room for growth. So keep going. Always. <3
Please tell us more about your business. We'd love to hear what sets you apart from others, what you are most proud of or excited about. How did you get to where you are today business-wise. Was it easy? If not, how did you overcome the challenges? What are the lessons you've learned along the way. What do you want the world to know about you or your brand and story?
So much to share! <3 I'm a talker, So I will try my best to keep this short & sweet. Hopefully not write a novel. 🙂 To get to where I am today was not easy. No no. Lots of doubt. Feeling lost. Feeling not good enough. Getting sucked into the comparison hole. Even a point where I felt lonely in the photography community & in my personal. It was hard. It still is hard here and there. Nothing is easy. Especially running a photography business, being the one man show with it all. Shooting, editing, marketing, social media, emails, messages, scheduling, planning, while trying to maintain being a good mom and have a personal life. List goes on. Lots of tears were shed. But I never let it overcome me. Hope, Faith, Strength, Joy all took over. What helped me get here today was knowing and believing I am right where I need to be & to keep my heart intact to my dreams and goals. Staying positive, support from my family & God, getting more involved in the photography community, having a Strong will of determination & devotion were huge helping factors. Giving up is not in my vocabulary. I guess that is my competitive nature in me, to keep going and to be the best I know I can be. Competitive with my own self. Haha. My growth is what I am most proud of. You look back at when you started to where you are today and just a wave of feeling proud comes over you. It just shows the hard work you have put in, the love you gave your business, it all reflects onto you. There is always room to grow in this industry, which is what makes it so exciting. <3 Most importantly, my love for this is what got me to where I am today. I began to focus less on what others are doing and focus mainly on why I am here doing what I am doing. That is because of pure love. I truly love what I do. Photography Found me and it is now part of me. Your love story is what makes my heart full. From the tickle laughters, to your baby's slobbery kisses, to your toddler free spirt, the cries, the smiles, to the look your hubby gives you with his eyes full of passsion, love and exhaustion….Because the next day & the day after that, all we have is memories. I live to tell their love story and capture these memories for my clients so they can have to cherish. I am here to capture your love story behind my lens. I also believe this is what sets me apart from others. My whole heart is into this. For my clients. To capture their real life moments for their family. Not for the likes on Instagram. Not for more followers. Not for what my fellow photographers will think of me or the image. I have learned that is the least important of it all. It is about my beautiful clients and being there for them. Always!
Any great local spots you'd like to shoutout?
How fun! Of course we would have to go to the Georgia Aquarium because it is amazing! I feel like we would make a visit to the zoo, & stop at Krog street market after to get some Gus Dumplings! Ponce City market is always a fun place to visit if in the city for some exploring, eating, and shopping. Depending on the season, We would definitely attend a Braves game or Atlanta United game! A little more north, we Would make a stop to the Halcyon in Alpharetta to eat at butcher & brew. Hang outside with some drinks to enjoy the day. It is such a pleasant place to visit and just enjoy a drink with friends and family outside where the kids can play on the grass area. While at the Halcyon, we would definitely need to make a stop at the pop bar which is handcrafted customizable gelato on a stick! So good! The Cru at the avalon would be on our list for dinner & to enjoy a bottle of wine. If craving pizza one day, we will definitely make a stop at Antico pizza which is also located in the Avalon. Downtown Alpharetta and Roswell are cute historical spots I would take a friend to. Dahlonega is always a favorite place of ours to visit on the weekends. The Train Museum in Duluth is a really neat place to bring out of towners. We would make time for some hiking, maybe at Sawnee mountain, Arabia mountain, or Sope creek. For a morning coffee or tea at a local place I would take my friend to Community cup located in Downtown Cumming. If in the mood for brunch and mimosas, we Nidos cafe is on my list at Vickery Village. Atlanta & the surrounding areas has an endless list of activities to do! Such a fun area.
Shoutout is all about shouting out others who you feel deserve additional recognition and exposure. Who would you like to shoutout?
A Huge thank you and love goes to my husband & kids who are my main cheerleaders and supporters. Without them, what I have created and built wouldn't have been possible. My Hubby bought me my first DSRL, and has been with me every step of my dream. When things in life & this industry get tough, he believes in me. Believes I will continue to grow and achieve every goal I set my mind to. My Kids are great! Always letting me take my camera out and practice with them as little models! I know they probably get tired of it, but they put up with me and my ideas, which to me is amazing support! Haha. Crystal Barbee Photography gets a big shout out from me! My mentor from the beginning! Giving me the push I needed to start my business & telling me to just go for it. She has been by me every step of the way since then. She has heart of Gold & beyond grateful to have her as my mentor. I consider myself lucky to follow in the footsteps of someone with amazing talent. My parents are always giving me support & talking about my business to everyone they meet. They give me so much love and encouragement. Whenever, I am in doubt they remind me of how talented I am and that I have a gift. Always the perfect words you to hear. Most importantly, God deserves it all. I remember bartending one day and was so miserable. I prayed & he told me to just quit. Quit Right then and there. Great things were coming my way. I listened. I ended up quitting that day during my shift!! If anyone knows me at all this is totally unlike me!! I am a totally goody good, people pleaser, perfectionist haha! But I knew in my heart I had to listen to what he was telling me to go. Best thing I ever did. He guided me down this amazing journey, that has so many doors to open. Beyond Blessed.
Website: https://www.sandystreetphotography.com
Instagram: https://www.instagram.com/sandystreetphotography/
Facebook: https://www.facebook.com/sandystreetphotography/
Image Credits
Profile Picture : Rachel Pourchier Photography Rest of Images : Sandy Street Photography