Meet Rev. Raushanah N. Butler | Advocate | Bridger | Collaborator
We had the good fortune of connecting with Rev. Raushanah N. Butler and we've shared our conversation below.
Hi Rev. Raushanah N., how has your background shaped the person you are today?
I'm from fried fish on Friday nights, salmon croquettes and biscuits on Saturday morning, and blue crabs just because. I'm from roast simmering Saturday night for Sunday's dinner after church, hand churned vanilla ice cream, and a Sock-It-To-Me cake for dessert. I'm from family trips to Busch Gardens, games being played at the Gator Bowl, and shopping at Gateway Mall. Being originally from Jacksonville, FL, I didn't fully appreciate it then, but I appreciate it now how where I'm from shaped so much of who I am today. I also went to undergrad at South Carolina State University in Orangeburg, SC (GO BULLDOGS!!!), and have been living in the Metro Atlanta area for the last 22 years. Growing up in a single parent household, my Mom exposed me to a lot of culture through books, festivals, museums, family trips and such. We struggled a lot. And I mean A LOT; but, that didn't keep my Mom from sharing the world with us as much as she could. It was a challenge for me to form friendships and create a space of belonging because I went to 8 different schools from K-12, but I used that challenge to become more intentional about ensuring that I create a space for others to be who they are…wholly and authentically.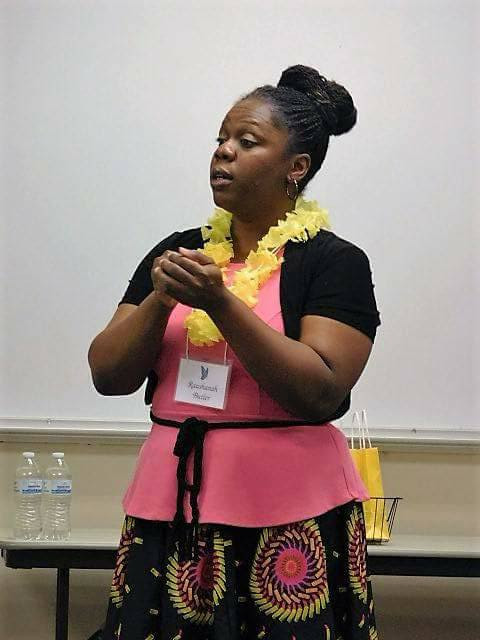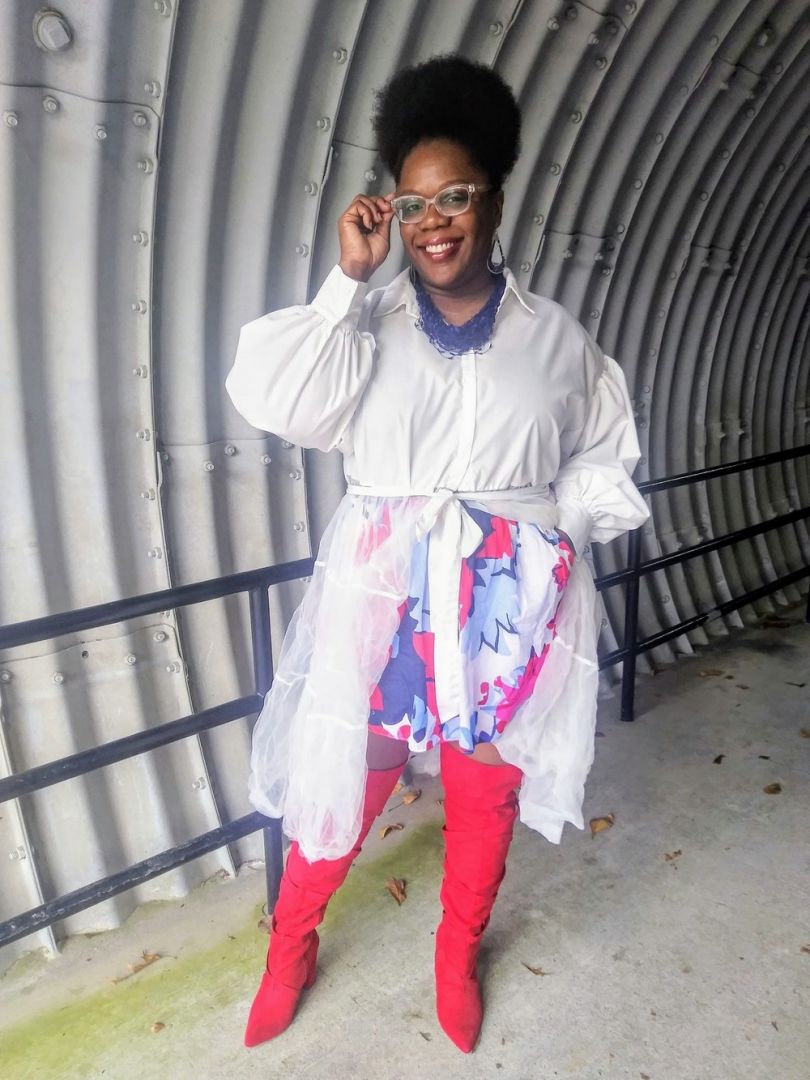 Let's talk shop? Tell us more about your career, what can you share with our community?
WOW! Well, I wear many hats.
Professionally, I am the Director of Alumni Engagement for the Candler School of Theology at Emory University. In this role, I'm responsible for creating and cultivating strategic programming for our alums. I know that sounds very high level, but I have the opportunity to engage with some of the most brilliant minds in theological education. These are activists, bridge builders, changemakers, and disruptors that are out to change the world in meaningful and sometimes unique ways. Having worked in higher education in the alumni relations space for many years, and also obtaining my Master of Divinity from Columbia Theological Seminary, this position is literally the perfect culmination of me bringing my whole self to work.
Ministerially, I'm an ordained Itinerant Elder in the AME church and have been preaching for almost 20 years at the Cathedral of Turner Chapel AME Church in Marietta, Over these 20 years, I've worked in various areas to include prison ministry and worship arts, but I am grateful to currently serve as the Minister of Online Engagement. And guess what? This was prior to the pandemic. It's a very humbling responsibility to interact with people on Sunday mornings during the worship experience to give them a sense of belonging though they aren't in person. One thing I've learned while doing this is that there is a "new normal", and the sacred space of worship is very much alive through the use of technology. Also, on the ministerial front, I'm a domestic violence and sexual assault advocate. I got into this for two reasons. Initially, it was because I'm a survivor (now thriver…yes, it's a word) of both domestic violence and sexual assault, and I wanted to share my story with the hope to encourage others to leave a difficult situation or even just seek help. But in 2016, my childhood best friend was murdered, and I decided to turn my anger into advocacy. I know I'm only one person, yet I wholeheartedly believe that even if one person decides to leave an abusive relationship, seek assistance, and/or go to counseling, then I'm having an effect on this "other" pandemic by bridging the gap that exists between the domestic violence and sexual assault community that many churches and communities seem to turn a blind eye and a deaf ear to.
Outside of that, I volunteer with different initiatives in the area and excited to be a Big Sister mentor with Big Brother Big Sister of Metro Atlanta, serve with fellow difference makers on the board for Marietta/Cobb Continuum of Care (https://thecfr.org/about/mariettacobb-continuum-of-care/) – an organization dedicated to ending homelessness, and Tapestri, Inc. (https://tapestri.org/) – an organization dedicated to advocating for immigrants and refugees affected by human trafficking, domestic violence, sexual assault, and exploitation. I also serve on the Cobb County Advisory Board of the United Way (https://www.unitedwayatlanta.org/county/cobb-county/) and the Advisory Board for S.T.I.N.G. Inc. (https://stinginc.org/).
Last, but certainly not least, I'm the founder of F.L.Y. D.I.V.A.S., LLC (https://flydivas.org/…shoutout to Avonti for the logo – https://www.iamavontiadizahyr.com/). Because I strongly believe in the power of mentoring, I started this in an effort to provide a mentoring program that transcended ethnic, denominational, and societal boundaries. After a while, I became stagnant (life happened), and I took a step back to refocus and relaunch with a new vision. This was born out my own pain and the reactions and responses I would receive after preaching and speaking engagements. Women of all races, educational backgrounds and socioeconomic statuses would come up to me afterwards to tell me how the message resonated with them and spoke to them on deeper levels. That was confirmation to lean into empowering women to love themselves, fully and completely.
So, to answer the question of how I got where I am today professionally, and if it was easy. The short answer is that I cried, I cussed (I'm being honest here), I changed, and I championed; so, no it wasn't easy. I'm also a single parent and I played it safe in order to have some sort of stability being that I experienced so many moves due to financial insecurity during my childhood. While playing it safe, I also played it small. After becoming homeless in 2005 (major love to United Way 2-1-1 for the assistance during one of the darkest times in my life), I had to take a long, hard look in the mirror and assess the root to how I found myself there. It took a whole lot of Jesus and a whole lot of therapy to dig me out of a whole and eventually get to where I am today. I still hit some bumps in the road and encountered roadblocks and detours along the way due to dealing with unemployment, repossession, bankruptcy, foreclosure, health scares, this, that, and being flat out tired (truthfully I was sick and tired of being sick and tired). Through all of that, my perspective changed and self-discovery played a big part in the transformation.
A few things that I would like to share about overcoming personal and/or professional challenges are:
1. Remember your why – we hear and read this all-over social media and in professional settings, yet this powerful 3-word statement applies to life too. Why are you doing what you do? For whom? Why now? With school, jobs I applied to, organizations I became involved with, and even friendships I cultivated, I had to remember my why.
2. How bad do want it? – Ever since my daughter was in middle school, during our daily recap, I ask her this question. This is the next level to remembering your why. Because once you stand firm on your why, then you determine where that fits with your goals in life. Whatever my "it" was, I had to consider the capacity I had a single mother, financially, emotionally, and even mentally to tackle certain things. This played a big part in my professional career because it forced me to be strategic and not just apply to jobs for the sake of applying, but to put in the work in creating the career that I desired based on my why.
3. Is it worth it? – The answer to the second question I ask my daughter depended on how she answered the first. Do you want to succeed, heal, or move forward bad enough to do what is necessary to make it happen? Is it worth allowing certain connections and friendships to dissipate if they are no longer healthy? Is it worthy staying up an extra hour to study in order to pass the class? Is it worth getting an extra scoop of Chunky Monkey ice cream though you have weight loss goals? (I have this conversation with myself more often than not, LOL). But seriously, this question helped me ponder if the decisions I made were helping me or hurting me.
Lastly, what do I want the world to know about me? I simply desire to be an inspiration for others to be their authentic and unique selves! It's that simple for me. None of us were created the same and there may be someone that sings, dance, bakes, preaches, writes, teaches, or whatever, but they don't do it like you. And that is the example I hope to share with those that come in contact with me…be your authentic and unique self!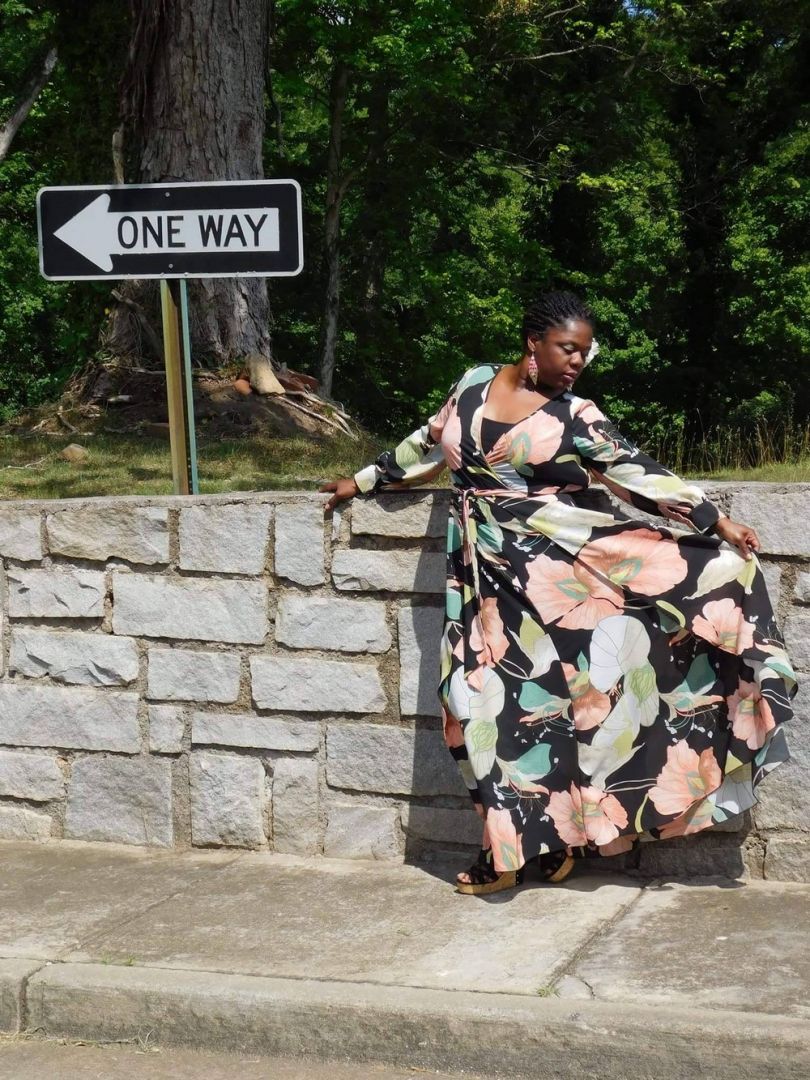 Let's say your best friend was visiting the area and you wanted to show them the best time ever. Where would you take them? Give us a little itinerary – say it was a week long trip, where would you eat, drink, visit, hang out, etc.
ANYBODY that knows me knows that I love food. Well, let me clarify, I love GOOD food, especially brunch. So, of course, we would have to hit a some of my favorite places for brunch like Poor Calvin's – you cannot go wrong with the chicken & waffle or the seafood omelet, Cafe Lilly – the Tuscan omelet is my fave, but go for dinner on Whiskey Wednesdays as well for amazing drinks, West Egg Cafe – the banana bread French toast and crab benedict are mouthwatering), and Capers – the peach French toast, the chicken & waffles (see a theme here), and the grouper fingers are my go to dishes.
I'm not a big shopper or mall hopper, but we would need to do something to work off all that good food (and order to make room for more), so I would take them to walk the Atlanta Beltline to view and take amazing pictures (while holding my stomach in from brunch of course). Then we may head over to Ponce City Market (maybe catch a show at City Winery if there is one scheduled), or The Battery, or Marietta Square, or Atlantic Station for different goodies…maybe a drink, maybe two.
Then for dinner? Sheesh! Literally, it depends. With so many options, it's hard to go wrong here with a good meal. For Mexican we're going to Bartaco or my favorite that is a whole in the wall in the Atlanta/Smyrna area called The Border (NOT to be confused with On the Border) where chimichangas, fajita nachos and a Vampiro (sangria and margarita swirled together) are Bae. For soul food, more specifically fried chicken, I would take them either to Wahoo Grill, Busy Bee Cafe, or Mary Mac's Team Room. Maybe even to Sweet Georgia's Juke Joint for the experience. If they can't decide what they want, we can go to The Consulate or I'm just going to take them to Marietta Diner and let them sit and ho hum over the menu while I salivate over the dessert cases. Let me stop for a second…have you had the desserts from Marietta Diner? They're good for your soul!
As far as other places, The High Museum, the College Football Hall of Fame, the Atlanta Botanical Garden, the Georgia Aquarium, the World of Coca-Cola, and of course the Martin Luther King, Jr. National Historical site. More than likely, they will be tired from all the eating and drinking, so it's safe to say that they will be planning more than one trip to get it all in.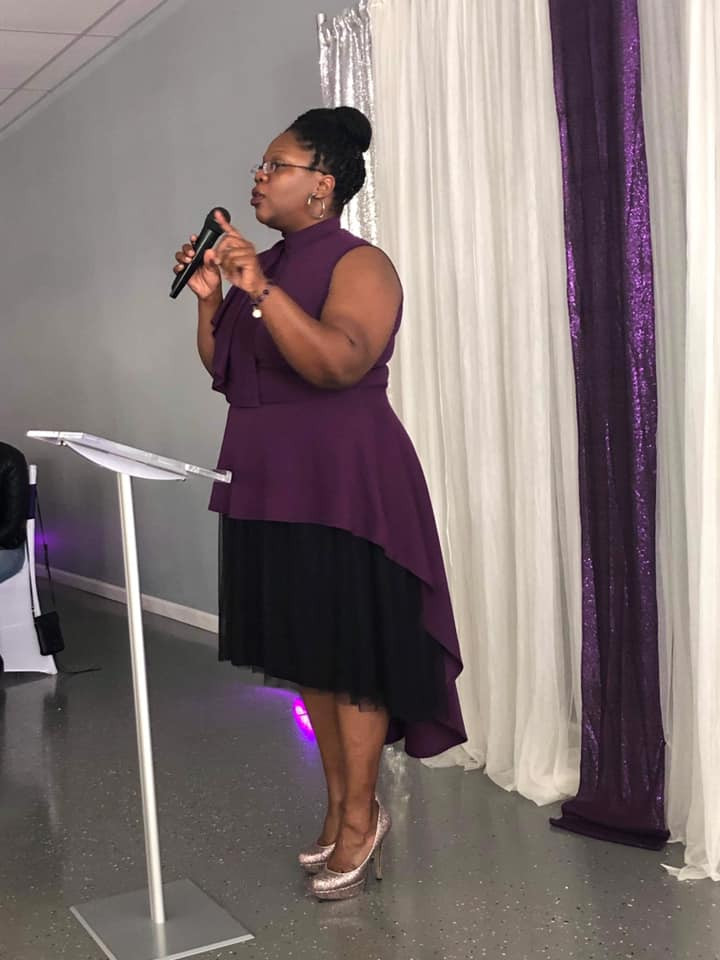 The Shoutout series is all about recognizing that our success and where we are in life is at least somewhat thanks to the efforts, support, mentorship, love and encouragement of others. So is there someone that you want to dedicate your shoutout to?
First, I give honor to God, who is the head of my life. Next, to my brilliant, creative, and sweet daughter, Joi (https://joibutler.com/), who is truly my joy. In no uncertain terms, she has saved my life and I'm grateful for the gift she is to me. I also want to dedicate this to my late mother, Pamela S. Prater. Even in her absence, I still draw from her resilience and strength. My "auntie mama" Edna Martin, who is a ball of fire and puts me in my place with love. My brunch bae-sister-fave, Rev. Dr. Libya BaaQar (https://www.sugahplumsweetz.com/), who I've known for almost 20 years and will NOT allow me to accept nothing but God's best. My little sister/mentor (yes, your mentors can be younger than you), Davia Lassiter(https://iamdrlassiter.com/) that reminded me that I'm gifted and possess what I need to get to my next. And lastly, I want to shoutout my Turner Chapel AME – Marietta Church (https://www.turnerchapelame.org/) family for contributing to my personal and spiritual growth.
And let me be honest, there are so many men and women that God has placed in my life that have poured into me and helped shaped me into the woman I am today. They love my quirkiness, give in to me being spoiled, and accept me flaws and all…though it's so many to name, know that I love each and every one of you.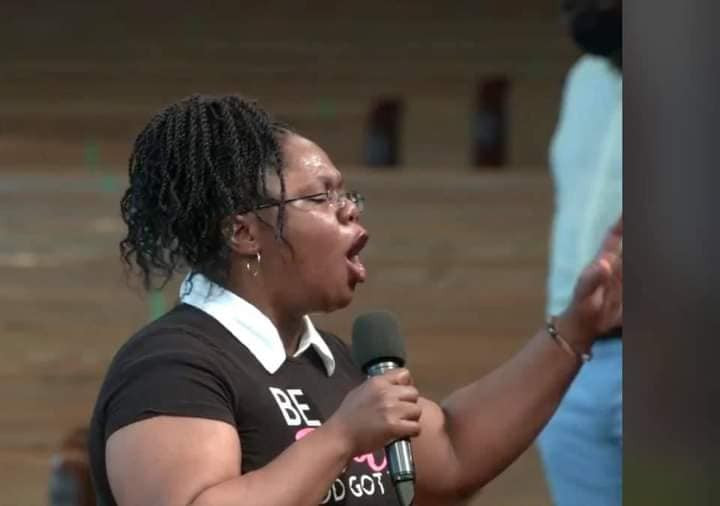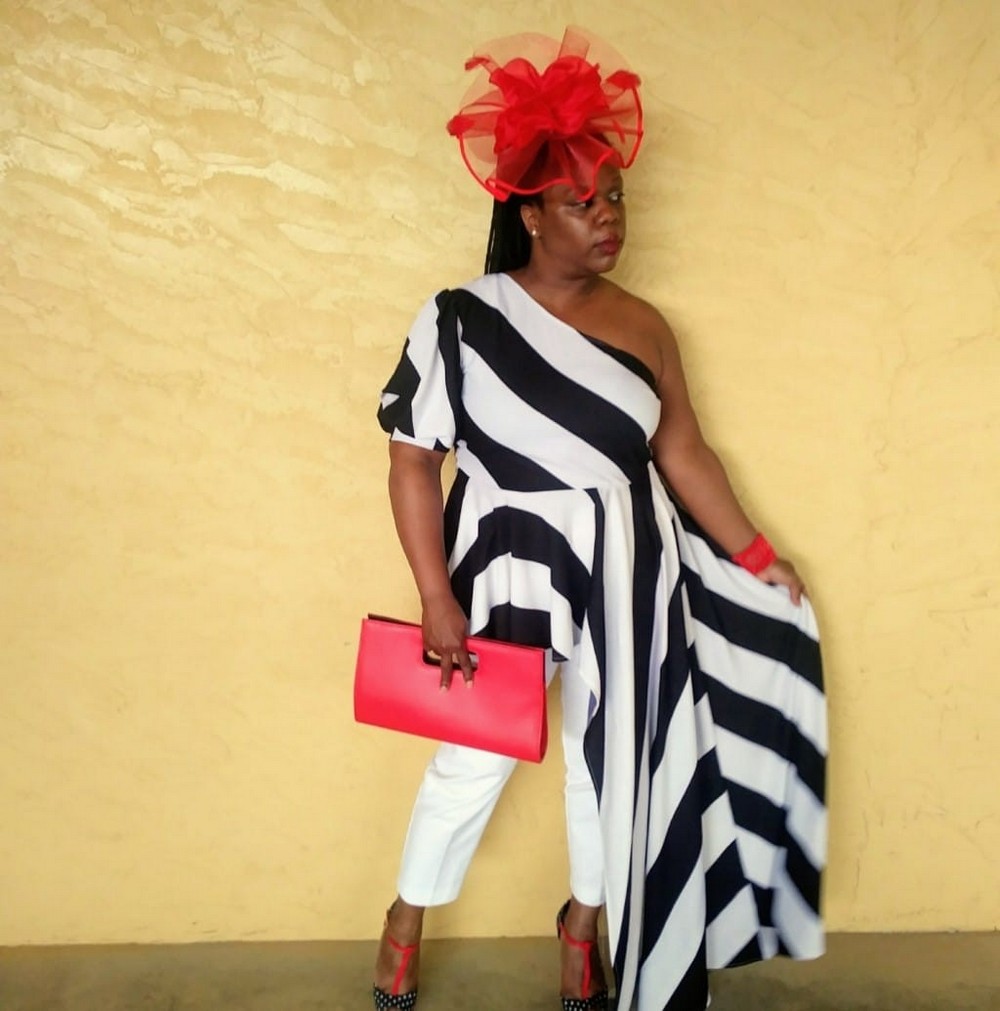 Website: https://flydivas.org/
Linkedin: https://www.linkedin.com/in/rnbutler/
Image Credits
Professional pictures taken by Joi K. Butler of reJOIce Photography, LLC (https://rejoicephotographyllc.com/)
Nominate Someone:
 ShoutoutAtlanta is built on recommendations and shoutouts from the community; it's how we uncover hidden gems, so if you or someone you know deserves recognition please let us know 
here.