Meet Monique Fisher: Co-Founder & President of xJ Ministries, Inc. & Co-Owner of xJ Apparel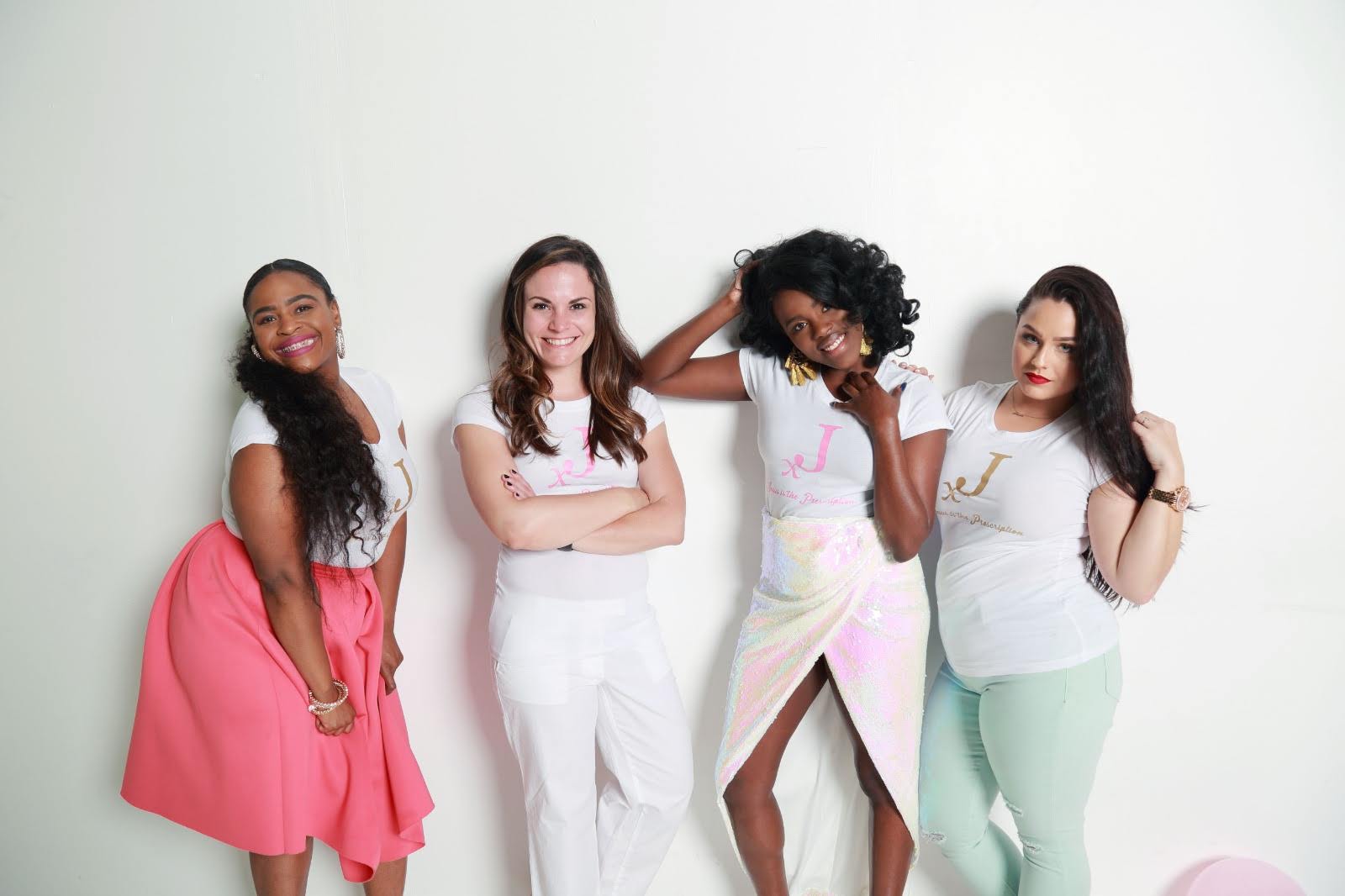 We had the good fortune of connecting with Monique Fisher and we've shared our conversation below.
Hi Monique, is there something that you feel is most responsible for your success?
Before I share my ideology on success, I will start with the benefits of branding. Branding not only sets my business and non-profit organization apart, but it represents the mission and promise to my supporters, whom I refer to as Models for Christ. The brand, which was given to me in the form of a dream by God, is xJ- Jesus is the Prescription. Within this brand is God's mission to protect, help, and save people in need; a communication of love without judgement; and the logo whose intentional simplicity signifies the organization simple outlook to plant seeds of love,hope, and giving around the world through the love that is modeled daily by God. Not trying to be difficult or philosophical but I do not really define my life through "success." I feel that every day and every thing given is a personalized gift that it's being wrapped beautifully for me to experience. To claim success is to claim ownership and I do not own any of the blessings bestowed upon me. Being the Co-founder of xJ Ministries, Inc. and Co-Owner of xJ Apparel was a gift given to me by God as He serves as the Founder and Owner. The most important factor behind my continuous pursuit and blessings is humility.
Let's talk shop? Tell us more about your career, what can you share with our community?
Currently, I am full-time employee, student, business co-owner, co-founder of a non-profit organization, and a caretaker for my grandmother . There is nothing to brag about here as all of these roles are rewarding but highly exhausting and takes a lot of work. Wearing these many hats, at once and finding the means to maintain, is what set me apart because I no longer have time to take any moment for granted. Every moment counts for me and I do not believe in wasted time. Do not get me wrong, I do have mini downtime sessions before I go bed every night, and I have recently decided to leave my Sunday's work-free; Unless, something highly pressing needs to be addressed. With this mentality and focus, my pursuit to accomplish my God-given assignments are at the forefront and I no longer have idle time to focus on just me and my wants. I know that there are a lot of communities and people attached to the gift that was given to me, and I am driven by them instead of my own personal gain. So, my futuristic outlooks and having the vision of God be my guide is what sets me apart and help me to stay on course. I am most proud that, outside of my student loans, I have not had to take out any loans to sustain any business dealings. I have had many people in my corner willing to support me financially and God has given me the financial means to be a large contributor as well. I overcome challenges through prayer and patience. PP hold me down always! The biggest lesson that I have learned is to have joy through it all. Joy is not circumstantial, and joy has shown me how to appreciate all the highs and lows when it comes to being an employee and being an entrepreneur. What I want the world to know is everything that the brand defines which is the "Jesus is the Prescription." I would like to take this opportunity to shine a light on xJ Ministries, Inc. This is a new adventure in which the brand is building and is rooted in the belief behind Isaiah 32:20 ". . .blessed are those who sow beside all waters. . ." The non-profit organization was organized to seek out non-profit organizations in need of help to continue the growth and success of cause, the organization will strive to provide educational, financial, marketing, and volunteer services to help the organizations build, rebuild, and thrive. The organization is setup to serve as a quarterly scholarship and mentorship program for new non-profits looking to grow within their communities and/or non-profits in need of aid to revitalize their community efforts; along with many other establishing initiatives. Two initiatives that xJ Ministries, Inc. accomplished since forming this year was the "Dear Hope Project." Through the widespread of support we were able to send 261 letters to the Sailors of USS Truman Aircraft Carrier. The second initiative was the "ManyWaters Project" with this project we were able to support a ministry in India and help feed 200+ families within 2 of the villages.
If you had a friend visiting you, what are some of the local spots you'd want to take them around to?
If a visiting friend come to the city they would probably be recommending places to me because I do not get out as much as I probably should. However, some of my favorite g0-to's are: Viva la Vegan (it's a must that we stop there and get a two collard green spring rolls); I would definitely take them to the High Museum of Art and hopefully the Atlanta Symphony Orchestra has a concert because we would walk write across the way to the symphony hall (I love all things related to art and classical music); we would definitely stop by one of my favorite cafe's HodgePodge Coffee and I would recommend the " iced Bless Your Heart." Also, within that week we would hit up the Civil Right's museum, Local Green Atlanta, the historical drive-in movie theater on Moreland Ave., and Sublime Doughnuts. As far as nightlife, I am open for requests right now bc I have no idea at this point in my life! Haha
Shoutout is all about shouting out others who you feel deserve additional recognition and exposure. Who would you like to shoutout?
I really love this by the way! So many people that I can shoutout and express my gratitude, but instead of creating a long list I will group them and all who fit this group description will know exactly who they are! The group in which I'd like to shoutout is my xJ Investors. This shoutout goes to everyone who has invested in xJ through prayer, through financial support, through picking me up when my spirit was low and lost, listening to my ideas, offering tips and resources, believing in the mission, and using their platforms to show support, to my freelance photographers and models. I appreciate you all so much! I will forever remember all of you and shout you out every chance that I get! I do not scale the efforts of any support they all weigh the same for me and equals love. My most important shoutout goes to God for entrusting little ole me with such major plans!
Website: www.xjapparel.com
Instagram: xj_org
Facebook: https://www.facebook.com/xj.megastry
Image Credits
Alex Chikoko Simon James Mahogany Fisher