Meet LAVAHI: Artist and Founder, Replay and Rewind Records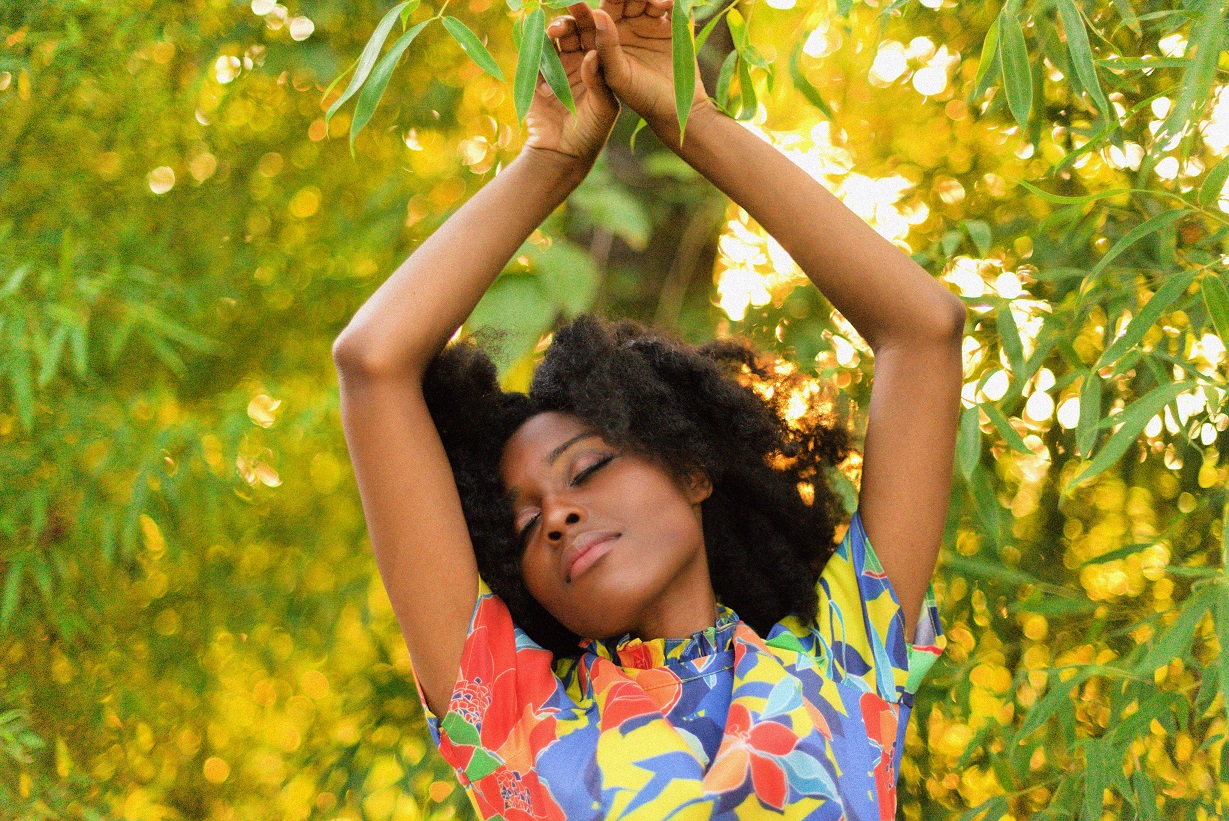 We had the good fortune of connecting with LAVAHI and we've shared our conversation below.
Hi LAVAHI, we'd love to hear more about how you thought about starting your own business?
While the internet has made it so much more advantageous for independent artists to have agency in the music industry, there are still barriers and gatekeepers that make navigating the industry a bit difficult. There are still many perceived advantages to joining a major label, having the support of the machine to "put you on" and put you out there on a grand scale. However, the losses of the artist's literal independence and ownership of work and self are what have kept me from submitting to major labels. I learned very early what it means to own your masters, what it means to take your full shares in royalties, what it means to write your own narrative. And I often learned through loss. It hurts your ego and your pockets when you get burned; and, hopefully, you learn how to heal and move forward in the right direction after these experiences. Part of my process of moving forward was learning how to do for myself. And I did. I wrote for myself, published on my own, promoted on my own, and so forth. But I wondered why I still felt like I was not moving forward. I realized that it was because I was doing everything alone. Not even the traditional machine works in isolation. So I had to rethink my approach. How could I utilize my networks and systems of support to finally feel that push forward? This is how Replay and Rewind Records was built. I wanted to build an entertainment company that functioned more like a consortium network rather than following the major label model. Working both vertically and horizontally, all of these network constellations can find a home to connect and not only build up one artist but build up one another. I knew that I was not the only independent artist feeling isolated and functioning independently as the artist and the business. So why not share the love? And it must be love. The vision of my company is not only to provide resources; we are here to edify. This business of music and art is greatly about the creation and consumption of feelings and thoughts and being. If this entertainment company is to be an alternative to the major record label, then I should also think about what that means about the ideology of creation, distribution, consumption. Our network affiliates are not just concerned about what sells or what is easy to market or (re)produce. Thankfully, we vibrate on higher levels to work to transform consumership. We want to encourage more conscious consumption, allowing not only artists to reclaim agency but also giving control of the shapes and sounds of the commercial and the popular back to the listener. We want to give you content you want to replay over and over again, music that makes you sincerely listen, "rewind that back," and digest deep.
Can you open up a bit about your work and career? We're big fans and we'd love for our community to learn more about your work.
I founded Replay and Rewind Records because I am an independent artist. The label that I think expresses how I function within and produce my work more fully is 'scholar-artist'. I am an academic who cannot escape her creative calling. I am a feeler who also thinks deeply about her being, her intersectional experiences within the themes of race, ethnicity, gender, sexuality, class, and so much more. I believe that the popular is worthy of critical thought and that the art of critical critique should be accessible. Growing closer to merging both sides of that scholar-artist label in ways that not only feel natural to me but are also receptive to my audiences excites me and pushes me to continue working on the business, my music, and other creative ventures. I was always a vocalist, and I was always good student (read as nerd). But this concept of blending these identities came out of a bit of an identity crisis. After graduating from high school, I was not sure which path to follow. I wanted to meet expectations of others, feel confident about social and economic mobility, and feel like I was "good enough" to "make it", whatever that meant. With this mindset, I did not have a clear idea of my direction nor did I actually understand myself. Needless to say, the process of getting here to the current me, this business, and this music… It was absolutely difficult. Imposter syndrome is the key term, everyone. When those memes and trite quotes say that the main person holding you back is yourself, they are telling the whole truth. And it took regret to make me want to understand myself better and discover what I wanted. How to step outside of comfort zones. Who I wanted to be. Two things I'll reveal that help me overcome the challenges (of myself) are travel and therapy. I was used to traveling for school due to my participation in academic fellowships since undergrad. I would attend conferences and summer research programs regularly, and I was exposed to this culture of professing truths, creating new knowledge, and deconstructing my own ways of thinking. I learned that worldliness was more than what the preachers taught us to reject. In fact, having a broader worldview can maximize your capacity to empathize and love. It also makes you hyperaware of the sins against the world – not just of it. And so I wondered, "What can I actively do to make or at least catalyze positive change?" Whenever I had those moments, I was glad that life led me to scholarship and teaching. Teaching is one way to expose and create necessary conversation. But what about those who aren't in my classroom? How do I reach them? I found new purpose in my content creation because of this line of thinking. This voice will travel. I needed to be vulnerable with this voice though. And, for many years, I was not. Fear restrained me from professing my truth personally. I could not hide behind cited scholars or objective analyses in a song – especially not one written out of my own experience. People would hear it. Then people would 'see' me. But this was the point. So I had to become comfortable with myself. And, let me tell you, facing yourself… accepting yourself… It can be hard. It definitely crippled me; and I needed to seek help. At my lowest points, I sought a therapist. And, to this day, I regularly attend therapy. I think most artists – if not all – will tell you how much their mental health is tied to their work. This soul work that we do… We bear ourselves to become the voices and avatars for others. Sometimes 'going there' is a painful journey. But it is worth it if it gives the consumers a vehicle for themselves. We just have to remember to also do the work to heal once we have made ourselves open. Thus, I think that it is important to say that, as much as I do this unpacking for myself, the purpose is much greater than myself. A piece of wisdom that I will always remember is that, while the art comes from you, it is for the world. And so I want to continue to make this work accessible to the greater public.
If you had a friend visiting you, what are some of the local spots you'd want to take them around to?
Wow, you are asking this question to an introvert during quarantine. Okay. Let me try! I will pretend that this is in a healthy post-pandemic world. Sunday: One of Atlanta's famous brunches! I actually would take my friend outside of Atlanta so that we could go to dog-friendly Roswell. We would sit outside with my dog Oji. Afterwards, we may visit my mom and brother. Monday-Friday: After work (remember – I teach), we could go to dinner at the various restaurants in Downtown Decatur. There are lots of options, so we would not get bored. Sushi, Italian, American, Korean, Tapas… and drinks. Social drinking would be most appropriate. Saturday: If this is *my* best friend, we are traveling Buford Highway. No question. We would first go to White Windmill and fill up on carbs. That would fuel us for the extensive grocery shopping trip at H Mart – and we would have the best time, like the boring adults we are. After that, we would have lunch at LanZhou Ramen. We would make a plan to come back later for dinner, most likely at Hae Woon Dae, and follow up with dramatic karaoke.
Who else deserves some credit and recognition?
Shoutout to my executive board! You ladies (yes, femme leadership, y'all!) touch my heart everyday. Thank you for taking this journey with me and sharing my vision. Thank you for encouraging me to take the leap and reminding me that I am not alone. Thank you for listening to all of my ideas and sharing your own so that we can continue to innovate and develop. And thank you for being my friends… Thank you for protecting my heart.
Website: lavahi.me
Instagram: https://www.instagram.com/lavahi/
Linkedin: https://www.linkedin.com/in/laurenhighsmith/
Twitter: https://twitter.com/lavahi
Facebook: https://www.facebook.com/lavahirose/
Youtube: https://www.youtube.com/channel/UC3o6p7d0MRu0pma3nw4Sqaw
Other: replayansrewindrecords.com
Image Credits
Photo of Lavahi: Ziad Ghorra (@ziadghorra) Replay and Rewind logo: Kandace Clifton (@kayci_designer)
Nominate Someone:
 ShoutoutAtlana is built on recommendations and shoutouts from the community; it's how we uncover hidden gems, so if you or someone you know deserves recognition please let us know 
here.