Meet Latesha Whittaker | Writer & Suntian Qween Ambassordor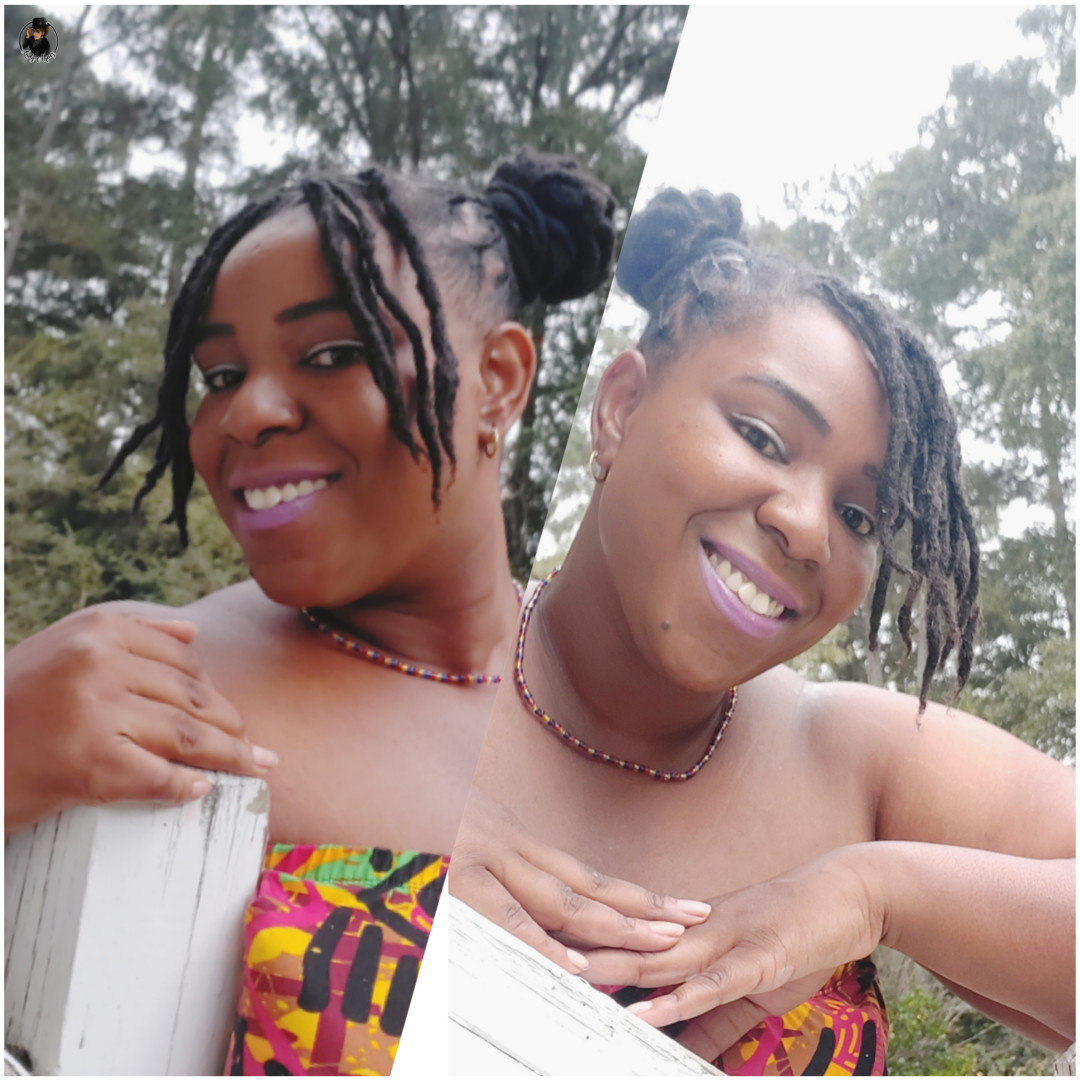 We had the good fortune of connecting with Latesha Whittaker and we've shared our conversation below.
Hi Latesha, can you tell us more about your background and the role it's played in shaping who you are today?
I was born in Southwest Florida. I'm a first-generation American, or Yanksta as my people would say. My mother migrated to the states from Jamaica. She started off in the Bronx, New York and eventually found her way to Florida to reunite with her twin sister. Years later, my father came to the states, and TADA, you have me. Even though I came up in Naples, Florida, which is a beautiful piece of paradise right off the Gulf of Mexico and where some of the top elites resided, I didn't necessarily have the same lap of luxuries as the elites much less the kids on my block.
I stayed on the side of town that was one of the few and probably even the first predominately black neighborhoods in Naples at the time. We lived right on the canal that tied into the Gordon River where I observed the essence of nature. The house I came up in had every tree you can think of in the yard. My mum was a country gyal from the island, so we grew everything. I still remember the days where my grandma would be in the back by the lake under the Ackee tree, cutting her coconuts, and sharing them with our dog. I loved living that simple life and being surrounded by nature. I watched gators playing with their families, blue herons catching fish, chickens cockfighting on the streets, and there was even a point where the monkeys would escape from the zoo in the evenings and raid our neighborhood (not in a bad way though).
I didn't necessarily have the easiest life. It was rough coming up in a single-parent household with divorced parents who had two totally different mindsets and had no clue on how to adjust to American culture. Despite the roughness in-between, my mum was a traveler and would take us on her adventures when she could afford to. We traveled to Jamaica, Canada, even Mexico. I've been traveling from a young age, which must be the reason why I LOVE to travel. Leaving Naples was always an escape for me because I got treated like an immigrant coming up there. Living in a Karibe household, I didn't understand American culture and American culture didn't understand me. My siblings and I were always criticized by our peers about the way we talked, looked, dressed, and even the food we ate. Well, you can't expect any better when you had Black-American families living there for 3 or more generations. Us Karibe (Caribbean) and Latino families were new to the block and carried ourselves differently. This caused a clash of culture and created a seperation between the Black-Americans and all the people of Karibe & Latino descent. I dealt with this hardcore and hostile culture on a daily, which is why I have such thick skin. When my mum could no longer afford to travel, my escape became music.
I'm a music junkie. I love all genres. Music helped me escape the rough life I was living. I always stayed to myself with my earplugs in. I was battling with depression and anxiety heavily when I was younger and music was the one thing that would get me through my depression spells…
My father was my best friend. Never in my life could I recall this man telling me I "CAN'T" do something. No matter what I would bring to the table, my father was always optimistic and encouraging. I said I wanted to be a vet, he said "Great! You need to start studying animals and learning more about them." I said I wanted to be a lawyer, he said "That's amazing. You need to start learning law and the terminology, but you can do it." Even up into my mid 20s, I finally expressed to my dad that I wanted to do music. He said "WOW! How comes you never told me this? Well, you may need some singing lessons, but if you put your mind to it, you can do it my qween (queen)!" There was nothing in the world my father felt was impossible. "Knowlwedge is power" was one of the phrases he instilled in his kids. Nothing was impossible according to him once you have knowledge and PUT GOD FIRST IN ANYTHING YOU DO. I would say he's the reason I have my optimistic nature and try to look for the good in anything.
This upbringing has impacted who I am today by molding me into a spiritual woman who lives by faith. Due to growing rough, it has caused me to have some pretty thick skin. My upbringing has created a vocal and blunt individual with a hard work ethic who isn't willing to conform until I have fully questioned things and developed my own truth. The rwebel (rebel) of the family. The fun, goofy, yet empathetic one with an optimistic nature.
Even though my upbringing was rough, I'm thankful for it. It's the reason I don't stop. It's the reason I don't quit. Life hits us with difficulties on a daily, but we must push through.
This drive, this ambition, this motivation, is what pushes me towards my dreams. Little by little, I see my dreams becoming a reality. I guess my dad was right, I CAN DO IT!
Can you open up a bit about your work and career? We're big fans and we'd love for our community to learn more about your work.
Writing is my art. I love writing and I love music. Being a writer and mainly writing about music makes me enjoy my career even more. I get so excited about good music, I feel I have to tell the world about it. It's that excitement that makes my post, reviews, and articles stand out. I feel people can feel my passion and excitement through my words. I enjoy the art of constructing words in a way that people will read them and FEEL them. I like being able to create a picture in somebody's head. This is probably why language arts was my favorite subject coming up because I loved to play with words (in different languages as well). My 8th grade Language Arts teacher, Mrs. WIllets, is the reason I pursued writing. Not only did she write me up often for chewing gum in the hallways before class, but she helped me discover that writing was one of my passions.
Mrs. Willets was a great teacher and it was like she could read through my words and felt what I was going through. She could pick up on my hurt and pain through the papers I would write for her class projects. She would write little notes with uplifting words, little jokes critiquing my work, but she always brought the best out of me. Until this day, I remember her for that.
Being a writer isn't an easy job whatsoever. I remember when I finally got to a point in my mid 20s and said I was going to pursue blogging and writing about music, certain people in my life criticized my choice. They couldn't see how it could make money, so they didn't see it as a "REAL" career. I always say "You can't expect people to see your vision when only you have a certain prescription for it." Only you can see your vision clearly.
I knew this career path would take some work to build up, but all that work is paying off. The fact that I found a way to enjoy the things I love (writing, music, traveling, etc) and was able to implement it all into my brand (Lady Mprez) is such a blessing. Even being a Brand Ambassador for Suntian Naziyon and taking Suntian Naziyon to another level through my writing is an even greater blessing.
I've learned some hardcore lessons within my career, like making sure you verify your sources A MILLION times. I remember I got some info from a source in regards to a woman's campaign, and instead of doing my proper research, I trusted my source to be correct. Let's just say the results of that incident still burdens my heart some days. So I promised myself to never take anyone's word again until I have THOROUGHLY done my research on the subject at hand.
I built Lady Mprez to be able to express myself freely without being restricted. To be vocal for people who feel they have no voice, feel misunderstood, or don't feel they fit in with modern society. For people who like to think outside of the box. For music lovers. For everybody to unite through words, art, and culture. I love and respect everything my brand stands for and the brands I represent. I plan to continue growing them to their fullest potential.
Any places to eat or things to do that you can share with our readers? If they have a friend visiting town, what are some spots they could take them to?
Well anyone who knows me knows that I'm a foodie and enjoy trying different places. I'm that friend that knows where the best food spots are. So if my best friend was visiting the Atlanta area for a week, I would most likely take my friend to a Latin restaurant. Even though I enjoy my Yaawd food (Jamaican food), I tend to lean more towards pasta or Latin. Don Burrito has been one of my favorite spots since I moved to Georgia. I am also a sucker for a good panini and have enjoyed Corner Cafe since I started working in the Buckhead area of Atlanta. Both places are REASONABLY priced, fresh, and have good quality food (you don't want to hear my rant on how expensive food is in Georgia and lacks Southern Florida quality). We'd most likely go out to a concert or performance of some sort. I LOVE CONCERTS. I love to see artists live in action. If the artist doesn't sound like how they sound on the radio at the concert, then that artist WILL lose me as a fan. Knowing my love of music, I'd probably take my friend to a lounge or some type of party to enjoy a little dancing. I don't have a particular spot as yet (still searching).
Shoutout is all about shouting out others who you feel deserve additional recognition and exposure. Who would you like to shoutout?
First, I'd like to send praise to the Almighty Jha (God). Without him, nothing would be possible. Next to him, I'd like to give recoginition to my late father. My best and worst critic, but nobody wanted to see me make it in life as badly as he did. Even though he is no longer here, certain aspects of his spirit reigns on through me and I think he'd be proud to see how things are transitioning within my life.
Website: Ladymprez.com
Instagram: instagram.com/lady_mprez
Twitter: twitter.com/lady_mprez
Facebook: https://www.facebook.com/ladymprezofficial
Youtube: https://www.youtube.com/channel/UCGLU0vqBSG0289I8otleKQA
Other: https://www.beatstars.com/lady_mprez/feed https://anchor.fm/ladymprez
Nominate Someone:
 ShoutoutAtlanta is built on recommendations and shoutouts from the community; it's how we uncover hidden gems, so if you or someone you know deserves recognition please let us know 
here.