Meet Joey Wright | Yoga, Meditation, and Breathwork Teacher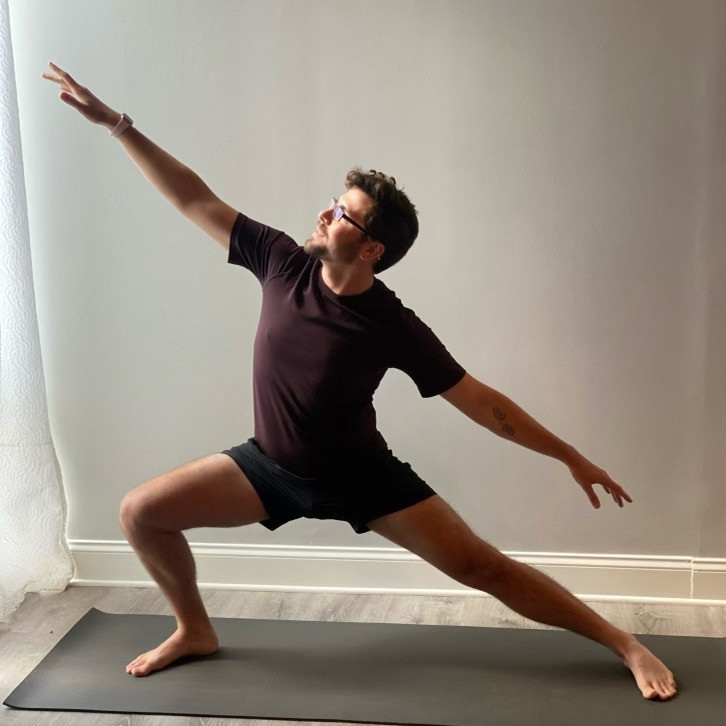 We had the good fortune of connecting with Joey Wright and we've shared our conversation below.
Hi Joey, can you tell us about an impactful book you've read and why you liked it or what impact it had on you?
To this day, one of the most impactful books, if not THE most impactful book I've read has been "You Are a Badass" by Jen Sincero. I wouldn't be teaching yoga if I hadn't read it. "You Are a Badass" helps you discover your own innate badassery and gives you the tools you need to set meaningful goals, regardless of how outlandish or unattainable they may seem. Jen's humor is so relatable and she teaches you that it's okay to laugh when you mess up. It's okay to fail and fail again. It's okay to own who you are as a person in a bold, unapologetic way. It teaches you that you are you and there is nobody else on this planet quite like you who can do the things that you do.
There's a chapter in Jen's book about committing. Commit to something that you want regardless of the price, time commitment, or repercussions. Once you say "yes" to that something, the universe seems to fall in place and everything works out in your favor.
I had just lost my grandmother and one of my closest friends when I read that chapter. I relied heavily on my yoga practice to bring me guidance as I navigated her passing, and I felt called to learn how to share that practice with others. I said "yes" to teaching yoga.
So I reached out to some friends who were teachers/yogis and did a bit of research on different schools. I ended up contacting a studio about 5 miles down the road from where I lived in Suwanee, Georgia, but their program had already started for the year. I emailed the teacher and told her that I'd do whatever was necessary to make up the time that I'd missed. Eventually, she reached out to me and said that her program actually HADN'T started yet, but my email was the driving force behind her picking it up. So she reset the dates and we were due to start only a month or so after I sent that first email.
At the time, I was working a part-time job making $12/hour. While I didn't NEED anything more than that, it still wasn't enough to cover the tuition cost of Yoga Teacher Training. So I went back to serving on weekends and used the money from that to pay for my training. Within 3 months, I paid my tuition in full and and was finally able to dedicate my energy to teaching.
Just say "yes," and watch how the universe conspires FOR you to help you achieve your goals.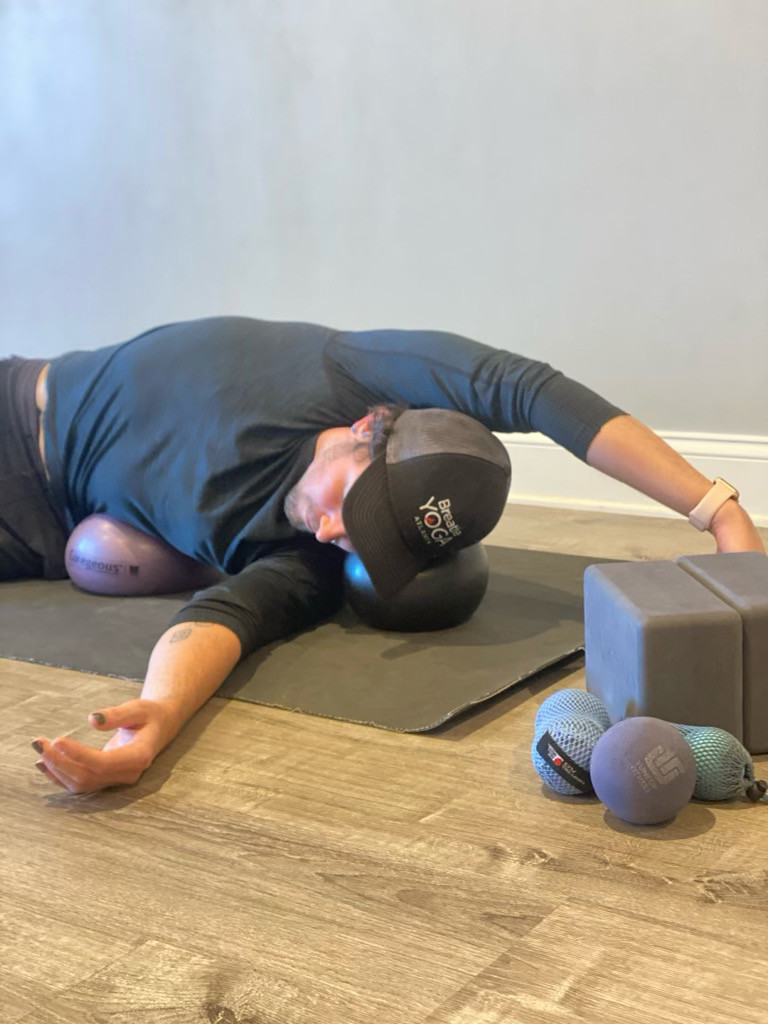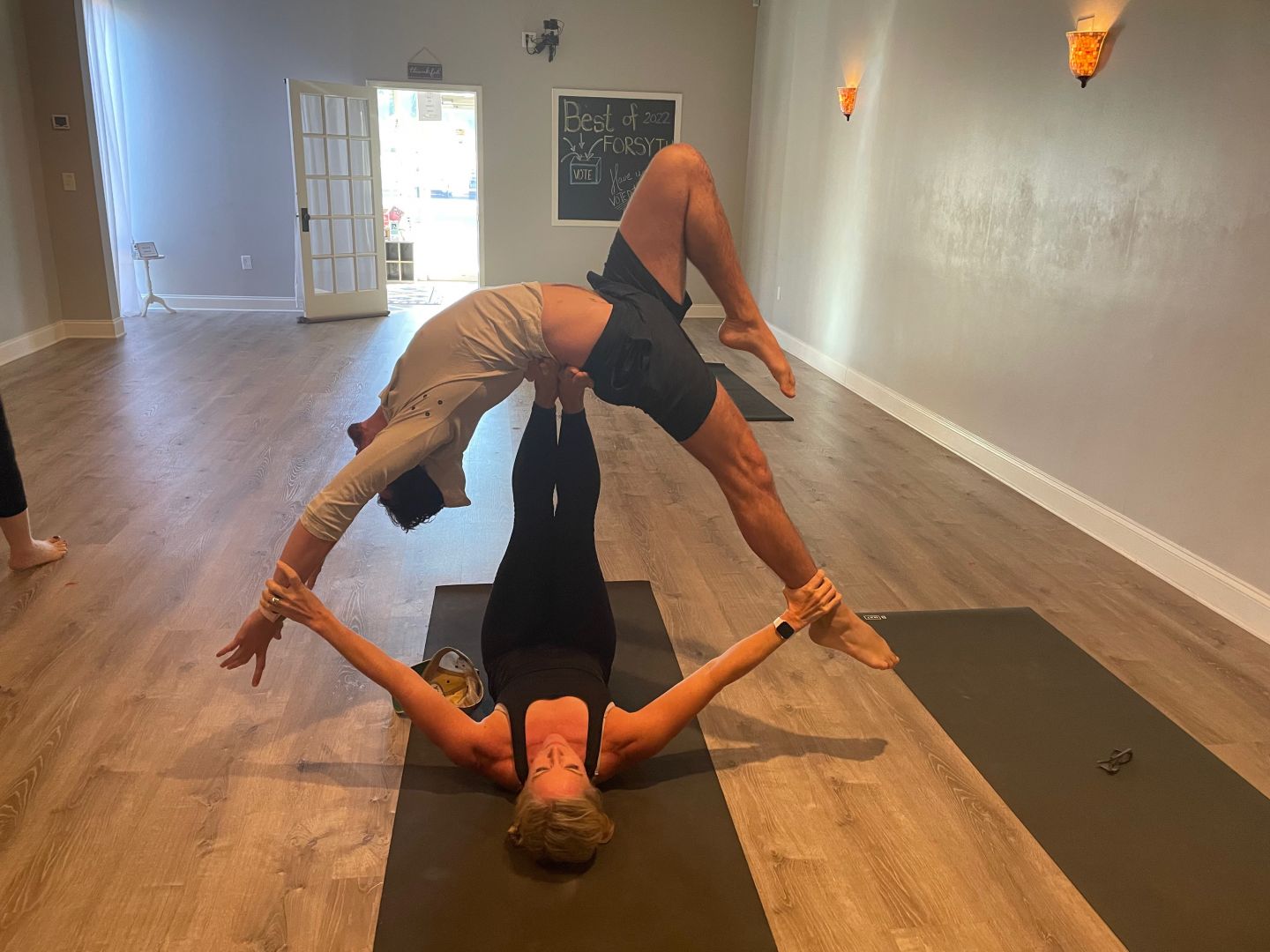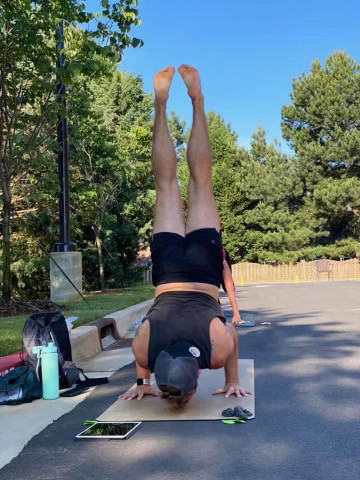 Alright, so let's move onto what keeps you busy professionally?
At the end of the day, I'm a yoga teacher. Through teaching yoga, I discovered my love of teaching yoga to athletes and "normal" people. Through teaching yoga to athletes and regular people, I discovered my love of breathwork, meditation, and self-myofascial release as ways of down-regulating the nervous system. In today's world, we spend so much of our time in sympathetic arousal (fight-or-flight) that we often don't even know where to begin when it comes to tapping into parasympathetic arousal (rest-and-digest). Because of that, we end up injuring ourselves, or living with inflammation so bad in our bodies that our discomfort becomes our "normal".
While this has been my career journey over the past several years, this has also been my own personal journey. Living with depression and anxiety has been my "normal" for so long, but it wasn't until I discovered yoga that I learned that I didn't have to constantly fight with my emotions. I learned to work WITH them. Through several relationships (romantic, platonic, and professional) that didn't quite work out, and some that did, I re-discovered who I am as a person and how to gain better control over my emotions. I've also learned that this is a lifelong practice and one that needs constant attention, shifting as necessary, and clear communication in relationships in order to be effective.
Yoga, breathwork, and self-myofascial release help us tap into our parasympathetic nervous system. Within parasympathetic activation, we can more easily observe our thoughts through meditation. In observing our thoughts through meditation, we can pinpoint the places we struggle the most and explore how to best address those struggles through our own intuition.
If you had a friend visiting you, what are some of the local spots you'd want to take them around to?
I'd definitely plan out several hikes through the North Georgia Mountains. Cloudland Canyon is a MUST see up in Trenton, GA. You can see into Tennessee AND Alabama from one single point and the views throughout are incredible. On the way home, we'd stop in downtown Blue Ridge for some pizza at Blue Jeans Pizza.
Next up is Blood Mountain near Suches. It's one of the tallest peaks in the state of Georgia. It's a challenging hike, but well worth it for the stunning views up to and at the summit. We'd drive through downtown Dahlonega on the way back home and get a bite to eat at Bourbon Street Grille, a Louisiana-style restaurant with a great atmosphere.
For a day close to home, we'd take a shopping trip to Avalon in Alpharetta. They have one of the best lululemon stores in the country, hands down. We'd travel just outside of the Avalon area, to downtown Alpharetta to get some eats at Flatlands Bourbon and Bayou. Another creole restaurant (do you see the theme here?) with some of the best handcrafted cocktails I've ever tasted. If you don't like bourbon, you will after you visit Flatlands.
When Saturday comes around, we'll head back to downtown Alpharetta in the morning for the Alpharetta Farmer's Market. I love supporting local businesses as much as I can and the AFM has no shortage of them. From Food Food Atl, to Nana's House, to Chef Izin's infused olive oils, there is no shortage of delicious homemade wares and foods. You could eat there all day and still not have tried everything.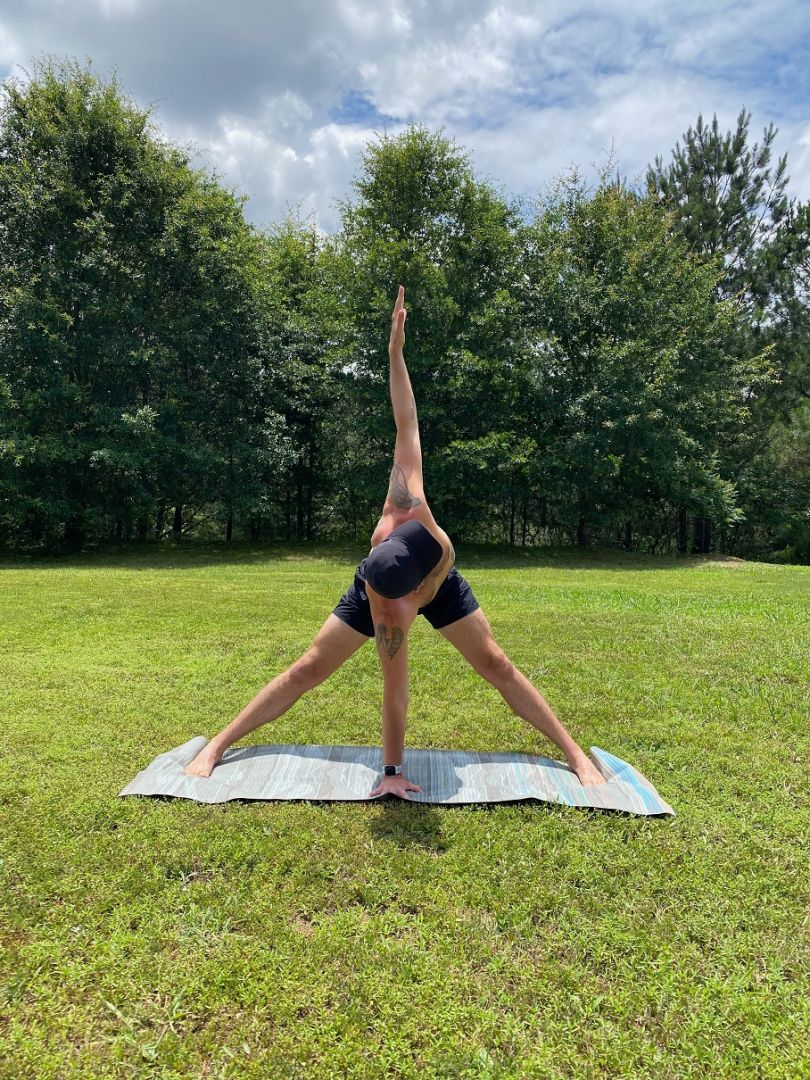 Who else deserves some credit and recognition?
I wouldn't be the person that I am today without literally everybody I've met and the decisions I've made throughout my lifetime. But if I had to narrow it down, where I am in my journey is attributed to my best friends, Riley, Terry, and Amber, and my boss/friend/mentor/teacher, Lauren Reese. There are several others who constantly inspire me to be my best self and do even better, but these are the most influential people I've had close to me recently.
Riley, Terry, and Amber are my best friends and my chosen family. All three own their own small businesses and through them, I've learned so much about what it takes to run a small business and to see the value in myself and the work that I do.
Lauren has seen value and potential in me since the day she met me. She constantly pushes me to do better, work harder, and aim higher…but she also sees the value in slowing down. Through Lauren, I've learned what it truly means to find balance between work, life, and family/friends.
Instagram: joeboat87
Image Credits
Image Credits: Amber Johnson, Cambri Driskell, Shannon Krogman
Nominate Someone:
 ShoutoutAtlanta is built on recommendations and shoutouts from the community; it's how we uncover hidden gems, so if you or someone you know deserves recognition please let us know 
here.