Meet Emilio Cole Harrington | Singer-Songwriter, Producer & Multi-Instrumentalist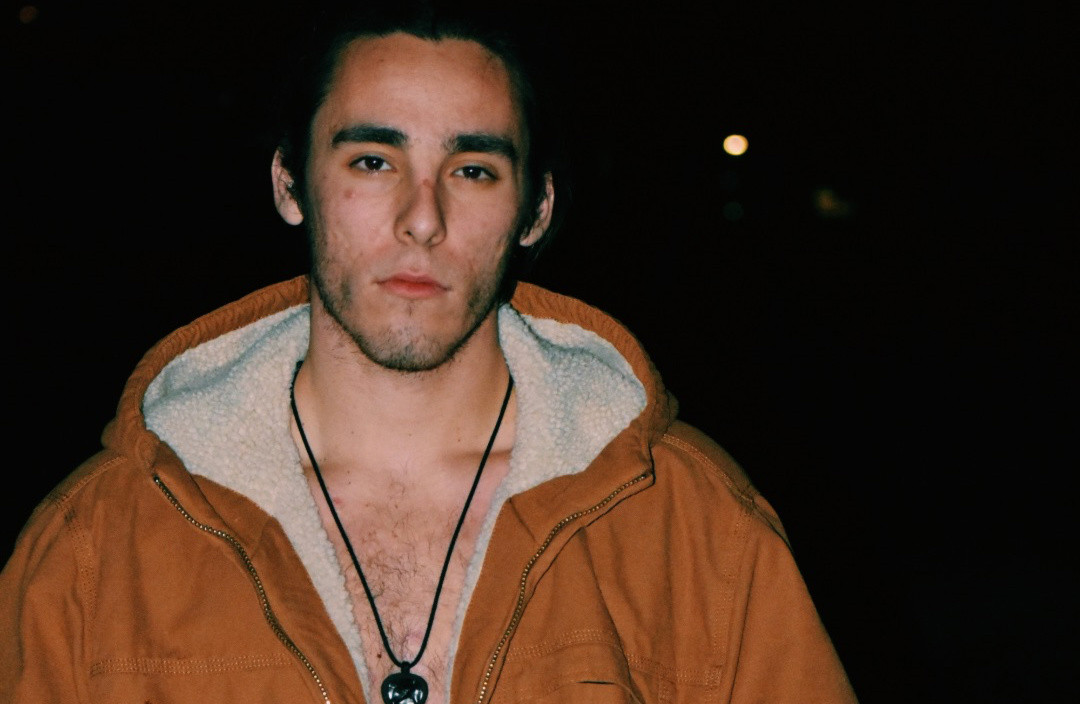 We had the good fortune of connecting with Emilio Cole Harrington and we've shared our conversation below.
Hi Emilio Cole, what led you to pursuing a creative path professionally?
Growing up, you always hear "make sure you do what you love for a living, never settle for less!" so growing up, once I discovered that music was my passion, that quote had always stuck with me. Music is not only my passion but also a therapeutic outage for myself, so why not pursue something you love? Big risk, big rewards, 10% skill, 90% luck.
Alright, so let's move onto what keeps you busy professionally?
My sound is definitely acoustic pop and I am constantly compared to Hozier, Ed Sheeran, and Shawn Mendes which are all compliments! I drive to be as different as I could possibly be but also having a familiar sound, which is important to me. I always say that my music is best to listen to on a Friday night when all of your friends are out clubbing (not now of course, wear a mask!) and you decided to stay in, wear your PJ's, and reflect on life or just to relax with some good background music! I love to tell stories in my music, whether it's my personal stories or ones made up that people are able to relate to. I am a firm believer that if you are able to relate to lyrics or a whole song, you can understand the artists background a lot more and connect to their music personally, which is important to finding new artists, joining their fanbase, and sticking around for a while! I am proud of some of the little accomplishments I have been able to achieve, one being that my producer, JaySee and I played at the Whiskey a Go Go, one of Hollywoods biggest stages for artists to start out on. I felt very achieved that night and had one of the most magnificent crowds in the building which gave me the confidence to push forward with my career. Unfortunately, 2 weeks after my performance, Covid 19 restrictions hit and put a major halt not only mine, but every single artists work flow. A couple of accomplishments I am also proud of is being able to work with popular artist within my county or town, having people come to me for any questions or concerns on starting out with recording, productions, etc., and being looked at as an actual "artist" instead of just another someone trying to make music. Making connection and meeting people that I have has been a major accomplishment as well. I have met some of the coolest people through open mics, concerts, or just word of mouth from another artist or friend! I wouldn't quite say I am where I want to be on the "professional" aspect but in terms of actually recording, releasing music, and fan growth, I would most certainly have to say that consistency has gotten me to where I am at! Working every single day from the ago of 11 until now, finding ways to better myself artistically, studying music instead of homework, and just practicing my craft until I knew it was sounding original! One thing I found beneficial for connection and fan growth specifically was just getting out there and doing it without any hesitation! I would go to a weekly open mic in Downtown Riverside and just practice. Some nights I would have the best performance of my life and only have 2 people who came to watch and other nights I would have the worst performance of the night and have 20+ people there watching. It all came with time and practice where I was able to work on things that I knew would benefit me, as a performer in the long run. It was not easy what so ever. Some days you just want to give up because you aren't "good enough" in your eyes. You just really have to have a tough mindset to overcome such beliefs and really prove yourself wrong. You are your worst enemy and if you are able to beat that, you can honestly do whatever you put your mind to! Once you learn that, its over for everyone else. Some very important lessons that I am excited to share with others is simply these: 1) there are so many people in this world, at LEAST one person is going to be obsessed with your art so do it for yourself and if not yourself, do it for them. 2) It all comes with time. Trials and errors, yes and no's, off and on days, so don't be too quick to give up. Just understand that you aren't going to be the next big thing overnight (unless your Lil Nas X) and you aren't guaranteed a single thing, so don't act like you are. It all comes with time and effort. 3) You get as much as you give. All the time you put in will pay out. Maybe not the next day, month, or even the next year but you will see that the 10 years you are having fun and are living happily will make up for the 10 years you worked hard and effortlessly for. Yin and Yang baby, Yin and Yang. 4) Be unapologetically yourself. Don't change for anything or anyone. People will find you and love you for who you are. Aside from the art, they want to love you for your personality. 5) And lastly, do not ever be afraid to ask for help. If you don't understand something that someone in the same room as you does, PLEASE do not hesitate to ask how they got there, what they did to understand or what practice they did to get to where they are. If I had never asked my producer tips and tricks on production, I can guarantee I'd be moving at a much slower pace than we are now. Don't let your ego get in the way of your much needed help. All I want for my brand and myself is to let people know I worked so hard on where I am now and where I am heading. I am only 15% of the way there in my mind and I have so much learning to go through. So many opportunities ahead of me, plenty of no's and fails to go through. I want people to know me for how happy and grateful I am to be the person I am today and that I would not trade a single shoe with another human being. Everything happens for a reason, good or bad.
Any places to eat or things to do that you can share with our readers? If they have a friend visiting town, what are some spots they could take them to?
Living in SoCal, I am blessed to have so many areas and places to go see and visit. First spot we are hitting is Santa Monica/Venice. I breathe California air (probably not the best for my lungs) and if any location explains who I am, it is most definitely Venice Beach. We're walking the pier, riding the roller coaster, going down the board walk, sitting on the sand and watching a beautiful day fall behind the Malibu mountains off in the distance. Next day comes around, we're in the county of Riverside, I'm dragging you along to Downtown Riverside to go get a cup of coffee at Back to the Grind Coffee House. We walk down the little shopping area, look at everything in the antique shop and then boom. I tell you we're hitting Victoria Gardens, located in Rancho Cucamonga. Rancho Cucamonga is another hometown of mine. Being raised in Rancho from 2006-2011, I still find a piece of myself calling it home. Victoria Gardens is my all time favorite place to go shopping and to just hangout because of the original restaurants and shops they have to offer! POV: Next day comes around. You open your eyes to me breathing 7 inches away from your face. I ask what you want to do today, and before you are able to answer, I spontaneously suggest a hike! "Boom. Mount Baldy, lets go!" Mount Baldy has always been a mountain that I've always loved visiting. Though I don't find myself going often, I find myself thinking of it quite frequently and wanting to shoot a visit! They have some cool places to eat, views to enjoy, and trails to go discover! Finally, we took a 2 day break to work on music and relax. We have 2 days to enjoy ourselves as humans before we must go back to normal living. I jump out from a helicopter that is landing in my yard, I tell you I just blew all of my savings on it, now hop in. Maybe about and hour or 2 later, we find ourselves hovering over a large body of water. You ask me "where are we bro? what the heck!" and I tell you "We are landing in Shaver Lake!" I find myself wanting to go to Shaver Lake at any possible point I'm given. I went for a family reunion once and it just stood out to me. The views, the camp ground, the nature is all so surreal. You realize California has so much to offer after seeing such a beautiful location.
Who else deserves some credit and recognition?
One artist I have to give a shoutout to is Ed Sheeran. Obviously he isn't my buddy or anything but without his music being thrown up on my YouTube back in 2011, I would not know where I would be by now. After listening to one of his live versions of "Small Bump", I did some deeper listening and found it fascinating how one person could sing, write, and play guitar all at the same time so well! So I decided to give it a try and haven't given up since! Another person I would love to credit is my producer and best friend, JaySee! Jay and I met at my high school talent show when I was performing and she was backing her sisters vocals with piano. After exchanging songs and information, we met the next week to start the production of my song, "Abby" and from then on, we clicked and have not stopped working! We are in a constant state of connection and I feel that she is one of my closest friends and mentors when it comes to music! We understand each other musically and personally and I KNOW for a fact I would not have been where I am today without her!
Instagram: https://www.instagram.com/emilio.cole/
Twitter: https://twitter.com/EmilioColeH
Facebook: https://www.facebook.com/EmilioCoole
Youtube: https://www.youtube.com/channel/UCKyvk-Ym0q2Szvjc4uM4Shg/featured?view_as=subscriber
Other: Soundcloud: https://soundcloud.com/user-495645866-314464874 Apple Music: https://music.apple.com/us/artist/emilio-cole/1437819469 Spotify: https://open.spotify.com/artist/6c36LkJ3zDs6itXZoAns4i?si=fEj1V0dXTM6uY2ALf4Lxkw TikTok: https://www.tiktok.com/@emiliocoleh?lang=en
Image Credits
Edgar Gonzalez (IG: @edgarfutura) Nick Esquivel: (IG: @nickativity // Twitter: @nickativity)
Nominate Someone:
ShoutoutAtlana is built on recommendations and shoutouts from the community; it's how we uncover hidden gems, so if you or someone you know deserves recognition please let us know
here.