Meet Elizabeth Parris: Owner/Operator: ZiL Catering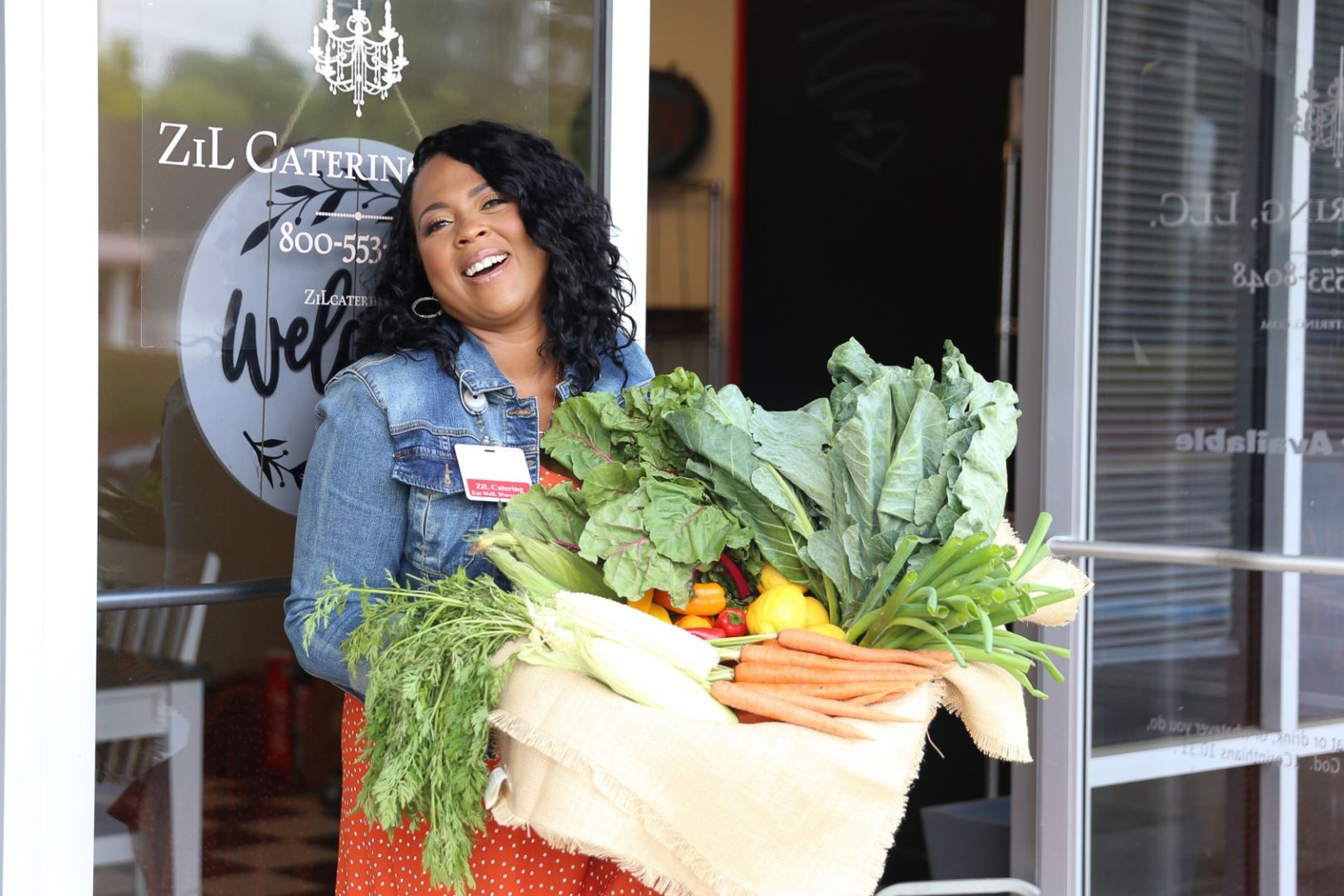 We had the good fortune of connecting with Elizabeth Parris and we've shared our conversation below.
Hi Elizabeth, have there been any changes in how you think about work-life balance?
There is something about us women. We are strong & smart. We are planners, doers & multi-task completers! We are kind & motivators of all. I am a wife , mother, grand-mother, multiple business owner (ZiL Catering, LLC & Tropical Smoothie Cafe' – Midtown Atlanta) and a Nurse. Being able to balance it all is something inherent in me. I was raised by strong women. My mom, aunts and grandmother are all very strong pillars of the family. I had no other choice but to echo this mentality. Having a work life balance is not an easy task, but as you adapt to adult-hood you seem to adjust. I start by setting realistic goals and choosing my battles of the moment. I have also learned to delegate & supervise, allowing for those around me to grow and learn. Having an amazing team that understands your goals also helps. A few moments in the early morning hours, while everyone is asleep is my time to find the real balance of my life. During these early mornings (5 am), I am able to pray, meditate & plan my day. I usually sit on my deck with a nice cup of tea. I sometimes watch the fog roll in or the sunrise. The air is fresh & crisp. Its a new day… a fresh start… a clean slate. Having this alone time to gain some balance is a habit that I don't ever want to loose. Over the years my thoughts of balance have changed, My prior thoughts would make me challenge myself into believing I am able to do everything alone. As I develop, I know my balance comes from my team. I would not be able to do anything without them.
Alright, so for those in our community who might not be familiar with your business, can you tell us more?
When doing business, one of best lessons I've learned over the years is to be personal. Getting to know people on a personal level allows for our guests to really connect with us. This connection increases the chances of repeat customers and increased referrals. We want them to be clients that will return for services for years to come. Our goal is to truly understand their needs for each event. In the end, we learn each other and grow together. At ZiL Catering, we specialize in personalized menus. No two menus are alike. Being able to personalize each menu allows our clients to have full control of what is served, the service style rendered and address any budget concerns. This also allows us to focus on their dietary needs. We prepare our items from scratch using fresh items from local farms and vendors. Our most popular events are for those who are needing food for catered weddings, corporate lunches/dinners, movie sets, private dinner parties and other events. We can be found on The Wedding Wire, The Knott and on The Gwinnett Chamber of Commerce websites. Reviews of our services are there also. Our past challenges included finding a proper commercial kitchen to prepare items for events. We've acquired our own brick and mortar a few years ago: ZiL Catering 138 West Athens Street, Winder, Ga 30680 (15 minutes from Chateau Elan Winery, Braselton, Ga). It's in the perfect location, with easy access to highways for us to travel to and from events.
Any great local spots you'd like to shoutout?
There are so many wonderful places to visit in Georgia. For a week long trip, I would get an Airbnb and hire ZiL Catering to prepare daily brunches and picnic baskets for the entire family. Allowing for you to rest peacefully before each full day of adventure in Georgia. Let's start on the North side of Georgia by renting a boat and visiting Lake Lanier and The Buford Dam; not forgetting to pack the lunches that was set up by ZiL Catering in the car. Let's spend the next day shopping at the Largest Mall in Georgia (Mall of GA, Buford) again, your brunch for that day (provided by ZiL Catering) will keep you full and focused on shopping. Your evening meal can be at the mall with several selections of restaurants to choose from. Close the night with a move at the same location. Your next day can include a trip to the city. Let's go to Ponce City Market rent bikes and bike ride on the Belt-Line, but first let's stop at Tropical Smoothie Cafe' – Spring Street location. They serve both smoothies, wraps and salad bowls. A lite and healthy meal that will keep you full for your ride. When you return to the Airbnb your personalized dinner will be ready for you. Thanks again to ZiL Catering. It's time for a restful day after that long bike ride around town. ZiL has made Cinnamon & Grand Mariner French Toast with warm maple syrup and dollops of maple pecan butter for everyone! Let's spend the afternoon at the vineyard: Chateau Ellan is not far! We can go to the Spa there too! Then swing to The Cotton Calf restaurant also in Braselton. Ok, just a few more days in this wonderful city! Let's go to some historical places. Get dressed while ZiL makes brunch again: Did you say Collard Green Quiche and Sweet Potato Biscuits?! ZiL is really spoiling us now. After brunch we will go to The Historic Ebeneezer Baptist Church, MLK Birth Home & The KIng Center. For dinner let's get Caribbean food from Negril Village – Atlanta or some BBQ from Twin Smokers. Or let's get a little fancier and go to Two Urban Licks maybe there will be some live music. Did you say the kids need something to do too? Ok let's take them to an amusement park: Six Flags over Ga, The Water Park at Lake Lanier, The Atlanta Zoo and Aquarium are great choices. We can even take them for a hike at Cherokee Bluff or Helen Georgia. I heard Angus Burgers with Maple Pepper Bacon is on the menu with ZiL today 🙂 Thanks for visiting Georgia! We can't wait for you to come back!
Shoutout is all about shouting out others who you feel deserve additional recognition and exposure. Who would you like to shoutout?
My circle is small & powerful and I love it this way. I can count on them for anything. My biggest supporters are my family. My husband: Addison; Children: Shakema & Brian; Mom: Earline; Multiple siblings & in-laws. I absolutely don't want to forget my teams at the businesses: our managers and leaders and staff.
Makeup artist: @hairandmakeupbyRosa Photographers: @SylviaLeePhotography &  @Quan_isia
Chef Jacket designer: @Cre8tive_Destruction
Styled by: Shakema Lee @kemabaybee
Website: www.ZiLcatering.com
Instagram: www.instagram.com/ZiL.catering
Facebook: www.facebook.com/ZiLCatering
Other: Email: Elizabeth@ZiLcatering.com Phone number: 800-553-8048
Image Credits
www.sylvialeephotography.com