Meet Danielle Thompson | CEO of Destined By DPT ( Bling & Craft Creator) & Talent Acquisition & Diversity Specialist
We had the good fortune of connecting with Danielle Thompson and we've shared our conversation below.
Hi Danielle, can you share the most important lesson you've learned over the course of your career?
The most important business lesson I've learned; is to stop procrastinating and just start! I've wasted so much money, time and energy trying to perfect an idea, that it never leaves the planning state because of my fear of it not being perfect. Wanting perfection so badly can cripple you from believing in yourself and achieving your goals. The reason perfection is not attainable in any stage of business, is because nothing or no one is perfect. I can attest personally that being obsessed with perfection, prevented me for years from starting my own Brand. Wanting perfection so badly hindered my ability at times to believe in myself. Trust me, if you don't believe in yourself, how do you expect your customers to believe in your product or service.
We cannot predict the future of the market, but you can believe and yourself and just start. That idea you've been holding onto, "JUST START"! That certification or degree you've been waiting for the perfect time to get, "JUST START"! That business you want to start, but don't know where to start, "JUST START"!
Remember, "for nothing will be impossible with God", Luke 1:37.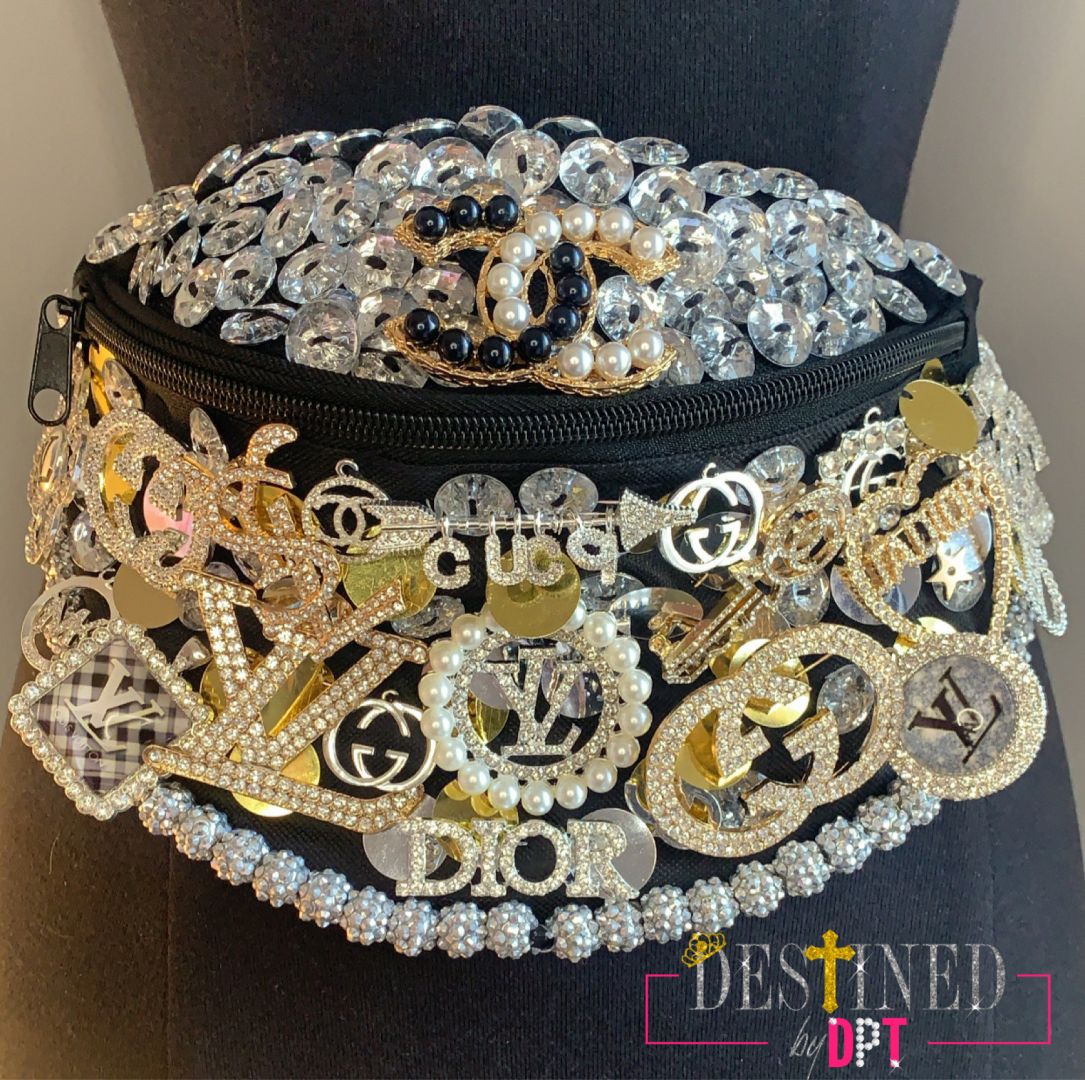 Can you open up a bit about your work and career? We're big fans and we'd love for our community to learn more about your work.
I'm currently working in the best of two worlds. By day, I'm a Talent Scout for a digital marketing company based out of California. I greatly enjoy the journey of bringing people into jobs that feed their creative minds, while provide amazing compensation packages, with a culture that's Top Tier. I've been in the Human Resources field for over 9 years. My passion is people, I've been an outgoing people person since birth. My mom use to say she had to watch me closey, because I would talk to strangers no matter where we were as a young girl.
Several years ago, I had an opportunity that I didn't even see coming. I've always struggled with embracing my Voluptuous shape, but being as Extra as I am, I had no other option but to show out. But showing out comes with lots of frustrations at times, like your size not being available in an outfit you love or feeling like you need to find clothes to cover parts of your body that you dislike. Feeling limited because of my size, pushed me to be more creative with my wardrobe choices. However, sometimes you just realize that no matter what you look like, no matter your circumstances and no matter what limitations you may face, YOU ARE STILL DESTINED TO DO GREAT THINGS!
Shortly after having a very difficult fibroid surgery in January 2019, I had to model some items from the Kurvy Kollection section at Beezfly Closet Boutique, where I'm her Kurvy brand ambassador. Feeling very reluctant about modeling due to all the swelling I experienced, I had to get creative and come up with an idea to cover my big belly and that's when the 'Blinged Brooch Fanny Pack" got birthed. The Blinged Brooch Fanny Pack is what birthed what was already a passion for myself, but became a passion that I could turn into my own brand, entitled Destined by DPT in 2020 during the pandemic.
Destined By DPT is a brand centered around being Extra in everything you do! My brand is mostly catered to women of all ages and sizes. My brand represents the woman that has struggles, but that choses to push through even when everything is stacked against her. Destined By DPT represents being confident in the skin you're in, even on your bad days.
Destined By DPT offers an extensive product list. I've listed some of my favorites below. But you can find a complete list of product offerings on my website at www.destinedbydpt.com.
Blinged Brooch Fanny Pack
Bling Rich Girl Crocs
Bling Graphic Tees
Variety of Special Engagement Bling Masks
You Cute for a Big Girl, Nah I'm Cute PERIOD, Tee
I AM A FEMALE Entrepreneur Tee
Fedoras
Bling Graduation Caps
DPT Pixie Wigs
I've encountered lots of challenges along the way. The balancing act of Corporate America and owning your own business is stressful at times. So when things seem to get overwhelming for me, I take a break. Taking time off of Corporate and brand for a day or two to get things into perspective is key for me. I have to allow myself grace & patience like I give others. Sometimes putting yourself first, not your job, not your customer, BUT YOURSELF makes all the difference to getting back on track. But the most IMPORTANT of them all is a relationship with GOD. Having him to lean on and having him carry your burdens makes all the difference. I'm not saying he works instantly, but the more you trust GOD, the easier it is to overcome the challenges you will face.
God, prepared me early on in my life that having faith & trusting him would be absolutely necessary for my daily walk with him. Being an 18-year Cancer survivor, you realize that if God brings you to it, he'll bring you through it, no matter what the Doctors or test results say. If you trust GOD with your entire heart, he will not fail you.
So even during a Worldwide Pandemic, where everything around us seemed to be failing, God allowed my passion for people, fashion & bling to turn into what I call Destined By DPT.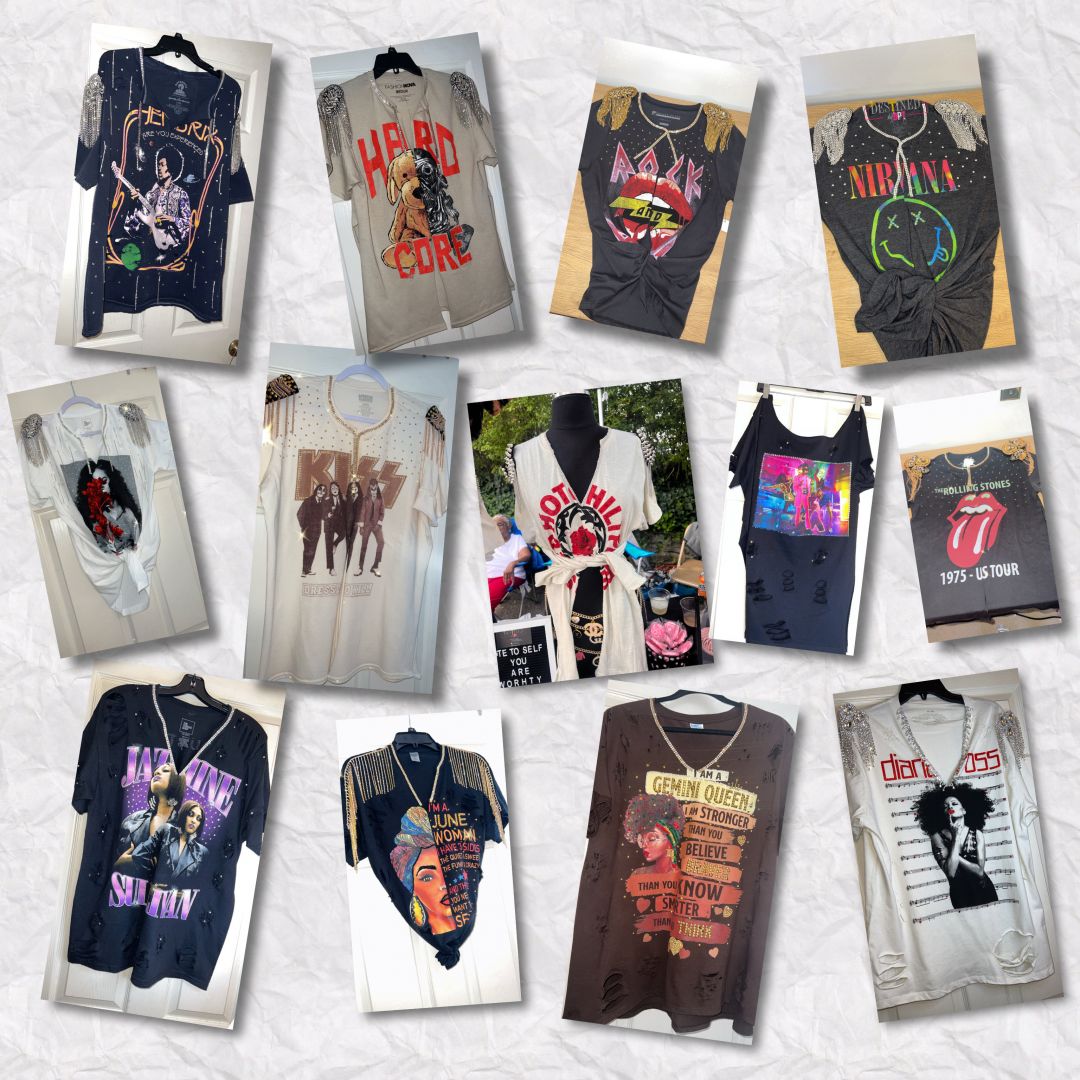 Any places to eat or things to do that you can share with our readers? If they have a friend visiting town, what are some spots they could take them to?
Bestie, I'm super excited that you're coming to Cincy this upcoming week. I have so much planned for us to do.
We will visit some of Cincinnati's staples in entertainment, music, food and more.
Featuring lots of Black Owned establishments.
I'm going to call it "The DPT Experience" so be ready for some non-stop fun, history and more!!!!
Monday- Suburbs Experience- Lots of our time will be spent in the heart of Cincy, so I think this will be good to start our first day in the Burbs, experiencing food, comedy and some physical fun.
Stop 1- Sleepy Bee Cafe- Breakfast
Stop 2- Jungle Jim's International Market- Taste Testing, Wine Tastings & light grocery shopping. This International market has a small amusement park and has foods from all over the world. They also sell stones, wellness jewerly, incents and more.
Stop 3- I-Fly- Indoor Skydiving- this will be both fun and hilarious at the same time.
Stop 4- Sandbox VR- Sandbox is a futuristic, fully immersive VR experience, where the fun and laughs will continue.
Stop 5- Cooper's Hawk Winery and Restaurant- Lunch & more Wine
Stop 6- Light shopping in Liberty an outdoor shopping experience.
Stop 7- Top Golf-
Stop 7- Funny Bone Comedy Club- Drinks & Laughs
Tuesday- Sightseeing & a Variety Dinning Experience, including Local Black Owned Food Trucks & Restaurants and Bars
Stop 1- Black Coffee- Coffee and small bites,
Specialty Coffee Shop inspired by HipHop and Community. Cincinnati's Number 1 Coffee Shop For Culture
Stop 2-7- Half Day Street Car Food Tour of Downtown Cincinnati
Stop 8- Chef Nem- Famous Salmon Fries
Stop 9- No Pork on My Fork
Stop 10- Catch Me If You Can
Stop 11- Swartz- Chicken & Waffles
Stop 12- Noir- Upscale Burgers
Stop 13- Bugattis- Known for their famous Turkey Legs
Stop 14- Mangos-All the best of a tropical getaway without the expense. Enjoy frozen drinks, seafood, music and more!
Wednesday- A full Day of pampering and rejuvenation.
Stop 1- Toast & Berry- Breakfast & Mimosas
Stop 2- Woodhouse Day Spa- Full Body Massage & Facial
Stop 3- Opal Beauty Bar (Black Owned) – Mani & Pedi
Stop 4- Montgomery Inn- Lunch – Best known for its specialty, loin back ribs, and the barbecue sauce used in preparation and serving
Stop 5- The Float Loft- Floating is one of the best methods for achieving deep mental relaxation and total physical relief.
Stop 6- The Lash Experience (Black Owned)- Lashes & Brows
Stop 7- Cincinnati Dinner Train- This 3-hour 1940s-style train excursion in vintage cars includes a 4-course dinner & a cash bar.
Stop 8- Incline Public House for drinks- Located in the Incline District, in which development ranges from the 1880s through today, features Italianate row houses, Shingle and Queen Anne Victorians, Colonials, and many varieties of Arts and Crafts four squares and bungalows.
Thursday- The Banks Experience
Stop 1- Sugar & Spice Diner- Black owned serving Cincinnati since 1941. Original Wispy Thin Pancakes, Huge Fluffy Omelettes, Signature Sandwiches
Stop 2- Cincinnati Museum Center- Underground Railroad- Through permanent and traveling exhibits, the National Underground Railroad Freedom Center shares the stories of freedom's heroes, from the era of the Underground Railroad to contemporary times, challenging and inspiring us all.
Stop 3- National Underground Railroad- Through permanent and traveling exhibits, the National Underground Railroad Freedom Center shares the stories of freedom's heroes, from the era of the Underground Railroad to contemporary times, challenging and inspiring us all.
Stop 4- Condado- For lunch Tacos & Margaritas
Stop 5- Frost Factory- Originated from their love of frozen cocktails with a unique, exciting experience.
Stop 6- OTR Escape- Real life adventures where we have an hour to break out of a room by cracking codes, solving riddles, piecing together puzzles and finding clues.
Stop 7-Reds baseball Game
Stop 8- Ruth Chris Dinner
Stop 9- Fishbowl- Drinks- It's an energetic tropical bar and party spot with a fun selection of craft beer, creative drinks, shareable fishbowls along with small bites.
Stop 10- Salsa on Fountain Square- A city square in the heart of downtown Cincinnati. Founded in 1871, it was renovated in 1971 and 2005 and currently features many shops, restaurants, hotels, and offices
Friday- Let's Have some Downtown Fun and Bar hop
Stop 1- E + O Kitchen- Breakfast , Tropical-themed joint offering Asian eats with a Latin spin plus specialty cocktails & spirits.
Stop 2- Pedalwagoon Drinking Tour- Stops along the way.
Stop 3- Cinema OTR, A bar and lounge dedicated to 90's R&B, Hip-Hop & Classic Black Films
Stop 4- Treehouse, Outdoor bar located in the heart of OTR. Local brews, frozen drinks and custom made swings!
Stop 5- Somerset, A garden offering fun infused shots, wine & creative cocktails.
Stop 6- Nostalgia Wine & Jazz Lounge, an intimate lounge located in the heart of OTR inspired by Cincinnati's rich musical culture and gathering places of the past such as the West End's Cotton Club.
Stop 7- Soul Secrets- Soul Food Restaurant
Stop 8- Hard Rock Casino
Stop 9- Playhouse in the Park- AUGUST WILSON'S SEVEN GUITARS play With live blues and lyrical dialogue, August Wilson weaves a poetic and poignant composition about the Black American experience.
Stop 10- The Eagle- Lite Dinner and Drinks- Convivial eatery & beer hall dishing up Southern classics such as fried chicken & spoonbread.
Saturday-
Stop 1- 6 In The Morning (Black Owned)- Breakfast
Stop 2- Stop – Krohn Conservatory, It's basically a large-scale botanical garden, and it's filled with everything from bonsai collections to man-made waterfalls surrounded by goldfish ponds.
Stop 3- Eden Park, a walk in nature with beautiful views
Stop 4- Eli's BBQ- Lunch
Stop 5- Candle Lab- This one of a kind experience allows you to create the perfect candle fragrance from over 100 premium fragrance oils.
Stop 6- Kings Island Amusement Park & Fireworks
Stop 7- B&B Riverboats- Dinner, Drinks as we cruise the down the Ohio River
Sunday-
Stop 1- Church (New Prospect Baptist Church)
Stop 2- Brunch Louvino in Over The Rhine, Downtown
Stop 3- Cincinnati Arts Museum- To view the exhibit Black & Brown Faces
Stop 4- Cincinnati Zoo
Stop 5- Sunday Night Football @ the Bengals Game
Stop 6- Nolia – Dinner & Drinks, Serving you classic southern flavors, as well as imaginative and unconventional twists to familiar staples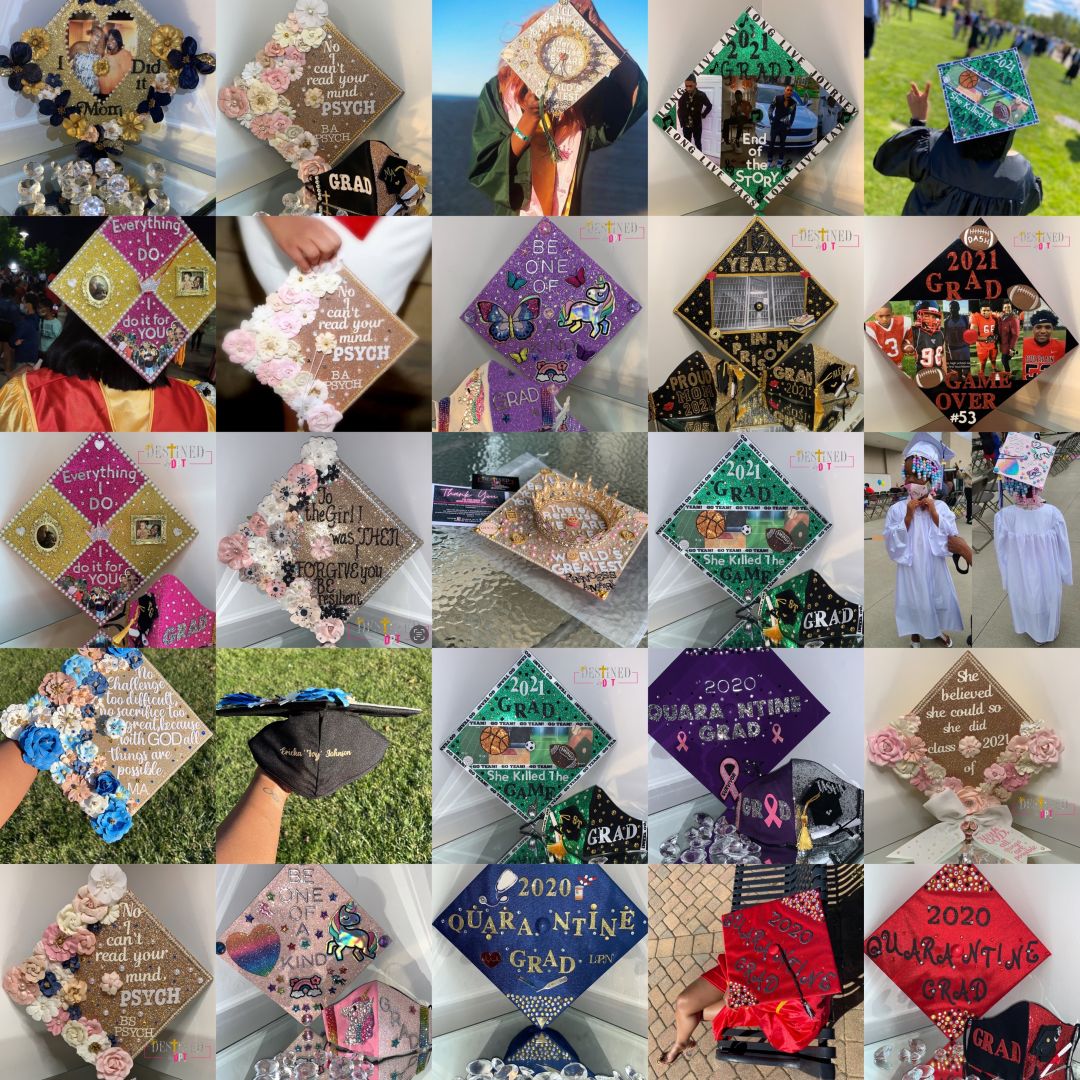 Shoutout is all about shouting out others who you feel deserve additional recognition and exposure. Who would you like to shoutout?
I love this idea of shouting out those who have assisted me along the way! I can attest that my success was not done on my own, but with the assistance of a supportive family and friends. My first shoutout would go to my Mentor / Friend Brandie Cannon who is the owner of Beezfly Closet a Fashion Boutique offering sizes S-3X located in Cincinnati, Ohio. We first became acquainted 15 years ago, when my mother and I spotted her boutique on the way to the mall. I wasn't expecting for her to have an entire section catered to Plus Size women, but let's just say I spent a couple hundred dollars with her that day and did not even have to go to the mall anymore. That's where our friendship began. After shopping with her for approximately two months she asked me to be her brand ambassador for her Kurvy Kollection and the rest was history.
Working so closely with her, she always encouraged me to figure out something I loved to do that I could make money off of and start my own business. That conversation came up all the time with her, sometimes would even get annoying. But it was as if she was seeing something in me that I didn't even see in myself. She believed I had something more to offer than just working a 9-5. I pushed the idea off for years, until one day she asked me to host an event she was having. I took the opportunity and have been booked and busy ever since. I've had the opportunity to host Sip & Shops, Women's empowerments and Mother Day luncheons. But she didn't stop there, she pushed me to start Destined By DPT. She walked me through the process of filing for my LLC, filing my business taxes, creating my website and more. She has truly been one of the main reasons I started. Her believing, pushing and providing resources to me has been instrumental in Brand.
Secondly, would be my mother. Being a start up I have not had the luxury of hiring employees, but when I say my mom stepped in day one to provide any and everything I needed to be successful. What I learned about my mom while building my brand is her love to create and sew as well. My mom's top priority was raising her children at all costs. She wasn't the mother that got with her friends a lot, she was the mother that was there for any and everything me and my brother had going on. Which also meant some of the things she once loved had to take a backseat to her new life as a mom. However, in starting my brand I learned that my mom had a love for sewing and crafting as young girl. She had a sewing machine in her teen years and loved sewing. This made our already tight bond, even tighter. We shared a love for crafting and worked so well together. We would spend hours together, one sewing, one cutting, one crafting, etc. My mother developed a new JOY that I hadn't had the opportunity to witness before.
Many order deadline would not have been met without, the countless hours of her volunteering her time and efforts. Forever grateful for a new bon I have the opportunity to share with my mom, Heidi A. Thompson.
Just like many businesses that start, there's no start up money or lots of investors, investing in your brand. For me, I started by investing my own funds into my brand. However, I've been blessed repeatedly by my baby brother Blake E. Thompson who has made significant contributions to my brand. I remember when I went to open my first business account he wrote me a check to deposit in there, he also gifted me a state of the art heat press as he knew that was something I had been wanting for some time. Having your family not just believe in you, but also support you with their time and money encourages me on a daily to keep going. That I'm not just doing this for myself, but also for my family.
Last, but ALWAYS first GOD! Without God nothing I've done up until now would have been possible, With God on your side, the Sky isn't even a limit for what you can do or become. Keep going ya'll!!!!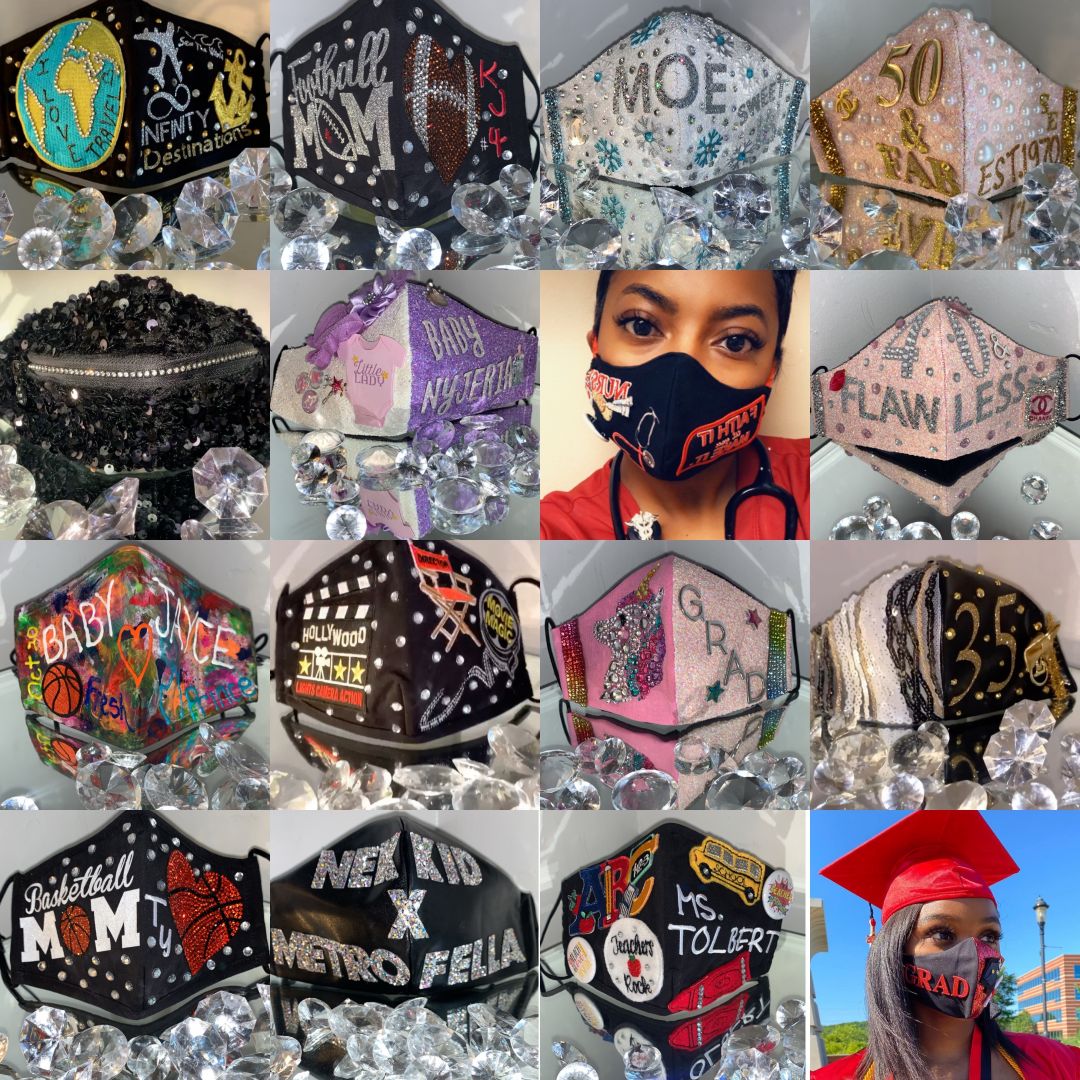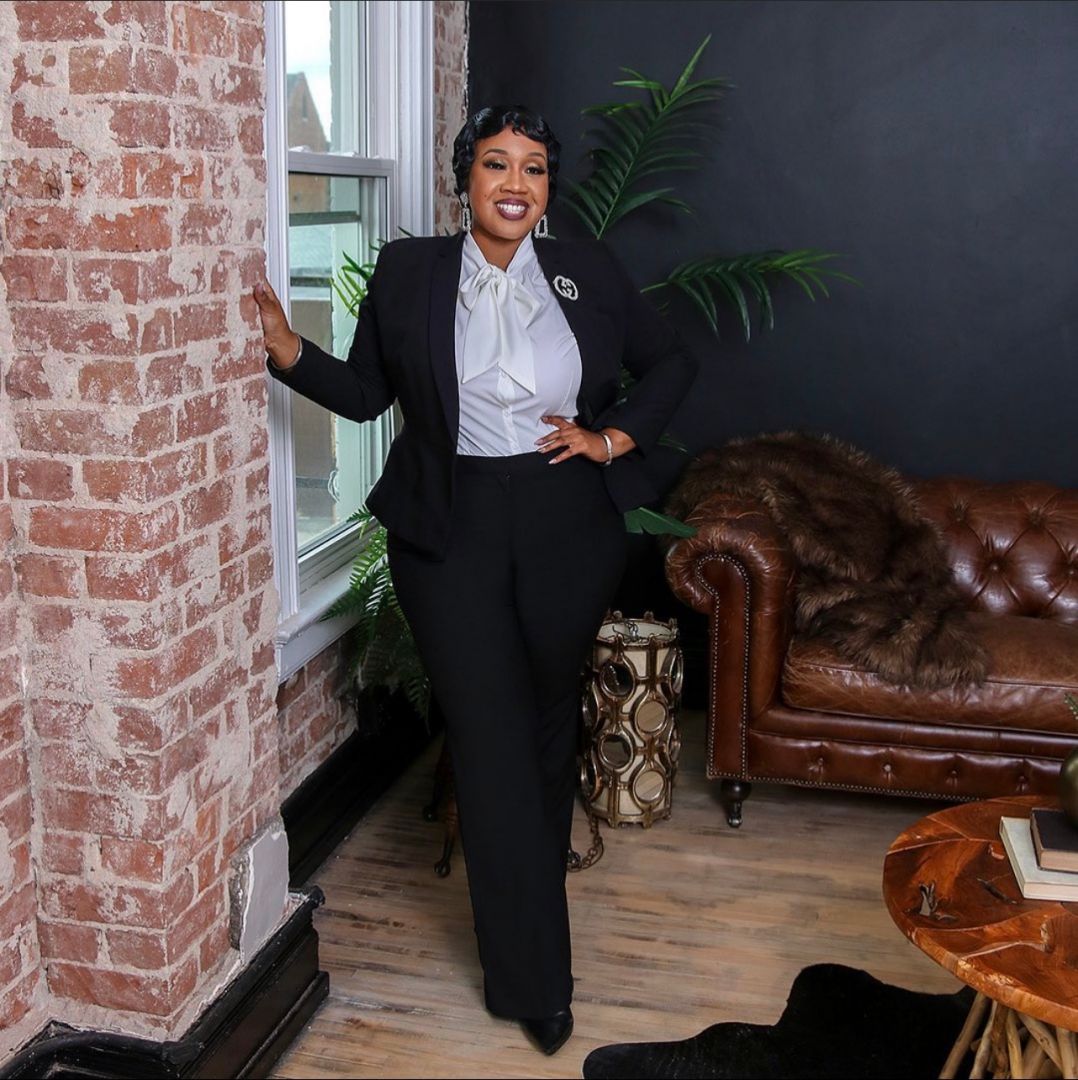 Website: www.destinedbydpt.com
Instagram: @danielle_destinedbydpt
Linkedin: linkedin.com/in/danielle-thompson-19199849
Facebook: Danielle DPT Thompson
Nominate Someone:
 ShoutoutAtlanta is built on recommendations and shoutouts from the community; it's how we uncover hidden gems, so if you or someone you know deserves recognition please let us know 
here.