Meet D.B. Marshall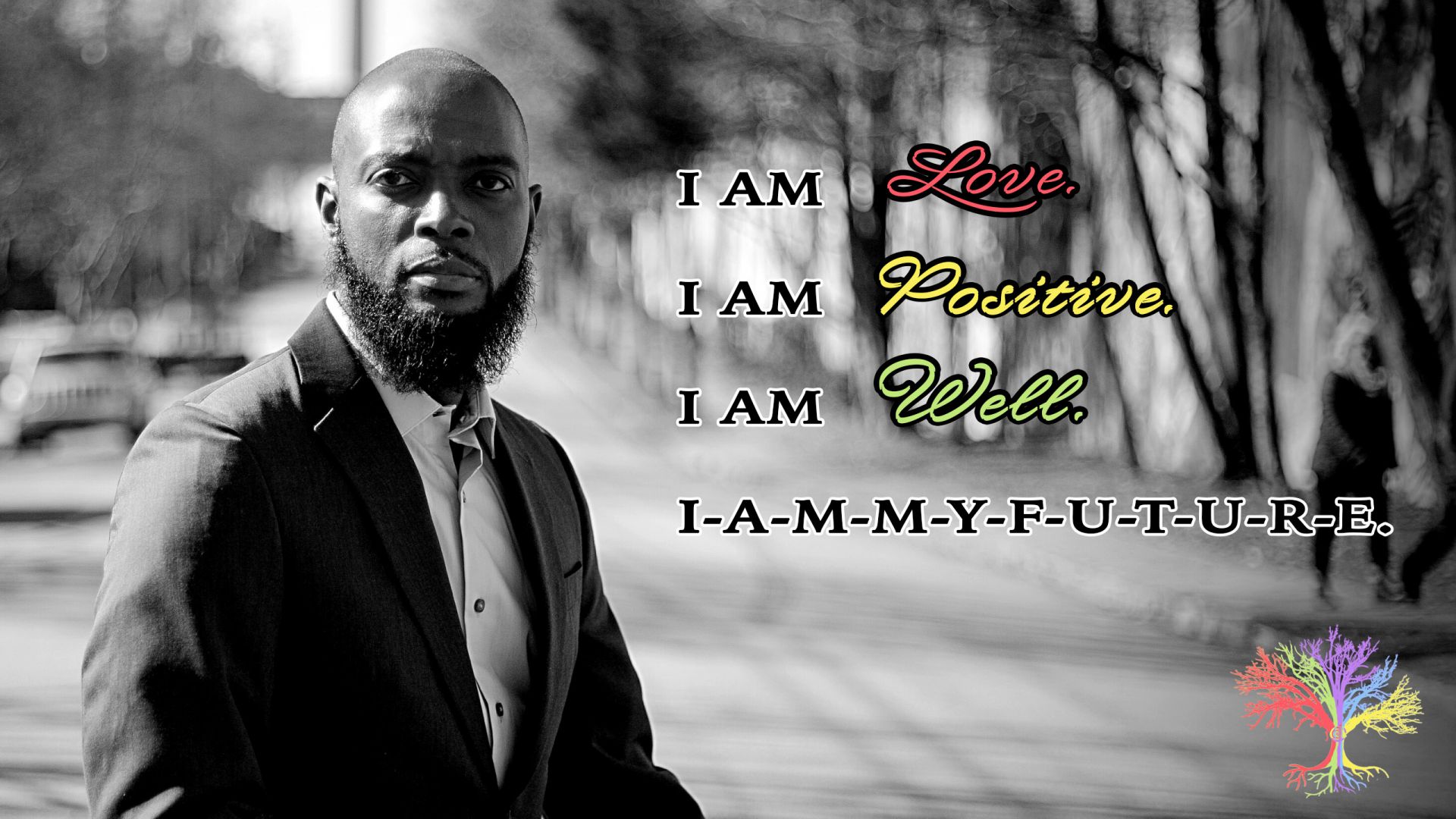 We had the good fortune of connecting with D.B. Marshall and we've shared our conversation below.
Hi D.B., do you have a favorite quote or affirmation?
"Love is a beautiful mess. It represents Everything I was, Everything I AM, and Everything I Desire. Each page turned tells a remarkable story that reopens the heart." by D.B. Marshall It means love and emotions travel upon a gray spectrum and often without a precise approach. The fact that love is not always evident; we hope our decisions will work in our favor. Most of the time, it does, but it isn't easy to see it looks different than we expected. During our time on earth, we must explore to understand our purpose and destiny. We will experience fun, laughter, and feel-good moments through our love journey, but we will also experience sadness, disappointments, and feel-bad moments. To understand and appreciate the good, we must understand the impacts or consequences of the not so good feelings. In other words, sometimes exploring who you are not only confirms or assures who you truly are, which are Life and Love. This year, the word that guides my steps is EXPANSION. My past, MY present, and MY future are all relevant to making incremental steps toward moving self-actualization, and as I enjoy my journey to wellness.
Can you give our readers an introduction to your business? Maybe you can share a bit about what you do and what sets you apart from others?
I, D.B Marshall, manages Love's Pursuit, a wellness organization. My business has its roots in my passion – the service of humanity. I founded this wellness brand to bring light to the darkness that was haunting people's dreams and ambitions. I have had a perception that people are generally aware of their desires and ambitions; moreover, they know about their talents at times. However, something keeps them from achieving what they dream about – the fear and trepidation. The lack of self-enhancement and self-improvement, in my view, is the most significant loophole in the struggle for a better life. I, too, have been a victim of this dilemma; however, I have learned the very best of ways how to deal with such a situation. I always pursued helping people through my experience and learning, even before the adversity surrounded me. It can be gauged from the fact that I selected Social Work as my career and currently pursuing a doctoral degree at Capella University. I turned water into wine, lemons into lemonade, and experiences into opportunities. The Love's Pursuit's brand is working wholeheartedly for the wellness and inspiration of all those entangled in, grappled with, and crippled by mental health issues and routine-life crises. My business adds to my motivation to help people, and the flame of my desire – to contribute to people's self-improvement – keeps burning. And this is something that I am proud of today. Nothing comes to you until you decide to approach it. The same is the case for my business organization. The journey was never easy. I started from absolutely nothing; I moved against the momentum as I was just a student and had nothing behind my back. Nevertheless, I did not fall by the wayside and decided to continue my struggle. During my studies, I founded this wellness brand with many dreams in my eyes. After I established Love's Pursuit, I needed to expand the scope of my organization. For this purpose, I collaborated and worked with different organizations such as AAKP Patient-Centered Outcomes Research Institute Dissemination Award. It proved to be a healthy experience and a breakthrough achievement for my organization. It opened the doors of association and assistance for Love's Pursuit. Further, I expanded my outreach wellness platform by joining the WERUradio.com team and spreading the words that were my organization's manifestos. It won the hearts of many, and the positive thoughts inspire them to the extent that they approached my organization. The quality of performance and wellness guide that Love's Pursuit supplied to the community's strained minds has received significant appreciation. It is growing every day, and I am confident that it will continue the pattern for the coming years. Love's Pursuit is not just an orthodox business organization, but it is a brand with a clear motive to serve people for their better good. I have not established it merely as a source of income. I had my aspirations, and I did not find any better way to accomplish my dreams. My whole journey circles around one basic concept: Never quit the struggle. Life has taught me that the art of improvement lies in the incessant effort that a person puts into achieving his/her endeavors. The steadfastness during times of adversity can elicit the untapped potential inside a person. Negativity has its effects, but your mind is in control; therefore, you can erase negativity and despair if you train your mind to remain optimistic against all odds. This drill served as a game-changer in my life and resulted in reaching impressive milestones I would never have imagined. Last but not least, the world is not entirely a bad place to live. Goodness and badness remain dormant unless we choose which way we want to incline ourselves. The most fundamental theme and purpose of my organization originate from this idea. I have put all my efforts to bring a positive change in people's thought process, which would lead them to ultimate goodness, which is the key to happiness and self-love. I hope to contribute as much as I can through my organization to attain much-needed goodness that our societies are deprived of even until this day.
Let's say your best friend was visiting the area and you wanted to show them the best time ever. Where would you take them? Give us a little itinerary – say it was a week long trip, where would you eat, drink, visit, hang out, etc.
If a long weekend is coming up and my friend visits my place, then I will certainly opt for a long tour. Indeed, we all want a vacation from a hectic routine to recuperate every once in a while. Now, I am imagining the upcoming scenario, and it fills me with excitement. My friend is a very lively fellow so it will be a delightful time. He is known among our friends for his hilarious jokes. First, we shall visit Stone Mountain Park. It is a very peaceful place. The view from its peak is fascinating, and there are many attractions in this park, such as hiking. That is why I have selected it as a starting point. The next day, if my friend agrees to do a summit sky ride, we can opt for that. It is another attraction of this park. We shall ride on a high-speed Swiss cable car more than 825 feet above the ground on the top of the mountain. Many people come to this park to ride and overlook the city. As the spring season is blooming, I will consider adding Atlanta Botanical Garden to the third day's visiting list. The blockbuster flower exhibitions and many other activities are held in various areas in the park. I have an annual membership so we can participate in all events. In the daytime, we can enjoy the flower exhibition, and after that, we can take our lunch at the snack bar, which is very popular among food lovers. We will then become spectators of the light exhibits, the world's largest choreographed curtain of lights. Yet, we could taste Atlanta's sweets secret for breakfast on another day if we had time. It is famous with the name of "Southern Sweets Bakery." One sweet is my favorite, named "buttermilk pancakes." So, we can order these cakes and some other sweets with coffee. The breakfast is delicious and gratifying. Then, we will venture to Piedmont Park to walk, jog, walk, or people watch. Afterward, we can attend some wellness events. Brunch at "Rising Son" has been arranged for the last day of the tour. It is an excellent restaurant specialized in tropical foods. People come when they surmise to get ready for the full days' worth of hard work.
Who else deserves some credit and recognition?
Anyone who has achieved his/her life goals should pay homage to those who have helped paved the way. Life is not easy and involves many challenging circumstances. This journey can have two types of effects on our state of mind. If a person is able to work out a solution, his ambition increases further. On the other hand, if a situation gets out of control, it has the opposite effect. It is sometimes very pronounced if one has done much hard work and invested the heart, blood, sweat, and tears to reach success. It is our family, relatives, friends, and other people who save us from losing ourselves. They are like a life jacket in the stormy sea of life. That is why my relationships are of prime importance. My family is the early source of inspiration for the goals I have pursued and continue to pursue. They boost my confidence and support me through thick and thin. My mother plays a vital role in my future endeavors. She is probably the sincerest person anyone will ever meet. Although deceased, my father always knew my potential and continued life's journey with tough skin. He represents strength and supports his children in understanding and achieving steps toward our goals. Sisters are the most generous well-wishers; I have two. I can open to them and genuinely share deep feelings and emote in a safe place. Overall, my family members are dedicated human beings, but we have experienced life just like many others, which also brought countless hardships. Life tests us all through our family, and though we may feel powerless at times, our love and support of each other taught us patience and gratitude during the storms. Family is not only a dynamic we are born into—birth family. It is also a dynamic in which we create—hand-picked and chosen. Over the past five years of my life, God and the universe gifted me individuals who would change the trajectory of my life and administer topical ointment cream on external, superficial wounds and various types of antibiotics to address internal ones, such as struggles, disappointments, and chaos. These adversities showed me how to reclaim and live life through times of intense hardship. Moreover, it inspired me to help families across the world as I can relate, understand, and be empathetic. My family, both birth and chosen, too, ensures the walk or run along the path is destined for future success. With humility, I say thank you to my mother and father; my sisters, Chantell and Martella; and chosen family Gentri Harper, David Blackbird Clark, Walter Harris, Deshaun Safford, George Daigle, and Jana Fleming. Lastly, those who continue to inspire my journey to wellness Brian King Joseph, Jaxon Willard, Darci Lynne, Kodi Lee, and Brandon Leake. I LOVE and ADMIRE YOU!
Website: www.loves-pursuit.com
Instagram: lovespursuitatl
Twitter: lovespursuitatl
Facebook: lovespursuitatl
Nominate Someone:
ShoutoutAtlanta is built on recommendations and shoutouts from the community; it's how we uncover hidden gems, so if you or someone you know deserves recognition please let us know
here.