How to think through whether you should start a business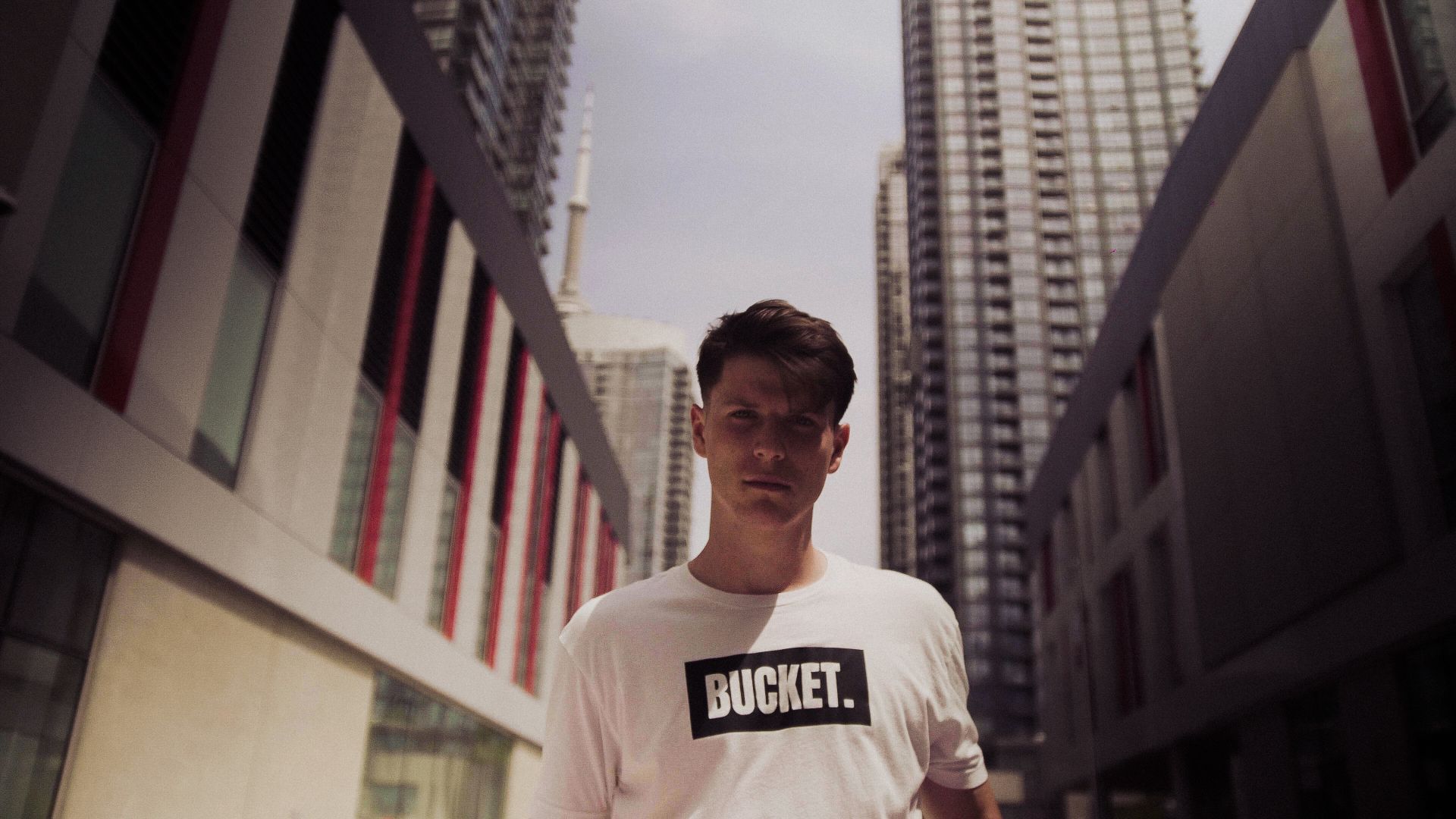 Readers often email us asking us for advice about new businesses they are thinking about starting and we often find that many of them don't have a framework for thinking about a more fundamental question: why should or shouldn't you start a business?
Below, you'll find how successful entrepreneurs from across the city thought about this very question when they were considering whether to start their businesses.
Sancy Byrd | Entrepreneur
I was so scared I thought about all the bad things that could happen in the process. I thought that everything I did was a bad idea. I was so afraid to put my funds into my business, the next morning I woke up and said you know what I'm going to bet on me and threw fear out of the window an began to jump in making sure I take my time and cherish every step of the process of me getting ready to give life to my vision. First I was like I can't do this its to much I have cried many days and nights thinking what did I get myself into. No matter what I continue to push myself like never before, I went days with no sleep and when I notice how much work I put in I looked up one day and noticed. Read more>>
Cherlyn Hayes | Founder & CEO
I am the Founder & CEO of Beauty Beyond the Crown ™ a natural, plant-based, and clean hair care & beauty brand. My thought process behind starting a business was my own personal struggle with various forms of alopecia (hair loss) and Hashimoto's condition for over ten years. I started noticing my hair thinning in 2008 and shortly after began to document my hair journey by taking photos of my scalp and hair and keeping a record of medications. I was properly diagnosed in 2017 with Central Centrifugal Cicatricial Alopecia and Androgenetic/Androgenic Alopecia. Living with alopecia triggered my passion in solving the riddle to my own hair and scalp problem and wanting to help others in similar situations. Being an advocate for my own health and finding natural remedies and medical treatments to combat hair loss put me on a path for my purpose. Read more>>
Jasmine Brower | Plus Size Influencer & Model
I really wanted to show women who are sizes 16 and larger that we deserve to feel just as beautiful as regular sized women! Through my influencing business, I'm also able to show women my size that we can also laugh at our insecurities instead of crying. And ultimately just enjoy life! Read more>>
Greg Smith | Printer

I had some under utilized resources that needed to be put to work. Pretty much it.. Read more>>
Kenya Nelson | Serial Entrepreneur & Fitness Enthusiast

Over the course of several years beginning around 2006 I began to take a deeper look into the things that I was eating and putting on my skin. I tried to find and use products that had natural ingredients, however, being born with eczema, I had to be extremely careful with what I used on my skin. I found that the most effective product that I could use was shea butter. Unfortunately, shea in it's natural state was a little too heavy and oily for my liking. Fast forward to 2013 I began experimenting with making my own natural products and eventually shared them with a few family members. I continued to research and work on finding the best natural ingredients and formulas that work and officially launched Nellz Naturalz in July 2018. My desire is to provide a natural alternative to commercial products that feed and nourish the skin. Read more>>
Diamond Gray | Georgia, Licensed Realtor
Generational Wealth ! As common courtesy to the generation that will come after me, I've always had the urge to leave a legacy or something greater than myself. With my grandfather being a real estate investor, this encouraged me to obtain my license with hopes of creating a family business and maximizing our skills and knowledge in the industry. I've always said, "I will be a millionaire by 30!" And I learned sometime ago that 90% of millionaires become millionaires through real estate ownership. This stuck with me and motivated me to learn everything I could about the industry & of course, share the knowledge with those around me. "Each one, teach one." Finally, since Real estate is such a rewarding, multifaceted field, it provides me the freedom to incorporate and offer a variety of services in my business. Read more>>
Joe Carroll | President Doctor Ink Eraser, Laser Tattoo Removal
My boss and I, Bill Carter, started Doctor Ink Eraser with the idea of providing high quality laser tattoo removal at an affordable price. Prior to our opening, most tattoo removal in Atlanta was done at a doctor's office. There is nothing wrong with going through the removal process at a doctor's office, but we found many clients would complain about an inflated price and sub par results. At Doctor Ink Eraser, we utilize state of the art equipment, have multiple options for near painless tattoo removal, and provide a level of customer service that you can't get anywhere else. Read more>>
Chris Poloniato | Founder of hoopn
I started my business because I believed that the idea behind it was strong, and it would fill an open gap in the basketball market. Without any formal experience, I began taking action on the vision in my head, day after day, until I had a tangible product ready to sell about 3 months later. I questioned the validity of my business idea early on, but my vast experience as a basketball player gave me confidence that we picked a good niche. On top of that, the support we've received since launching in December has further solidified my belief in the business idea, and even allowed me to envision new routes to explore with it. Read more>>
Shadavea Pollydore | Graphic Designer
I was tired of working for someone! Getting told what to do, when to do it how to do it. I knew I had a purpose in life but at the time I didn't know what it was. Until October 1, 2020 came around, my friend needed a flyer for her business. Anyone who knows me, knows I love art, creating art & helping others out. So I created a flyer for her & something clicked in my head about starting my own graphic design business & the rest was history <3 (: Read more>>
Esther Adagiri | Health and Fitness Coach
I had always had a flair for fitness, I discovered early in life that I don't like gaining weight little did I know that it was a green light for what I would call my career or business today. I remember some years back, whenever my clothes started feeling tight, I would stop eating all sugary and artificially processed foods and before you know it, my clothes would fit better again. I didn't learn that from anywhere but I just knew somehow that those kinds of foods were making me gain weight. Read more>>
Dana Jr. & Erica Holmes | Owners, Artists, Printers, Marketers
Sleepy Owl LLC was created in 2013, when we saw screen printing as a way to incorporate artistic passions with a business that could generate revenue with potential to grow. As a young couple with musical and art centered hobbies, we decided to learn screen printing in order to keep the cost of our merchandise to a minimum and provide a service for others we knew who needed print work done. We created a business plan that starting with using our tax return money to fund the start up cost and create our LLC, working out of our home to bring our ideas to life. Read more>>
Kayla Williams | Founder/CEO
When it came time to choosing a college… I remember the obstacles I faced as a first-generation student preparing for college. The college admissions process was complicated and a daunting task of having to remember deadlines, applying for scholarships and completing financial aid forms in a timeline manner. After much trial and measure and precious life experiences, I completed my goal and graduated from college twice! Read more>>
Ronetta Jenkins | CEO of Allur'IN Rich Hair Extensions
Like any entrepreneur, God gives you a vision and most of the time we don't quite understand the vision in itself. But I always had a thing for the beauty industry. I was always into hair extensions and getting dolled up to feel good. I loved supporting under blacked owned hair business as well as hair stylist but I figured why not create my own and help other women build up their confidence not only through my product but through my story. Read more>>
Gjyljeta Kaleshi | CEO
I have been in the dental field for about 11 years. Throughout the years I've made many connections with successful dentists and Office managers. These connections that are made, are constantly asking if I know of any good dental assistance they could potentially hire. Unfortunately, all the well-established dental assistance I know are working. Throughout these requests, I came to realization that there was a high demand for good dental assistants. I partnered up with previous dentists I've worked with, and other friends who are in the dental field. We decided to open our own dental assisting school that stands out from other schools. Read more>>
Jennifer Lemaitre | Tutor Business Coach
My thought process behind starting my business was wanting to see more teachers experience getting paid well for their expertise. In 2018, I found myself suddenly unemployed after 8 years as a classroom teacher. My response was to utilize my skill sets and start tutoring to make ends meet. When I fine tuned my business structure and began promoting on social media, I grew my business to making consistent 4 figure months part time and having such a high demand that I had to turn away clients. Read more>>
SpiritTheMogul | Music Artist & Entrepreneur
Since I was younger, I've always dreamed of being highly successful on my own terms as I watched other brilliant, independent business minds in the entertainment industry such as JAY-Z, Quincy Jones, and Master P. My journey to independence was fueled by wise advice I would get from several successful people I was blessed to work with, which was "Never depend too heavily on others. As much as we don't want to believe it, most people will not believe in your vision as much as you do." Aside from this advice, I had my own personal experiences in quite a few different circumstances that made me realize not many people will be as invested in your dreams as you are. As a result, I was pushed even more to become an independent business owner and, at the very least, learn the basics of every aspect of the business and industry I'm in.
Wearing many hats isn't easy, but sometimes it's required so that no matter what happens with others outside of your control, you can keep the show going as you see fit. Read more>>
Julianne Raposo | Ceo of Esprit de Corps Studio
It was a pinnacle time in our lives that we decided that we wanted to take a step and be our own bosses and be the CEOs of our own company and it was in January 2021 that I, Julianne quit my full-time job to pursue Esprit De Corps Studio as my full-time job and be involved in everything involving the creative direction, photographing our campaigns, making the garments, finding and thrifting the garments, to creating website while we were in Miami last New Years Eve. Mason and I definitely wanted to pursue our dreams and knowing that we had someone to do it with was all the more reason to do it. Read more>>
Precious Mathews | Principal Designer
More than anything I was terrified, if I am completely honest. I had no clue about the industry nor it's operations. However, I refused to allow fear to have a hold on me. I dived into this head first while allowing myself room for growth and errors as I learned from my mistakes along the way. Read more>>
Kendra Gayle Lee | Owner & Bookseller Extraordinaire
People ask all the time if owning a bookstore was a lifelong dream. I hate to disappoint… but, no. It wasn't even on my radar, until I co-ran the Scholastic Book Fair at my daughter's elementary school for 3 years. And then I fell madly in love with helping kids that thought they didn't like to read find the book that finally ignited their fire for stories. I figured if I could help reluctant kids find books to read, I ought to be able to help adults do the same. Read more>>
Jazseny Ruff | Event Decorator/Planner
When creating RICHES, my thought process was simple. I knew I was creative, and I knew long term I wanted to be my own boss. So when I put the two together, the outcome was, decorating. Read more>>
Symone Weemes | Founder and CEO of Gem Matter
So I actually created this product for my best friend I met in college. She wore weave 100% of the time but I never knew why. She eventually confided in me and revealed why. Alopecia ran in her family and she was not comfortable revealing her edges to the world. I made a small batch after doing research on herbal remedies for hair growth. This was the first product that actually worked for her. She told me back in 2017 that she could see my oil on the shelves in stores. It took me 2 years to finally bring this vision to life. I began my business in January of 2019 and made Gem Matter available to the public. Read more>>
Markesha Hill | Luxury Cosmetics Owner
I started Pretty Stringz Cosmetics in 2019 because I was tired of my 9 to 5. I wanted to be able to work on my terms and spend time with my family whenever I wanted to. Growing up in a single parent home my mom always worked 2 to 3 jobs just to take care of us. I didn't want that for my kids. I wanted to be able to be at every event they needed me to be and enjoy watching them grow up and of course spoil them with any and everything that I can,comfortably. Paying back my mom and my sister for all the hard work they did and continue to do for me and my family as well. Having a love for cosmetics was just the icing on the cake. Read more>>
Dan Popovic | CEO ClickChefs
Making a difference and helping others! One of my first ventures was a Health and Wellness Marketplace that used community events to get people outside and active. I used gamification mechanics and partnerships to reward healthy lifestyles, for example if you completed a set number of events you could get rewarded with a healthy product from a local merchant. I expanded this into a City Competition with the goal of highlighting great communities around the State of Georgia, but with the mindset on what can I do to get people outside in their communities and how can I reward them! Read more>>
Jewel Durham | Entrepreneur & Self taught skincare expert
My thought process behind starting my own business was wanting something all natural for my skin. I was wanting to bring more to the beauty industry. I've tried so many products when it came to exfoliating and still my skin needed more. So I crafted my own brand, something for me and for those like me, who take pride in having great, glowing, healthy skin. Read more>>
King Juice | CEO of Luxury Life Entertainment
I've worked for people & I've worked for myself & I've realized that no matter how much you generate as an employee you'll never make as much as the people at the top Read more>>
Tamika Tabb | Owner & Accountant
I had my daughter at 15 and that brought on many challenges, the biggest one being the financial burden of being a child, raising a child. I battled with making wise spending choices and oftentimes found myself living paycheck to paycheck, even with a college degree! At that point I realized, it doesn't matter how much I make, I will always feel "broke" if my money wasn't managed properly. As my career flourished and I met more people in the Accounting industry, I soon realized that not only was proper money management important, but the ability to have multiple streams of income was key. Read more>>
Ukema Moore | Boutique Owner & Army Veteran
Tiffany Ausler (Fisk University Alumni and IT Professional) and I started Autré Soi Boutique, because at the time we were affiliate marketers for an online store and we couldn't wrap our heads around not being able to answer customers questions as it relates to the merchandise that we were marketing (i.e., sizes, materials, variances, shipping concerns, returns, etc.). Since it was the beginning of the COVID-19 pandemic, and we were quarantined (and had a lot of times on our hands) we decided that we could start our own online boutique and better service our customers. Read more>>
Imani Moore | The Fire Realtor
I've been surrounded by businesses since I was born. My parents have always operated side businesses aside from their 9-5 careers. Even now in their retirement age, they still do because it allows them to operate in their passions. I didn't realize it until I got older, but that's what I grew up around. I always saw them passionate about their side businesses yet often times exhausted by their day jobs. I've played basketball since I was 8 years old. All the way up to college, sports and school was all I knew; Get good grades so you can participate in extra-curricular activities. So I didn't spend a lot of time thinking about what I wanted to do after my playing days were over. Read more>>
Cam Jones | Chandler & Multipreneur
I really love candles but I had a hard time finding some that REALLY did it for me so that began the process of me making them myself. I would always have people come over and ask where I got my candles from and wanted to buy them from me so that kind of jump started the idea. I wanted to be able to provide people with quality candles that were safe to burn but smelled amazing. Read more>>
Teana Whitehead | Pet stylist
My thought process behind starting my business was basically just go for it! I had worked under many different people for years and never pursued being my own business. I had the resources and ability to set my own schedule with my most recent employer and went for it. Read more>>
Shawnice Quigley | Creative Director
We have doing party planning and coordinating events as a hobby for years, and finally decided to step out on faith and turn our hobby into a business ran by 4 African American women. Read more>>
Kayla Jones | Founder/Owner of God's Gyrl Boutique & Washington Elite Tax Pros
I started my boutique July 2019 with the vision of wanting to make God's Gyrl & Guy apparel a favorite place to shop for inspiration. I've always used my social media platform to speed inspiration and motivation. The idea came to me as I was thinking about what next business I wanted to start. After research and classes I knew this was the avenue meant for me to follow. Here we are 2 years later, a faith based boutique where believers can be a walking billboard of Fatih! With so many negative things going on in the world reminding everyone who Loves them and spreading love & light! It makes my heart smile to have customers shopping nationwide. Read more>>
Christian Wilson-Poole | Financial Literacy Consulting Firm
My thought process for starting my own company began my Freshman year of college while playing Basketball at Snead State Community College in Boaz, Alabama. Having the pleasure of growing up with a CPA as a mother, I was grateful to be taught the basics of Financial Literacy growing up. As an accountant and a former college athlete, I recognized a gap. Information for young adults regarding basic financial information is simply not available to the majority. Very few high schools have such courses and it's not available at the collegiate level either. Once I got to school, I realized not every kid was blessed with the same exposure to this knowledge that I was. Read more>>
Chef Jamar Griddine | Chef. Dancer. Motivator. Believer.
My thought process behind starting my own business was because I was always interested in the military. It wasn't the uniform or the badges or medals or recognition. It was because I loved helping but most importantly I wanted to serve. I wanted to show the young generation that no matter what you go through in life. You can fight and beat any obstacle that comes your way. You have to be fearless. Determined. Committed. Ambitious. And Fully believe in yourself, because no one else will. Read more>>
Jeana Friend | Reptile Vendor
There has always been some form of Jurassic Friends in our lives. We have always had reptiles as pets, and have worked closely with multiple vendors over the years. We eventually came to the decision to turn our passion into something where we can educate people about their new family members, while ensuring they have the healthiest and happiest animals available to them. Read more>>
Heather Loveridge | Chief Storyteller/Founder of Magnolia Media Group
I'm an accidental entrepreneur. If you had told the just-graduated-college me that I'd be a business owner one day, I'd have laughed out loud. The same way I'd have laughed if you told me I'd have five children. I was a hard-core introvert who just wanted to tell other people's stories and stay comfortably in the background. And then – a year-and-a-half into my career as a copywriter (and a year into marriage) I got pregnant. I worked until the day I had our son and figured my arrangement with my boss to work remotely after maternity leave would give me the best of both worlds. But a few months into that arrangement, I realized it wasn't going to work long term due to various issues. Read more>>
Akeila Holloway | Pastry Chef & Home Baker
Starting my own business was really just one big coincidence. I got the idea to start my own baking business when one of my friends asked me to make them one cupcake for their birthday. After I gave her the one cupcake I still had over 20 left, so I decided to start selling them in high school to see if I could make a few dollars. Turns out I sold out faster than I thought, and from then on I just kept pushing and striving to better my business and brand. I wanted something that I could call my own. No interjections from anyone corporate, just a young woman who enjoys putting a smile on others face through food. Read more>>
Shavetta Belton | Salon Owner, Cosmologist Instructor, Motivational/ Inspirational Speaker,Author, Life/Business Coach
To be honest for as long as I can remember I've wanted to be a cosmetologist. It wasn't until I was about 15 I started to dream of owning multiple salons. While my cousins were picking college's I was dreaming of owning salons. So the process behind staring my own business was a dream and faith that it could be; mixed with a heavy dose of hard work. I am a Christian so God plays a factor in it all. He said it was time and I stepped out there on faith. I didn't have all the money, I didn't have a place or a team but I had the promise of God. Read more>>
Ajay Tambe | Founder-Producer ( Creative Audios.in Podcast Show)
Well .. Starting My Own Show happened Because of the Pandemic Situation as All of us were Stuck in Home …and I being an Actor/Artist Always wanted to be in the Game 🎯. So I started this Short story Recording Excercise Session on The Roof of My House which then Got Converted into Storytelling Podcast Show and Now Became in World's Top 1% Most Popular Podcast Show Read more>>
Fonzy Reilly | Cameraman/Magazine Owner/Artist Manager & Interview Host
I wanted to start a platform where artist can promote their music and music videos. Also create a one-stop shop for artist to get interviews, music videos, and promotion for their music. Read more>>
Dr. Nika White | President and CEO, Nika White Consulting, Best Selling Author of "The Intentional Inclusionist®" and "Next-Level Inclusionist: Transform Your Work and Yourself for Diversity, Equity and Inclusion Success"
As a Black woman and DEI practitioner, I care deeply about the work of diversity, equity and inclusion. I am after impact not activity. Sometimes when you do this work as an employee of an organizaton you aren't given the support and resources needed to truly create DEI transformation. I don't want those barriers to be an obstacle to creating the change I wish to see. Starting my full-service managment consulting firm was a way to exercise freedom in doing DEI work in ways that align with my values and expertise. I can determine which clients and projects I say 'yes' to. I'm also about wealth creation in the Black community and entrepreneurship is one way to reach that goal. Read more>>
k. Edward | CEO & Director of Publishing
Freedom… I started Early Morning Cocktail Publishing LLC in name only in 2014. What began as an anecdotal explanation around day drinking and solid cocktail mixers would soon unbeknownst to me become the publishing child I'd been preparing for. It's so interesting how seeds are planted but because we are so intent on our own will for or lives we fail to see the signs and ultimately the bigger picture. Even after publishing my first book [2017] Five Nincompoops, The Princess and One Saviour: How It All Went Down. I still didn't see it. It wasn't until after I partnered with Indigo River Publishing for the release of "When Oliver Speaks" a children's picture book that I truly began to see the benefit of owning and operating a publishing company for Black and Brown people. It was through both experiences that I received a first-hand look at the literary industry and all its many devices, some unfortunately are designed to obstruct the telling of stories written by BIPC. Read more>>
Demarco Robinson | Graphic Designer, Game Creator, & Entrepreneur
I was talking to a friend over the phone and we shared coded dialect that we had never discussed before but we understood each other. When hanging up I thought it was unique that we could understand an unspoken language of slang that has bridged many generations of black people dating back to slavery, slaves talking in codes as a means of survival. I wanted to shine a light on the uniqueness of our culture being able adapt to a coded language comprised from our experiences of being black. I wanted to give slang language and accented expressions of words a platform and thats how I formed the idea of creating my gaming company Trap Spelling Bee. Read more>>
Dr. Krystal Tyree | Athletic Trainer & Business Owner
I've honestly wanted to start a business for a while. I hate working for people or making money for other people. I like to do my own thing and not live by anyone's schedule except mine. My full-time job is in the sports medicine industry. I am an athletic trainer. After completing my post-professional degree, I gained more of an interest in being an entrepreneur and utilizing the knowledge I had gained to try and start my own business in that field. I reached out to different colleagues and friends who had started their own businesses and I even sought out help from SCORE. It was overwhelming and was way over my head. I then had a kid so the idea of starting a business got put on the back burner. Read more>>
Dr. Stephen Jones | Dr. Stephen Jones: Education, College and Career Readiness Consultant/Author

When I was starting my business, I thought about all of the first generation college students who were struggling in colleges across the country because they weren't prepared. I desired to have a business with a mission to reduce the k12 and student dropout rate and simultaneously increasing graduation rates by teaching college readiness and study skills. I knew that I needed to have a vehicle to help students to be successful so I started a book publishing and consulting company to equip students and parents for academic and career success. I named my business SAJ Publishing and Education Consulting Services. I started with the first book titled the Seven Secrets of How to study and now I have five books, online courses and I conduct webinars and workshops. My business continues to grow. Read more>>
Michael Newsome | Writer & Entrepreneur
I started my business to publish my poetry and other writings through a legitimate business of my own. I wanted to own my items and be able to say that I am behind everything I've put into it. I also wanted to have a foundation for my future endeavors as I venture into different areas of my creativity. Read more>>
Kayo Hall | Professional tattoo artist
Being independent was always the goal from day one. Coming from a small town Fort Valley, Ga there weren't many opportunities. I always wanted to build my own brand and make my own legacy. I never wanted to depend on anyone else to give me those foundation blocks to become the person I wanted to be in life.The traditional route wasn't for me,I hated it. I went to college, I had jobs to try to make it my side hustle and i was miserable until i actually quit everything and answered my passion, it all just flowed. I felt I was built to go a different route and i never looked back from there. Read more>>
Latoya Jackson | Business Credit & Funding Expert
On May 9th, 2019, I attended a "Women's Empowerment Event." At the event, a woman in the audience asked this question "What is a D-U-N-S number and how can I use it to get funding for my business?" A CPA was the guest speaker for this event. She said "You don't need a D-U-N-S number, all you need is a 720 personal credit score. She followed by saying, "you must also be in business 2 years, make at least $250k in gross revenue and have 2 years of business tax returns to get approved for funding from the bank." Read more>>
Mareshah Grogan | Brand & Marketing Coordinator
The thought process of Charday Productions was to build a business built upon stepping out on faith. I know that may sound strange but honestly, I had no idea that branding and marketing would be something I fell in love with doing. I always wanted to do something dealing with fashion. I started my career as a branding and marketing coordinator all from starting my Youtube Channel. From that point I started learning more about editing videos, building social media platforms, and capturing and editing photos. Now I get the opportunity to work for several different brands and companies from that one decision. I love to help people build their businesses from the ground up. Read more>>