How to think through whether you should start a business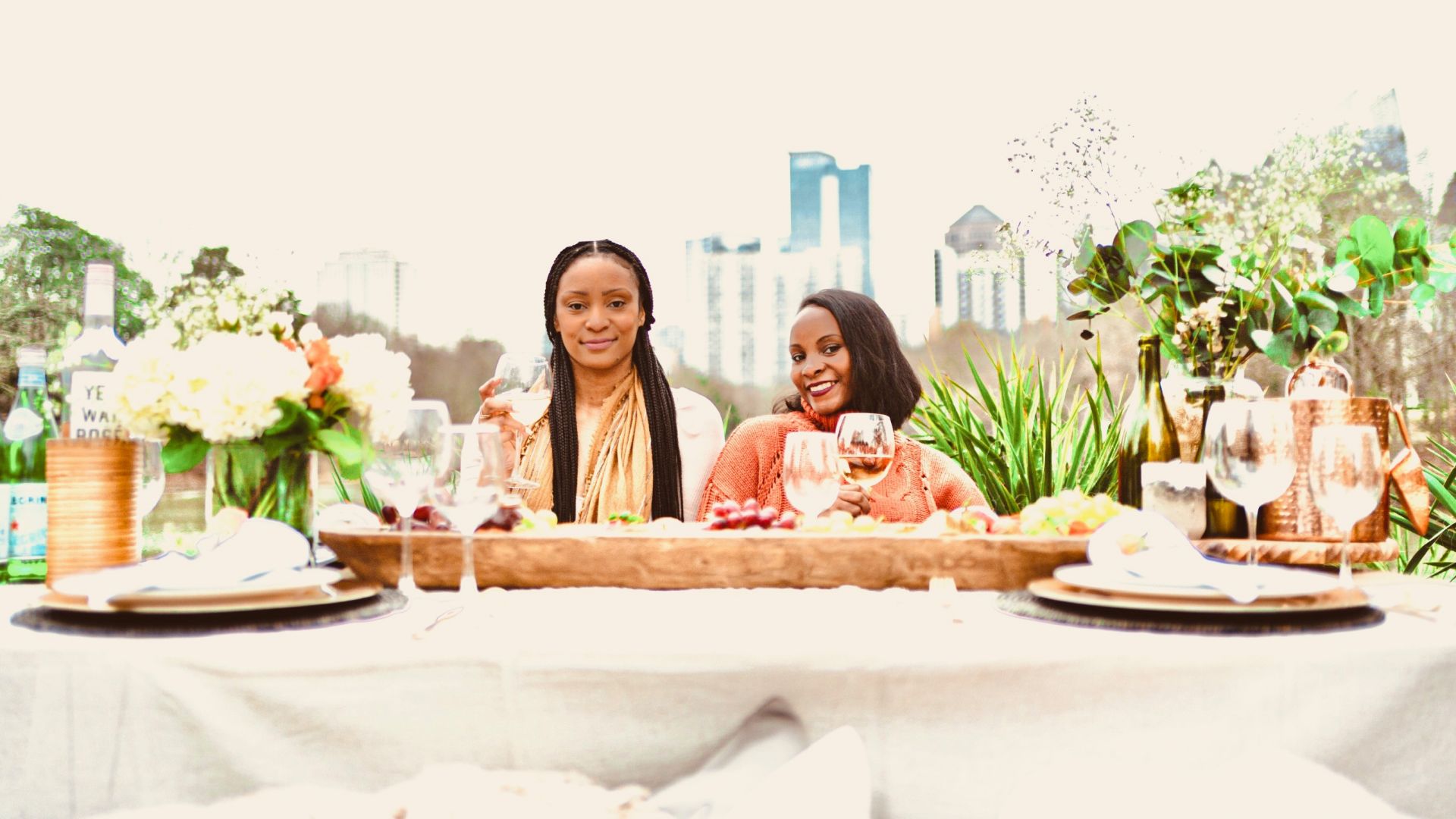 Readers often email us asking us for advice about new businesses they are thinking about starting and we often find that many of them don't have a framework for thinking about a more fundamental question: why should or shouldn't you start a business?
Below, you'll find how successful entrepreneurs from across the city thought about this very question when they were considering whether to start their businesses.
Driune Santana | Journalist & CEO

"Can I really do this?" That was my first thought about creating my own business. When I first came up with the name The Culture Commentator, I knew I wanted it to eventually become a business. It started out as just a YouTube channel and Ig account for my interviews or media coverages. Eventually, I had this thought in my mind about creating my own media platform. So that's what I did last year in November and I just purchased an LLC for it so now it's official. Read more>>
Jamaal Gooden | Artist, Designer, & Community Leader

I originally started my business in high school because I was tired of trying to fit in. Mainly, because I either didn't like or couldn't afford to wear the clothes or shoes that were popular at my school. I started out by customizing clothes I already had. It was there I grew a passion for fashion and slowly built an affinity for clothes. I continued my business as just a hobby throughout my college years. After graduating, I fell on hard times an unfortunately became homeless. I restarted my business that same year on faith, which has changed my life completely. I am now focus on building this brand full time. The name which has even more meaning now is HOMETEAM. Based on my stint with homelessness and the lack of pride I felt that Virginia lacked as a whole, inspired me to create my brand, HOMETEAM. The message is simply that we all call Earth home and we're all in this together as a team. I want people to be proud of wherever they're from and encourage others to make positive impacts within their own communities. Read more>>
LaToya Reece | Empowerment Coach / Author of Return to Queenology / Radio Personality / Spiritual Midwife

I'm reminded of a time when I was homeless and living on the streets 6 years ago. the loneliness, and emptiness I felt, feeling broken, nearly destroyed. I remember asking God, why do you keep me here? to be nearly ripped apart? I was so angry… Then suddenly I felt a warm sensation all over my body, this was the first time I felt so much comfort, and peace in years. I made a decision then to make God the center of everything. while helping as many as he allowed to get to their new beginning, and purpose!. Read more>>
Brianna Allen | Holistic Consultant & Owner of Zen'Ergy Holistics

It all started with a conversation that I overheard my mom having. She said something about "chakras," and that's when I began researching more into chakras, crystals, meditation, spirituality, and healthy dieting. This was, what I like to call, my "spiritual awakening"; I was fifteen when this started. We started going to Crystal Blue and Junk Man's Daughter in little five points; I was meditating, and I even became a vegan. I've always wanted to be a doctor since I was younger. It wasn't until I got to high school that I learned the cycle of western medicine and what it does to the body, and I didn't want to be a part of that. Instead of wanting to be an Anesthesiologist, I then wanted to become a holistic practitioner. I started Zen'Ergy in November of 2019 when I was a senior in high school. We offer holistic healing tools and services. I wanted to offer the knowledge, tools, and services to the young people of my generation and their parents. This knowledge is wealth and health that we should share to unite in mind, body, and spirit. Read more>>
Takiela Langley | Co-Founder of The Melanin Makers' Market

Our thought process behind starting The Melanin Makers' Market was to fill a gap that we saw in our local craft fair market. We saw the lack of representation of people-of-color makers at the craft markets, and we wanted to solve that problem. Read more>>
Mitali Patel | Realtor & Owner at Caranam LLC

I wanted to lead a life that was built by my passion and values, while being able to help others. It's best said by Harvey Mackay "find something you love to do, and you won't work a day in y0ur life." Also, as a mom of two daughters, I wanted to teach them that we have the ability to do it all, while leaving a legacy. Read more>>
Robert McCray | Real Estate Investor

When deciding to start the business, there were many things that were going through my head. I knew that I ultimately wanted to be a creator and real estate is the avenue I chose. At the time, I was working for a regional developer and I thought to myself, "Why not recreate their business model but do it for myself?" and that is what led to the formation of Vantage Realty Capital. Many people look at real estate as an extremely lucrative industry, which it can be, but there is more to it than the money. Here at VRC, we primarily focus in residential and multifamily real estate which allow us to provide quality living to families and individuals. In addition to providing housing, I wanted to start a business that I would be able to hand down to the next generation in my family. As many people know, real estate is one way to create generational wealth and I told myself, why not start now. Read more>>
McColl Sims | Entrepreneur

I guess I'd have to say, I wanted to create something bigger than myself. A platform that could allow my son to witness me put hard work, dedication, and mustard seed-sized faith into it. Starting my business also has me in a position to pour into my community. Being able to help and give back to my people in my hometown is a hell of a feeling. Read more>>
Laura Thompson | Founder of Helium, Digital Marketing Strategist

My plan to start and grow a business was fueled by 3 things: my desire to do truly great work, my interest in continued learning and the need for flexibility with my work/life balance. I initially transitioned from an agency role to a consulting scenario the year before I formally launched my business. Having the balance of stable income from consulting along with a more flexible schedule enabled me to focus on planning and setting milestones for growing Helium. Read more>>
Lashawn Gee | Discipline and Mindset Coach, Speaker, and Author

My thought process behind starting my business has always been that I feel like I can impact more people positively from what I create myself than sitting behind someone else's desk in their four walls on their time clock. There's nothing wrong with working for someone else, I will do it proudly and in excellence, I just know that God created me to harness my own greatness to create leaders. Read more>>
Tyler Jones | Photographer

It was very unintentional I would say. I didn't start shooting with the goal of making money or profiting off my work, but once I got to a point where I thought I was good enough to start taking commissions I did because the demand was there. Read more>>
Evan Newsome | Leader of Video Freelancers

In 2018, my three partners and I had identified two massive weaknesses in Atlanta's video production industry: 1) Video Freelancers (non-FTE) were either unionized, or massively underpaid. 2) Clients looking for video production were either paying exorbitant agency prices, or settling for underproduced content. In both of these cases, there was no middle ground. Solving for both of these issues was the guiding principle that sparked the creation of our business. When we founded Sailorface, we set out to create a network of freelancers with minimal overheads to provide income to talented creatives and to provide quality content for any client's budget. Now, over three years later, we've worked with small business to launch their products, global companies to announce new messaging, and everything in between. Read more>>
Amber S

My thought process behind starting my own business was basically being true to myself and true to my environment, realizing what is needed in the community and what I could do differently to make it more bright. Read more>>
Casey Hodges | Make-up Artist

My thought process behind starting my own business was fairly easy. I've always wanted to be my own boss, so what better way to do that than launching a business. I've always been into beauty products and cosmetics so I felt that this would be the perfect opportunity for me. Even though at the start I didn't have it all planned out as I should have, but looking back I wouldn't have had it any other way. Read more>>
Shawna Halley | Life, Business, & Financial Evolution Strategist

I had a passion for serving women from a full spectrum life, business, and financial prosperity position that being an employee was not going to allow me the freedom and flexibility to create and deliver in the way that I am called to serve. Mission—"This is Birthing a New Nation of Financially Independent Women, who educate and lead their families and communities to Financial Independence & FULL 5 Spectrum Prosperity." Read more>>
Lury Fequiere | Portrait Photographer

It all started with a "want" for something more. I had grown up around friends or Family who always instilled the idea that, if you desire something then go after it whole heartedly. So initially, that's where I chose to start. I enjoyed being this creative and outgoing person, so I looked into how I could utilize that to capitalize. I started seeking out more knowledge based on photography. Asked my self what would people expect from me. I acquired an LLC, which instates that you are the sole proprieter for your brand. What would they to come to find from me? Keeping these questions in mind led me to develop many different ways to capture and edit my photos based upon what a customer desired. I then went on to put these new skillsets to action. I created my site. Incorporated a booking page , contact, biography, and Gallery. I started with friends and family shooting some for free. I built my portfolio and started to gain traffic. Read more>>
Chrissy Bailey | Meal Prep/ Private Chef

My thought process was I had an idea that I wanted to give to the public but I was not sure how to start it. I started testing out the response before creating a brand, LLC, and making it a reality. Read more>>
Whitney Hendrix Amber Hazell | Owners

Our thought behind starting our own business was to eventually have financial freedom while doing something we love. We both bring something different to the table that allows our business to thrive. Amber is very creative and has a love and passion for design, while Whitney has a passion and expertise for the business/financial side. We both utilize our strengths and strengthen our weaknesses. Our ultimate goal is to have a sustainable business that can be a stepping stone for creating generational wealth. Read more>>
Vibehouse EST | Music Collective & Label

Among the seven of us, we have an amazing team of engineers, songwriters, producers, and videographers – along with the strong support of family, friends, and other professionals in the music industry. We realized we had the ingredients/tools we needed to be successful, so we started our own business. Read more>>
Erikka Simpson | The Creative Bestie + Founder of Strut In Her Shoes

It was actually fueled by rejection. After, hearing "no" from so many agencies and non profits following graduation – I decided to stop asking for a seat at the table, and I started my own. Over the years, it's been pivot after pivot, but the journey has been beyond worth it. Not only did that one decision help me grow as a person but it has allowed me to create a table for other young creatives to sit and grow. Read more>>
Andrea Williams | Holistic Nutritional Coach

I was in desperate need to save myself from poverty. I decided to turn my lifestyle into a business, and started my business with $200 and an EBT card. Read more>>
Sarah Newman | Body Image Coach & Certified Intuitive Eating Counselor

After my own journey of healing from disordered eating and poor body image, I felt called to start my coaching business because I realized how I wasn't alone in my struggles. Every day, women are being negatively impacted by dieting pursuits, unachievable beauty ideals, and extreme body obsession behaviors in hopes to achieve some elusive 'perfect' body. Most women I know feel like they must shrink or change their bodies before they can feel worthy and have the lives they want, which leaves them feeling ashamed and like a failure because, ultimately, body size or beauty doesn't lead to that outcome. It's a disempowering cycle that steals our time, energy, money, and happiness. I started my business to help women reclaim their freedom and feel vibrant, healthy, joyful, and fulfilled right now, in their current bodies – because not only do women inherently deserve this, but it's also only from this empowered place that women can create positive change in their lives and in the world!. Read more>>
Teneka Williams | Florist & Certified Informationista (Librarian)

I wanted to open a flower shop in Southwest Atlanta to help the neighborhood get reacquainted with beauty. Fresh flowers represent romance to me so I wanted to offer a place for men to stop and pick up a fresh bouquet. I wanted ladies to call me and talk through their holiday centerpiece ideas. I started doing fresh bouquets every Sunday to set the the tone for the week. Over the years, my family has gotten used to this and look forward to my weekly designs. This is what I wanted for other families. A bouquet represents all the beauty in variety all around us everyday, we just have to look for it. Read more>>
Latonya Patterson | Founder & Director

To be honest I never had a thought behind starting my own business because all my life I was told I would never be or amount to anything. Sometimes we become what others plant in us. When I started this, it wasn't meant to be a business but a direction of Hope and Guidance for our Youth in the Community who were Young Parents. Read more>>
Kristin Farmer | Graphic Designer & Founder

There is merit to celebrating the little moments of life. Black women deserve to feel seen, heard, and loved. We are worthy of gifts that represent us to commemorate joyous times. Read more>>
Nyasha Silas | Modern Hand Lettering and Photographer

I do modern hand lettering and photography. It started when I got engaged and was planning my wedding, I thought how beautiful it would be to show case my own lettering. Lettering is such a beautiful art and really adds to the details of an event. Whether that be a welcome sign, invitations, guest book, table numbers, a seating chart, a denim jacket with your future last name or even invitations the list is endless. Being able to bring an idea to life using colors, drawings and add that personal touch can be something so beautiful and powerful and also let you see someone's personality. Having a business is no joke but I'm so thankful to have started that journey. It brings me such joy to create and It has also brought me into the photography world and start a business with my husband Frankie cause why not start another one? During the pandemic it really helped me to tap in to even more creative outlets and learn as much as I can. Read more>>
Desiree Swinney | CEO of Beauty By Poca

The thought process behind BeautybyPoca initially was solely about nails because I was attending school to be a licensed nail technician, but then I discovered I was pregnant and wanted to take a different approach to the beauty industry. I've always been fascinated by everything beauty related from hair, makeup, nails, you name it! Not to mention, I've always had aspirations of being my own boss and I am doing just that while also being a full time mother. Read more>>
Aakeem Bennett | Public Speaking Coach

Starting my own business is a terrifying thought. My entire life has always been structured around going to college, getting a job, working for the man, having a family, then retiring. However, I found out I have a skill that sets me apart from others. I have the ability to speak and make others want to listen. In a world where texts, emails, and tweets have taken over, the super power of public speaking has fallen to the wayside. I know I'm irritated whenever I here poor grammar and speaking skills on TV or the radio. It's even worse amongst the youth. One day, I learned my craft, I perfected my process. It was then I decided that I wanted to start my on not-for-profit specializing in teaching young teens confidence through public speaking and financial literacy. So I decided to start by helping coach those in need, especially young entrepreneurs. Read more>>
Corey S. Taylor | Founder & Fitness Guru. Author & Performance Coach.

This is a great question not only because I'm starting a new company BUT because I believe every start-up should have a root motive. It's the only thing that can validate all the work and sacrifice it'll take in the process of building it. This will be the 3rd business I've started in 11 years. Same industry, but different "why"… "I want to help more coaches become more successful and avoid burnout" Plain and simple. I'm at a point in my career where I can see clearly the trends and traits of the market, and culturally speaking, I'm more in tune with what people need. The fitness industry is an industry that will always be here. It's blessed me, and it's time for me to pay it forward. I've been able to provide for myself for over 11 years now soley from teaching people to kill weakness and find strength through fitness, now I want to provide for myself by helping others do the same through technology. Read more>>
Janet Gilbert | Owner & Founder of Carrie J LLC

My thought process was to be able to make it easier for women who have textured hair. My daughter has kinky 4c hair, so I know how tough the process is. I wanted to create products that not only work, but empower others to embrace their hair no matter the texture. Read more>>
Chavez Parker | Music Producer, Musician & Recording Engineer

My thought process was simple, how could I expand my clientele from just people that I know to working with actually major companies? After I challenged myself with this idea it only made sense to start a production company. Not just one that caters to the needs of artist in the music industry, but one that also caters to the needs of people in other industries who would need music or sound done for their product or service. My love for just creating music pushed me into this direction also. I realized that music was everywhere, literally everywhere and everything requires music whether we noticed it or not. I wanted to be apart of that "everywhere and everything" market. Read more>>
Bria Phifer | Master Cosmetologist & Salon Suite Owner

I knew that I was in the industry where you either work long term at a salon or branch off and do your own thing so it was super easy to do…just really had to brain storm and budget properly. There was a lot of going back and forth on whether I should do it or not. Read more>>
Milly Vanderwood | Art Dealer & Gallery Owner

I always hated working for others, I wanted to provide my own opportunities for others as well as myself. I always felt that having a 9 to 5 or "regular job" stifled my creativity. Read more>>
Lakesha Cunningham | Professional Banker and Master Juicer

My thought process behind starting my business stemmed from health reasons. I wanted to find an easy way to live a healthier lifestyle which was juicing. This has made a significant change, not only me but also my family. Read more>>
Nailah Malak | Interoperability Engineer | Digital Health Professional

I've been a professional consultant working with healthcare projects for over 18 years. I wanted to create innovative solutions that enabled patients to have access to their health data at their fingertips. Our slogan in a nutshell "Your Health Is Your Wealth" as our purpose is to help people generate wealth by leveraging their health data. Also, contribute to health research as its value to individuals and society is necessary. The recent Covid-19 Pandemic has proven that we must do our part to help. Read more>>
Meet Haley Holland | Licensed Esthetician

When I decided to start my own business I had a vision in mind to build my life and career exactly how I wanted to. I wanted to make my own hours and build my own personal and professional relationships with my clients. In esthetics it's extremely important to build with your clients and yourself. It's all so self generated as is. I love what I do and wanted to share my work with everyone. Read more>>
Armond Dowdell | Executive Director

The thought process behind starting my own business was more personal than business. I saw how younger generations were effected by having lack of resources in majority of neighborhoods in Metro Atlanta. There was no sense of direction, too many food deserts, no recreation centers, etc. was just a breeding ground for violence and crime. Along with my partner Khalifa Lee we thought if I could create something that could help bridge/build-up our neighborhoods, communities and schools then we would see positive results. Read more>>
Stefany Blair | Credit Consultant & Health Coach

I was living paycheck to paycheck while also dealing with serious health issues that prevented me from being able to work continuously. I knew I had to do something that would push me to the next level, despite the circumstances and challenges I faced. That's when I decided to get involved with credit restoration. I've always had a passion for helping others and being a Credit Consultant allowed me the opportunity to help people all across the country increase their credit scores and get approved for homes, cars, etc. However, I was still working a full-time job while providing credit restoration services part-time. The pivotal moment for me came when I was sitting in the parking lot at work, dreading having to go in. I stopped and thought to myself, "It's time. I can no longer work for someone else's dream. It's time to work for my own dream." So I left my corporate career and began working my credit restoration business full-time. Read more>>