How to think through whether you should start a business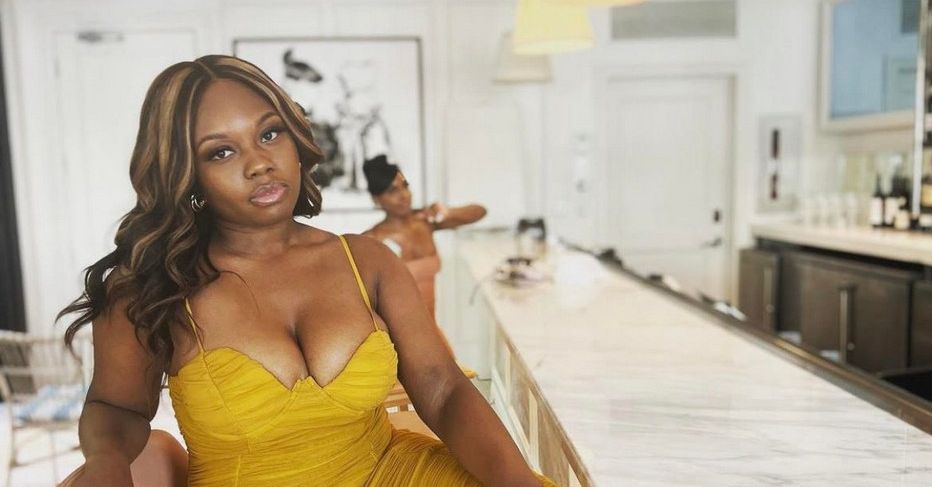 Readers often email us asking us for advice about new businesses they are thinking about starting and we often find that many of them don't have a framework for thinking about a more fundamental question: why should or shouldn't you start a business?
Below, you'll find how successful entrepreneurs from across the city thought about this very question when they were considering whether to start their businesses.
Kelsea Johnson | Freelance Professional Makeup Artist

I first knew I wanted to start my own business when all my friends were starting to apply for corporate jobs after college. Something in the pit of my stomach told me that just wasn't the life for me; I wanted to work outside of a traditional office and make my own schedule. Read more>>
Jennifer Ramirez | Disabled mouth painter

When I first started my small business, I wanted my customers to feel beautiful despite their size, shape, or color. I wanted them to see themselves from my point of view which is why my "brand" is called 7ENIFERPOV. Read more>>
Jessica Campbell | Makeup Artist | Influencer | Beauty Coach

When I decided to start my own business I saw an opportunity for me to create a space and place within society that would allow me to become the best and most powerful version of myself. I thought about all of the times I walked to work, praying to God to allow me to be the type of women that did business that child could see an example from, and that I would have the opportunity to impact a lot of lives. Read more>>
Brock James | Entrepreneur

State of Mind was created to give an opportunity for everyone to look and feel their best self no matter what their success level. The products are a reminder for people to stay focused and push through to achieve greatness. We support and represent all hard-working people who lead with the best version of themselves everyday. Read more>>
RoseMerlyn Dorval | Photographer

I could have never envisioned myself starting a business. However, my past experiences, love for the arts, and providence led to my creating this business. I had taken a film photography class in college and immediately fell in love with film and digital photography. It was like a snowball effect, I started to take photos for friends and family, and I guess people fell in love with my work. To my surprise, the requests for headshots, events, and weddings started to pour in soon after. Read more>>
Eddie Wright | Lead Pitmaster and Owner of Eddie Wright BBQ in Jackson, MS

Ive been a serial entrepreneur my entire life lol. Regardless of all of the business I dove into, cooking, specifically, bbq was one of the ones I enjoyed the most because it revolved heavily around good times and entertaining people. And in the south, thats one of the many things we thrive on. Read more>>
Anna Dauphin | Studio Owner & Dance Instructor

Starting my own dance studio has really been my ultimate career goal since I was a teenager. I always knew that whatever I ended up doing with my life, dance was going to be involved in one way or another. Read more>>
Tara Thomas | Millennium Tour Publicist

I think you should have a business plan, motivation and determination before starting your own business. Read more>>
Anahi Arellanes | Journalist and Promoter

I have been an entertainment journalist for 19 years, precisely yesterday, June 3, I turned 19. I started in the Latin entertainment industry writing in the entertainment section of LAZOS HIPANOS, the only newspaper in that year at that time (2003) from Minneapolis, Minnesota, from there I kept working collaborating as a correspondent for some Mexican media
Becca Barnet | Artist, Proprietor of Sisal Creative

I am fortunate enough to have found out my passion pretty early in life – or at least what I'm decent at that also brings me joy. After college, I was working at the Museum of Natural History in NYC and making traveling exhibits for the exhibition department. Read more>>
LeQuan Mack | Private Chef

I knew I wanted to control my own time and creative process. I also wanted to push outside of the Culinary normal and bring my own twist to food. Read more>>
Cris E. Vera | Independent Exclusive Makeup & Nail Artist

Honestly. It really all started with a dream of owning a business that I had a true love for, that I did all on my own, I remember family trying to influence me to find an older man with money to take care of me because I was only eighteen and a single mom of twin girls. Read more>>
Tiffany Smith | Visual Artist

I've always been a creative person. Starting my own creative business was more of an extra creative outlet for me that quickly grew into a very strong passion. Developing illustrations or designs for products feels very freeing, I'm excited to see how my business evolves throughout the next coming years. Read more>>
Alysha M. Campbell | Founder and CEO of CultureShift HR

I've always been a person that was driven and ambitious almost to a fault. I constantly question the things around me, from people to processes to direction, until it makes sense in how I internalize information. Read more>>
Nikki C | Snatchologist

The reason why I started my own business is because from 2016-2019 I struggled with weight gain and not feeling confident within myself. I started working out and I came across a body contouring. I tried the procedure and fell in love with my results. That day I decided that I wanted all woman of any caliber to get the same feeling. Since 2020 I have been making dream ls coming true ! Read more>>
Cindy Gonzalez Ferrufino | Entrepeneur

There were so many reasons that pushed me to start my business. I always wanted to do something different that other womens in my family; I am a true believer that we, Women can do Anything. We can be more than just housewives and have regular work schedules. I was working 2 jobs, Monday – Friday 7am-11:30pm. Spending most of my time away from home, my kids. I did not want to keep doing that; I started informing my self about clothing business and decide to give it a shot. Read more>>
Kevin King | Non Profit Executive Director

The King's Canvas is a "creative placemaking" space providing opportunity and access for underdeveloped and underexposed artists in Montgomery, AL. "Creative Placemaking" engages diverse people and the arts in designing and planning projects that reflect, celebrate, and inspire local culture, heritage, and values within a community. It strategically shapes the physical and social character of a neighborhood or city to improve economic development and social change. Read more>>
Danielle Hodge | Founder & CEO

My thought process behind Alma Ocean was wanting Black women, men & children to have more representation in the water space. Read more>>
Sydney Davis | Juice mixologist & Health coach

Initially, I just wanted to make my own healthy detox juices to lose weight. I am always trying natural ingredients and recipes whether it's making conditioner for my hair or making vegan dishes. Read more>>
Marquen Carstens | Fashion Designer

I have started by business at the age of fourteen, when I inherited my late sisters sewing machine making pageant dresses for friends and thats how my hobby became my business with i officially registered in 2013. Read more>>
SEJAMES HUMPHREY | Actor, Writer, Director, Producer

I am the founder and visionary of Into the Sunset Productions, LLC. I am a model, actor, writer, producer and director, who launched Into The Sunset Productions in hopes of creating and filming my own projects by telling stories that have yet to be told. Read more>>
SEJAMES HUMPHREY | Actor, Writer, Director, Producer

I am the founder and visionary of Into the Sunset Productions, LLC. I am a model, actor, writer, producer and director, who launched Into The Sunset Productions in hopes of creating and filming my own projects by telling stories that have yet to be told. Read more>>
Megan Mincey | Hair and Makeup Artist

When I was younger I saw a quote about sending black kids into other communities for jobs. It sparked something in me to make sure I didn't need to and neither will my future children. I come from a strong Lineage of Entrepreneurs specifically Barbers and Hairstylists. Read more>>
Megan Mincey | Hair and Makeup Artist

When I was younger I saw a quote about sending black kids into other communities for jobs. It sparked something in me to make sure I didn't need to and neither will my future children. Read more>>
Mel Alston | Entrepreneur & Youth Advocate

It started back in 2016, while I sustained a back to back work injury that kept me out of work for over a year. If anybody knows anything about work injuries, worker's comp and state govt jobs, it becomes a uphill battle to receive compensation. Read more>>
Dawn Stargell Moore | CEO, Coach Trainer, Executive, Career and Life Strategist

Moore 2 Life Consultants, LLC has truly been a labor of love. My story is one that surprises me when I reflect upon my journey. This is interesting as it causes me to talk about me, which is something I typically run from. I grew up in a single parent household in Pittsburgh Pennsylvania. Read more>>
Tameka | Wellness Coach & Reiki Master

As a young woman, I struggled to find my voice but I have finally come into my own now speaking my truth for all the world to hear. I received a vision of healing herself and others and from that vision, Bloom Up LLC was born. Read more>>
Anissa Clark | President/CEO

My mother ( Charlmane Clark ) and I ( Anissa Clark ) created this mother-daughter duo business with a direct initiative to inspire and educate each community with a better understanding about cannabinoid, and the health benefits of utilizing organic and vegan based cannabinoid products. Read more>>
Amber Vaughn | Founder, Healing with H'armani

In 2020 and 2021, I experienced a lot of stress and anxiety, and both affected the way I worked remotely and in-person, how I ran a brand previously known as Amber's Bracelets Store, and the way I responded to things. Read more>>
Blaque(Blake) W | Master Wig Stylist & Candle Maker

Let's call it a journey to starting my businesses because it has been an interesting ride. In 2010 I started my college career at THE Norfolk State University in Norfolk VA. I have always had an entrepreneurial mindset, so I started as an entrepreneurship major. I quickly realized my interest in business was far more than just entrepreneurship, so I switched to business management. During my college career I made a name for myself doing hair (Thats all I knew how to do, and I was good at it). I was in my dorm doing sew ins for $65, blowouts for $50, and eventually Marley twists (you name it I probably did it). Read more>>
Shambi Broome | Web Developer & Nonprofit Founder

I was that kid selling my "gently-used" toys to the neighborhood kids so I could get money over the Summer to go to the store. In high school my daydreams about my future career always involved figuring out how I could be my own boss. Of course, life happens. Read more>>
Jenena Ferguson | | Mother, Pharmacist & Entrepreneur

Originally, I was planning and decorating events for my family and friends, while I was in college, for free. I quickly realized that I was really good at it, and I started charging for my services. Read more>>
Jasmine Walker | Creator

I was already creating and using body butters for myself. I thought it editor be a great idea to produce the same products that I love so much for others to use as well. Read more>>
Jasmine Hoffman | Owner of Frosted Dough Cookie Co.

There was very little thought process going into my business. I just literally fell into my lap. What started as a silly post on Facebook turned into a full fledged business! My daughter and I two years ago were making cookies, like I use to with my grandmother. Read more>>
Onute' (Tay) White | Owner & Mixologist of Cocktails & a Bombshell, LLC

My thought process came about for starting my own business was: "What is my passion?" and "What do I genuinely enjoy doing?" Those two questions, would cross my mind frequently, back when I was 22 years of age. I always used to sit and think to myself, "Do I desire to work for someone else for the rest of my life?" Knowing deep down, I never truly wanted to. Read more>>
Omosade Olaiya | Creator and Baker for Chi Eats

The thought process behind starting my business began with my love for cooking. Originally I had the idea of catering West African cuisine but with an American/millennial twist…On the other hand, God had a different plan. Read more>>
J. Davil Deevo" Haralson | Founder & CEO Food & Lifestyle TV Streaming Service"

The TelevisionV industry is going through fundamental transformation. Transformative change creates big opportunities. However, when attending industry conferences, I noticed there are very few Black executives, decision makers or network owners. Read more>>
Brian Fitzpatrick | Author, Minister, Certified Coach

I am a Christian Faith guy and I believe that we each were created for a divine purpose. Many people struggle in life because they never find that purpose. They find things that they are good, proficient, talented and skilled at but in the end they are left feeling like something is missing. Read more>>
David Hector | Dancer/ Choreographer

My wife and I weren't satisfied with certain aspects of the dance industry, and felt we could offer something to the industry. Being that we are both believers we also wanted to provide a positive environment for other believers, as well as people that wanted a safe enviroment. With cover shutting everything down in 2020 we saw it as the perfect opportunity to follow our dreams. Read more>>
Onyekachi Onuoha | Creative agency

I am a Director, my business Unorthodox Studios dealing with all kinds of visuals such as music videos, short films, professional photography, commercials, etc. We also provide services such as creative directing, editing, treatments, producing and assistance on production sets. Read more>>
Prin$e William | Rapper/Label Owner

Thinking about what it is I love to do and how it could inspire others. Read more>>
Nicole DeWard | Wellness Director, Personal Trainer, OPTAVIA Coach, NRT Practitioner, Coffee Shop owner

I've always been an entrepreneur at heart. I remember loving to work at a young age. After dropping out of college, getting married and having four kids, I wanted freedom to do what I wanted instead of someone else telling me what to do. Read more>>
Bonzz Vito | Creative Director, Film Photographer & Director

I always knew that I was not meant to work for no one. Born a leader naturally and I always knew I wanted to own something I couldn't call it at a early age but I know I belonged with the movie stars. Read more>>
Chiquita Farley | Studio Artist
My thought process behind starting my own business was based off of what my 12th grade literature teacher told me, she said "If you find something you love to do you'll never work another day in your life". From then on I knew starting my own business would be fun in a sense as well as hard work. Read more>>