How did you decide to start a business?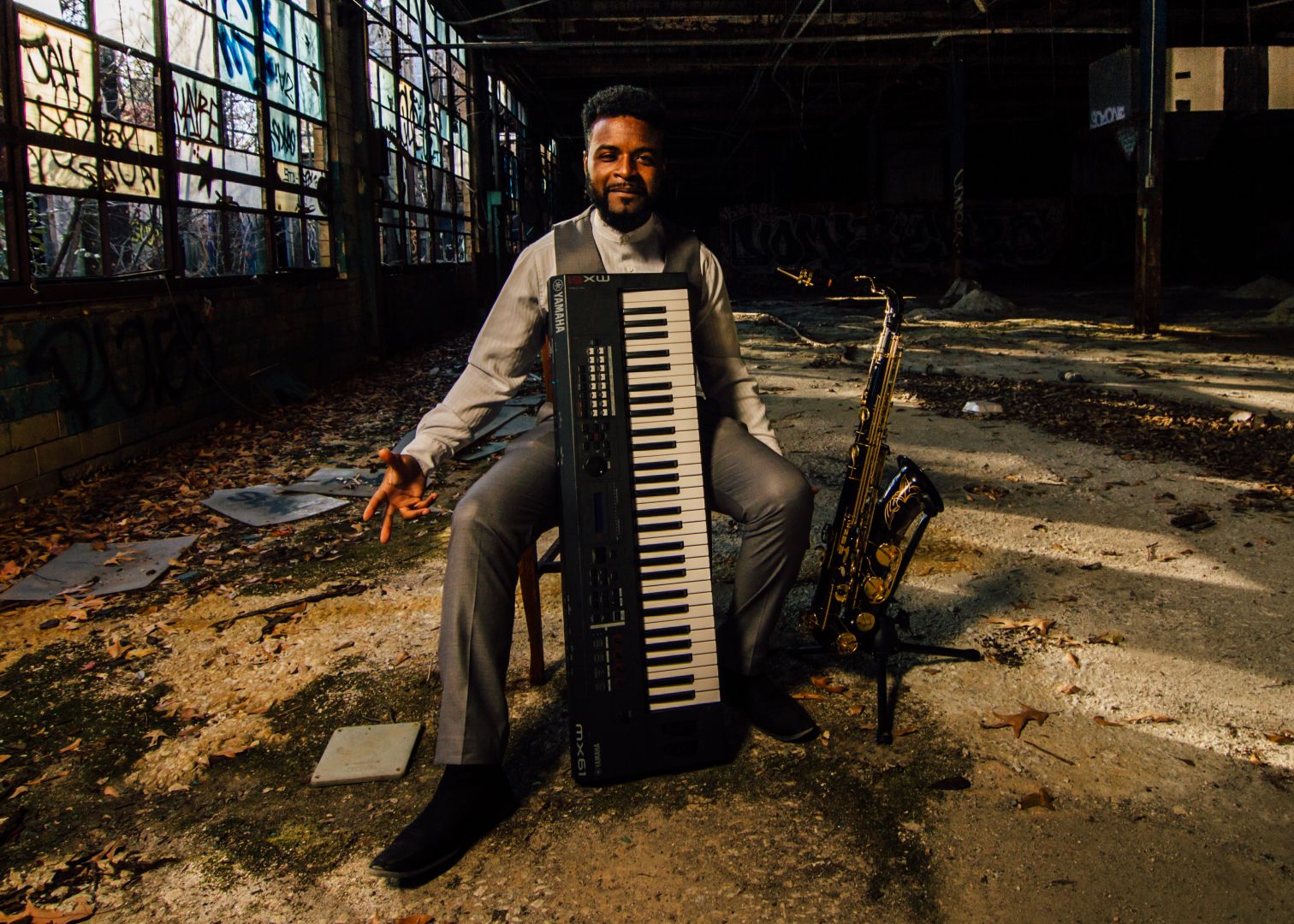 We reached out to some of our favorite entrepreneurs and asked them to think back and tell us about how they decided to start a business. Check out their responses below.
Kayla Shelton | Entrepreneur & Creator

My thoughts for starting every business I've started, has been to solve a problem for myself and my peers; to create something useful and valuable. Read more>>
Sydney Weaver | Founder / Expert Encourager

Admittedly, I didn't have a plan in mind to start a business! When Covid hit, my busy world came to a screeching halt and forced me into an isolated-type of life (as did the world)., At first, this extroverted gal was craving for my face-to-face interactions. I longed to be together and not have to walk by my neighbors at a distance! But, I turned my thoughts about "self" to thoughts about "others"! and how they must feel – I wanted to make a difference! There was such a desire to deliver encouragement, just to say, "you matter" "I'm thinking of you". I started putting together little gift boxes with products that I had left over from a prior business, that I sold. The joy that filled my heart with every box was lifting me too! I will admit that my thought process was not to start another business! Read more>>
Patrick Wells | Landscape Architect and President

My father owned his own landscape business back in Tallahassee, Florida for over 20 years. I grew up in the business and did not want to own my own when I was younger. However, as I graduated college and managed businesses I realized that I enjoyed it. I looked forward to the challenges and excitement of building a team and a culture! Read more>>
Aloha Bob Moffa | Game Designer, Photographer, Graphic Artist

Corporate jobs are not for everyone. Movies have shown us that, and I've had to live through my wife's tales. The difference between my wife and myself is that she thrives in it. I would have been the guy in the movie Office Space that decided, "I just don't want to work anymore." Most of my adult life involved working in a small business environment; not quite corporate, but just enough. We had the programmers, IT people, sales, basically all of the business professionals you'd expect. Then there was me, the artistic guy that wanted to push his creative boundaries but was limited to an audience of technical robot minds who thought a technical manual was more interesting than anything I created. Read more>>
Carmen Guinto | Owner of Bach to Rock Alpharetta Music School, Small Business Consultant, CPA, Entrepreneur

After recovering from a year-long illness, I wanted to take a new path in life and career. Therefore instead of going directly back to corporate America, I began researching opportunities where I could put to use the many skills acquired in my professional career to somehow contribute back to society in a more positive and uplifting way, while also engaging in something I found personally interesting and rewarding. We wanted this potential business to be child oriented as well, as my wife and I met a bit too late in life to have children of our own. Music, rock music in particular, has always been an important part of my life. So I did the research and learned that public schools have been cutting music education for years, and there was unmet demand in my community for a private music school. Read more>>
Karina Salazar | Photographer & Founder of Galactic Vogue Beauty LLC

The thought process that was put into Galactic Vogue Beauty came from the inspiration of my own photography style. From photographing myself as if life were on another planet, from being bullied as a kid, to just wanting to fit in but never really could. Accepting life and its flaws, to creating something that brings you a piece of mind. Read more>>
Derrica Webb | Entrepreneur & Fashion Designer

I always wanted my own company. I come from a background of entrepreneurship as my dad started a family business. Fashion is my passion so I knew designing my own line was my calling I just never thought sleepwear. Read more>>
Dr. Arshley Emile | Filmmaker and Photographer

The thought process behind starting our company was that we wanted to see more positive images of our community. We grew tired of seeing the usual traumatic images found in media as well as Hollywood that portrayed our community as slaves, dope dealers and one who was always struggling. Instead, we wanted to show the other side of our community that the world either chooses to ignore or is not privy to. Through our images we wanted to convey to the world that black people were beautiful, successful and dope as hell. As a father to black sons and a beautiful black daughter, I felt it was our responsibility to control the narrative and show our kids that black people were more than what their history books media portrayed. Read more>>
Christopher Kyles | Keyboardist, M.D. of 6flow & CEO of Justvibin Series

My thought process was create a platform for up and coming artist to showcase their talents and be an inspiration to the community. To give to artist motivation and inspire them to grow and go higher and their gifted and to make it make room for you. To also have a concert type fill and to have fun doing what you love with no restraint. Read more>>
Shevonne Lyons, LPC, NCC | Licensed Professional Counselor

I saw a need for black therapists. Unaddressed mental health is a big concern in the black community. Many do not seek out therapy, with one of the reasons being the person available to serve them does not look like them. Black therapists make up a small percentage of mental health workers. I wanted to show up and be available to serve, particularly for Black women. Black women tend to take on the emotional toll of the household and the community. They are also least likely to engage in proper self-care. One of SHYNE Counseling's goal is to not only teach black women how to cope with life while taking care of themselves, but to also help them find a sense of self outside of their many roles. Read more>>
Scott Poythress|  Actor/Producer/Editor/Director and Co-Founder/Co-Owner of Drama Inc.

I should start by saying Drama Inc. was founded in 2013 by myself, my wife Claire Bronson, and another married couple named Jason MacDonald and Catherine Dyer. All four of us have a heavy theater background and many years and credits under our belts. Personally, after 30 years of acting professionally on both coasts and within major markets (NYC, LA, and everywhere in between) and witnessing the unbelievable growth here in Atlanta over the last 13 years, it became obvious that I had a wealth of knowledge to share with actors which I wish had been shared with me upon graduating college. You leave with your theater degree and what little French you remember only to embark on an entirely new world with no foundation, if you're like me, and really want to pursue film and television. Read more>>
Pamela Whitfield | CEO/FOUNDER Will2Way Foundation Inc

I started Will2Way Foundation because I've always served others in some capacity however, my son was homeless for about 3 years and someone took care of him and I made a vow to God that I would do the same for others until the day I die. Read more>>
Dr. Malika Gonzales | Professional Organizer

I've been an educator for nearly 18 years and I absolutely love what I do, but deep down, I've always had a passion for organizing. I would always have a classroom and office that was colorful, creative and well organized. Everyone knew that once they were in my space, I could easily find things because everything had a "zone". I remember in 2005, one of my then co-workers told me that I had a gift for walking into places and organizing everything. My friends and family said that I could either make people love me or hate me with my passion for organizing. I chose to find those that LOVE what I do! After years of contemplating and keeping educational environments and my home organized; I decided to not let the problems of 2020 negatively impact me. Read more>>
Lauren Franklin | Creator of The Relinquish Brand

My thought process behind starting my own business was birthed from looking for a better way to stay true and honest with myself, actually. I'm someone who likes to practice what they preach, so RELINQUISH has always been and continues to be a great way for me to remind myself to live life freely and on my own terms. Inspiring others to do the same is a bonus and has helped me to establish a community and acc0untabilty. Read more>>
Zach Wojohn | Seasoned Parking Operator & Parking Equipment Entrepreneur

I have had Executive Parking Systems for 23 years. We are a full service valet parking and parking management company. Over the last year, I have watched our industry get plagued by car thefts and robberies from the equipment we use in our day to day operations. About a year ago, EPS and our clients got robbed of a $147,000 Porsche on a Friday night, $171,000 Porsche on the following Saturday night, and a 750LI BMW the next night. All of these were stolen out of closed and locked valet key podiums. I called the manufacturer, who told me they were really sorry but there was nothing they could do. So, I decided there was absolutely something that needed to be done for the industry as a whole. I would make it myself. When I started this business 23 years ago, I built my own key storage out of plywood, making them in the basement of my home. Read more>>
Isaiah Barbour | Designer

I started my own business with the thought of "generational wealth" in mind. Growing up into a family that is very close but didn't have much money at all, it motivated me to use my gifts & creativity to start a clothing brand of my own & work hard at it so that my future family wouldn't have to have monetary worries as much as i did growing up. Read more>>
Vivian Iwu | Full time Wife, Mother of 4 and Podiatrist

I wanted to make my own schedule. I didn't want to work for someone else, so no one will dictate my schedule. I wanted to be home when needed to raise my Children and still be in the profession I always wanted from childhood. Read more>>
Kylee Wilson | Tantric Lifestyle Coach/Bodywork Artist

I am instinctively a creative person and has always sought ownership over things since I can remember. When deciding to quit my full time job and step out on faith to work my business full time was scary but I had faith in myself and faith in the all mighty. To succeed I knew I had to put my own ego to the side and take the advice and options of others. The most important part of my thought process was setting myself apart from my peers. I want to be the most unique so I do things , thinking outside the box. I go the extra mile in my service and in my heart giving my clients the best of me. The rest was history from there. Read more>>
Marcy Williams | Certified Life Coach

My thought process behind starting my own business came from my desire to see others be as successful me. I have worked as an HR Director for over 30 years in various fields, and I have been a girls basketball coach for 20 years. My passion is helping people reach their greatest potential. Being a life coach offers me the opportunity to help my clients articulate their desired outcomes without creating panic by asking them how they plan to achieve it. That is where I come in. I create an action plan that guides them through all the necessary steps to real their goal. Read more>>