How did you decide to start a business?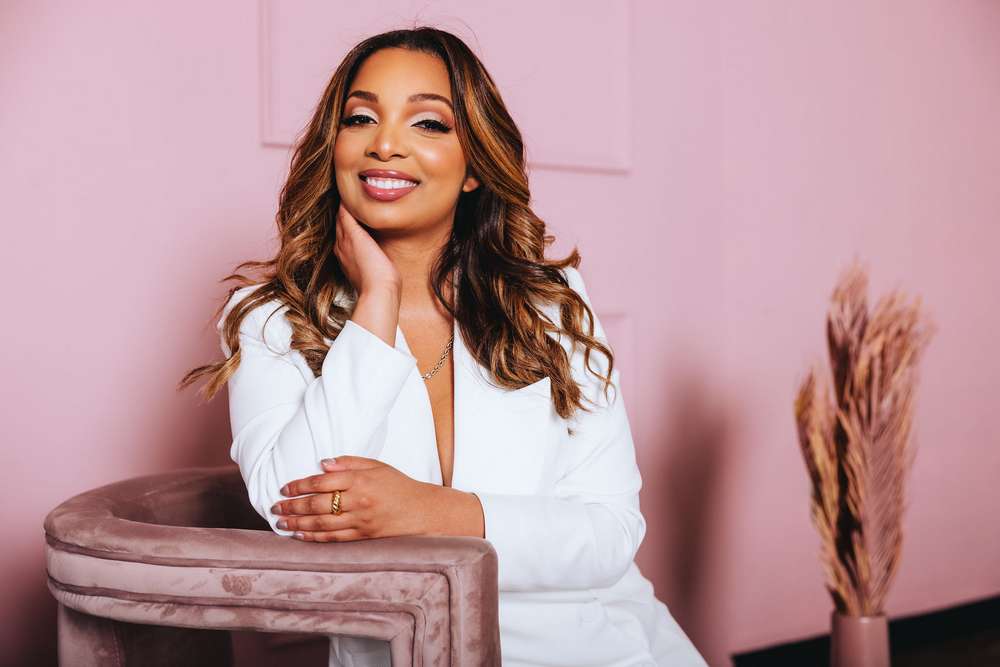 We reached out to some of our favorite entrepreneurs and asked them to think back and tell us about how they decided to start a business. Check out their responses below.
Veronica Smith | Custom Jewelry designer and Bead jewerly Influencer

When I decided to start my business I wanted to create something beautiful for women that was affordable and nice at the same time.. I wanted them to be able to customize what they're wearing to go with there everyday life. Read more>>
Taylar Wade | Founder of SugarLess Keto

I was diagnosed with type 1 diabetes when I was 17 and I struggled over the years to maintain my blood sugar levels and eating some of my favorite foods. I love desserts, especially cake, but I would always suffer the consequences of my blood sugar spiking whenever I ate it. In 2018, I started the keto diet, which is a low carb, sugar free diet, with a friend. I noticed that I could control my blood sugars so well while on the diet and started to create low carb recipes that mimicked the sugar filled desserts that I loved. My friends really loved it, so I decided to sell my mixes online as a side hobby. I initially never thought it could turn into a real business, but after tons of orders and rave reviews, that's when I knew I was on to something. Read more>>
Sarah Lee | NYC & ATL Hairstylist
As long as I can remember, I've always had a "go getter" mentality and a strive to be successful in anything that I do. When I was in both middle and high school, I received a lot of compliments on the different types of ways that I would style my hair daily. Doing hair was always my personal passion but, I never thought to make it into an actual business until people started asking me to do their hair in school. Read more>>
Phish Bone | Visual Artist
I knew I wanted to be independent. I've always believed that it was important to build your own empire vs building someone else's Read more>>
Vinicius Melo | Entrepreneur
I was always very aware that a career path wasn't for me. as a rebellious youth I knew I didn't want to work for anyone. As a matter of fact I feel as I was lazy. I Track and Field and college and professionally for a while. During college I worked for a detailer in the summers. After hurting my knee I tried different odd jobs and eventually decided I should start Lima Auto Detail from the back of my 1999 corolla. After that things just started happening where month by month it would become more legitimate I eventually rebranded and that was the berth of Overalls Auto Detail. Read more>>
Tasha White | Cycmode Founder

Four years ago, I fell in love with indoor cycling and I visited a number of different studios in cities around the country (Chicago, LA, NY, Atlanta). What I learned – as a fan – is the studios I visited in every city were the exact same. Same studio design which includes a group fitness instructor, working out in front a mirror, in the dark, cool LED light show, training users on a stationary bike, with a killer playlist. But I craved something different. So I set out to flip the concept of a STATIONARY fitness experience on its head by creating a studio with movement, tech, culture…an experience that is immersive! Read more>>
Dionne Watts-Williams | Brand Messaging Coach & Consultant
My business came about as a result of friends, family, and colleagues asking me to either proofread their content, or write something for them from scratch (e.g., promotional content, bios, press releases, etc.). I was always in love with writing, so helping clients sound like the superstars they are on paper gave me such joy! I've been in business since 2007, and my passion really is about helping Black women – both entrepreneurs and corporate climbers – come out of professional obscurity. Read more>>
Cathy Harrell | Bridge Builder, Motivator and Influencer
For the last several years, I had envisioned starting a diversity and inclusion consulting business after I retired from my vice president level corporate position. I could not see myself fully retiring and not positively impacting the world at large and this would be my way to continue doing that. As is what happens so often in life, my plans did not unfold as I thought they would: my company was acquired by a larger company and, after 18 years, I was downsized in March 2020 and at the beginning of the Covid-19 pandemic. Read more>>
Germice Collins | Holistic Healing
My thought process was how can I start a successful business and at the same time help the people mentally and physically. I wanted to be able to help people heal and change mentally, mental illness is real especially in my culture and that's from my own mental battle I went through. So helping others heal was my goal and that's what I'm doing. Read more>>
Robyn Carter | Owner of Carterncompany & SAHM
I have always been creative, artistic and into crafting since I was a young girl. All of my school projects were over the top! I was the student helping teachers decorate their classrooms and doors. I also have been styling hair since I was a young girl. Creating styles and practicing on my doll heads, led me to styling my own hair by the time I was in the third grade. Going to school with certain styles, made my peers eager to have the same styles. I was styling Prom hairdos for seniors in high school, when I was only a freshman. Well all of that followed me through out, middle school, high school and college. I was a freshman in college majoring in Business, with a concentration in Small Business and Entrepreneurship. Read more>>
Andre Robinson | Photographer
I started out as a fashion stylist! I would ask the client to send me a picture of the outfit so I could post it on my social media. They would either send a horrible photo or not send one at all so I decided to invest in a camera and take their pics myself! Read more>>
Raymond Webber | Owner of MTAG and Tru Security
Legacy… when I set out to work for myself I wanted to touch as many lives as possible and create a business that in 10 years could run it's self and my children will reap the benefits from it. Read more>>
Chancie Dunn | Serial Entrepreneur & Basketball Skills Trainer
My thought process behind starting my own business stemmed from my knowledge of the creative and expressive freedom that comes with being an entrepreneur. I have witnessed family members and close friends give their all day in and day out for someone else's business without having the freedom to move freely and be creative and expressive. I wanted something different, I wanted more out of life. I wanted to break the generational curse of working themselves into the ground for numerous years just to reach retirement. I have all intentions of retiring at an early age and creating financial freedom for my family. Starting a business was the start of my intent to do so. I had zero idea how to start and where to start, I just knew that I would start. Now I have multiple businesses that are doing great and moving in the direction towards my goals. Read more>>
Dominique Poznyak | CEO
Why I started my business stemmed from one major skin care problem that I had. Not being able to find skin care products that could help soothe my eczema. Lotions would just absorb into my skin so quickly it didn't even look like I had put anything on. As I got the older it only got worse. The constant itch and the constant having to reapply lotion, was getting very tiring. I was tired of wasting money on products that were pretty much useless and ineffective. Read more>>
Dr. Hildra Starks | Higher Education Researcher
My thought process behind starting my own business was mental freedom. I've never been content with working for others. Read more>>
Bernard King | Photographer & Videographer
I wanted build a legacy for myself, I didn't really have anything special going for me, so starting my photography business was something special to me. I've always been a fan of art and I see photos and videos as a work of art, that is what drew me more towards grabbing a camera and learning about photos and videos. Read more>>
Snowflake Snowflake | Musician singer rapper
I basically was into music from a child but never perused it so became more like a dream to me then last year august 2020 i was going through some personal issues an started writing my pain an thoughts into songs on a app called Voisey and my Instagram followers loved it so I kept going and putting myself around other musicians with the same vision finally recorded my first song what makes you think ft dirty dapz an my followers also loved it so I then decided to take it more serious an brand myself etc things are all going to plan I now have 3 singles released my first music video out end of September 2021 for my single GLOW UP an I've performed live twice which was my main concern about entering the creatives industry but I did it with flying colours an enjoyed it very much here's to the future of SNOWFLAKE ❄️. Read more>>
Heaven Thomas | Heaven Dawn Thomas, The Queen Of Credit, Author of Credit Is Power and Owner of Heaven Solutions.
I initially wanted to start a non profit org to decrease the minority prison population. My first event I had a silent auction to donate laptops and books to college kids. Once I seen everything that went into running a successful organization and working full time ate Chase bank I knew I had to go into business for myself. I needed money in order to evoke change in my community. With the same theme of helping people, I launched my consulting company Heaven Solutions. Read more>>
Dequann "Dee" Walker | Customer service specialist and online bakery owner
In late 2013 I lost my job, and that broke me literally from mentally to financially. It was the first time in my life that my livelihood was stripped from me, and I had to figure things out quickly! At this time I was in grad school as well, working odd jobs to cover my bills, but something internally said " figure out a side hustle"! I've always been a great cook, but baking not so much, I partnered with a friend, picked up a recipe for chocolate cupcakes, had my mom take them to work for her colleagues to sample, and the rest as they say " was history". Read more>>
Angie Reach | Mobile Yarn Store Owner
I'm not a risk taker but I always had dreams of owning my own yarn store or something with in the industry – something I am passionate about. I kept weighing all the risks, trying to uncover all the "what if's" and then I couldn't decide on when. I had it all planned in my head and it wasn't until someone said you can keep talking or you can go get a vehicle. I knew when I made that purchase I was all in! I did in May of 2019. Read more>>
Jazzuri Rouse | Chef/Caterer
I always wanted to work for myself and be my own boss and pressure doing something I love, so I decided to capitalize on my talents. Read more>>
Kristin Benton | Founder, Adventure Alchemy
I have always been in business for myself in some form or fashion. As a brand new college graduate, I decided to start a business in stead of working for someone else. Primarily, I never could find a company that offered what I was really good at AND what I loved doing, so rather than settle for a paycheck, I chose to challenge the status quo and create my own perfect-for-me job! That was nearly 20 years ago! And, here I am, now an owner of 2 thriving businesses and happier than ever to be charting my own course. Read more>>
Chatejah George | C&C Movie Film Studio Owner

I wanted to open up a movie film studio. I saw a vision and prayed about it. I wasn't sure if I could do it or not, but I've started a lot of businesses and knew that I could start this one too. Read more>>
Cora Christian | Celebrity Body Contouring Specialist and Master Instructor
I knew I wanted help my clients get amazing results, So I sat down and created an amazing formula to help my clients achieve lipo-like results without going under the knife so before you go under the knife try our Beyond Beauty Body Ice™️ Read more>>
Ayo McKerson | Owner of Always Reliable Junk Removal
After purchasing my first box truck in 2020 to originally move freight, I switched courses to do junk removal when rates continued to drop for freight during the beginning of the Pandemic. I got the idea from my college roommate at Albany State University. His brother owns a junk removal company in Metro Atlanta. I wanted to start a Junk Removal Company that provided affordable prices and great customer service. Read more>>
Carol Bowman | Educator , Founder & CEO of Learning In Color Corporation
Interestingly enough when I started doing this work, I wasn't looking to start a business, I was looking to make social impact which later developed into a true business model that I was able to scale. Read more>>
Prinscilla Branigan | Candle Chandler

Initially, it was to have another source of income. In my experimenting phase, I quickly learned that I could incorporate my love for herbs and all things natural. Read more>>
Breonna Ray | Licensed Nail Technician
My thought process behind starting my own business was to do what makes ME happy! After high school, I wanted to be that one in the family where everybody was proud of me. I went to college and worked a full time job and everyone was happy for me, but I hated everything I was doing. I had over 12 jobs in my life and I'm only 22. I then decided to take a nail class because I was getting my nails done faithfully every 2 weeks. Thought if I learned, I could save money and do my own nails, but it became something I loved doing! I never gave up, kept grinding to get better and better! Now, I'm a licensed nail technician, doing nails full time, and about to start teaching other young ladies on how to be their own boss! Read more>>
Jazmin Warren | Nail Technician and Instructor
The thought process behind starting my business was a desire to control the outcome of my days and to make people feel good while doing it. I'm 22 and I felt like my efforts in the workplace had often gone unnoticed. More times than not being younger lead to a lot of conflict because older employees would try and put their responsibilities on me. While working in concierge in Buckhead, I'd interacted with so many people and they were close in age with me but here I was constantly working and feeling like I still needed to do more. Read more>>
Tiana Stephenson | Educator | Founder and Owner of Watch Mi Work LLC
My thought process behind starting Watch Mi Work LLC was simple; I wanted my students to have a chance at a better quality of life. I wanted to limit the excuses as to why black and brown students did not have adequately trained teachers or resources that identified and supported their academic and behavioral needs. There is always an excuse for why students don't get what they deserve: a quality education, prepared teachers, supportive school environments. Read more>>
Edwennia Moore | Little Girls Day Spa
My thought process behind going into business for myself is that I wanted little girls to have a place of their own that they could go to get pampered. The feel, the look, all for them! I wanted them to leave with an experience. Read more>>
Branden Ivy | CEO | Sneaker Enthusiast | Producer
I was sitting at my office and had that waking life moment, that I was tired of making other people rich off my abilities. See, in life we all have our own chess board, yet most settle for being a piece on another. I made the conscious choice in that moment, it was time to start playing the board I was given and stop settling for being a piece on someone else's. Being a HUGE sneaker head, I knew I had found my lane and started putting the pieces together immediately. Read more>>
Rachel Dinkins | CEO & Founder of Rachel Indira Hair Care
My thought process behind starting your own business is knowing that it will not be easy at first but knowing that you have to be persistent. Don't give up even when it may seem challenging. I learned early on to have passion in your endeavor. Success will come but it requires a lot of hard work, drive and sleepless nights. It is bigger than someone who solely is starting a company out of just wanting to make money! You need to be able to have passion so you can be impactful to your audience. And this will help you succeed and withstand any obstacle. Read more>>
Karnesha Slaughter | Jewelry Lover & Business Owner
During the pandemic, I, like many others, began working from home. I found myself with a lot of free time. And I figured it was a really good time to act on the ideas I've been having for a while around starting my own business. I really love jewelry and I'm someone that is always wearing different pieces and people ask me where I got them from. So I figured why not combine my passion with something that would make me happy and start a jewelry business. Read more>>
Tunisia Bowen | Owner of Bold Faith Cosmetics
Initially I was terrified.But I have always felt compelled to start my own business and build a beauty brand. Read more>>
Danyetta Miller | Ladii D
After experiencing an unexpected layoff, I wanted to create a space to utilize my God given talents where the rug couldn't be pulled out from underneath me so easily! With this vision it was clear that wanted to provide women with the looks and experiences that we witness star's receiving, but on a working woman's budget. To create a space that encouraged women that all we need is to enhance their natural beauty and create a beauty lifestyle where we can feel good about ourselves! Read more>>