Dialogues, lyrics, quotes & affirmations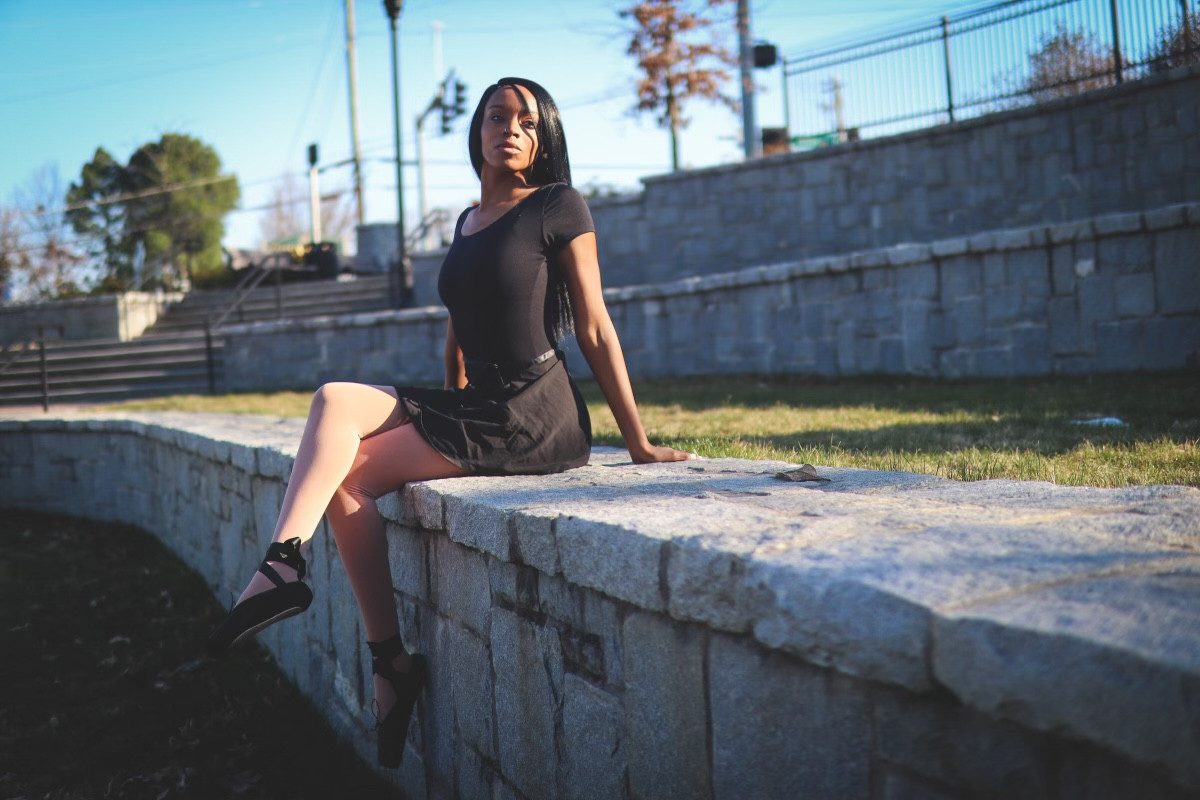 Do you have a favorite dialogue, lyric, quote or affirmation? Please share with us below.
Melanie Flores | An engineer's mind + a teacher's heart + a gardener's hands

My favorite quote is "You have been assigned this mountain to show others it can be moved." It reminds me to stay strong even when things are extremely challenging. Sometimes progress happens so slowly that you don't see it in the moment, but over time the increments add up. It's also a reminder that we lead, inspire, and influence others by example. Someone is always looking up to you, even if you don't realize it at the time. Read more>>
Mister Overstreet | Music Artist & Author

I'm a Star Wars fan and this line has stuck with me since the first time I ever heard it. As a kid, I would always say "I'm trying" to do something. Master Yoda made it perfectly clear to me that there is no gray area when it comes to results. Either you do, or you don't. When looking at everything from that perspective, it helps to fight self doubt, fear, and complacency head on. Read more>>
Erica Renee Walker | Author, Speaker, Filmmaker & Traumatic Brain Injury Coach

My favorite quote is "Accept what was and now what is." This quote to me means accepting everything that has transpired in your life, both good and bad, and accept your present state for what it is. I love how it empowers and causes me to be thankful for the life I live. Read more>>
Sarah Waston | Lingerie Designer & Founder of Breakfast at Six

My favorite quote, although I have many, is an all-time quote that had shifted my perspective since I was a growing young adult navigating school, relationships, business, etc. And that quote is from Erykah Badu in "On and On". "The man that knows something knows that he knows nothing at all." This lesson can be dispelled in many different life applying ways, but for me – it gave me these hideaway gems that I always guide my life by:
1. Always be a student, any and everywhere you go. 2. The "game" isn't rigged, if you view your competition, peers, anybody as just another human being trying to figure things out, than what makes them bigger than you? That thought helps me refrain from imposter syndrome, or the thought that someone's celebrity, or influence could trump what I have to offer the world. I'm a big deal too. Read more>>
Crystal Williams | Career Coach

I absolutely love this question! Reciting inspirational quotes and declarations is my jam! It's essential to my daily routine which helps me jumpstart my day. I have so many favorite quotes and declarations but the one that I regularly say throughout my day is as follows: "I declare and decree that the work I do is not in vain, but it will build discipline, perseverance, and other characteristics needed to thrive in life" This declaration aligns to one of my favorite Bible scriptures, 1 Corinthians 15:58. Reciting this declaration consistently ignites my soul to keep pushing towards my business and overall life goals. It also reminds me that no matter how hard it may get, especially when I don't see the results of my work right away, I must continuously activate my faith and believe that the work I do as a part of my divine purpose is not in vain. Read more>>
Karley Millender-Morris | Creative Director & CEO

One affirmation that I continuously repeat to myself is, "Nothing is Impossible". Anything you want to achieve in life can be done. It's never too late and although it may seem hard or difficult, it's not impossible. Read more>>
Jamenda Whitehead | Wedding and Lifestyle Photographer

My favorite quote or mantra is "Nothing fun happens, in your comfort zone" This quote has become the little voice inside my head, that tell's me to do the thing that's uncomfortable, because it leads to growth and experiences I could have never imagined. For years I put off seriously pursuing photography, because I did not know how to work a camera, and I was afraid of failing. However, I've learned that failure is a part of growth, and there have been so many wonderful moments that have happened, simply because I decided to step outside of my comfort zone and begin a new journey. Read more>>
Romney Lewis | Artist

"Comparison is the thief of joy" is a mantra I try to live by. In this industry sometimes you get caught up looking at everybody else when you only really need to be looking at yourself. Everybody has a different trajectory and their moments happen at different times. Enjoy the process, enjoy where you're at and try to out-do yourself. I love comparing Romney to Romney and not to anyone else. I'm a one of kind artist and my art stands alone. Read more>>
KayCee Parham | Owner of Reb3l To Royalty Cosmetics

"Work until you no longer have to introduce yourself"- Harvey Specter. Work extremely hard for what you WANT so in the end everyone will know who YOU are from all the work you put in. My brand, Reb3l To Royalty Cosmetics is all about highlighting, accentuating, and normalizing dark skin beauty within the beauty industry and the only way to change the current stereotypes is to lead by example and push my brands message. Therefore, when I walk into ANY room they already know what I stand for and the message my company embodies. Read more>>
Joseph Tompkins | Founder & CEO

Mediocrity comes to those who wait for their dreams, Greatness comes to those who pursue them- Joseph Tompkins I created this quote in my darkest hour. I was homeless, I barely had any money and I didn't know where my next meal was coming from but I never gave up. Instead, I let that moment fuel the rest of my life and slowly started to break myself out of the mediocre mindset I was stuck in for so long. I began to manifest the life I wanted and pursue it with everything in my soul. My success didn't happen overnight In less than 5 years, I went from homeless to Homeowner, walking on the street to dream car, broke to multiple businesses on the Forbes list and I'm just getting started. Read more>>
Dedria McClure | Family Photographer

Before I started kindergarten, my mom told me something that I have stuck with me even today. She stated "Do not be anyone else, but yourself". To be honest, through out my school years. I wanted to be like everyone else. I wanted to be normal. I didn't want to stick out like a sore thumb. I already had a weird name (DéMeale) and I already had a difficult time speaking. How wrong was I? She knew I wasn't meant to be like anyone. Why would I want to be like anyone? If I am like anyone then I would likely to be forgotten. My mind completely change when I graduate from High School. I am always looking for a way to stand out. I want to be someone that every could remember. I will be someone that everyone will remember!. Read more>>
DeMariah Newsome | Portrait Photographer & Artist

One of my favorite quotes is by Jesse Jackson and it states, "Never look down on someone unless you're helping them up." Relating it to my industry, it means to not look down on someone or to criticize their work because you feel as if they aren't on the same caliber as you. Instead, help them, teach them, or provide them with resources that can help them improve. Remember the person you look down on today could be the person you look up to tomorrow. Read more>>
Summer McIntyre | Future Therapist/Counselor

My favorite quote would have to be, "Once you realize you deserve better, letting go will be the best decision ever." This is my favorite quote because throughout my life, I had to make some decisions to better myself. I had to close doors on some people who weren't motivating me to be better. I also had to close doors on people who were toxic, and hurting me. Throughout my life I've always been considered as someone very happy, and always positive. My mindset is if you're not helping me to be a better me, we just won't be friends. Read more>>
Alexander Noir | Songwriter/Entrepreneur

My mother taught me this . And it means closed mouths don't get fed .. I never shy away from being direct while respectful. Read more>>
Naeemah Muhammad-Neason | Choreographer, dancer & Owner of stay On Pointe Dance Academy

"Thoughts become things. If you see it in your mind, you will hold it in your hand." – Bob Proctor This is one of my favorite affirmations because it's simple yet profound. The power of our mind is limitless. If we truly focus on something we want and work towards achieving the goal, we will succeed. Read more>>
Alise Crittendon | Copywriter & Digital Content Creator

I have so many quotes that resonate with me but this one in particular stuck with me as a reminder of my worth. In October of 2020, I attended the Multicultural Talent Pipeline hosted by Publicis Groupe. During one of the sessions, Minda Harts, author and CEO of The Memo LLC, told us "You belong in every room, but not every room deserves you." This was so important for me as a black woman to hear especially as I navigate the beginning of my career journey because it reminds me that I should always be aware of my value and honor it. Read more>>
MonA Hayslett | Actress | Fashion Artist | Creative

My favorite quote is "I want to sing like the birds sing, not worrying about who hears or what they think."― Rumi" I love this quote because for me it's a double entendre. It reminds me not to care about what others think of me and the only validation I need comes from me. It's also an ode to my childlike self, when I was young my mom nicknamed me Bird because I was obsessed with the Tweety Bird character from Looney tunes and I also looked a bit like tweety bird(but that's a story for another day). Any-who with Bird being my childhood nickname the second meaning of the quote takes me to my childhood and ensures me that the younger me who was outspoken, carefree and bold is still there for me to tap into when I need her. Read more>>
Dessie Hall | Speaker & Trainer

My Affirmation: I belong here! "My voice is my microphone.". I will use it to inspire, enlighten, train, and challenge students to be greater. Every time I'm given an opportunity to speak, I seize that moment and make it count by showing up prepared and ready to deliver. Often times, it's not naysayers that speak negative things in your life, sometimes it can be yourself. There were times when I was invited to certain arenas to speak and I couldn't believe I was there. That's when I put myself in check and said, "I belong here" and in that moment, I owned my reason for being there because I had purpose. Since then, when I 'm scheduled to speak or facilitate training, I walk through the room and pray and speak positive affirmations in the atmosphere. I do the same when facilitating virtual training
in my home office. Read more>>
Laura Whitaker | Executive Director of ESP

"Not all of us can do big things, but we can all do small things with great love."-Mother Teresa I adore this quote as it has been relevant in every part of my adventured career with ESP. I did not set out to do big things. Taking over a nonprofit organization serving individuals with disabilities at age 19, Big things just were not an option for me. It was about survival, not only for me but for the individuals we served and the beautiful organization they love. ESP provides transformational opportunities for individuals with disabilities and their families as we change communities for the better. The founder passed away with pancreatic cancer. I had no experience, I was simply trying to make it through my sophomore year in college at the University of Georgia. So I started small: one donation and one program at a time, for the 40 people I loved at ESP and their families. And as the years came by, the waitlists grew, the need for after-school programs for kids with special needs and parents in need of respite came. One small act after the next, we grew the organization, raised $3 million on the heels of a recession to build a 14,000 sq. ft building to serve kids on the waiting list – now serving thousands. Read more>>
Phillex Stewart | Musician & Creative

"There's more than one way to skin a cat" When things aren't working out in my life, I always remind myself that there are multiple ways to accomplish something. So if what I'm doing isn't working, I need to change my perspective on it in order to create a new solution. Read more>>
Halimah Consuelo | Multidisciplinary Visual & Performance Artist.

My first acting teacher, Kate Peckham told us "It's easy to give up if you think you're not worth it. Imperfections' perfection-if you know how to work it!" That quote has stuck with me through the years as I've navigated my journey. It's pretty self explanatory and it's simplicity is what I love. The things that we can sometimes be most self conscious about are the most beautiful and unique. When worked from the right perspective they become strength. Bob Fosse was balding prematurely and had bow legs- with his use of hats and angled movement, he made them signatures in his dance style and to this day it's revered by legends. Read more>>
Serena Rae | Singer/Songwriter

I am a big New England Patriots fan. I am from Georgia but I was born into a fanatical Boston sports family. Coach Bill Belichick has a phrase, "Do Your Job." This mentality is what keeps me focused in my musical career trying to do what I am responsible for and not take on more than that. Working well with others is a big part of the music industry and I love doing that, but when I start comparing myself to others, especially other artists, I know that can be detrimental. This phrase reminds me to stay on track and follow my creative path. Read more>>
Karlton T. Clay | Victory Productions Network, Filmmaker & Content Creator

My favorite quote that I wholeheartedly believe in and I constantly tell myself and others is "GROW AS YOU GO." It derives from my favorite passage of scripture Phillippians 4:13: "I can do all things through Christ who strengthens me." A lot of times we discourage ourselves from following our dreams or pursuing our passions because we are not "deemed experts" in a particular field or we feel like we don't know what we're doing. However, life is about progression. Sometimes, even we don't know all the ins and outs, we have to step out in faith no matter what it looks like or no matter who supports you or not. As you continue to go through life and follow your heart, you will grow and develop the skills you need to continue to be successful. I say continue to be because I believe that you're already successful once you make the decision to step away from fear and step out in faith. Read more>>
Malia Alvina Meleah Gray Brown | Designer & Therapist

"Start where you are. Use what you have. Do what you can." Arthur Ashe It's fundamental to life for me. It reminds me to be grateful for where I am and that what I have within me is enough. It reminds me to give myself grace and not put too much pressure on myself. In terms of business , it reminds me that I don't need to compete or compare ,I have what it takes and from that I can do what needs to be done. It's like no matter where you are or what you have in life there is possibility for something greater. Read more>>
Ra'Ven Young | Dancer & Creative Artist

I have enough. I do enough. I am enough. Comparison has become borderline deadly because of social media. Others are willing to destroy themselves to "fit in" or to keep up. You have to constantly remind yourself that their path is not yours. You have your own journey. Your grass would be just as green if you tend to it. Read more>>
Tanisha Charron | Entreprenuer, Mentor & Speaker

My favorite quote, which is actually my sons favorite quote as well is "hardwork beats talent when talent fails to work hard". It's a mantra that I instilled within my son and I try my best to embody daily. God has given each one of us an innate gift and everything that we need internally to become the visual representation that we want to be its up to you to apply yourself and dedicate yourself to fulfilling your goals and aspirations. What I love about this quote is that it challenges you to not rest solely on being good at something. You can have all the talent in the world but if you fail to practice your skill set or study your craft the level of success one could attain becomes limited. There will always be someone who may not be as talented or as gifted you in your field but because the work ethic and hunger to be the best at what they do will ultimately be the difference between who is number 1. Read more>>
Evelyn LeVasseur | Fitness and Mindset Coach

I love this quote because it reinforces the idea that our purpose is meant to bring some benefit to others. It takes me out of the thinking that "it's all about me". When I think of my role as a mom specifically, I'm able to let go of thoughts that are centered around me. My purpose isn't about me, it's about the legacy I will leave for my girls. If I want my daughters to grow up to be strong, confident, self-loving women, then I have to be one. They learn more from my actions and behaviors than just my words. So, if I want to change the world, I have to start at home. Read more>>