Decision Makers Series: avoiding decision fatigue by adopting effective habits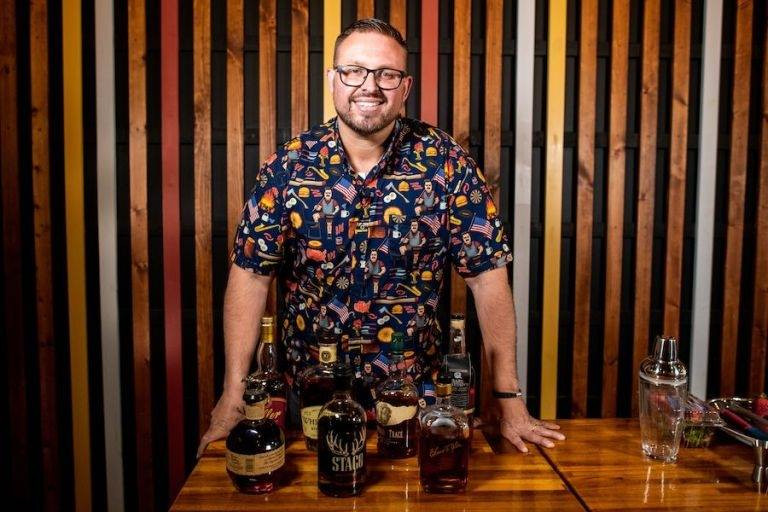 There's a ton of research around how setting habits can help us conserve energy because it reduces the number of decisions we have to make in a day. However, not all habits are created equal and so we've asked our community to tell us about the habits they have been most effective for them.
Auguste Crenshaw | Business Coach

AWETHENTICITY, I am a firm believer we should leave others in Awe of who we are. Anyone can label themselves as an entrepreneur. Although you may not be in competition with anyone else, there is a choice your potential client or customer has to make. Connecting deeply and identifying with you solidifies brand loyalty. Read more>>
Thomas Francis | President and Founder

I think for me, it was really wanting to stand out, and deliver a memorable experience. No one has done anything like this, or attacked this market segment like I have. I really wanted to solve for a two-fold problem: How can I bring an incredible experience to people's homes, and tailor it to the adult party market? When we look landscape of at home parties, it really is kid-centric; I set out to change that mantra, and what would be fun for adults to have. Read more>>
Will Smith | Writer & Producer

The biggest factor behind my success has been my faith in God and my Lord and Savior Jesus Christ. God gave me a vision in 2014 and I have ran with it in faith ever since. Yes, there were and are practical steps that I've had to take, but I have trusted in Him to provide everything I need in the midst of it. Where I am lacking, God has the resources. Where I am weak, God is strong. Having faith in Him gives me the confidence to push through the no's and the rejections along the way. Read more>>
Ashawna Lane | Business Consultant

The most important factor behind my success would have to be my self belief. I believe that we are all capable of achieving success and whatever else we fully put our minds to. Whatever we believe ultimately becomes true in our lives. The most important thing anyone can do to get the results they want out of life is believe in themselves. Read more>>
Joe Gransden | Jazz Trumpet Player/Vocalist/Entertainer

One of the most important factors behind my success is hard work! I knew at the age of 10 years old that I wanted to be a professional trumpet player. I've worked hard everyday of my life since then to achieve my goal. It's a tough climb and sometimes it becomes overwhelming. The key is to never give up. If you love something enough and put the time in you can get there! Seeing yourself improve over the years can also be motivation to continue the journey. I've hit many plateaus along the way but I look at those as stepping stones! Read more>>
Jaiden Patterson | Lash Artist & Educator

The most important factor behind my business is staying humble while still knowing my worth. The success of my brand matters a lot to me simply because I am a beauty provider and I base my success on my clients' reactions when they see their fresh set of lashes, and also the returning clients that I have. Being able to see the excitement on their faces and making them feel beautiful really warms my heart. Read more>>
JULIANA LEBRON | Independent Consultant at Immunotec.

Changing people's lives, offering a superior quality of life to live better, incredible results with a unique and exclusive product! Being free, with residual income, no boss, work to live, not live to work, best job ever! Read more>>
Semii | Entrepreneur, Artist, Marketing / Brand Maven – I hate titles

The most important factor behind the success of my brand would have to be my reputation in consistency in quality and innovation. Regardless if I'm working in cannabis, music or events, I'm always focused on ways to create something or do something that has not been done before within that space; that will only add value to the overall experience. A lot of times people get lost in the same ideas "or personal preferences" they do already and end up getting stagnant not thinking about the actual brand / project story itself. Read more>>
Jess Carae | Beauty Bar Owner/ Cosmetics Owner

The most important factor is to never give up and to stay on your toes. It's hard running a business especially if you're doing it by yourself. For me personally, there has been so many times I wanted to give up, especially when COVID hit, and I was forced to close for months. That's when staying on your toes is also important because things happen out of nowhere and being able to recover quickly and having new/different ideas will help your business stand out. Every business has highs and lows, it's how you work with those that will determine your success. Read more>>
Jamall Miller | Clothing brand

I think the most important factor behind my success is tenacity and perseverance. I've experienced many ups and downs in life and in business and being able to regain focus and keep moving forward has been essential. Read more>>
Dave Hall | Photographer | Videographer

Belief. I believe in myself and even though I am very receptive to outside feedback I believe that I will always make the right decision. The next most important factor for me is focus. When I focus there is no telling what I can and will achieve. Fortunately I am able to be focused more times than I am not. Read more>>
Janice Baldwin | Realtor and Team owner at Janice Baldwin & Associates at Keller Williams Realty Atlanta Northeast

I moved from a small town outside Buffalo, NY to a small city outside Atlanta GA in 1994. In 1998 I began my career in Real Estate in a small southern city. I had just moved too and knew less than 5 people. Starting a Real Estate business and not knowing anyone was not an easy task. I asked the person in my small office that was successful what I needed to do and her answer was to "talk to everyone" and to get involved in local organizations. Read more>>
JoSha Williams | Model

Being an upcoming model I believe that my most important factor would be conquering ALL my desired projects and branding my name. Once my journey to success takes off I then want to become an "inverted pyramid" sister to all of the other females out there who knows what they want out of modeling but allowing the weight of doubt and self struggles interrupt their journey. Read more>>
Brian Wiltsey | Singer/Songwriter/Musician/Producer

I feel the most important factor of being a singer/songwriter is creativity. However, it is not just creativity in the sense of being able to write interesting music and lyrics. It's having the creativity to constantly change my career path and utilize my talents to be able to make a living in various areas of the music and entertainment business. Read more>>
Kyle Hobson | Poet, Scholar & Creative

The most important factor behind my success, truthfully, is the authenticity behind what I do. I don't do it for the fame or notoriety or money, although all of that would be beautiful to have. I do the things I do because I love them. Every connection I've made, every person that I've helped, every poem that I've spoke, and every event I've hosted have come from genuine thought. My goal is never to be at the top alone, so I will do whatever I can to make sure that me and my people eat. I feel like what I do adds to that central goal. Read more>>
Dhindsa Hulana | Serial Entrepreneur Face behind The Hulana Brand

The most important factor behind the success of my brand has been consistency. I started my first legit business in 2018 fresh out of high school. I've always had an entrepreneurial spirit so anything that I have had my hands in was a success. I have always believed in myself and that has been the driving force behind all of my projects. Once I realized that my brand doesn't grow unless I feed it I have been intentional ever since. Read more>>
Shalanda Lee | Sereniti Jewels, Owner

The most important factor behind my success/the success of my brand is my husband. Throughout the week, I am juggling several hats. I am a mother to a very energetic 4-year-old, own a non-profit organization, work full-time as an educator and a front-line worker, and run two online platforms. My husband ensures that my packages are shipped out within 24-48 hours and informs me when the inventory is low, etc. His major is Business Administration; Read more>>
Tia Murry | Motivational Speaker, Mindset Coach, 2x- Best Selling Author, Serial Entrepreneur

The most important factor behind the success of my business is that I show up authentically. I consistently feed my mind via books and accountability partners on how I can better serve those who connect with me. I provide useful and relatable techniques that those who are willing to do the work get results. Read more>>
Tiffanee Nolan | Makeup Artist and Esthetician

The most important factor is my faith and simply doing the work. I live by the scripture "Faith without works is dead." I trust God to lead and guide my steps but I know that I have to do my part. No matter what "doing the work" involves, it has to be done; even a well-oiled machine cannot operate on its own without someone operating it or starting it up to do its job. Read more>>
Janelle Jones | Marketing Strategist and Coach

I would say that my big success started when I realized that I had to be my brand. There was a point that I did not want to be the face of my brand. I realized that people loved working with me, and it was me that they were buying into. It was my spirit, my personality, and my joy. I made them happy to do their business high motivated them to push themselves further. I was the reason that they wanted to work with my brand. It wasn't because I had a beautiful logo or my fantastic website. No, they wanted to hear me speak. Read more>>
Paulette Edwards | Image Consultant/Lifestyle Influencer

I think in order to effectively answer this question I would have to go back to the beginning….. I knew I had a an eye to create unexpected looks since I was a teenager however, I didn't understand how far that would take me until I won "Best Dressed," as my senior superlative. Once reality set in that the random prints, colors and texture combinations that I was pulling together resonated with other people it was a no brainer. You've got something here! Read more>>
Kwanda Howard-Brown | Financial Advisor & Natural Skin & Hair Distributor
The most important factor behind my brand was the importance of Legacy and building generational wealth. My late grandmother's Annie Doris Howard and Malena Johnson was my sole inspiration for forming Wanakreationzii Llc. Read more>>