Meet Catherine J. Alston: Photographer & Fine-Artist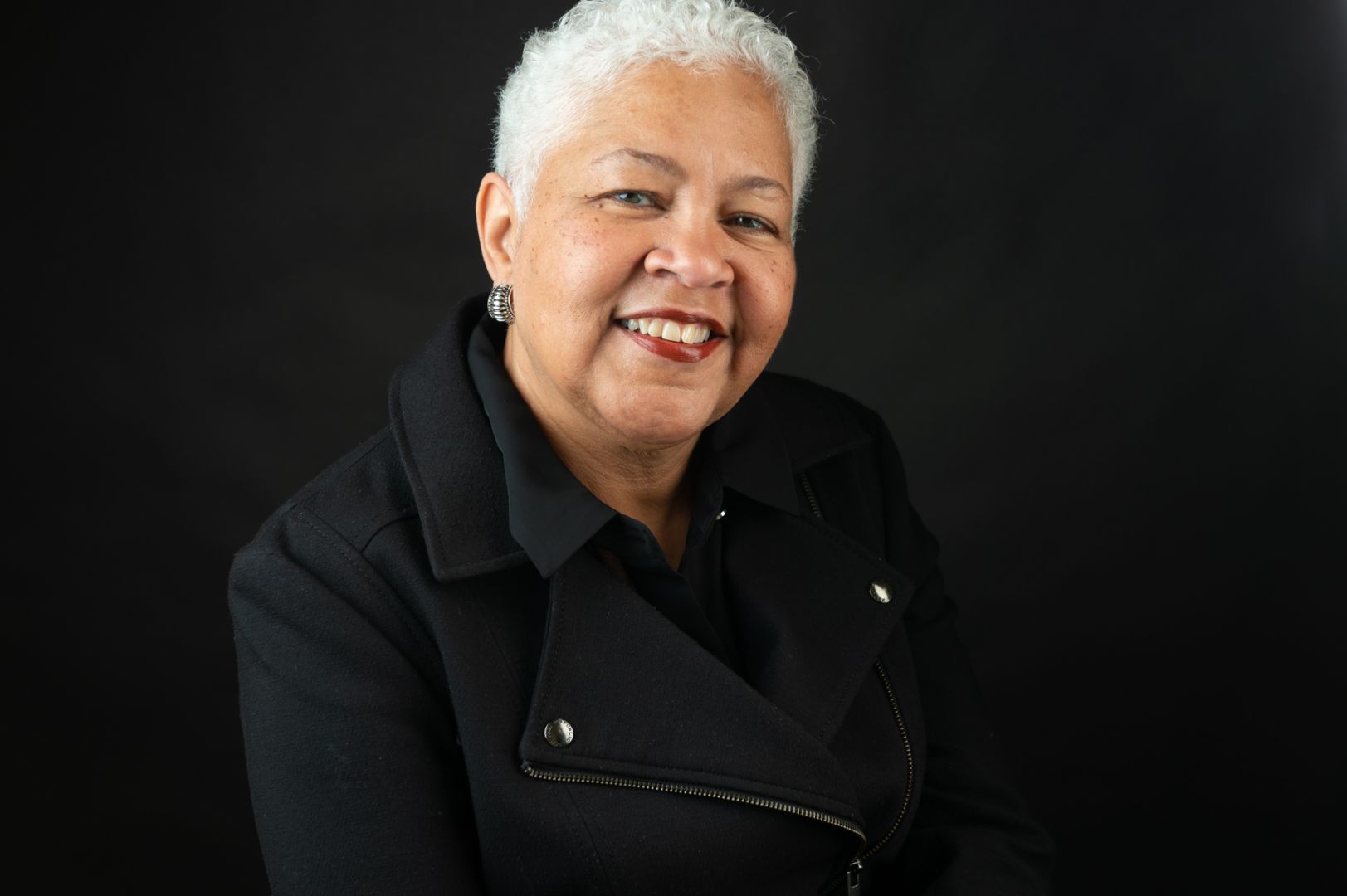 We had the good fortune of connecting with Catherine J. Alston and we've shared our conversation below.
Hi Catherine J., how has your work-life balance changed over time?
My work life has changed so much now that I am retired. Now, I work part-time. It is a lot less stressful now verses some 30 years ago of having to be dedicated to making a living with a full-time job commitment and raising 2 small children. Now, I have more personal "me time" and artistic time to explore my passion for photography. Years ago, I was so stressed with needing to survive to provide for my children and an elderly mother with Alzheimer's Disease. The balance today allows me more time to be creative and learn techniques to finesse my art. My work-life balance today also offers the opportunity for me to see things and situations surrounding me in a different way. I can see every day in a different way than before. The stress is somewhat lifted.
Alright, so let's move onto what keeps you busy professionally?
Catherine is an Atlanta native. I started out teaching myself photography, learning everything about film photography through research and reading. Learning techniques and processes with the film medium at that particular time in the early '80s and using my children as models to pose and take photographs. I received formal training at The Callanwolde Fine Arts Center in Atlanta, Georgia, Here, I studied various techniques of film developing, using an enlarger, camera techniques, exposure, lighting, composition, film processing, film printing and more. As time went on developing film was replaced with the advent of digital photography. Also, must I say, I learned photography using a manual camera. No histogram at that time nor LCD screen. Learning exposure was paramount. Today, I am a professional with more than 30 years of experience. Ms. Alston's creative and artistic eye often lends itself to taking pictures of people in their own unique environments. Her style is reflected through her subjects in fine-art photography, Newborn photography, portraiture, event, documentary, commercial/studio photography, flower photography and so much more. Catherine feels that "The camera records timeless memories and captures the essence of the person and the happening. Without those timeless memories, we soon forget. It is essential to look back, reflect and leave something behind for history". Ms. Alston utilizes the camera as her instrument of choice that allows her to capture a given moment on a photographic canvas expressing the essence of that very moment. Catherine feels that "Once the moment is captured, it may be gone in time, but will always be treasured later in the heart when reflected through photography." My photography is art. It is timeless. It is relevant no matter the year it was taken it. It will always evoke a stare from others admiring, its beauty or memory. My photography is spiritual. It speaks to the heart. The following is what I want the world to know about me and my brand and story: My art is how I see the world. It is how I see the beauty, the ugliness, the realness of the moment, the inspiration, the innocence and the integrity of what captures the person, mood or location. I wish to make those who view my work feel the spirit of how it makes them feel. I would like those who view my work, feel the Goodness of my soul. I feel "The camera records timeless memories and captures the essence of the person and the happening. Without those timeless memories, we soon forget. It is essential to always look back, reflect and leave something behind for history, to create a legacy. I wish my work to be remembered long after I am gone. I utilize the camera as my instrument of choice, that allows me to capture a given moment on photographic canvas, expressing the soul of that very moment. I truly believe that printing and sharing your work in print as a gift to others is paramount. Today, in this digital world of photography, there is so much work being left on the hard drive of the computer or in the digital cloud. It is so essential to get your best work printed. My message of inspiration is to thrive and always learn everything there is to know about your passion for photography. Also, be willing to learn and take chances on your photography. Learn your camera. Be the best critic of your work. Be imaginative. I would like others to know that my work is always evolving and so reflective of my growth and the beauty of life. I feel what sets my work apart from others is the emotion and passion that is conveyed within the work. It is more than a snapshot. My work is a story, a feeling, a mood, a color, or emotion. I am most proud of showing my work in prestigious galleries, libraries and at Hartsfield-Jackson International Airport. I am proud of my work being bought and admired by art collectors and Fulton County Arts & Culture Programing. Professionally, I got where I am today by being humble. Always being open to new learning experiences. I've made plenty of mistakes along the way, however, there is something always to learn. No. it hasn't been easy. The challenges are to learn that there are always more ways to achieve the end result. It is the journey and the going through it part which makes you feel that it has been a journey worth going thru. The learning of anything strengthens your confidence and assurance of your passion. I overcame the challenges with my quest to achieve what I wanted to get out of the end product of the photography result. I overcame the challenges with my enduring motivation. I overcame the challenges with my thirst to make the photography or art my own. To make it look like I want to see with the feelings I want to envoke. The lessons I have learned along the way involve; patience, always exploring new opportunities, always learning new techniques and seeing inspiration from other works of art around me by other artists.
If you had a friend visiting you, what are some of the local spots you'd want to take them around to?
First, I would take them to my favorite Mexican food restaurant in Buckhead called Uncle Julio's, Or take them to Buckhead's Chima Gaucha for Dinner. I would take them to Lenox Square Mall or Perimeter Mall for shopping. For Drinks, I would take them to the top of the Peachtree Sundial Restaurant. I would take them to the Atlanta Hight Musem or to Hammond's House Museum to have an African American experience.
Shoutout is all about shouting out others who you feel deserve additional recognition and exposure. Who would you like to shoutout?
I would like to dedicate my Shout-Out to Shelia Turner, founder of "Sistagraphy", My Sistagraphy Family of Sisterhood and Angela Hammond. My longing and loving friendship with Shelia Turner as my photographer mentor has brought me to understand the importance of the creation of my work as an African American Woman photographer. Shelia 's founding of the collective "Sistagraphy" "created the platform, forming strength and friendship through the journey of photography. Shelia gave me the confidence to believe in my work and the significance that it mattered in society today. With continued encouragement along with support from my "Sistagraphy" Sisters. The voices and the stories that I create through the medium of photography is more than just Beauty. It is timeless and has purpose. In spirit, Shelia will always be with me. I will always be thankful for the strength, Love, and support that Angela Hammond has given me throughout the years. She has always attended my exhibitions. Angela has been my rock on which to rely on for truth and support. Thank You All!
Instagram: calstonphotography
Linkedin: Catherine J. Alston
Facebook: Catherine J. Alston
A New Website for Catherine J. Alston Photography is in the works. It will be coming soon.
Image Credits
Photography© Catherine J. Alston