Work-Life Balance: is there such a thing?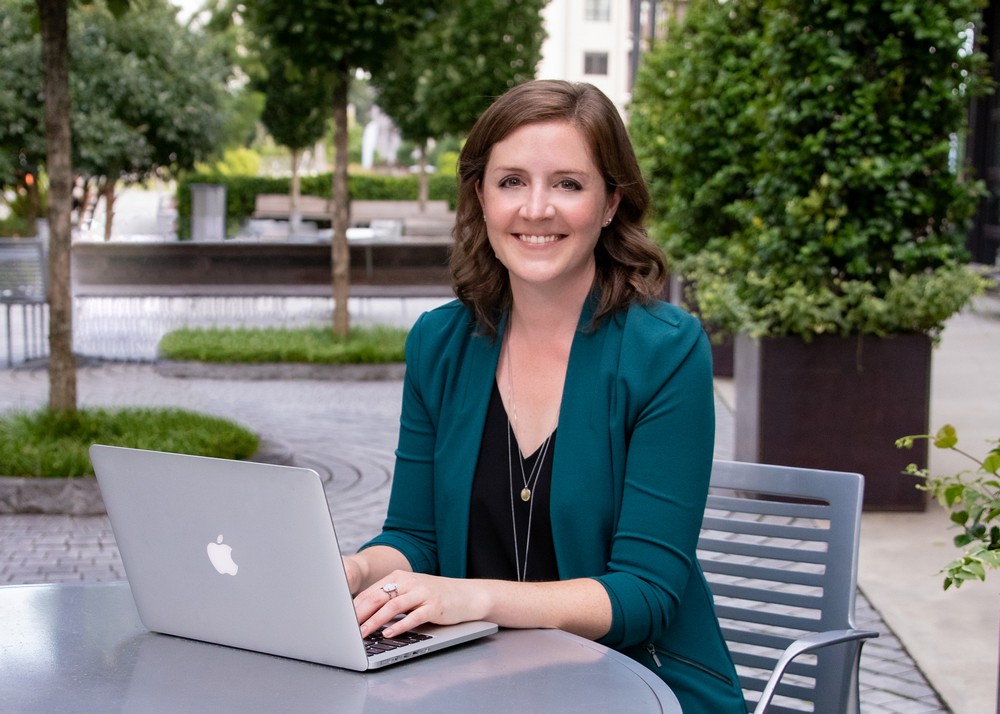 A host of factors, developments, and dynamics have made most industries more competitive than ever. As a result so many of us wonder whether there is still such a thing as work-life balance. We reached out to the community to hear perspectives on finding the right balance.
Kayla Bell | Swimwear Designer
Since we've been in and out of lockdown with the possibility of that happening again, I've learned much better ways of balancing work and life overall. Being in a position where one has to work from home, I've learned to set boundaries as well as enforce them along with setting deadlines and extending myself grace when things happen that I'm not in control of. Read more>>
Quinton Porter | Mr. "Ice Creeme" Man
My work life balance has definitely changed over the years of owning a business. I started Scoopt'd: Dairy Free Treats in 2016 as a side hobby. In 2018 I became serious about wanting to push the allergy free "ice creeme" to the market, and in 2020 it became my full time career. In all 3 transitions, I had to adjust my work-life balance, which for me, was not an easy adjustment. Read more>>
Cassie Hanuscak | Brand Designer
Work/life balance is a fundamental component of happiness. Happiness is not waiting for us to find at the end of our journey when we reach our goals, but rather in the process of achieving. We have to be intentional with our time management in our journey to find our own unique equilibrium. We all understand that too much work results in stress and unhealthy behaviors, and not enough prevents us from reaching our full potential. We have to get to know and accept our own personal limits, and understand they can fluctuate. Read more>>
Onisha Claire | Salon Studio Strategist
When I first began working my own business 10 years ago, money was so tight that I could not AFFORD balance!Sometimes in business One has way more money than time but in the beginning I had more time than money. There was no team to delegate to and there are a lot of moving parts to a Brick & mortar, serviced base business – including setting up systems, administrative tasks, building awareness to drive traffic … even tech support!! Read more>>
Alexandria Poole | Entrepreneur
My work-life balance is something that I struggle with a lot. Like most people I work 40-hours a week as a Sales & Marketing Assistant and work on my business on the side. It is really difficult juggling the two, especially since I just started my business a month ago. When I get off work many times I do not stop working mentally. Recently, I have worked on that by incorporating yoga and journaling after work. I'll admit I have slacked off the past month. But, for the past year it was something I did consistently after work and in the mornings on the weekends. In my opinion, balance is life and something we can all improve on. I feel when I am balanced, I am present and I can do my best work. Read more>>
Jasmine Robinson-Moss | Small Business Owner
Life can change in an instant. I believe we have all seen that this past year. I went from juggling working full-time, going to graduate school part-time, and being a wife to being a wife, a new mom, working part-time, a graduate student, and entrepreneur (J.R Styles & Accessories LLC). My balance has definitely changed, but I think it has changed for the better. Being a mom has been one of the most rewarding things I could ever be. It pushes you to be a better person because you are now responsible for someone else's life and you have someone looking up to you daily.