What's the secret to your success?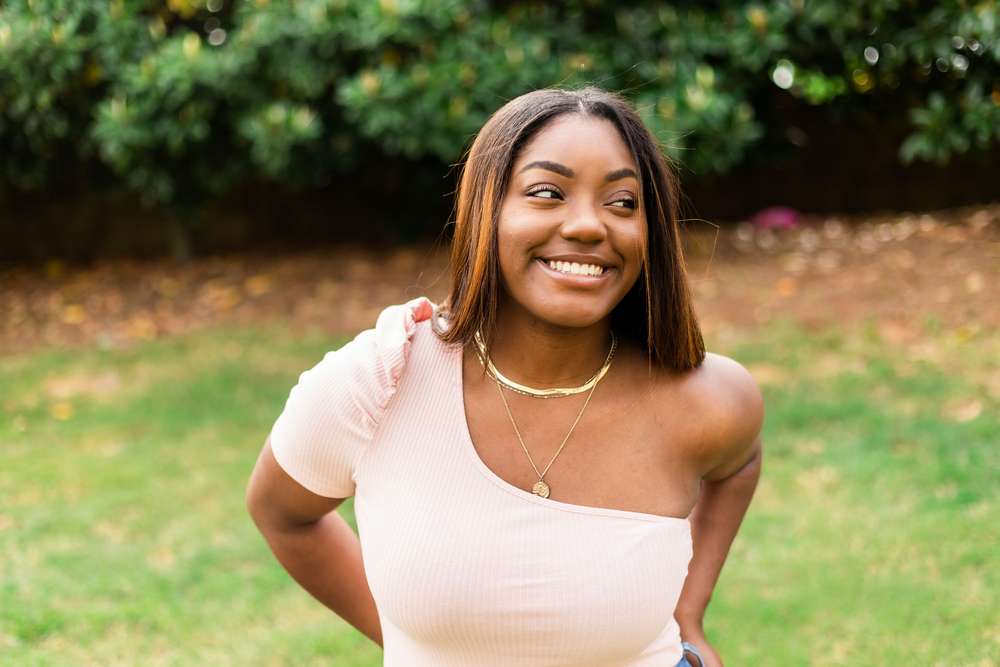 We asked some of the city's hidden gems to tell us about what they feel is the most important factor behind their success.
VOYAH12 | mother and daughter duo committed to serving others by providing hand crafted natural products that promote restoration, rejuvenation and healing.
The most important factor behind the success of VOYAH12 stems from an abundance of humility and a desire to serve others. That may sound like a cliché but when you have a strong love for the nations and recognize the richness and never- ending benefits that are at our finger- tips every day presented in nature, that serves as the most important motivating factor behind our success. Read more>>
Richard Reynolds | Kingdom Influencer (Gospel Recording artist , Award winning playwright, Brand manager)
The most important factor behind my brand is staying true to myself and never giving up. There are a lot of talented entertainers but there is only one you. So that is why we can't measure our success on what we see our peers have we don't know what it took to get them there. Stay true to yourself and love everyone. Even when it hurts. Darkness can't stay in light but light can stay in darkness. Be the light Read more>>
Enoch | Filmmaker/Creator
I am an experience. I make sure that my clients walk in to a vibe, feel comfortable, and make it feel like home for them. When you can make the experience personal for your client, you will never be forgotten. Read more>>
Paislee Graves | The Free Spirited Entrepreneur & Juicer
The reason my brand is successful is because of my consistency! Whatever obstacles are thrown my way I tackle them, but quitting is not an option. Consistency is what helps the people who are watching believe in me as well! Read more>>
Vishwa Mudigonda | Serial Entrepreneur, Software Engineer, & Product Manager
I was fortunate to have a difficult childhood growing up. It forced me to get the hustler / entrepreneurial mindset. My parents came to the USA as immigrants in search of jobs and "the American Dream" in 1998, a year after I was born. As immigrants with H1B visas, they could not find proper jobs so they ended up working at gas stations, cleaners, sales reps at jewelry shops, and other odd jobs for $1-2 an hour. Read more>>
DeShanna Hampton | Goddess Photographer/Movie Producer
I think the most important factor is perseverance and always willing to push the envelope. My style of photography is edgy and fun. I provide an experience with every photo shoot. Read more>>
Mary Ray | Fashion Accessories Online Business & Retired from Management
Welcome to The Touch Of Joy! Home of quality handpicked, stylish, luxurious, yet affordable fashion accessories. Read more>>
Stephanie Roberts | Owner of Sweet Dreams Custom Treats & Desserts
The most important factor behind my success hands down is the support that I receive from my family and friends. I would not be where I am today without them. Whether it's my fiancée helping to pack an order, my mom & sisters surprising me with a new mixer or my friends referring new customers. They say it takes a village to raise a child and well…Sweet Dreams is my child and it would not be successful without my village. Read more>>
Kianna Reid | Mommy Blogger
The most important factor behind my brand was me finally embracing being a young mom and embracing the new body that came along with it. For so long I was so ashamed of being pregnant so young (at least what I thought was too young), and even more ashamed when I didn't have the perfect "SnapBack" like every other mom I saw. It took me speaking positively over myself, along with doing the work to get back to myself for me to finally feel the worth I've always had! Going through this journey has inspired me to share with other young moms that it's so important to fall in love with yourself after having baby! Read more>>
Rudy Allen | CEO of ClubKaru and Entrepreneur
Trusting myself [my ideas] has been a hard but fruitful process when it comes to the success of ClubKaru. Don't get me wrong, you must have a team [but] you have to stay aligned with your star player, self. No one can dictate my speed. I trust myself and do what I want! Like beauty, success is in the eyes of the beholder! Read more>>