What's one of the most important decisions you've made?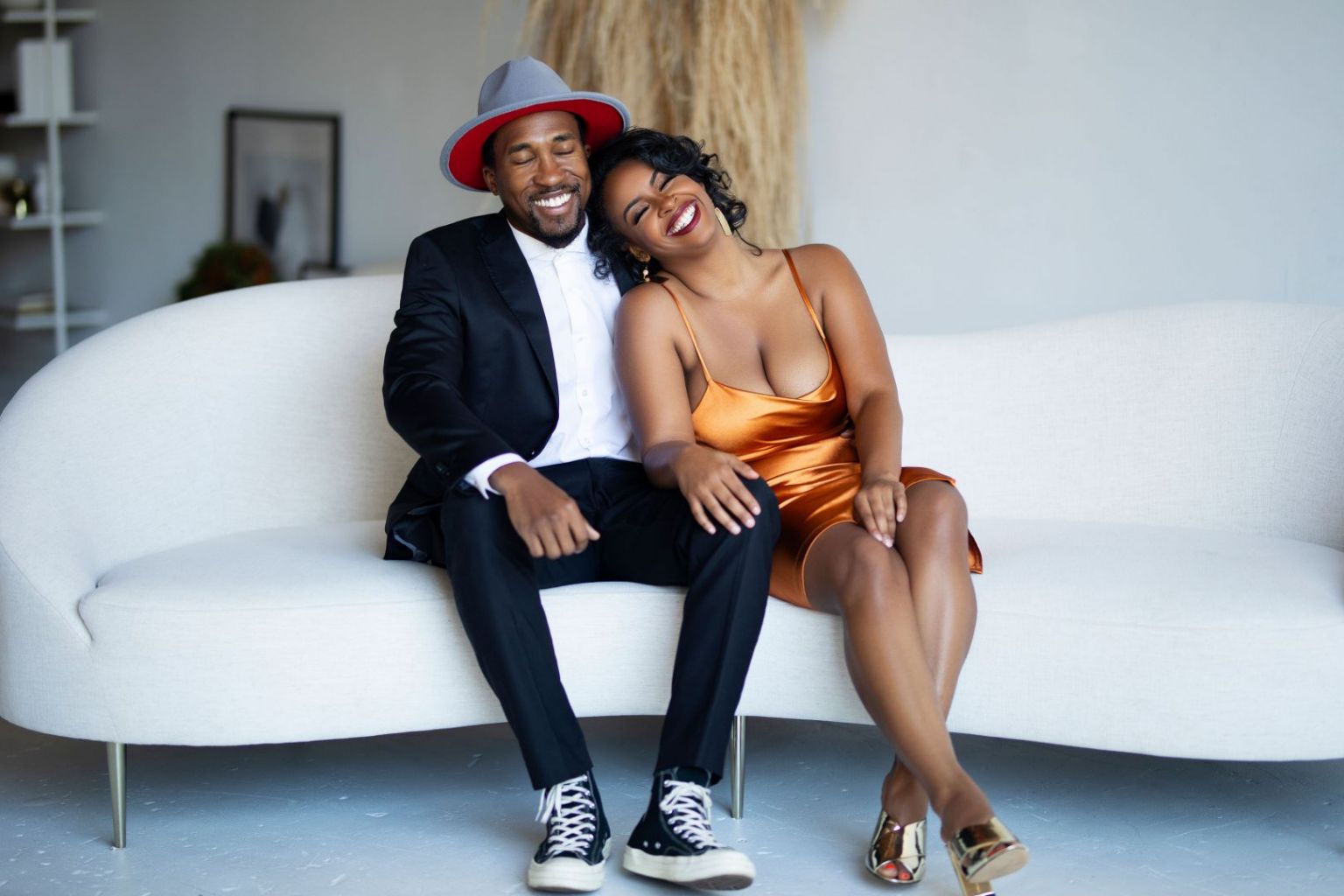 We asked folks to tell us about the most important decisions they've made along their journey and have shared some of the highlights below.
Kadesha Adelakun | Licensed Clinical Social Worker, Registered Play Therapist-Supervisor, Cultural and Racial Diversity Play Therapy Consultant, and International Speaker and Trainer

The single most important decision that I've made that contributed to my success was to truly be my authentic self…a Black therapist and not a therapist who happens to be Black. Before I am a female, a daughter, a wife, a mom, a therapist, I am Black! If anyone is to see me, personally or professionally, they need to see all of me! Professionally, this meant that although I happily and proudly see clients of all races, cultures, and ethnicities, I wanted my practice to center Black, Indigenous, and People of Color (BIPOC) who lives in a society where they (we) are not centered. Read more>>
C. Neil Davenport | Screenwriter

During his MasterClass (2015), I believe it was Dustin Hoffman who said, "After a year, after 15 years, after 50, I'm still a student of this craft." Clearly, the two-time Oscar winner was speaking specifically about the craft of acting, but I believe there's a deeper subtext to his quote. My interpretation of it infers that success is a byproduct of being an active learner to a unitary skillset. Being a lifelong student of a particular craft can be applicable to any endeavor pursued and my craft is that of a screenwriter. Looking back, I can confidently say that becoming a lifelong student of my craft has proven to be one of the most important decisions I've made. Every morning for example, I read – a chapter of an academic text, a section of a produced script, a news article on film production – the list goes on, but the point is to stay sharp. Recently, when Jason Brown, CEO at Called Higher Studios, Inc. brought me on as a writer to help develop a faith-based feature film titled, 'Camp Hideout'. Read more>>
Kirk Harris | President, Kaptain Kirk Clothing Co.

Other than deciding to work for myself the single most important decision that has contributed to my success was my decision to further my education. Now, before I go any further I do not mean formally furthering my education. I mean by taking the initiative to learn everything I could about my industry, business in general, sales, marketing, people, negotiating etc. To this day I may not be an expert in any of these areas, but my decision to enhance my knowledge in them has been the greatest benefit to my success thus far. It has given me insight, taught me lessons, opened doors, helped me help others, and so on. This decision has literally been the gift that keeps on giving. Read more>>
Desireé Robinson | Owner and Creator

At some point along this small business journey, I had to get over comparison, and this idea of "not being successful in a saturated market". A lot of starting a small business is about getting rid of the mind games that your brand and/or product is not "good enough" or it isn't like the others. The clay makers market has become really popular in these days of Covid, as people have been trying to find their spark, their passions, and their creativity. So there are AWESOME and ridiculously talented clay artists around Atlanta and all over. But I decided not to allow the talent of others to intimidate me or to stifle my own creative perspective. My mantra for the brand is "creating and designing with you in mind". I can't think about creating FOR every kind of woman, if I'm stuck in the trap of trying to create LIKE every other woman. Read more>>
T. Marie King | Racial Justice & Equity Activist and Trainer

Deciding to strike out on my own was huge but learning to trust my intuition regardless of what others said or thought is easily the single most important decision that has contributed to my success. Every time I look inward for guidance I never make a wrong decision or move. Read more>>
Blessing Nwosu | Entertainer & Musician

The most important decision i made following self employment was investing in myself. I learned that i have to go the full length to invest in my brand's presentation and in my production. Taking time to network and connect with others was great but when i finally started dropping the necessary funds for my productions it started taking things to the next level for me. Its all a process but I always try to make sure theres progress. Read more>>
Sarah Crook | Founder & CEO of Alisabeth Designs

The most important decision that I made as a new business owner that I believe contributed to my success was focusing on community. In 2016 I joined a group on Facebook called "The Rising Tide Society" that completely reshaped my view of "competition." I had always thought that when I started a new business I was supposed to compete against other designers to be viewed as the "best" or the "fan favorite," but after joining this group I began to learn the invaluable wisdom of community > competition. I started to focus on how I could serve my community, and other designers, rather than how I could outshine them. It completely transformed my outlook on business, and I began to see that I could do more, be more, and accomplish more alongside my peers. It has been incredibly fulfilling to lock arms with my community, and to grow with them. This philosophy is, hands down, one of the biggest contributors to the success of Alisabeth Designs. Read more>>
Kebriana Rogers | Freelance Portrait & Lifestyle Photographer

The single more important decision that has contributed to my success was deciding that I would be willing to learn from others. For many people, "self-taught" truly means they've learned everything on their own. For me, it means being filled with knowledge from people in my industry whom I admire and trust. Never being too prideful to inquire or too content with my processes allows me to grow infinitely. Read more>>
Alan M. Brooks | Film Director

The single most important decision I made that contributed to my success was knowing my worth and what I bring to the table. I had to get to the point where I understood my worth as a creative and not settle for just any opportunity just to add to my resume. I use to do that and I found myself miserable because I was in environments where people didn't value my skills, worth ethic, time, and guidance that I provided. Read more>>
LaTrenda George | Author & Queen Messenger of Love & Light

The most important decision I made that contributed to my success was to take time on my journey to invest in myself personally. I took time to heal and learn more about me. What that offer me opportunity to increase my self-love and self-awareness. It allowed me the confidence to say "no" to opportunities that were not a match for me. As a result, door opened to an alignment of more favorable outcomes. Rejection led me to an excitement that something better is brewing. Investing in yourself is essential to weather the path to success. Read more>>
Montrell Jones | Sculpture Artist & Fashion Designer

For me, the most important decision I have made that contributed to me being in business was believing in myself To show up for me and to give myself a chance. Greatness, or the desire to be great starts with you first before you can adequately exhibit that to the world. What inspires me, is my genuine love and admiration of art. Expression, created thru color. Passion, channeled thru paint strokes. Love, envisioned thru life and it's experiences. Read more>>
Brittney Chantele | Pop/Hip-Hop Artist & Visual Artist

Other than deciding to work for myself, I'd say the single most important decision I've made that has contributed to my success, is trusting my gut feeling. If something I'm working on doesn't feel complete, I let it sit until I can figure out what else it needs. Sometimes, I'll consult a friend or trusted collaborator to give me feedback. I've been doing this more recently and it has made my "good" songs turn into "great" songs. Read more>>
Jade Cabrya | The Makeup + Media Maven

The single most important decision I've made that has contributed to my success thus far is simply betting on myself! I'll bet on myself even if my last dollar counted on it! It's like that quote, "I'm a hustler baby, if I don't have it today, I'll have it by tomorrow," and I think about that quote almost everyday!. Read more>>
Regina Jackson | Wine Professional | Wine Shop Owner

Other than deciding to work for myself, the single most important decision that has contributed to my success was to trust myself and to also surround myself with professionals who are better skilled in areas that are not my forte. Read more>>
Leon Xavier | DJ/Producer

For us, our biggest factor behind our success is teamwork. It might sound cliche but teamwork really does make the dream work. TNG Music House is a collective. We all have different strengths and utilize them accordingly. Ego's aren't involved when it's time to provide the best product or when it's time to seal deals. When friction does occur we are able to delegate tasks and business endeavors to make sure everyone gets what they want. Business is hardly a one-man show. The gang is very important to me and to the success of our brand. Read more>>
Victoria Jones | Master Cosmetologist & Waxologist

Honestly, it was the simple decision to believe in me. Not just as a business owner and entrepreneur, but also as a person – as a woman. When other people didn't agree with my decisions, I stood firm. So yes, betting on myself was the most important decision I could've ever made!. Read more>>