What value or principle matters most to you?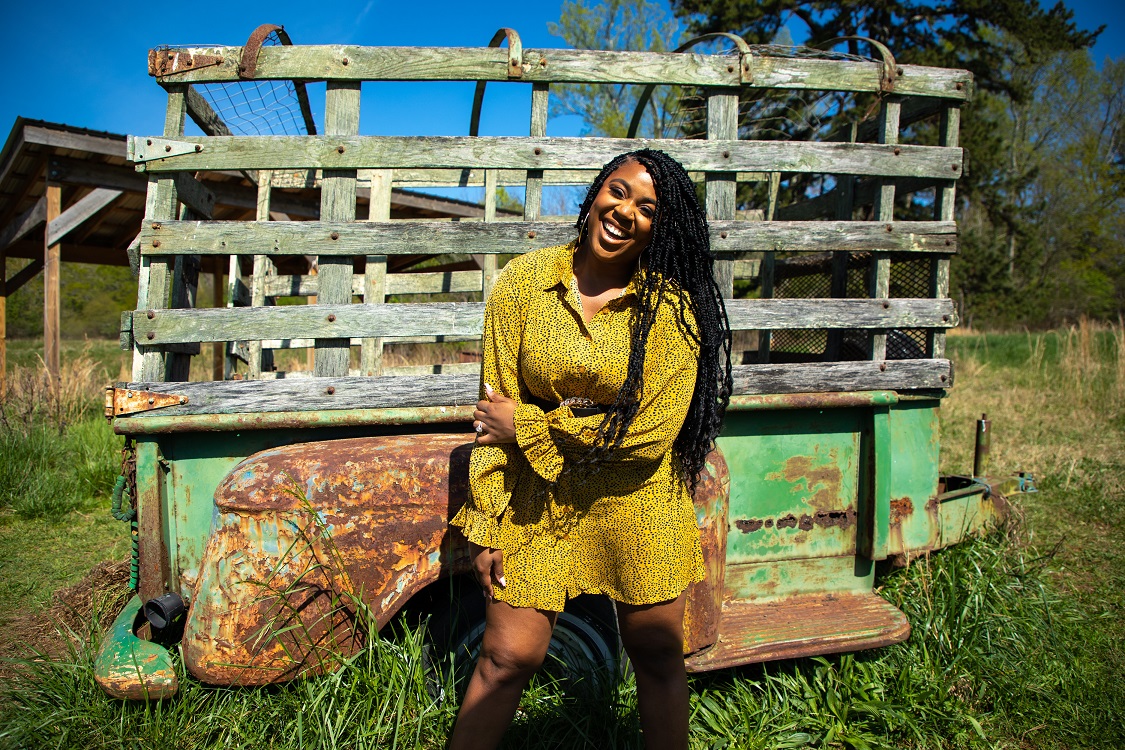 In our view, values and principles are the foundation upon which our lives, careers and relationships are built. So, we asked folks we admire to open up to us about the values and principles that matter most to them.
Danielle Harris | Author & Executive Communications Coach

Integrity is a value that positions you to be a respected leader and entrepreneur. Your word is all you have and people will never forget someone who treats them fairly. This is why I have been successful because I decided to maintain integrity even when others didn't. It's not always easy to stand alone, but the benefits outway the discomfort. Read more>>
Morgan Black | Esthetician

Customer service is the MOST important principle. You can not get anywhere with bad customer service. It does not matter how good your product is. Treating the customers like you care, takes you a long way. Read more>>
Jasmine Davis | Personal Stylist and Consultant

I value offering a customer-centric experience at the forefront of all my interactions with my clients. It is so important to me that I build a rapport with both current and potential clients. The client-stylist relationship is only sustainable if there is trust. So, it is important to me that my client believes in my skills. Likewise, they must also trust that I can execute their vision. Whenever I am proposing to release a new product or service my first step is to always survey my audience whether it's via social media or a mailing list. It helps me to better assess their wants and needs and ensures that my product/service meets those needs. Read more>>
Paula Nosworthy | Minister & Certified Life Coach

Being authentically who we've been created to be by God and walking in purpose is one of the values that matters the most to me. We live in a world that potrays the message that our life goal should be to reach the standards that someone else set for us. Once I discovered my God-given identity, I realized that there is no one else who is made like me. I was crafted as a one of a kind original with a specific purpose and that fact holds true for each and every person. The only way to truly find the purpose of a thing is to go to the one who created it. If I want to know the intricacies of how a Toyota is made, I cannot go to Honda expecting them to tell me because they didn't draw the blueprint. I have to go to Toyota, I have to go to the source to understand every detail of the car and its' purpose. Once we discover who we are in God, the Creator, and we live life being authentic to who we've created to be, that is where we find purpose. Read more>>
Calah "Cae" Shields | Creator of Pressure Haus.

One principle I value most, is allowing myself to show up, as me, for every occurrence, It is a decision that I have to make everyday. Showing up as Cae, to me, means trusting God, preparing my net, polishing my approach and allowing my pace to be my pace. These above all things, help to keep me well rounded and my mind focused. Pre Pressure Haus. I found myself saying I could if I wanted to a lot , in light of ventures , and resting in the idea that I could alone. One day that wasn't enough for me. I had to actually try, work and trust the process. I had to show up as Cae, doing what I was created for using what was in me or what I had in reach. I attribute this principle to being one of the propelling pillars of Pressure Haus. to date. An authentic approach is essential when pacing to the vision, you have to allow yourself to be who you are. Read more>>
Miyoshi Days | Founder of Hate The Dot

Growing up, my dad always said to my sister and I "Don't count the days, make the days count." He'd say it was one of our family mottos that we could never forget (Our last name is Days, so this quote fit perfectly). I've held this principle close to my heart for decades. I repeat it to myself when life seems especially hard or stagnant. Back in 2019, I was gearing up to launch my business Hate the Dot. At the time, it was supposed to a line of 100% organic cotton pads, tampons, and other environmentally-friendly period care products. I originally started my business in 2015, and had been working and saving money to get it off the ground and launch. Throughout those 4 years (2015-2019), I learned so much about women, girls, and menstruators from all over the world. I was able to have dozens of conversations about health, periods, wellness and women's issues. Read more>>
Chidima "Author Chi" Anusiem | Best-Selling Author & Life After Divorce Coach

When pursuing success, its important not to run but stride. I remember when I used to feel that I had to keep up with the Jones'. Always hustling, grinding, toiling, and burning the midnight oil night after night. Because for some reason, you must be in a hurry to get to success otherwise you'll never be able to catch it. The truth is, I found more success in the steady pacing of intentional actions mixed with taking time way to rest and reset. When I had a clear mind and steady pace, I had more momentum and more opportunities came my way. I have learned that for some, success could take years to obtain, includes many failed attempts, and may not look like everyone else's journey. But the one thing I know for sure is that if you remain consistent, you will continue to elevate. To conclude, embrace YOUR process, enjoy the lessons along the journey, and never ever give up!. Read more>>
Danielle Jones | Mental Health Therapist

My entire business is centered around the principle of love. I feel when you do things out of love they turn out so much better. Love should be the motivating factor behind each decision someone makes in their life whether professionally, romantically, or within friendships. Using a love principle helps make sure you're doing everything for the right reason. Self-love should be at the forefront of every decision. Self-love helps you make decisions with your well-being at the forefront – how will this decision affect you, how can your decision help someone else, or what is driving you to make this decision? If you can master self-love all of the other love principles (family, friends, professional) will fall into place. Read more>>
Rene Russell | Band leader/Songwriter For Rene Russell and The Bottom End,

Courage, Choice, Change, and Truth. If you have the courage to make the choices that will affect changes yourself, others, the world, then you are living your authentic life and that is your Truth. Read more>>