What role has risk played in your life and career?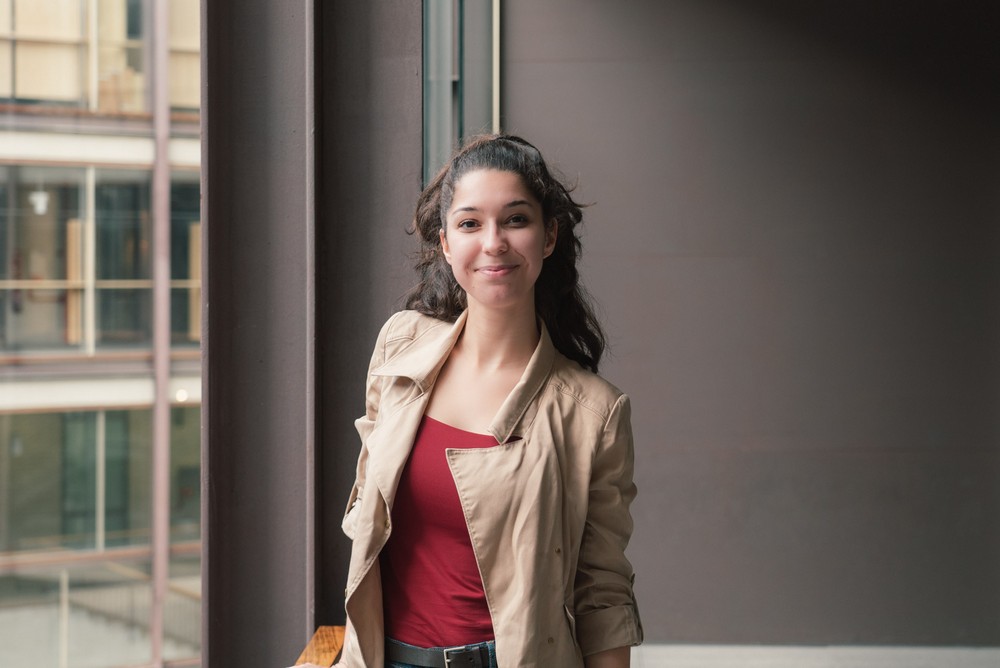 How do you think about risk? What role has taking risks played in your life/career? Check out responses from hidden gems from our community below.
Aairo | Artist, Musician, and Producer

Risk is an essential part of my life. It has carried me through not only my artistry, but also my day to day life. As an artist, it takes courage to explore the unknown realm of creation. What's even harder than creating is releasing one's creations. The world will always have opinions on your art, whether positive or negative, but taking that risk regardless of the potential outcome can unveil life's most beautiful intricacies. My best performances have been when I took risks while on stage. They don't always work, but when they do, they take the performance up to a new level. It takes a certain level of courage and faith to look uncertainty it the eyes and push onward despite knowing the outcome. Risk fuels me throughout my daily life. Read more>>
Mario Canon | Recording Artist, Actor, Entrepreneur, Gym Owne

I think about risk in the form of self confidence. When you're willing to take risks to further your quality of life and to help impact others it shows true leadership. you're not afraid of making mistakes and judgment from outside energies. You're creator, a mover and a shaker. My whole life and career has been built off taking risks some good and some bad but I don't regret any of them. The textures aquired when staying on your purpose alone is worth it! You can provide insight and provide hope for others! Read more>>
Ashley McMillan | Business & Marketing Consultant

I believe that risk taking is an essential to success – opening a new business or starting a side hustle is obviously a life changing risk which includes heavily on finances. When providing a new product or service, it will always feel risky because of the uncertainty that comes along with it. When I first start my coaching business, I felt like I was saying to every potential client, "Hey, you gotta trust me, I know what I'm teaching and doing!" I accepted every single client that wanted my coaching service at the beginning so I could master my craft, sometimes I didn't even know how I could help their business. But I prepped, use my studies and knowledge and coach at my best. Was I nervous about coaching these high-ticket clients? Absolutely! Those risks have made who I am today – successful as a Coach and Educator. Read more>>
Arie King | Content Creator & Football Fanatic

Since I was a kid, I've always been one to take risk and go against "the norm". Part of this is because I am such a head-strong person and the other part is because I'm slight a brat. I believe I can have the things in life that I desire. I always think about what I could miss out on by not taking the risk and then I go for it. I grew up in a family that encouraged going to college and getting a career. I've been out of college now for a while and my biggest regret is not following my heart and getting my degree in broadcast journalism. My degrees are in criminal justice, yet my passions and personality pull me towards sports media and sports relations. I can remember when I initially talked about wanting to switch field, my mother suggested I go back to school and get another degree. Read more>>
Tomika Artis | Salon Owner & Mother

As a salon owner, risks are one of the tasks that I feel like no matter what I have to take on. It's apart of being a salon owner. I just have to make sure that whatever falls on my lap is taken care of expeditiously, so that time and energy isn't dwelled on it too long. Read more>>
Ashleigh Beverly | Graphic Designer

I see risk as not only an effect of uncertainty, but also as a necessary step in reaching goals and attaining professional and personal success. The role that taking risks played in my life and career was viewing a risk as a leap of faith. Earlier this year, I made the decision to leave an unhealthy work environment. Without knowing my next move, I decided to bet on myself and knew that my self-worth, faith in myself/God and creative talents would be a far bigger risk positively than a negative one. By taking this leap, other opportunities began to be presented to me right after leaving. I've been able to apply this to life as well, because everything we do has risks and all art forms are founded on risks.. If you are afraid to risk anything to win, you limit your chances of reaching your fullest potential as a creative. Read more>>
Tonia Ladyt Wilson | Actress/CEO/Casting Director/Model

How taking a risk played in my career/life. I can say that I have always been a daredevil the reason for because I was always told that I couldn't do this or I couldn't do that. If I did it had to be planned or wait until it was the right time. I never believed that. I believe take that risk at that moment or lose your chance. You only get one chance in life and at that time you gotta go for it. Life is too short to sit around and wait. Read more>>
Jessica Jones, MHA | Founder & Executive Director of Tiny Blessings Foundation

To me, risk is just making a decision by stepping out on faith. We only see our full capacity when we take risks. No matter the outcome, we grow through the process and become more resilient and confident. In my case, to start a nonprofit during the pandemic, I developed an understanding of marketing strategies, self-funding, and building on a foundation with uncertainty. However, meaningful purpose led to me organize my nonprofit organization to make a difference in the community. Trusting my ability to pursue my dream of helping others continues to show me it was the best decision I have ever made. All it took was the confidence to take the risk, and my life's passion blossomed into so much more. Take the risk, believe in yourself, stay committed, and don't look back. Read more>>
Kelton Brown | Your Mortgage Loan Originator

Risk is going to be an important piece through out life. Risk is the reason that the top 10% succeed. Risk has played a major role in my life and career. When I decided to make a change from Alabama to Georgia, I had to take a risk. I didn't have any family of friends in Ga that I could lean on. Risk has cultivated and it continues to shape and mold me into the person that am and becoming. Read more>>
Omega Chuckii | Pronouns: He/King/A God Healer, Educator and Consultant

When I think about risk I look at it as living when I think about race I think about the blessing of waking up but the risk of living out that blessing to actually live life is to take a risk because most people are free to live while they do have life because I choose to live and because I have always know the guiding me of who I truly am have been awaken it has led me to my destiny path of being that I mean that I am and living in my true authentic I believe that I am the true essence of never judge a book by its cover like I always tell people you have the right to your wrong opinion Read more>>
TheAriel Pryor | Dancer/Choreographer/Hairstylist/Investor/Creative Director/ Cook

I think of taking risks as an opportunity to grow , an opportunity to succeed and definitely an opportunity to be better! Taking risks played a major role in my life and career because it is the reason I discovered and succeeded in new talents and careers that I never thought I'd take interest in. Also in result it all made me more money. Read more>>
Jessica Byrd-Prosper | Executive Sales Manager, Baker and Fashionista

Risk taking is something that isn't taught in grade school, not even in college, but it most definitely should be. Failing to take risk is really just fear. When I was little I was ask my mother why a certain actor/actress was in their role when it was obvious that they weren't the best actor and she would say "they had the guts, they took risks that most haven't and will not take". She would go on to explain to me that if go through life without taking risks once you age you will look back at your life and most likely regret a lot choice, decisions, career paths or personal journeys. As a person that was always outspoken most would assume that risk taking was something that I was born with. However, it was quite the contrary. Read more>>
Shederis Lakin | Attorney at Law

The word risk is often associated with fear. However, when I think about risk, it makes me feel anxious but also excited. Risk is a part of my makeup; it's in my DNA. Dating back to my ancestors and great people such as Madame CJ Walker, Dr. Martin Luther King Jr., and George Washington Carver. My life involves taking risks and I live by the motto "no risk, no gain." This is evident by my faith that has help guide me through relationships, work, and life decisions. In the words of the late great Muhammad Ali, "He who is not courageous enough to take risks will accomplish nothing in life." Read more>>
Millen Haile | Wedding Coordinator & Podcaster

My risk-taking started with having faith first. Taking a risk had me pursue more in life and in my career. Read more>>
Karine Parthenais | Founder & Creative Director of The Co. Lab Company.

I'm a gambler. And I believe that if you want to make big things happen, you need to take big chances. Sometimes that launching a crazy idea friend or family will never understand, and other times that's investing money where others wouldn't. No matter what risk looks like to someone, it's always terrifying, but it's necessary to achieve greatness. I've risked it all many times. Over a decade of trial and error finally led me to where I am today. And while I'm happy with the current success of my business, I still have a lot of leaping left to do. Read more>>
Jay Wilson | Fine Artist and Graphic Designer

I'm sure the word risk means something different to everyone. To me, taking a risk simply means there's a chance you may be wrong, it make not work, you may even fail. But there's also a chance you may be right. One thing's for certain, you'll never know the answer unless you embrace some risk. After 30 years of being in business for myself, I've experienced success and failure, both on on spectacular levels. My ego has been inoculated against the wince and fallout of a big loss as well as tempered to the self congratulation on the wins. When the plan implodes, I've found that it's important to own it, learn what you can, then try again. 'Failure isn't fatal' as some college football coach probably said at some point in the past. Read more>>
Mars | Creative Director / Makeup Artist

I Feel like risk-taking is kind of like an adventure You won't know what the experience is like until you take it yourself. It's kind of scary but that's the whole point of it when you go through life you have to take a risk to see what works for you and what doesn't what you like and what you don't like. Risk-taking has played a major part in my career I've moved from Detroit Michigan to Atlanta Georgia all alone that was a big risk-taking moment for me. But still a great moment for me as well Read more>>
Spicee Preistley | Artist

As a up and coming female artist my life is all about taking risks. About a year ago, I decided I wanted to brand myself as Spicee P. In the beginning, I was nervous about letting the world hear my voice and see my talents because I cherish my creativity so much. I knew if I didn't act on putting my best foot forward, I wouldn't get the recognition I knew I deserved. Without taking risks you can never fully know your full potential. Once I took the first risk, blessings started rolling in fast. I began to see more engagement which made me put myself and my standards on a bigger pedestal. Read more>>
Emani Lee | artist

I believe that risk are honestly a show for hearts! And truly require faith! My name is Emani which means trustworthy, reliable and faith! I believe I take risks daily! I don't believe that anything worth fighting for comes easy! Risk will set you apart from those around you! If you ask me I'd say take that risk that's divine intervention leading you onto a greater path while on this life journey ! I believe taking risk has brought me into rooms with some of the most talented people! I have met some really influential people during my journey The more you put your most truest authentic self out there the more opportunities will flow to you that's meant for you! I wholeheartedly believe that! Read more>>
Marijiah and Anthony Watts | Social Media Content Creators

Risk are necessary. They are essential to the growth process. Risk have brought failures into our lives that we didn't know we needed. If we would have never moved away from our comfort zone we would have never experienced the failures that have made us better versions of ourselves. Read more>>
Marie B. | Vintage Dealer and Wardrobe Stylist

When it comes to taking risk, my motto is "If not me, than who". Taking risk is also taking advantage of a opportunity that can lead to another great opportunity. I'm too invested in the game to think about what things could of happen. Read more>>
Daniela Furtado | Owner & Managing Director of Findable Digital Marketing

From moving countries to starting a business, taking risks has become a big part of who I am and it's given my life a lot of colour and texture. A lot of my risks started with boredom or curiosity. I didn't go after it wanting an adventure or risk. Many times, I simply asked myself "what would happen if …?" Here's a simple example: In university, I was bored with my morning commute and was looking for ways to make it more fun. In the winter, I challenged myself to find ways to initiate conversations with strangers on the streetcar. While some people gave me odd looks, I had some of the most fascinating conversations with others and my commutes became so much more entertaining. Most importantly, I developed confidence and a skill that has served me in business and life. Read more>>
Taylor Bryant | Professor, Coach, and Speaker

Anytime you want something in life or a career, it's going to require that you make significant sacrifices. More often than not, that sacrifice is in the form of risk. Generally, there is always a chance that you can fail anytime you take a risk. Personally, I've always been willing and sometimes forced to take a risk in my career because it was required to progress from one level to the next. Instead of viewing it as a risk, I've considered it a leap of faith. Both risk and faith simply mean there is a level of uncertainty or unpredictability in the outcome. Viewing it as faith is a spiritual anchor that even when it doesn't seem like a positive outcome during the transition, in the end, everything will work out for my good. Read more>>
Tiyahnn Bryant | Founder and CEO of Roll Up Life Inc.

Risk-Taking (n.) – the act or fact of doing something that involves danger or risk in order to achieve a goal. Most things in life have an upside and a downside. In education the price of passing is failing. In sports the price of winning is losing. In romance the price of love is heartbreak. In order to achieve the desired goal theres a chance that your choice outcome isn't what plays out. Coming to terms with that is when we find out if our goal is worth it. When you're willing to put failure on the line, understand the obstacles that may be in your way, and accept the mental journey you will embark on with your risk then you have a risk worth taking. Read more>>
Doni Smoot | Creative Director – Author – Writer – Coffee Enthusiast

Everything we do in life has risk, there is no getting around that. So life, to me at least, is about how much risk you can effectively manage at any one time and still win? I lean more towards the "High Risk, High Reward" end of the spectrum. It takes the same amount of energy, time, and mental effort managing low risk as it does high risk endeavors so why not go all the way? At the end of the day it's all about taking calculated risks that in the end will play towards your favor and long term goals. "Fortune Favors The Bold!" as the adage goes. Read more>>
Ashley A. Miller | Mediographer & Public Health Professional
When I think about risk, I immediately think 'opportunity.' Not every opportunity is a good or rewarding one. But I tend to think of every risk like the old saying says, "Nothing beats a failure, but a try." My friends tell me all the time I take too many chances but most of those risks are very successful plots. Read more>>