To start or to not to start, that is the aspiring entrepreneur's question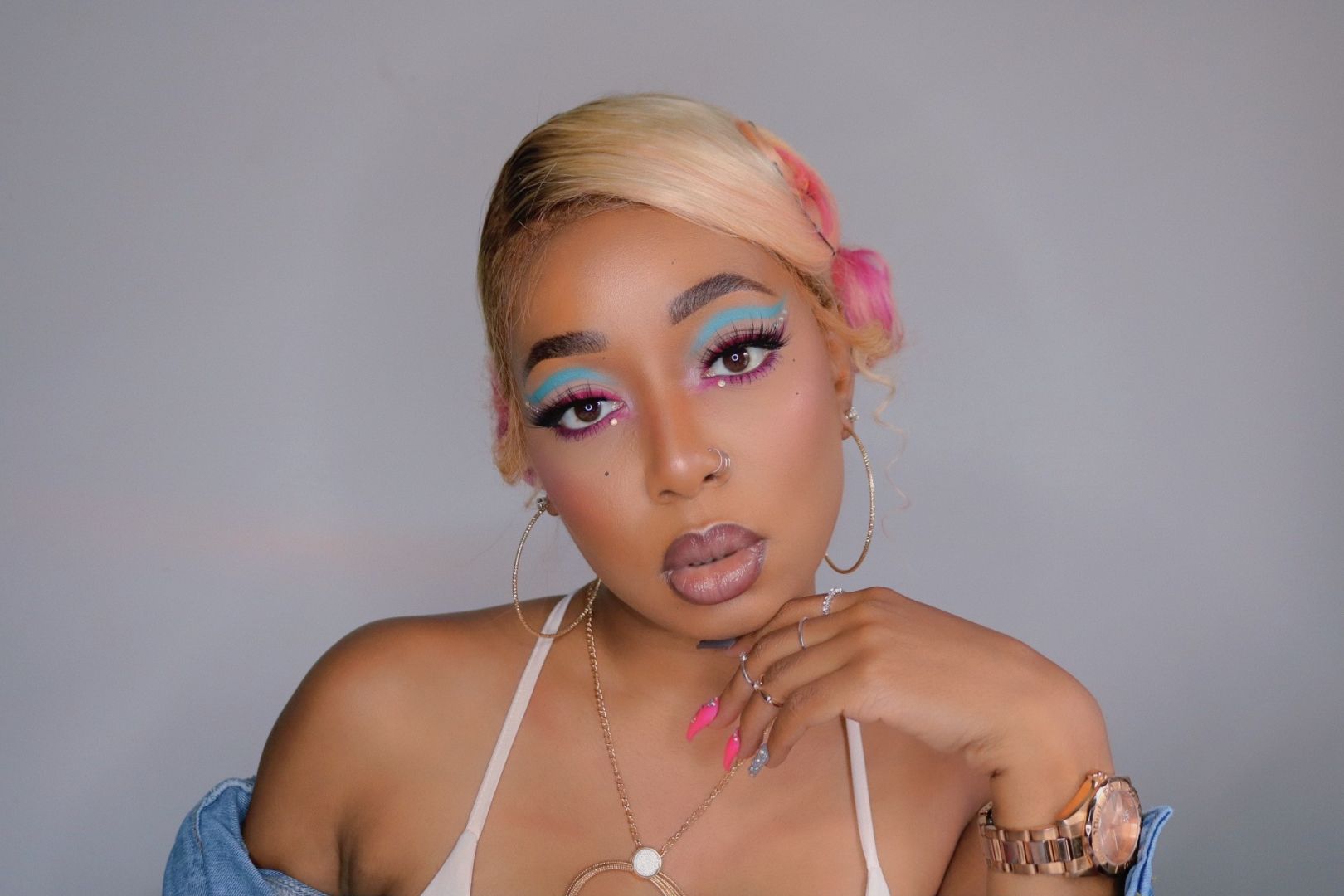 Many books on startups and business talk about how there are right and wrong reasons for starting a business. So, we asked a handful of successful founders about their reasons and the thought-process behind starting their business.
Gamesia Tate | Entrepreneur & Fashion Stylist

I no longer wanted to work for anyone else. I was at a point in my life where I wanted to do more for me and bring old visions and dreams back and make them a reality. I'd much rather invest that time into me and build an empire for my family and generations to come. Read more>>
Rachel Danford | Social Media Educator

I grew up poor. My family struggled and a lot of things happened that ended up with me running away. Out of sheer survival mode, I always worked 2-3 jobs when I graduated high school. I knew I didn't want to struggle like my family and I want to give my kid(s) that stability I never had as a kid. Read more>>
Precious Monèt | The Purpose Pusher

In today's world, women are breaking more barriers and leading in more industries than ever before. We are creating new lanes, building teams, curating strategies and making history in areas where women never received credit or recognition. Read more>>
Ashley Jones | Master Cosmetologist | Certified Cosmetology Instructor | Master Wig Artist

My thought process behind starting my own business was like most en entrepreneurs, very scared, nervous, and afraid. But I knew it had to be done. When the pandemic hit I was working as a Cosmetology Instructor and when the semester ended I was laid off. Read more>>
Augustine Saah | Process taught of building my business

Growing up I always wanted to be an entrepreneur and building my own brand So I decided to do what I'm really good at As a musical artist so I started building my own brand independently and diligently non stop trying to figure out new ways that can get my brand musical business out there . Be i knew the process wasn't going to be easy it requires extra hard work to be successful. Read more>>
Kevonne Henderson | Photographer

My thought process behind starting Kevstylez LC was basically removing myself from the position of being a worker to being the Boss. No longer being short changed for my hard work and reaping the full benefits. While also exploiting my God given talents and servicing those who need my services. Read more>>
Troy Pryor | Media Producer, Speaker

I'm not waiting for anyone for anyone to give me a chance or permission. Read more>>
Kat Morris | Storyteller, Podcast Host, Content Creator, Community builder

In 2019, I started to think about how I could create a platform to showcase how great my friends were and quickly put my ideas together for a podcast. In designing the Kat Curiosity Missed, I wanted to create an audio anthology of diverse thinkers, dreamers, doers, and just all-around people that you need to know who are doing things their way. Read more>>
Jackie Riggs | Influencer & Content Creator

As a blogger and content creator, my first thought was "I want free stuff too!" I would see fashion bloggers in nice outfits carrying Gucci purses and was told that Gucci gave them the purses for free. I thought that was baffling and completely unfair – I wanted a free Gucci purse! Read more>>
LAQUITA COLEMAN | EVENT PLANNER

My thought process in starting my own business was a little scary at first, but being the person I am, that likes to planning things, whether it was a birthday party, backyard barbeque, or a weddings, my thought was that i could help people create a day that would be most memorable and on the fact that i like to help people put on events without breaking their pockets, I felt like it would be fun and intriguing working while meeting new people on a daily basis. Read more>>
Shay Hampton | Yoga Teacher Ashly Paul | Meditation Leader | Co-Creators of Recenter With Us

Shay: I've been a Certified Yoga Teacher since 2014 and I started teaching here in the Atlanta area in 2017. Ashly, Co-Creator of Recenter With Us, was one of my first yoga students. We developed a close sister-like friendship and heavily supported each other on our wellness and life success journey. Read more>>
Kree | KreeTV: Content Creator and YouTuber

Creativity has always been my niche, but being a Youtuber is definitely my biggest challenge! What made me want to be a content creator was my passion for travel and experience. After graduating college with my bachelors, I was focused on creating a lifestyle for myself. Read more>>
Sunshine India Harris | Bartender & An Experience

Honestly , initially I wanted something with my name on it because I wanted to finally succeed in something on my own Read more>>
Sasha Turner-Morris | Master Cosmetologist

My Thought process behind Blackruby is a Beauty Brand. I am all for the natural glam. So I used my resources to give you the most natural luxury feeling while receiving service. I also strive to used to most natural hair products, I want to give people a Spa Experience. Read more>>
Alexandria Horton | Mental Health Therapist

Owning my own business has always been the goal. I knew at some point I wanted to do things on my own terms, but timing is everything. Once my husband transitioned out of the military and we were settled in Augusta I knew this was the opportunity for me to start building the business slowly. Read more>>
Megan Williams | Yoga Instructor

The thought process behind starting my own business was to enhance people's lives with yoga, breath work and meditation. As a means to strengthen the body, sharpen the mind and grow spiritual practices. Read more>>
Samantha Montpetit-Huynh | Body Inclusive Online Health Coach supporting women navigating menopause and midlife

When I had my first daughter, almost 21 years ago, I said to myself "I really have to love what I am doing to keep me away from my child and I don't". I loved fitness and a colleague of mine suggested that I do it full time and I didn't take her seriously (or even consider it) until after my daughter was born. She was the catalyst, Read more>>
Ngiana Moshi | Chef Moshi

What was your thought process behind starting your own business? I cooked as a hobby, and I never looked at my craft as a possible business in the beginning. Later on, I started thinking about ways I could intertwine my passion and career and make them one… Read more>>
Tory Keit | Chief Executive Officer

The Oasis Community Foundation was born from a need to address disparities in under-served communities. The aim is to assist in the advancement of education in Georgia. We strive to ensure our communities have the tools to develop and grow. Read more>>
Jia McMillan-Shipley | Writer and Entrepreneur

I wanted to find a way to combine my love for writing, music, black culture and entrepreneurship into one entity and I was able to do so through my brand Kulturally Appropriate. Read more>>
Shwetha Anand | Fashion & Textile Designer

I started my business spontaneously when I quit my full-time job as a Textile Designer. Once I got project requests from clothing brands, I moved forward from one client to another. My goal has been to deliver designs as per my client specifications and timelines. Three years of running my business very profitably and successfully! Read more>>
Nick Brooks | Outdoor Educator, Brand Ambassador, Event Host, Beer Enthusiast, and a rad Dad!

I'm a outdoor gear head! I love learning about and using new outdoor gear! there was a time when i was constantly reading outdoor magazined looking online to read up on the newest sleeping bag or best insulating jacket or lightest trekking poles or tent. Read more>>
Kenny The Hippie | Public Figure

When starting my business, my goal was to be able to provide for myself. I aimed to become financially independent, capable of living life by my own means. I also embarked on this journey of entrepreneurship to be able to provide a better life for the people I love. Read more>>
Angela Creary | Brand Owner, Mobillionairez Way

From as far back as I can remember motivation & fashion has always been at the forefront of my life. During the pandemic I received inspiration to marry the two, which officially birthed the Mobillionairez brand. With all the uncertainty going on all around us in the world I wanted to remind people not only who they were, but also what they were capable of becoming all by utilizing fashion with a message. Read more>>
PJ Douglas | Photographer, DJ, Actor & Model

When I decided to start my own business, my very first thought was I get to be my own boss. I would have control of how much time I spend working and how much money I make. On top of that, I don't have to answer to anybody. As excited as I was to get my photography business up and running, I knew the road to entrepreneurship would have its trials and tribulations. Read more>>
Lala | Digital creator & videographer

My thought process behind starting my business was: "screw the hand I've been dealt. I'm dealing my own cards". I have worked since the age of 16 nonstop. What I have learned during that time is that, you are disposable as long as you're relying on someone else to determine your value. I wanted security and freedom. Read more>>
Julia Pistsova | Fashion Designer & Personal Stylist

Ever since I was a little girl, creating something by hand, designing and dressing up were the things that brought me joy and happiness. I was sewing outfits for my Barbie, making jewelry for myself and my friends, creating costumes for my school's theater. Read more>>
Cassandra Bradford | Business Consultant & M/WBE Expert

Well, I am like most business owners/entrepreneurs, I enjoyed working in Corporate America, then I was "pushed". I loved my job and the company I worked for. I had sold my soul to them, and thought this was the direction for my career and life. After being pushed, it was suggested by my mentor that I should start my own business. Read more>>
Chantal Mirza | Founder

I have always been passionate about skincare. I actually attempted to start my own body butter company when I was 14! I knew I wanted to start my own natural skincare line for years. Read more>>
Tim Fulton | Founder & President

My thought process was to do something I felt could help make a difference in people's lives as well as have something to pass down to my family one day. Read more>>
Samara Bynum | Chandler

That I could create something with love and family that will allow me to use what God has given me. I have been a creative since I was a little girl and I lost that as I grew up and became a grown women. Making candles allows me to not only hand pour candles but use my creative juices to make something the had quality, is affordable and with love and legacy on my mind. Read more>>
Candi Daniels | Chef

I love to cook beautiful delicious food, so why not turn it into a business venture and make a little bit of money. Read more>>
Reece, Kendi, and Nahla's Playroom | Content Creators and Actresses

Reece: Watching other youtube videos got me excited and I wanted to use my imagination to create my own videos that were fun and for kids. That's how we started Reece Playroom when I was 3, and then my mom had Nahla and then Kendi. So now we call our channel Reece, Nahla, and Kendi's Playroom. Read more>>
Ephraim Woods III | Entrepreneur

The thought process behind starting Far From Rich Apparel was to build financial flexibility outside of my 9-5 job. I've never wanted to let a 9-5 be my end all be all, my parents always taught me that you need multiple streams of income if you truly want to build wealth and financial flexibility. Read more>>
Justin Clark | Co-host

The thought process behind Pound4Pound ATL was a pretty simple o e really. It's a fan driven site that was not pleased with the tone and type of coverage the Atlanta Falcons were getting. Read more>>
Maurice Sims | Comedy Promoter and Manager

I started my own business because I disliked the long hours and the mandatory 6 day work week my former employer required. Read more>>
Travon Hawkins | Entrepreneur & Social Media Influencer

My Thought Process Was I Was Tired Of Working For Somebody That Did Not Value Me. I Wanted To Build Generational Weatlh For My Family & Myself . I Wanted To Show Lil Black Boys Like Myself That Come From Where I Come From That They Too Can Make It If The Believe In What They Do & PUT IN THE WORK. Read more>>
Leah Barnes | Podcaster

The thought process behind me creating my podcast "In the Mix With Leah B" is because I always wanted to go into radio and broadcasting and I loved music and history ( that's what my podcast is about) Read more>>
Kamilah Stevens | Journalist & Creative

I had a lot of creativity that I wasn't using, so I felt that starting my brand would allow me to exercise my creativity. Read more>>
Taii Airee | Entrepreneur

I've always been a creative person. Who loves body products so I thought why not make my own . Most skin products that are in stores are not really made for people with of color . So I decided that I would make my own products from body scrubs to soaps ( soon to be available) . My products are made with all natural ingredients. The oils I make are all natural and used for people of color hair. Read more>>
Ferdi Karagul | Founder/CEO

It all started during the pandemic. Being isolated at home, working from home office, endless zoom meetings… I was feeling tired of my corporate job. I started looking into new hobbies and I came across origami (Japanese art of paper folding). It was fun to be able to create things off of paper. Read more>>
Chet Bennett | Entrepreneur & Chef

As a graduate from Morehouse College, I was taught at an early age that if the opportunity doesn't present itself then you create it. I ran beauty schools from the age of 22 through 26 years old so when the opportunity came I hesitantly jumped at the chance. Read more>>
Shirley Blaise | CEO Of B.A.D and Director (At My Day Career)

When I started B.A.D. Brilliant Ambitious Dreamer, I wanted my brand to inspire people. The thought process behind starting this business wasn't just about being an Entrepreneur or obtaining some from of financial freedom. It was all to inspire people. Read more>>
Teresa MiZZ Entertainment" Edwards | Co-Owner of Terror Dome Entertainment – The Creative Guru"

Our thought process when starting our Audio/Video production company and more was to give a voice to the independent artists, producers, and small business owners. So many times, we let the thought of costs stop us from pursuing our dreams. Read more>>
Cordell Robinson | Chef

I come from a line of entrepreneurs and innovators, its in my DNA to start my own business. When I started my first business which is a cyber security company, I was working for another company and I made them quite a bit of money doing business development, and did not get anything from it. Read more>>
Kourtney & Eddie | Digital Content Creators

Why we decided to become Digital Content Creators? We met on a social media platform and later got married. So many people were inspired and encouraged, so we decided to share our testimony and it opened a new world. Now we are sharing our relationship opinions through relationships television shows. Read more>>
Shakelah S. | Vice President & Accountant

The thought process behind starting WWGenZ came from a need of financial literacy awareness in lower income communities. The concepts of budgeting, savings, debt, credit etc, weren't being taught in the schools. Read more>>