The Eureka Moment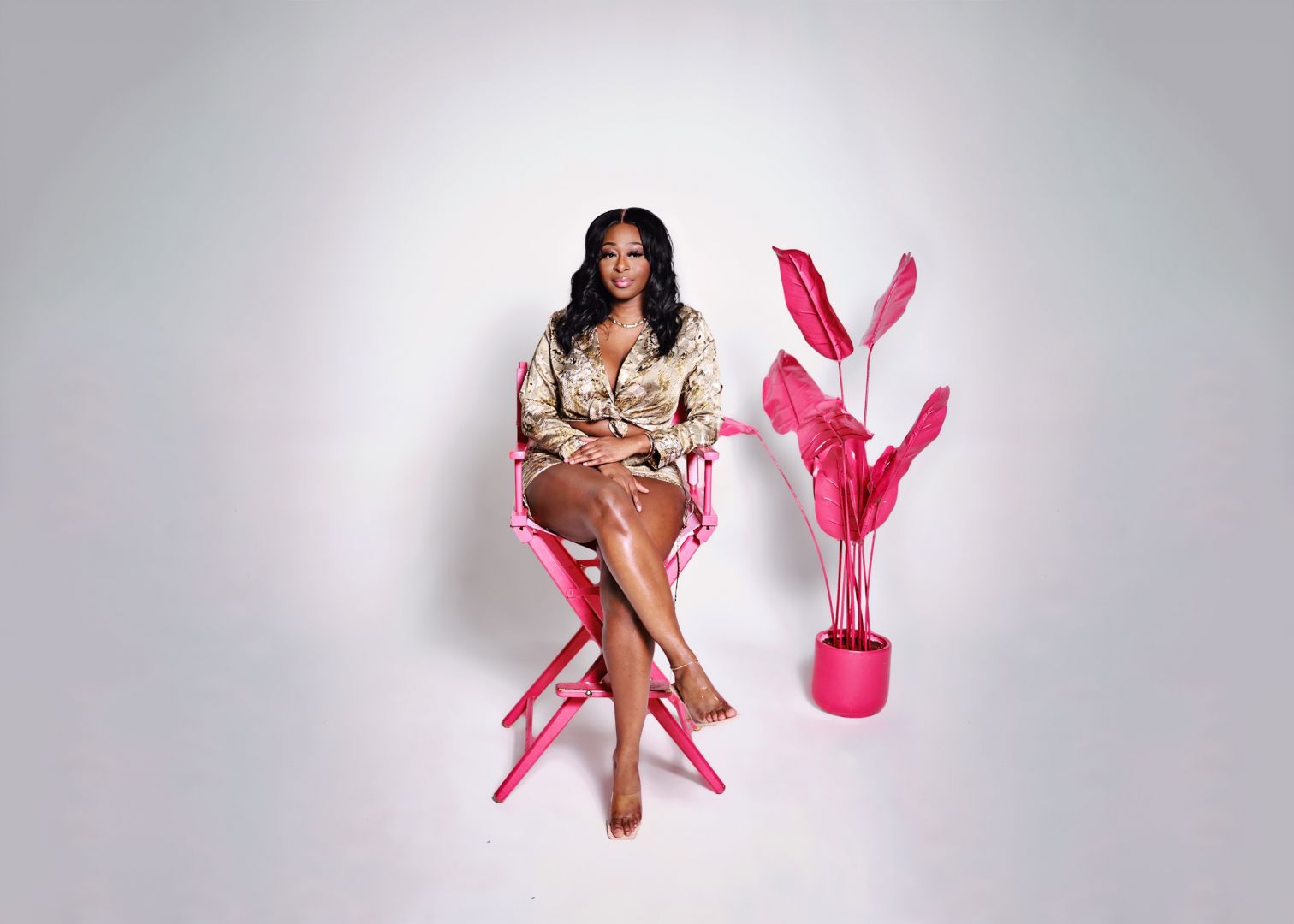 Our city is home to so many incredible businesses and so we asked the founders how they came up with the ideas for their businesses and have shared their responses below.
B. Sergeant | Music Video Director & CEO of Sergeant Creative Studios

The idea for Sergeant Creative Studios came about four years ago. I was already 2 years into being a music video director but knew that I wanted to do more . I didn't want the space to be just another photography / film studio , it needed to have unique sets and be an experience for every artist and creative that comes through. I've had repeat clients tell me how they've been able to get their best work done at our space because they feel so comfortable , plus a load is taken off their shoulders because of how attentive our staff members are. Read more>>
Vee Raiyn | Stylist & creative

I was always into fashion specially in high school people would ask me "hey can you style me for homecoming?" Or "hey where do you shop at I need help " but funny things is I started off as a professional dancer just dancing for different artist and being behind the scene I would get annoyed because sometimes the dancers had trash outfits but I loved seeing the stylist making the outfits running back and forth and making the vision come to life. Read more>>
Kimora Marie | Chef & Model

When the pandemic happened I used that time to focus on my passion for cooking and modeling. So I started to cook my favorite foods and also try new foods, since I wasn't able to go to my favorite restaurants anymore. I would post different types of foods on my social media and people would always write me asking for a plate or asking if I sell food Read more>>
Jordan White | CEO and Founder of Kolors Apparel

Creating a business has always been a dream of mine. When I was developing the concept for Kolors apparel I tried to use the two things that I believe the whole world has in common, the need for clothes and knowledge of different colors. Through those two things I developed the concept of using word play and different color variations to catch people's attention and generate conversation. Read more>>
Rodeline Joseph | Physician Assistant and Founder of Medsembly

It was actually our students, who happen to be our customers, that led to the idea. I've always naturally enjoyed mentoring you youths and began to do so as a physician assistant (PA) to students wanting to become PAs. From interacting with hundreds of students, I noticed they still had many of the problems I faced with navigating the sector and understanding how healthcare works. And that's when I thought of the idea to directly connect students with mentors and working professionals to help in their transition into healthcare. Read more>>
Latisha and Willetta Alford | Nutrition and Fitness Coaches

The idea for our businesses came from a passion and need. Latisha owns Back to the Basics Nutrition and Fitness, which came from the need of working with women who struggled with how to fuel their bodies. She knew that stripping away all the fancy food terms and keeping things very simple with nutrition was something that she wanted to offer to help women understand how nutrition played such an important part in their wellness process. Read more>>
Tieisha LaFayette Johnson | M.A. & Women's Online Boutique Owner

I cane up with the idea for my business while I was home on furlough in 2020.. Covid-19 was running through Los Angeles. I'm a M.A. by day. I wanted to see a different type of clothing for Women and petite women. Fashion that is good quality, comfortable and make you feel sexy. Read more>>
Linda McIver | Family Nurse Practitioner (FNP-C, ABAAHP / American Board of Anti-Aging Health Practitioners)

Given the complexities of the health care system, I thought, "there must be an easier way!" which is how I came up with our mission statement at 2UMedical, a direct pay concierge medical practice. Our mission statement is: Simplifying the delivery of healthcare and promoting wellness. 2UMedical is a modern day rendition of the old-fashioned house call. Read more>>
Victoria Carlos | Designer at Osisi & Co.

One Sunday before church, my African husband looked disappointedly at our one-year-old son's outfit and said "*sigh* I want our son to wear African clothes to church." Being the budget babe, I could not justify paying hefty prices for outfits he would only wear once or twice. Still, I wanted our son to showcase his African pride in a practical way that would last him years. Read more>>
Rebecca Ward | Founder of Clothe The West

I live in the city where Breonna Taylor was murdered by Louisville Metro Police department. She is also not the first nor the most recent human who has been a victim to LMPD/LMDC aggressive excessive violent use of force and power. The summer of 2020 my cities unrest happened in the midst of a god-awful pandemic. I fully invested myself into the movement. I was no longer doing contract cooking jobs or nannying. Read more>>
Symone Chase | Resin Artist

Resin By Anais was born out of a perceived need and a little bit of accident. For some reason, when I started changing the color scheme in my house, I couldn't find any coaster sets that went well with it. For my first project, I used a small resin kit to craft some coasters. I started getting requests for custom coasters and decided to start a business out of it. Coasters transformed into trays, journals, and bookmarks. As for the business name, I chose to incorporate my middle name and the product I use. Read more>>
Debbie Emery and Mark Emery | Co Founders of Juvo Jobs

My husband, Mark and I used to have a tech company that was based around hiring. We found that the hourly workforce was being ignored by job boards and that a suitable platform for hourly jobs just didn't exist. So when we sold our first business we knew our next venture had to be aimed at helping this group. We have 4 children. 2 are salaried workers, and 2 are hourly workers. Read more>>
Maryann Hein | Nutty Owner of Sugar & Spice LLC

I knew I would love to own a food business after culinary school, but I didn't consciously plan on it being a flavored nut business. Sugar & Spice started simply as gifts for friends and my rather large family. When you have a culinary degree there is a small unspoken expectation to provide a food gift especially around the holidays. Read more>>
Monique Simmons | Personal Stylist| Make-up Artist

I always receive compliments from friends, family, and strangers saying how beautiful I am . Since I was younger , I remember people always saying I was beautiful ; however , I wouldn't always feel beautiful within until I was in my early 20's which is where I coined my social media /brand name Beautifuleput which to me means beautiful from within. Read more>>
Corey Cooke | Co-owner, Real Estate Investor & Realtor

After the 2008 housing crash, my business partner and I decided that we needed to invest in a recession proof business. Both of us were heavily invested in real estate and we quickly realized that we needed to diversify our investments. After carefully researching recession proof businesses, we finally decided that a laundromat business would be our best option. Read more>>
TK Canada | Founder of refresHER., Certified Energy Practitioner, Intuitive + Mental Health Advocate

My business was birthed back in 2017, a few years after suddenly losing my mother. I was soul searching within but also longing to find healing outlets where the people and spaces reflected who I am, a Black woman. At that time, I was limited with resources, specifically with therapists, so I decided to embark on my own journey by creating refresHER. Read more>>