The Early Days: why did you start a business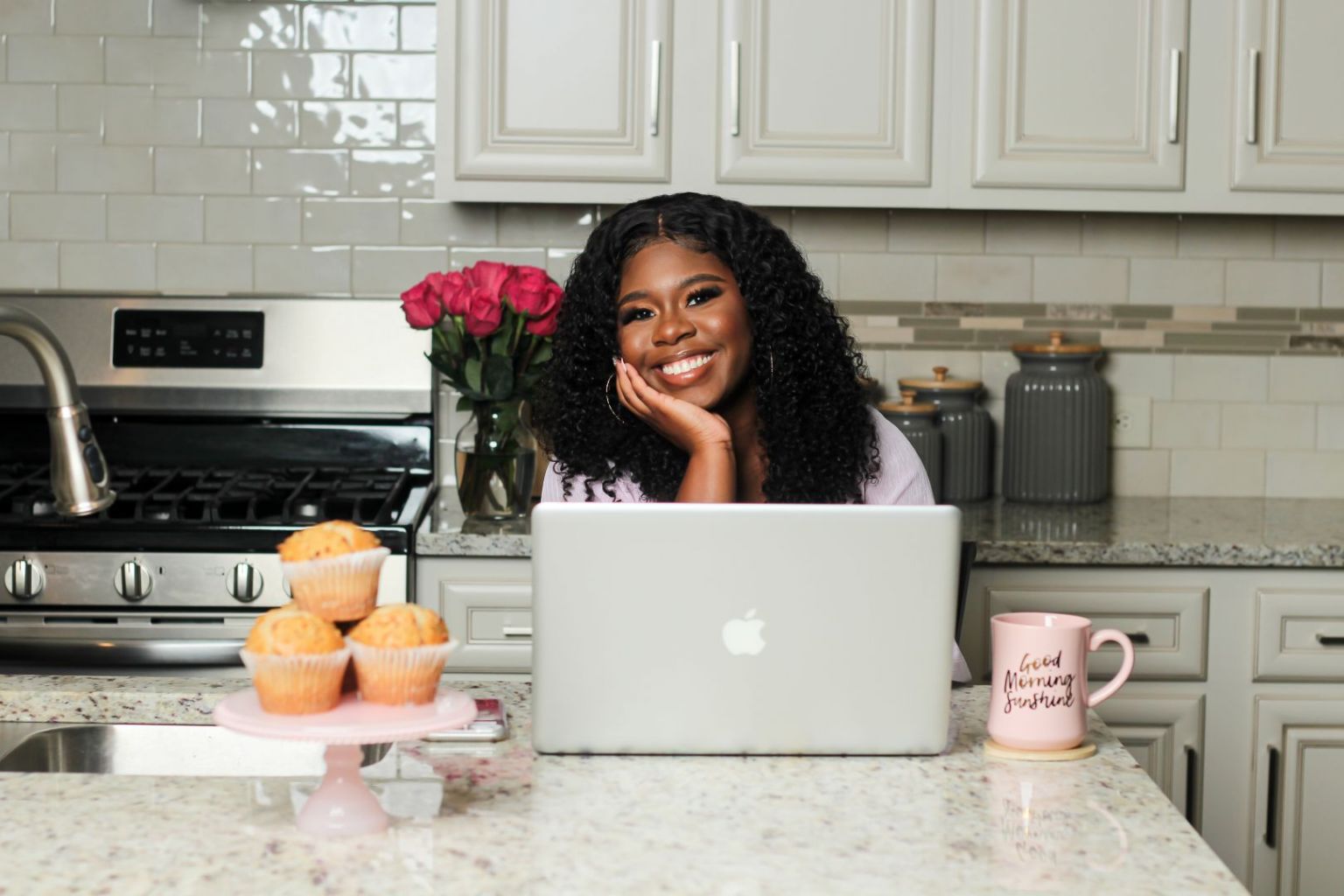 Are you thinking about starting a business?  If so, we think you'll enjoy reading about how these seasoned entrepreneurs thought about the question when they were in your shoes.
HELLEN OLIVEIRA | Wedding Photographer & Videographer

As a teenager I used to accompany my mother to weddings, as she was a wedding planner/coordinator, I would help her with the set up, clean up, and coordinating the wedding. I really liked being involved and being a part of making someone's wedding day happen. After I graduated from college, I couldn't figure out if I wanted to work in my field, so I tried healthcare, hospitality, food industry, and IT, but I didn't feel like I had quite found my match. I come from a family of entrepreneurs and I really liked the idea of own my own business, being my own boss, having unlimited vacation time and making my own schedule! Fast forward a couple of months after my wedding, I reached out to my wedding photographer and asked her if she would be my mentor and if I could assist her on wedding days so I could get experience. Read more>>
Quadir Thomas | Magazine CEO & Business Owner

My thought process behind starting "In The City Magazine" was simply connecting the buyer to the supplier. We also use the high profile of influencers on each cover to also highlight dope young creators the right way. We accomplish this by creating a stable atmosphere where all of our staff members are vested assets and decision-makers. Other than prayer, our staff is the reason why any success is reached. Read more>>
Federica Carlet | Photographer

Everything happened very naturally. People around me started to notice and I appreciate my photography, and little by little I started to receive job offers. 12 years ago the first real job offer was to photograph a new furniture showroom in Manhattan, the client was so pleased with the images that he asked me to cover the party on the day of the big opening as well; events can be a chance to create new connections. I was asked for my contact info and few days later I was in another beautiful high-end showroom photographing its interior in Soho. To me, one job lead to another, and then another and another more… little by little I got to build a great list of contacts that kept growing over the years, it was always the client that was passing along my contact info to another that was looking for a photographer. Read more>>
Corinthia (Corin) Slaughter | Blogger & Lifestyle Influencer

I started my blog Creatively Corin in college just for fun. I've always loved food, fashion, travel, and design, so writing about these things came naturally to me. It was a great way to decompress from school and work as well. My blog was almost like an online diary. Every time I wrote a post, it was centered around the things that were going on in my life-girls' nights out, studying abroad, dorm decor-everything a college aged girl enjoyed. I fell off the wagon with blogging in my senior year of college because I was prioritizing completing my degree and finding a job. Once I achieved both of those things, it crossed my mind to start blogging again, but I never made time for it. The transition from college to post-grad was slightly overwhelming, and I was still getting used to being a "full-time adult". Read more>>
Ashlee Hightower McHugh | Lifestyle Blogger & Attorney

I launched Cobalt Chronicles, a Houston based (originally, D.C.) lifestyle blog and brand, in July 2015. I had recently moved to Washington, DC from Birmingham, AL and transitioned from a practicing attorney to a more corporate legal role at Bloomberg News. My hours were very traditional, 9-5, and my job was a lot less demanding than my law firm days. With the extra time on my hands and with a new city at my fingertips, I decided to launch my own personal lifestyle blog. In the beginning, I wrote about everything. Restaurant reviews, neighborhood hot spots, my favorite pieces of clothing, trips I was taking … anything really! Over the last 5 years, the content has shifted, and I mainly focus on style, travel, and wellness with a little bit of home content sprinkled in. Read more>>
Dr. Allana Da Graca | The #PersistenceGuru

When I started my company Turning On the Lights Global Institute LLC., I knew that I wanted to give leaders and entrepreneurs the tools they needed to persist in their goal attainment. I spoke to so many women and leaders who told me how dissatisfied in life they were due to abandoned dreams. I felt it was my calling to use my expertise in communication, creative strategy and social media to show individuals how to systemize their ideas. More importantly, many individuals struggle with the "Imposter Syndrome," and leave so much on the table waiting for everything to be perfect before they get started. I wanted to provide a solution of motivation and strategy to leaders, and entrepreneurs. Read more>>
Travis Irions | President

There were some law changes in 2017 that affected breweries in Georgia. Since then, breweries started opening at a rapid pace. As more and more breweries opened, we needed a way to let the public know who they were and where they were located. I opened our business to help beer enthusiasts experience Atlanta's breweries and not have to drive. We handle all the details once our guests arrive! Read more>>
Nas Anderson | Owner and Creative Director

My dream was to climb the corporate ladder. I never thought of being the CEO for my own dream. My husband actually suggested it and as I gave it more thought and started putting a plan into action, I realized that I was born to be an entrepreneur. The skills that made me successful in corporate america, came in handy for my own financial and personal freedom. Read more>>
Waverly Lucas | Co-Founder, Co-Artistic Director, Resident Choreographer for Ballethnic Dance Company Inc.

My thought process in starting my own business was to simply do something that I had a passion for and to provide a service and product that uplifted and inspired the community. I wanted to affect change by positively infusing hope and possibilities for youth and the community at large. It was important for me to live frugally in order to reinvest in the business and build a strong foundation based on ownership of real estate. Working tirelessly with my wife and business partner Nena Gilreath, we made a pact to listen, learn, work hard. We valued learning from the mistakes of others and avoiding those same mistakes. Furthermore, we committed to the longterm goals of the organization and avoided chasing the shiny object that would dull after its acquisition. Read more>>
Kim Taylor | Spiritual Womb Healer

I started my business because I knew that so many women are in need of womb healing. We go through so much hurt and pain and many of us do not have a healthy way of healing from womb related trauma. My goal is to show women how to heal themselves naturally. Read more>>
Shawn Gingrich | Certified Personal Trainer and Group Fitness Instructor

After 20 years in the Corporate Human Resources world, I just couldn't do one more day of endless meetings and conference calls. I loved my work such as teaching and training but was burnt out on the processes required by a 24/7 corporate life. I had an interest in physical fitness so I obtained my Personal Training Certification. It seemed like an ideal way to keep doing the things I loved (teaching and training) without all of the corporate hinderances. I built a large client base my first year while working at a local gym. I then took it a step further and opened my own studio in 2016 so I could have complete control over the client experience. Read more>>
Shona Brantley | Travel Advisor & Event Planner

I started my businesses years ago when planning a family vacation and wedding for a friend. I said WOW this is something I could do and it is so much fun! These experiences lead to the birth of Adventurous Excursions Travel and Astonishing Productions, LLC. Read more>>
Janet Hamilton | Registered Clinical Exercise Physiologist and founder/lead coach with Running Strong Professional Coaching

I had worked in orthopedic rehabilitation clinics for several years and was frustrated at seeing people battle back from one injury only to have another one crop up. I felt called to really dig in and try to address the underlying causes of so many overuse injuries. Many of these injuries were linked to a similar set of deficiencies – sometimes muscle weakness, or lack of mobility, or even biomechanical structural issues like asymmetries from one side of the body to the other. As I worked with athletes to address these issues, I realized they were making good progress and that the first step to achieving your goals is to get and stay healthy. A healthy person is able to train regularly, and consistent training is what enables them to make progress in their fitness. Read more>>
Ingrid Johnson | Certified Cat Behavior Consultant

I recognized a need and I rolled with it! I began by offering advice through the vet practice where I was working, but so many clients expressed interest in home visits or a lengthier and more detailed phone call than I could provide in that setting, so I decided to start consulting privately apart from my veterinary job. As for the other products we make, those were created to fill a gap in the market. Most scratching posts are too short, are covered in fuzzy tufted carpet and do not meet a cat's innate need to scratch, so we decided to create our own and do better than what was commercially available. Plus, ours are pretty! Your cat's scratching post should not be an eyesore in your living room! It should match he decor so you place it in a prominent location where your cat feels the need to scratch. Read more>>
Latovia Myrick | The Glam Boss At Angel Glam Collection LLC
The thought process behind Angel Glam Collection LLC was to create a business in memories of my daughter Angel. Angel Glam Collection LLC is a collection of beauty, Starting my business was not easy but it had to be done because this is my story, my brand, and my memory. My business brings me so much joy God turns pain into joy when he gave me the vision behind Angel Glam Collection LLC. Angel Glam Collection offers little girl clothing with its brand Hailey closet by Angel Glam Collection LLC and also we offer makeup products by our band Glamorous Cosmetics by Angel Glam Collection LLC. Angel Glam Collection offers Lashes, lipgloss, and much more we are a collection of all beauty products. Its a process but we will win because God is the head of this business. Read more>>
Rey Mack | Homestyle Baker
My thought process behind starting my business first started off as a quarantine passion I was doing for myself and my family. All of our birthdays was in the beginning phase of the quarantine — starting in March with mine. I baked my favorite cake for myself, which is red velvet, and after getting positive reactions from my friends and family, I decided to pursue what was a hidden passion of mine to a full-time pursue. Thus, Rey's Velvet was born — a play on word from my name and my favorite cake. Read more>>