The deciding factor: what's the most important factor behind your success?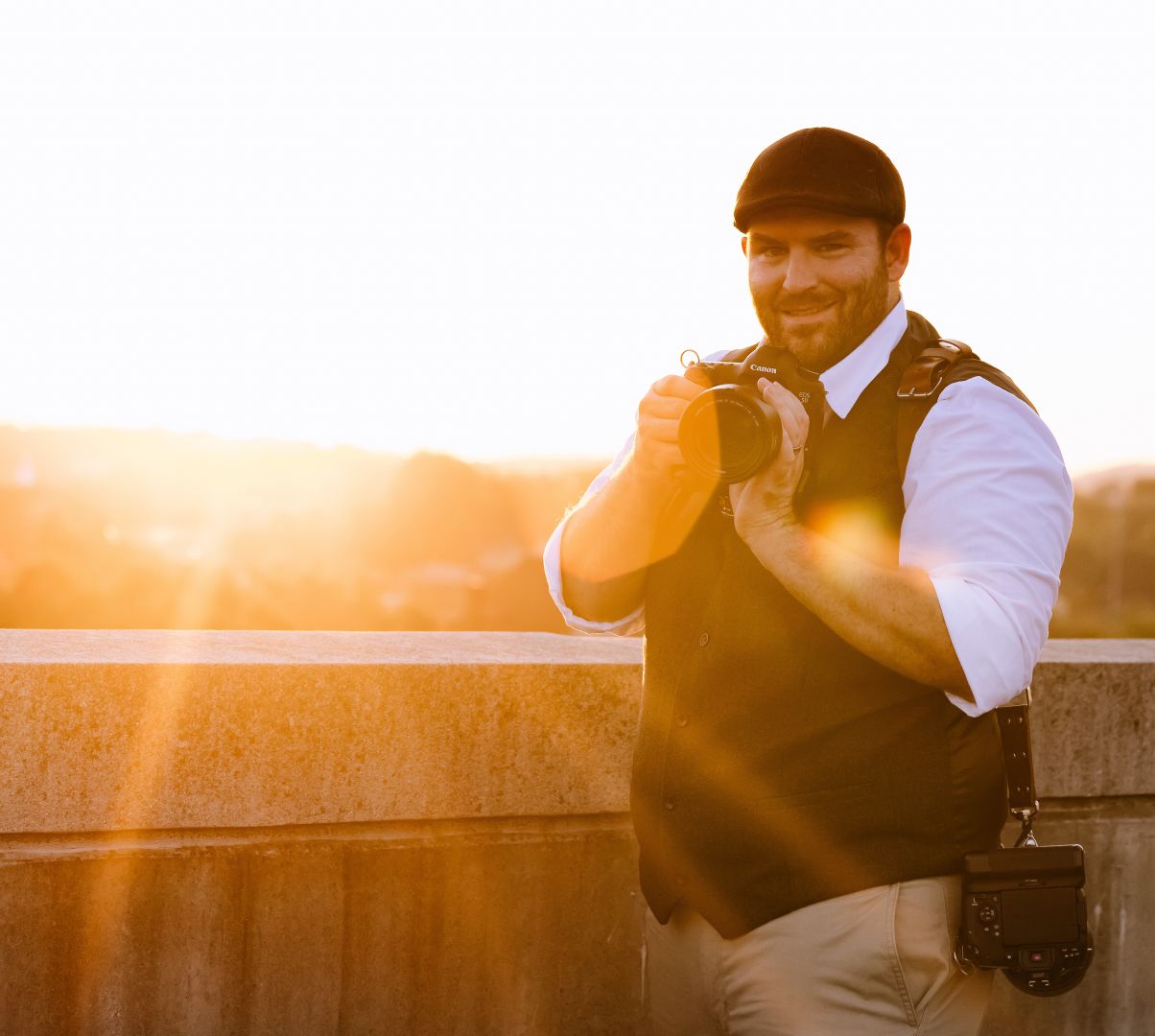 There are so many factors that can play a role in determining our results, performance and ultimately our success, but some factors matter more than others. We asked folks what they felt was the most important factor driving their success.
Jeff Fyke | Photographer and Storyteller

How does one gage success? Is it a huge social media following? Maybe its increasing your profits continuously. Those are both wonderful things, however success to me is a cultivated relationship. With every shoot, if I am able to create a relationship with the subject(s), then they no longer see themselves as clients, but as friends. It is a lot easier to do a photoshoot with people you are comfortable with, rather than a complete stranger. And, it makes the session/day so much more fun! I tell folks, "If you aren't having fun, then I am not doing my job." Read more>>
Sam Soper | Mural Artist & Illustrator

Always looking back. Reflection gives me perspective on how far I've come, keeps me cognizant on whether I'm moving in alignment with what I set out to do, and helps me stay present by acknowledging when I achieved that which I once only dreamed about. But most importantly, reflection is helpful in fixing the potholes I struggled with along the way to make the road easier for those just starting out. By giving others emerging into the scene the boost you wished you had, you create a community of success around you and a network of opportunities unfolds. Read more>>
Tori McGee | Holistic Realtor, Certified Building Biology Advocate

My Brand is sussessful because I live it. I started living a Holistic Lifestyle 0ver 20 years ago. My passion is Helping Families find Healthy Homes. After Trying for find a Healthy Home and a Realtor years ago for my family That under stood my families needs, My Husband has chemical sensitivity I knew I had to create a Brand to help families focus on healthy Holistic Homes in Real estate. Read more>>
Tyra Brown Latoya Askew-Dover | Tyra Brown (Founder) and Latoya Askew-Dover (CoFounder)

For us the most important factor behind our success is working together as a team. It's almost like each of us have a lane and no one has more control or want to overpower anyone when it comes to making decisions. A lot of women are always asking us how did we build our team. We learned that when you respect each other without trying to overshadow each other and communicate efficiently that's one part of the recipe of having such a great team. Building a great team has allowed our organization to stay consistent with our mission and continued to give us the confidence to keep going. Tyra Brown(Founder) and Latoya Askew-Dover(Co-Founder) Read more>>
Sacha Walton | Business Strategist, Speaker, Author, Podcast Host, and Event Producer

The most important factor behind my success and the success of my brands, SWI Management Group and According 2 Sacha Podcast, is how I show up. You have to be fully present when accomplishing success. This means even on your worst days of being mentally challenged in the world of entrepreneurship, you have to show up as the best version of yourself. Many are watching you take risks and achieve every opportunity set before you. Read more>>
Stranjae' Ivory, MPH | Entrepreneur & Biologist

There's a myriad of factors attributing to my success as well as the success of my brand(s). The most important factor is servant-leadership. Such successes are marked by honoring my purpose and positively impacting the lives of others. One of my life's aims is to heal and build sustainable communities. In working to achieve this aim, I'm constantly aligning my pursuits with servant-leadership, relationship-building, and empowerment opportunities. Read more>>
Amy selig | owner, instructor and buyer

The most important factor behind Stellar Bodies success, is the people. The team that works for Stellar and the clients that walk in our doors. The impression, customer service and authentic knowledge from our staff, helps direct our clients to feel welcome and happy to work out together. We have a wonderful community of friends, that have met in our studios or already have had past experiences together. The common goal with these people that work at Stellar Bodies is exceptionalism with kindness, and our clients are excited to be part of the program. Read more>>
Brejhe' Halls | Digital Marketer & Influencer

I am a woman of strong faith. I would have to say that the most important factor behind my success is God. I constantly ask him to guide my steps in business decisions as well as in everyday life and I don't feel like I have been steered wrong thus far. Additionally, I believe that another important favorite is staying authentic to myself. So many people hide behind the glamour of social media and I do quite the opposite because I feel like my story can help and influence others. Read more>>
Stefanie Forte | Owner, curator, and creator.

We truly have a nostalgia based business, our goal is to provide "sweet trips down memory lane". I began the company as retail only, selling antiques and vintage goods so I already had a strong base and sense of bringing nostalgia to my clientele. When we paired the existing business with the retro soda fountain feel in order to offer our ice cream we found out quickly that we had executed the perfect business model for our new brand. Read more>>
Tyler Campbell | Inspirational Speaker and Amazon Best Selling Author

When I was 16 years old, I got busted for underage drinking in Austin, Tx at Austin High School. My punishment by the district was being sent to the alternative education system. My father, Earl Campbell, an NFL Hall of Famer and Heisman Trophy Winner, made me call every division 1 college coach who was recruiting me for football at that time. I had to tell them what I had gotten busted for and that I would be spending the remainder of my junior year of high school in the alternative system. Read more>>
Kayla/Jazmine Green/Holifield | Creative Consultants

Being authentic and staying true to ourselves has been an instrumental force behind the growth and success of our brand(s). By attracting and building organic connections and opportunities, being "real" and genuine has opened more doors than any amount of marketing or money could buy. Not allowing ourselves to succumb to the pressure of keeping up with what's popular or trending has helped us be more intentional and move at our own pace. Read more>>
Chef Kels | Personal Chef with Flavor

When having a brand it can sometimes be overwhelming from the beginning. The key to keeping things together would be to stay focused, and always make sure you are your number one fan. The important factors in my brand is quality and presentation. It is very important to me that the quality is top tier, because when I'm the customer the visuals,marketing, and quality of the product is what makes me interested. Read more>>
Sharmequa Franklin | Creator of Razzle Dazzle and HR Firefighter

The thought process behind The Artsy Girl™ started when I moved to Georgia. I lived in the Baltimore, Maryland, area for over a decade, where fashion and accessories were a part of the culture and vibe. When I moved to Statesboro, Georgia, I desired that same type of flair. I visited several locally owned boutiques, and on many occasions, I was either not greeted when I walked in or I could not find that "sparkle" or "spark" I needed in accessories. When the pandemic sent everyone home to hide out from COVID-19, the stress of my job pushed me to need an outlet. I have always been an artist. Read more>>