The Characteristics & Habits That Matter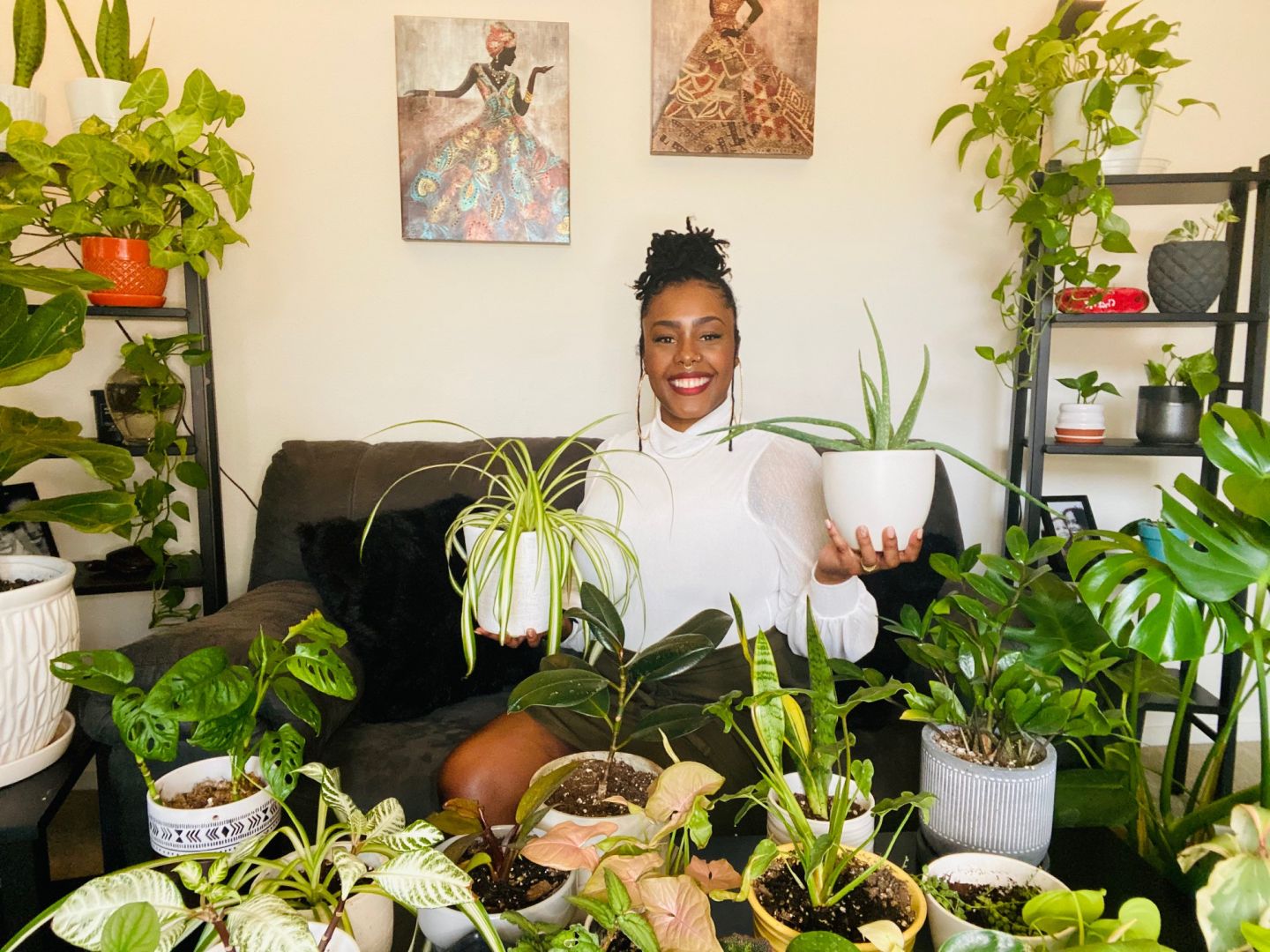 We asked some of the city's rising stars about why they think they have been so successful and we've shared their responses below.
Lauren Ivy | Empowerment Soul Coach; Human Design + Reiki + Intuition

For me, it's authenticity. Everything I do, share, create, is all with the intention of people learning more about themselves, so they can believe in themselves and have the clarity and confidence to shine their light. I think so many of us, if we aren't aware and purposeful, can get caught in a comparison trap and that never serves our highest and best. We were all created so differently for a reason and it's a constant practice of tapping into that uniqueness and letting our true self lead the way. It's so freeing and empowering to completely step into my brand being human. And that's what I want for everyone. Read more>>
Chaz-Anthony | Designer w/ a J.D

My reputation of quality has been the most important factor behind my success. I have maintained a reputation for producing quality results in everything I do since highschool. From party promotion, artist management, and even my experience obtaining a J.D; I've been known to do a lot of things and do them pretty well. This translated well when I dropped my clothing line; people were willing and ready to support my brand before even seeing physical designs. It came with a little bit of pressure but I knew I had to come with pieces they would love. I've been really blessed to have developed a loyal support system over the years and this has been a huge factor in helping my brand expand at the rate it has. Read more>>
Kia Perry | Kia Perry, Co-Founder and Jazlin Pitts Co-Founder

Trust your intuition. Whenever something doesn't feel right or doesn't happen effortlessly, that's a key indicator that it's not meant for us. We can't tell you how many decisions we've made based on our gut feeling and it turned out to be the right decision. Read more>>
Anna Brunson | Owner At Cakes By Anna

The most important factor is the quality of my cakes. No matter how big or how small each cake is, they all get the same quality products & designs. Every cake that leaves my kitchen is made fresh to order and comes with my own personal touch. Word of mouth is so important in this industry; I want everyone who hears about Cakes by Anna to have a positive experience every single time. To me, there is no bigger compliment than a repeat client. There is a lot of competition in the industry, and I think my great communication and professionalism also helps set me apart. Read more>>
Daniel Shippey | Entertainment + Commercial Photographer

I believe the most important factor behind any amount of success that I've had boils down to the people in my life. I have had some many wonderful individuals encourage me on a personal level as well as professional. First of, my parents have been a major inspiration and source of help. I simply wouldn't be where I am today without them. Also, I've met so many wonderful professionals along the way who become close personal friends. Networking with good people is so crucial. Being available for brainstorming and finishing strong on collaborative projects is essential for creative and professional growth. Read more>>
Jayla Phillips | Healer

The most important factor behind my brand is my community. The support I've received is incredible and it's the one thing that's kept me going. There are days when I feel like I'm just running in circles and someone will reach out from another country with encouraging words of how my work has impacted them and their family. I'm like, "you're all the way from Italy! How do you even know who I am?!" Haha. But we so often get caught up in the everyday hustle that we forget to look up and see how meaningful our work and our lives really are. It's incredible to think of how far you can go when just one person believes in you, let alone an entire community. Read more>>
Chanan Kennedy | Creative Director

God has always been the most important factor behind any of the successes behind our business and just life in general. However, if I had to select a 2nd factor that has contributed to the success of our company, it has truly been our ability to see past failures and not let that impact our ability to continue to push boundaries and try new ideas. I find that a lot of entrepreneurs hit roadblocks and it at times can derail them from the entire dream or goal of what they are trying to accomplish. Fear of failure and especially fear of failing "again" can be paralyzing for some. We were blessed to learn early on in business that thru each failure, the knowledge gained from the experience is invaluable. We have operated under the motto " If at first, you don't succeed, try, and try again". Our failures have pushed and inspired us to figure out what works and keep taking risks. Read more>>
Dr. Yolanda "Cookie" Snipes | CEO, Educator and Publisher

The most important factor behind my success is that I pour into the purpose of others. As an educator of 23 years, I have spent my adult life empowering, encouraging, and educating youth to reach their full potential in education. As CEO of LeeSadie Production and Media Group, each project has been to assist individuals in obtaining their dreams through mentoring and by providing a platform in media production on different levels. As the Founder and Publisher of Godlock Magazine and executive Producer of Leaders to Legacy, we have provided a platform of influence and legacy. All of the endeavors together have provided me the opportunity to be successful because my equation includes other variables -People. Read more>>
Nikki LaShaè | Entrepreneur

I would say, networking and building great business relationships with other entrepreneurs. It's not always what you know but who you know. Read more>>
Chelsea Long | Professional Dancer & Business Owner

The most important factor behind my success and the success of my brand is ME. I represent everything that I create and do. Chelsea is the girl behind it all,while Lifeofchelz is the platform to display who I am as an Artist. The key factors of my brand Lifeofchelz is self-love, self-care and dedication. Knowing who you are and your purpose will bring success during your journey of becoming/being a business owner. Read more>>
Dr. Nicole Thaxton | Co-Founder, Clinical Director & Professional Counselor at Atlanta Wellness Collective

Our success results from the individualized care we show each and every client at our office. We don't believe in a one-size-fits all approach to mental healthcare and wellness. Instead, we take into account each client's lifestyle, history, environment, and relationships. Each treatment plan is unique. A second factor behind our success is our focus on transparency and holistic health in the services we offer. We recognize the need for openness between client and provider to create trust in the therapeutic relationship. Our focus is wellness over illness in all areas of life, not just mental health. Read more>>
Precious Evans-Mallory | Makeup Artist

I feel the most important factor behind my success is being ambitious, going after what you want and not letting anyone or anything get in my way. I've had setbacks but the most important thing is to always keep going and I always remain positive, no matter if the situation is good or bad. Read more>>
Jakki Lynch | Makeupbyjakki

Staying Consistent and everything that you do and have any loyalty to the community and family. Read more>>
Marie Antoinette | Creative Director & Wardrobe Stylist

The most important factor behind my success is that I do this because I love it. When you believe in your brand and have deep passion for it you have already won. Many times I have worked on projects and didn't profit a dime, but my heart was so full and I wouldn't I was fulfilled. Read more>
Daniel Martinez | Photographer & Art Creator

No matter what it is you pursue, obstacle are inevitable. I've always viewed these particular moments as the universe testing my will to succeed. Passion has been the vehicle that has gotten me through any momentary lapses in motivation, in discipline, even in perseverance. For myself, I will never lose my passion to immortalize memories through photography. When I capture a moment that is "a return ticket to a moment otherwise gone". Read more>>
Ken Word | Activist/Entrepreneur/Hip-Hop Artist

Making People Happy. Read more>>
Dr. Sherrich Sharper | Career Coach, Author, and Wellness Professional

The most important factor behind my brand is an empowering approach. Every conversation I have with a client, potential client, or partner is meant to inspire and empower. Many of us suffer from low self-confidence when it comes to our abilities, this viewpoint cripples us and we get inside of our head and in our own way. With every conversation, my goal is to show others how valuable, marketable, and successful they are. My brand is one of class, professionalism, and authenticity. I tell my clients the truth. The truth on why they may not be getting a promotion, the truth about why they need to leave their company, or in some cases, stay. I do this by sharing best hiring practices and job search hacks that others may not share. I share information in a down-to-earth and relatable fashion; this has been successful for me for these last 5 years. I want them to be well informed at all times, and empowered with confidence. My work with clients is truly a transformative experience. Read more>>
Fatiyha Johnson | Wardrobe Stylist

I would say the most important factors behind the success of my brand and essentially my career is incredibly cliche but necessary ingredients in creating a successful brand; marketing, constant outreach, gratitude, a strong work ethic and consistency. Read more>>
Kate Kordsmeier | Writer, Educator, Creative Entrepreneur and Holistic CEO

I empower my students with actionable advice and inspirational content to help them make their dreams of being their own boss a reality. It's the exact, step-by-step system I used to grow Root + Revel into a six-figure business in just three years. And I did it all without selling my soul (i.e. I stayed true to myself, put authenticity and integrity first, alongside my readers' best interests, and provided the most value possible to my tribe!). Speaking of soulful business… I've been self-employed for over 10 years now, and while taking strategic action is important, mindset is perhaps the most integral part of a successful business. So I always strive to provide my readers, students and coaching clients with holistic business advice. In fact, my podcast, Success with Soul, launched in April 2020 so we can really dive deeper into these very topics. Read more>>
Kayle A. Martinez | Owner of DAUNT Studio

Honestly… depression, anxiety, loneliness, the poor man's mentality, love, fear, the things no one seems to want to talk about or are tough to deal with. I created DAUNT Studio on the basis that each work of art expresses or evokes a certain emotion or controversial thought and that hopefully just one of my pieces genuinely speaks to one person out there in the world. My business has just gotten started—although I've been creating all my life—so I don't have a ton to show, but the success of my brand depends on me honestly expressing myself through materials and mediums that are also just as easily unwanted and tough to deal with. That's what makes DAUNT Studio such a #DAUNTINGEXPERIENCE. Read more>>
Brianna Hill | Plant Enthusiast & Community Builder

Having the unending support of my community, my family and friends. So far, I have had success in each step I've taken to build and establish my brand through the support of my family and friends, whether it be them looking over content I've created, making donations, purchasing my products, offering to build my website, etc. I have been extremely grateful for them being willing to use their amazing talents to boost my brand forward. Read more>>
Doug Sturgess | Artist | Photographer

Being able to customize artwork for my clients' residential & commercial spaces is the most important factor to my success as an independent artist. When you purchase artwork and hang it on the wall, you want that client to smile every time they see it and remember the good experience they had working with the artist. Many people like the convenience of 24/7 online ordering so I offer that service but encourage ordering directly through me when the buyer wants a more custom fit and the best materials. Read more>>
Josh B | Singer/Songwriter/Influcer

For me the most important factor behind my success would absolutely have to be patience and consistency. Read more>>
Muhammad Yungai | Artist, Muralist.
My mural artwork is impactful because they paint the vital stories of other people! I began to paint murals in schools to make the drab, ordinary school buildings a more beautiful, effective place for students to be. I started painting murals in schools at KIPP WAYS Academy, where I worked as an Art Teacher. The KIPP charter school students and teachers in Atlanta were in their school buildings 30% more than other students and staff. So, it became very important to me that these buildings felt warm, beautiful, welcoming, and most of all, inspiring! What I wanted to accomplish was to make the feel of the buildings match the energy and dedication of their innovative teachers! I also wanted to build the self-esteem of the students by painting the very students who attended the school. Read more>>
Nicole Gales | Business Owner, Model-Actress, Brand Ambassador, Living Work of Art
As a one-woman beauty enterprise, the single most important factor is a quality product. Our first product at NuMaven is our Press on nail line. Every order is custom-made. To have those people come back the product has to be GREAT! I'm proud that I'm achieving great success with NuMaven LLC. Read more>>