Taking Chances: reflections on risk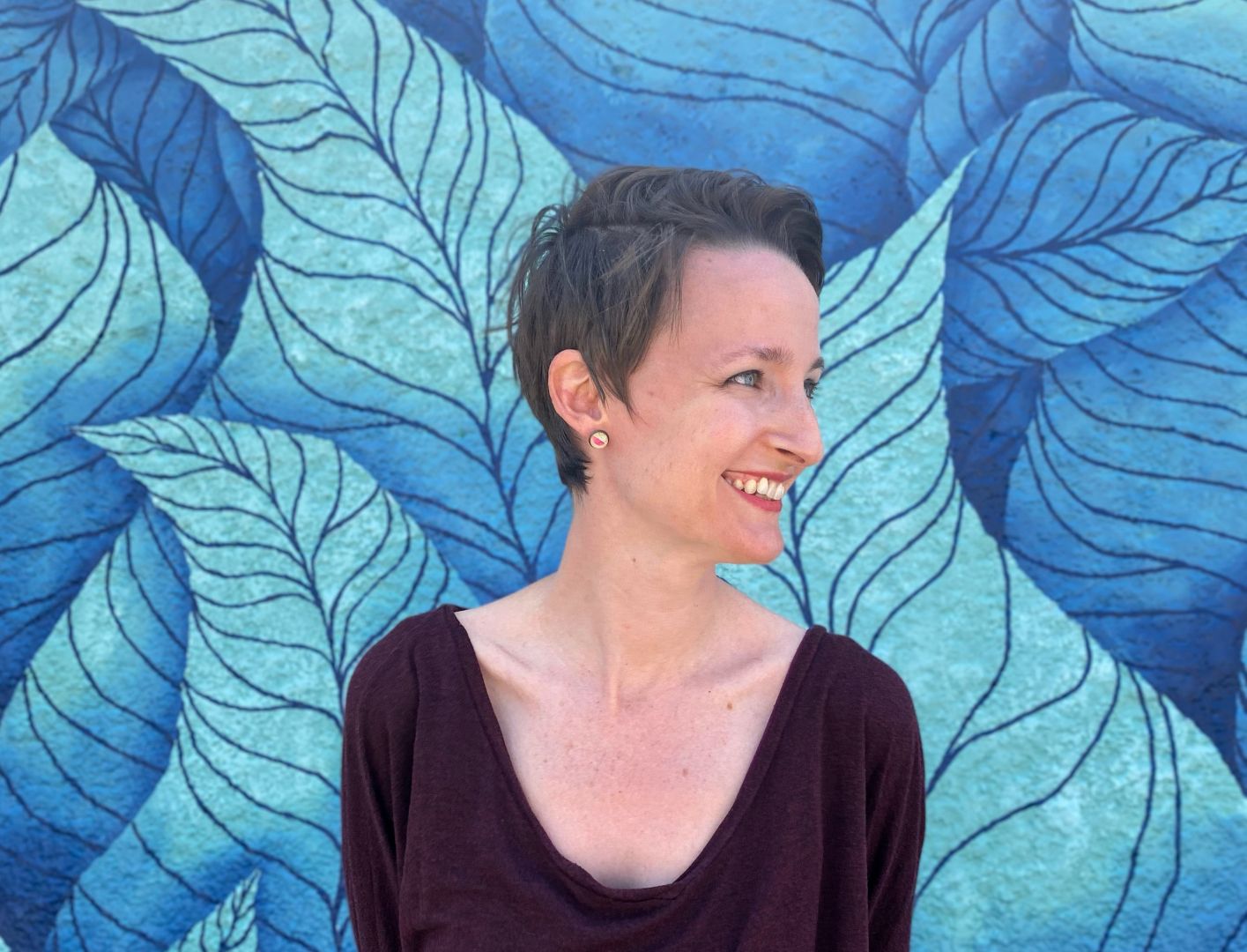 Shoot your shot? Take a chance? Society bombards us with messages, phrases, examples and stories of how taking risk is the key to success, but is anything ever that simple? We asked some of the brightest folks we know to tell us about how they think about risk. We've shared their responses below.
Tamika Renee | Podcaster
I look at risks as taking steps into the unknown. Many people look at risks as what you can lose, but I look at it as what there is to gain. What would be the take away for myself when getting into something new, something outside of my norm, the unknown? Sometimes the risk is all that a person needs to change their life. Everything we experience contributes to our growth, our evolution; however when it comes to my personal life the most rewarding growth comes from me taking a step into the unknown. Overcoming situations where I felt the uncertainty, not sure of an outcome, but I did it anyway- reassuring myself that something great had to come out of it. Sometimes taking risks don't necessarily involve uncertainty either, it just requires the reassurance of having a plan for starting something new, something you haven't done before. Read more>>
Matthew Cone | Content Creator/Entrepreneur
Take risk, calculated risk. I'll payoff. Read more>>
Lashea Benford | Blogger/ Podcaster

When I think about risk I think that there is no gray area. However with my life and my career I have always been outspoken on any issues and/or my opinions. A Black Girl Perspective will continuously be at risk of becoming apart of the "cancelling culture" because I have realized with todays generation if your views are not the same you're automatically wrong. Read more>>
Stephanie Moye | Owner of S.Moye' Fashion
Living life is a risk because there are very few things guaranteed any so many facets of life are unpredictable. I believe if one never takes a risk one will never know the outcome and I have been willing most of the time to see what's on the other side of the risk which has either been a lesson or a blessing. The risk I have taken entails leaving a secure job in the medical field as a Nurse and stepping into entrepreneurship owning and operating my salon Moye' Hair Etc! and S. Moye' Fashion. Read more>>
Alina Hinton | Event Planner & Educator

The role of a risk-taker is one who approaches uncertainty with forethought and determination. As a risk taker, one must be open-minded, flexible and principled. Individuals who consider themselves as a risk taker work independently and cooperatively to explore new ideas, opinions and innovative changes and strategies. Being a risk taker causes one to be resourceful and resilient in the face of hardships and challenges. Read more>>
William Ramsey | Artist

To be perfectly honest, I am inherently a risk taker. I've had a very challenging life and have had no chose but to take chances in order to overcome obstacles. As a kid and teenager, I didn't have much like at all and was homeless for 10 years of my life. Me and my family moved from motel to motel, staying with relatives, and never having a real sense of home or stability; coming from that type of extreme poor background taught me to think quick on my feet and that if I was going to make anything out of my life, I would have to take risk–but calculated risk. Read more>>
Jonathan Cooper | Dynamic, food + drink + lifestyle visual storyteller.
Not caring can be risky depending on the intention and impact. A lot of us don't take risks out of fear. Stepping into the unknown can be terrifying because we're so accustomed to worrying about what the other people will think. In order to grow into the person you're destined to be, removing fear of judgement is a major part of taking risks, and it's extremely beneficial on the back end. For me, taking risks is a daily practice for someone who has been playing it safe, and it really shows. I feel it in my body, and I see it through my work. It's important that everyday, we do one thing we're terrified to do. There's so much joy when you're operating from a place of abundance, than the dark clouds of fear. Read more>>
Jas Caldwell | CEO / Senior Designer of OneSociety, The Brand
I truly believe the game of this industry is all about taking risks. Being the designer behind my brand has made me reach into a creative pocket I never knew I possessed. "Trial and error" plays a crucial role in OS being different and finding that niche. Read more>>
Sylvia Rose Novak | Bassist & Songwriter/Singer
I've always been a risk-taker. I started taking horseback riding lessons when I was 8 and quickly learned that the most fun equestrian sport – in my opinion, eventing – is also one of the most dangerous. I've crashed and burned plenty of times but I've also had great fun and great success as a rider. If there is something that I really want to do, I go for it. That's how I ended up a professional musician. Read more>>
Helen Altamirano | CEO /Sinbad The Enchanted Floors
As entrepreneur – risk taking is one of the most important factor in the process to achieve my goals and success. Since the first moment I had in my mind to start a business. I was aware that I had to be a risk taker in order to realize my dream come true. In my career as a flooring Pro, I had to take the risk to be different and change the traditional scheme of the flooring industry and be contingent and confidence to demonstrate that girls can be part of this industry as others individuals. Read more>>
Nicole Ross | Spa Owner

I define risk taking as understanding the reward versus concentrating on the obstacles. When people say stop and smell the roses, I think of risk taking. We all know roses are beautiful but it's a risk to hold them with their sharp thrones. However we know there is no other smell like a rose, so we go for it. In life there will always be obstacles but if the reward brings you satisfaction, go for it! As for me, having children and trying to run my own business while being a single parent is so risky. Everyone tells people like me to be traditional and to avoid risk, but listening to my heart allows me to take a risk that pays me double even triple the risk. For the smiles on my children face I will take the risk again and again. I can never be mad at myself and wonder what if. Because I took the risk. Read more>>
Kileigh Scott | Fashion Designer & Digital Marketing Architect
Risk-taking is how I established success for myself, and it also created failures. I am a calculated risk-taker. I binge on all the information I believe I will need before I am confident enough to leap into the unknown. However, my life sort of trained me to be this way. As a teenager, I dreamed of being an entrepreneur and loved the thrill of risking my life freefalling in the air after being tossed by my cheerleading teammates. I realized recently that my role as a Flyer as a cheerleader is a metaphor for my career. Read more>>
Faith Freij | Makeup artist and Nurse
The way I feel or think about risk is that, it's necessary in order to be successful. Success comes from taking that leap of faith even when you have fears or worries. When I think about the role that risk has played in my life, I realize I have had to take a lot of chances in order to get to where I am today with my makeup artistry. It was a risk for me to invest money into myself and not be sure that people would trust me with their skin. Also, being a full time nurse, it was a risk I wouldn't be able to manage both makeup and nursing. Risking my finances, my time, my efforts has done nothing but created opportunity and success for me. As soon as I start slacking and getting comfortable, that's when things slow down. It's important fir me to continue to take a risk and invest in myself no matter the cost. It will all be worth it. Read more>>
Racquel Anderson | Owner of RocYourDesign LLC.
My life was built on risks! I took a risk moving from Detroit to Atlanta with no job and about $300 in my pocket. Since then, I received my Bachelors and Masters Degree. I became a certified Neuromuscular Therapist and opened my own practice for 3 amazing years. In 2007 I married my best friend, had 2 kids and was laid off from the same company 3 times with severance (won't he do it!). The last layoff I took a leap of faith and opened my online T-Shirt business and 4 years later I'm doing an interview with Shoutout Atlanta! This is what taking a risk did for my life and career and I wouldn't change one moment of it. Read more>>
Heather Clements | Artist + Art Instructor
I view risks as essential parts of growing; artistically, emotionally, and mentally. As an artist, keeping a regular sketchbook has been essential to my creativity and the development of my skills. Since a sketchbook is mostly a private place to create, it's a total playground for taking risks and experimenting. Through that raw and fearless process, ideas form. Some bad, some random and still enjoyable to create, some that serve as therapy, and some that are good enough to leave the sketchbook and become a whole new work of art. Read more>>
Alaceia Prince | Author & Entrepreneur
I believe that risks are the foundation of faith. When deciding to become a business owner and you weigh the pros and cons you're evaluating the risks.. It's always the risk of failure, but there is no failure in willpower only benefits and lessons and even in lessons there is benefit. As a mom of 6 Starting my own business had the appearance of being risky. Leaving a corporation which provided stability for me for years was definitely what some would consider risky but the idea of complacency for me was enough for me to take the risk activate my faith and begin the journey of creating generational wealth. Read more>>
LaTressa Moses | Founder, Youth Mentor & Coach, Author
Taking risks can be a scary thing to do depending on the decision and what's at stake. I believe risks can be beneficial and can help push a person out of their comfort zone to achieve a goal, but there are other times when I feel that certain risks are not worth taking. Recently, I've been taking a leap of faith to accomplish some of my goals and it hasn't been easy, but in order for my dreams and goals to become a reality, I've had to step out of my comfort zone and do it scared, uncomfortable, and sometimes alone. I've learned that some things don't just happen, you have to make them happen! Taking a risk can be scary, but we'll never know what we are capable of achieving until we just do it! Read more>>
Celena Camp | Accent Wall Artist, Woodworker, DIYer, Designer, Niche Contractor
Risk taking is absolutely necessary if you want to grow within your brand, Better yet, your life. If you don't take risks- if you don't get out of your comfort zone… there are no new lessons to be learned. You stay stagnant and continue to live your life out of fear. The most major moments within my life or my business have come from taking risks (and failing). I have learned some of the most valuable lessons from my mistakes. But Ive also surprised myself. Read more>>
Space Walker | Artist & Audio Engineer

Risk taking is a crucial part in everyone's growth. This is doubled if not tripled when you decide to take up an artistic or creative career path. Your whole livelihood at that point is a "risk", because now you're somewhat at the "mercy" of your consumer. We creatives put hours of time along with our hearts, souls, blood, sweat, and tears into creating our art; and sometimes all that passion still isn't enough for the project to come out the way we want. Risk taking has played a major role in my life. It pushes me go out and explore new outlets and exploits that I normally might not have indulged in. It's a gamble that doesn't always turn out in your favor, but can lead you down a path greater than you could have ever imagined. It's caused me to break out of my shell as an artist and a person. Read more>>
Elandas Miller | Founder of Kicking It Sports & The Hoodie CEO
I like to think of the basic law of risk: The higher the risk, the higher the reward. Throughout my life, I try to limit my risks and lean towards being safe. However, there are times where taking risks and betting on myself is the best option. Starting a business can be one of the riskiest things that anyone can do. There is no guarantee for success. It can be tricky when contemplating what type of risks that you can tolerate. Everyone's risk tolerance is a little different. For me, I like to take risks that I believe will have a positive impact in the long run. Read more>>
Kiara Doaty | Founder/CEO of Wagnificent Delights, LLC
I don't! For me, the word risk within itself is a red flag because now I'm presented with having to rationalize the situation and accepting the fact that whatever I'm considering could turn out bad or I might fail. Now don't get me wrong, I know everything I do in life won't be an immediate success and I'm always open to learning from my mistakes. I have always tried to steer clear of approaching anything I do with "what if's" anywhere in the equation because it interferes with my tunnel vision to win. Read more>>