Social impact: how does your business help the community or the world?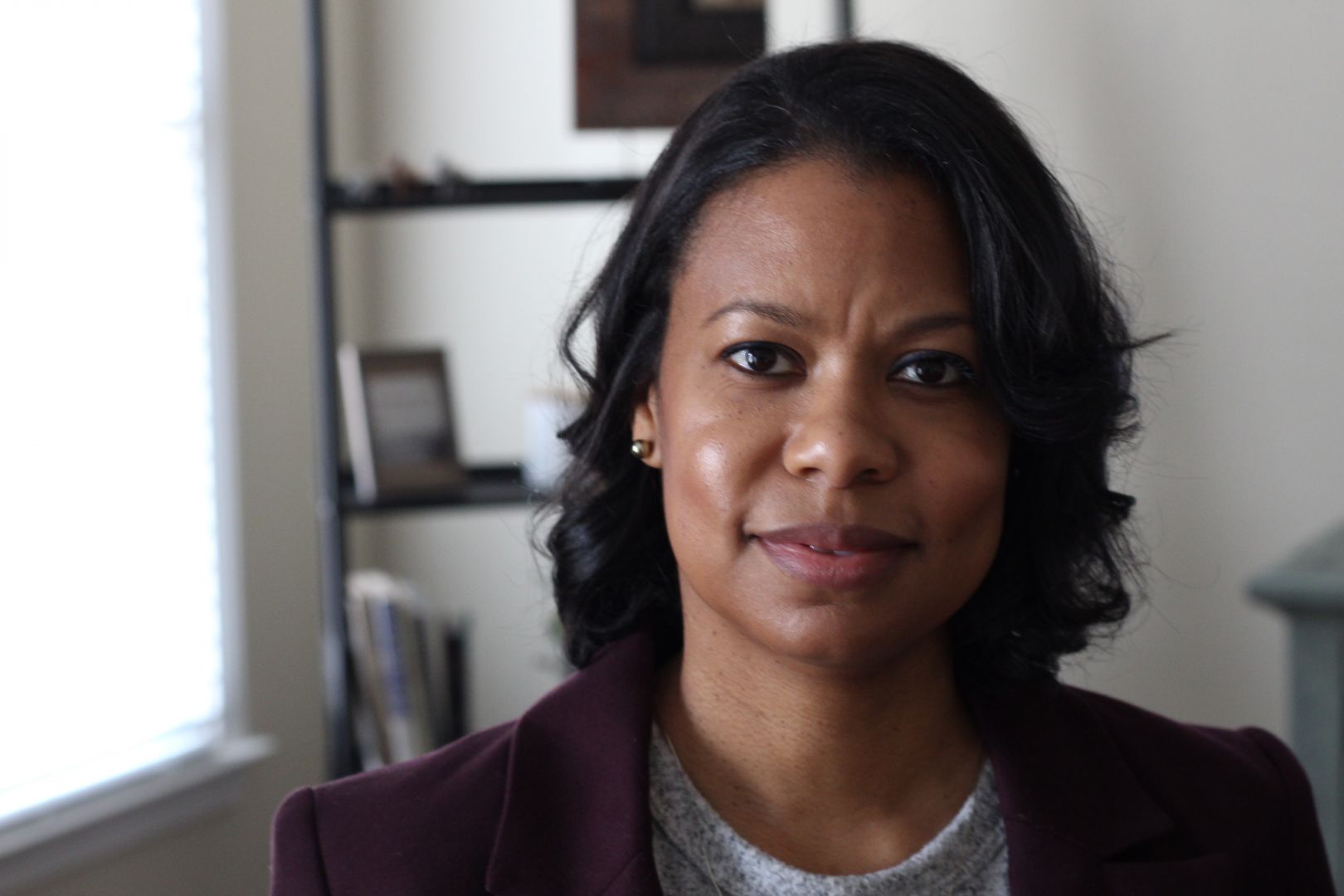 We asked members of the community how their organizations help the community.  We've shared some of the responses below.
Damian Turner: Comedian & Artist
I think for anyone working in comedy– or in any art form, for that matter– it can be difficult to make a case that your work does anything to really help anybody (especially in the presence of comics). There's a certain level of self-indulgence in being a career artist or performer, and it can be pretty cringy to watch an entertainer get preachy to a paying audience, Read more>>
Alisha Bright: Nurse, podcaster and entrepreneur
Live Nurse Strong LLC and Nurse Strong podcast serves the purpose of presenting nurses as the smart, decision making, educated bomb people that they are. We want to change the narrative as well as the nursing culture. Read more>>
Stephanie Davis: Award-Winning Publicist & Serial Entrepreneur
My business has embarked on a new social impact journey by forming "Our Sole Purpose" Our Sole Purpose is a non-profit organization that aims to redefine the purpose of giving back. It's A new style of giving back to fulfilll a greater purpose. Read more>>
Meridith White: Founder & Operator of Sea Bones
Sea Bones is a brand that works to raise awareness about the importance of preventing further plastic pollution in our oceans by raising awareness and by hosting local beach and estuary cleans as often as possible. Read more>>
Kathy Mullen: Founder & Executive Director of Mullen's Miracles, Inc.
Mental Health illnesses and the stigma attached are long overdue for breaking the silence. Suicide isn't a topic that you typically learn about until it hits home with a family member or friend. Remaining at the bedside of my only child, Eric, while the organ transplant team was preparing for his organs to be donated, I made the most powerful commitment of my life.  Read more>>
Tequilla Hill-Allen: Psychotherapist and Emotional Wellness Consultant
In light of the joys and complexities of doing emotional labor, self-care becomes an important aspect of a therapist's personal and professional growth. Although therapists are trained to hold space for others, we often do not create the space to consistently care for ourselves. ​For these reasons I am passionately committed to supporting fellow providers in managing their own self-care. Read more>>
Toni Washington: Sex Educator/Coach
When I first started Candid Conversations it started out as simply toys and parties. As time moved on, and my business began to grow, I really wanted to help not only spice up a relationship but enhance them as well. Read more>>
Jalisa Smith: Author
My children's book "In His Absence I Can Still Feel His Presence" helps children to cope with grief through the loss of their loved ones. It is an biblical-based book that is made into a journal, structured to alway have. Read more>>
Treston Mayo: Director/Writer/Producer/Editor
My business M.Bitions V.O.Y.S. Production was created to inspired and capture memories, success, stories, and growth. As a production company which services include photography, videography, social media management, content creation, and web development we make our impact on the community/world by positively helping others with their business or personal goals. Read more>>
Teresa Outley: Chef & Entreprenuer
Next Level Flavors is a small family business that is dedicated to helping people lower their salt intake and take control of their blood pressure. Hypertension is found in 45% of adults in the United States; of those 45%, 35% is African American. Although there are many contributing factors to hypertension in the African American community, the most common is salt. Read more>>
Lauryn Clark: Yoga Instructor, Holistic Doula & Herbalist
Lo Holistics' foundation is serving the BIPOC community in creating safe healing spaces to work through the trauma implemented in our lives by decades of racist infrastructure and the pain/anger of destroying each other. Read more>>
Kelly Glow: Award-winning Performing Artist
I learned long ago that my mission in life is to shine. I was born to perform. That's why as a performing artist I have dedicated my life to spreading positive messages into the world through musical performance. Read more>>
Dese Zuberi: Restaurateur, Education Consultant, Community Activist
The major social impact that we have is offering health-conscious food to our community. This overall improves the health and vitality of our community. We also participate in community programs that serve food to communities furthest removed from healthier food options. We also sponsor community events that promotes health & social , for example, yoga classes, cooking courses, voting drives, community drives. Read more>>
Vanessa Lumpkin: Licensed Mental Health Professional
It is through the actions and our relationships with people that we experience the world the way that we do. As a licensed mental health professional, working with people who want to be better, feel better and live healthier lives, undoubtedly helps our community and the effects of being mentally and emotionally healthy, as a people, are generational. Read more>>
Chantel Baker: Fitness coach/
My business impact the world by helping men and women be comfortable in there skin by helping them stay fit and and look Good while Working out . Health is wealth and knowing that in order to be around and live longer you must Eat Good foods and workout will add extra years to your life .staying consistent no matter age or size Read more>>
Nicole Dillon: Founder, Live and Move
Movement is a tool I keep in my back pocket for my darkest days. A few years ago, I was diagnosed with general anxiety disorder. As a way to cope, I found that getting my adrenaline going and moving my body helped me get through each day. Whether it was a long walk, or lifting heavy weights in the gym, movement made me feel strong and settled the storms in my mind. Read more>>
Perry Whaley: Vitiligo man of action
My business helps empower people to live a productive life with the skin condition call Vitilgo and we keep them motivated in love life Read more>>