Meet ROLFY The Bear | Clothing Designer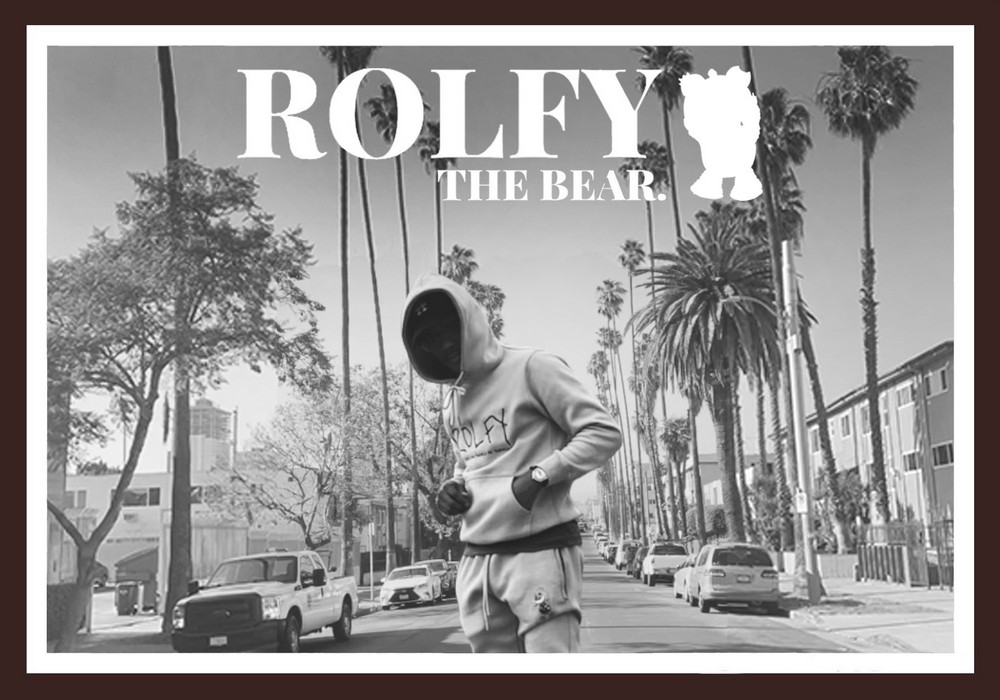 We had the good fortune of connecting with ROLFY The Bear and we've shared our conversation below.
Hi ROLFY, what was your thought process behind starting your own business?
I wanted to be an entrepreneur for a long time but never knew exactly what I wanted to do. During my college tenure I started to develop interest in a lot of things, however, what stood out the most was my love for fashion. Through the years I went through a lot of mental challenges that I let build up and soon it started to take control over me. Without a solid coping mechanism it was difficult to not stress and not allow my emotions to control me. This then led to me unconsciously starting to depend on weed as it to my mind to another place other than my mental challenges. As I started to notice what was happening, I knew I needed to find something better. This led to me learning how to knit. A friend of mine who had a knitting business taught me how to loom knit and that became my coping mechanism. I started making hats day after day and it not only took me away from my mental challenges, it really helped me gain control over my anxiety. Being that this method was so impactful to me I knew hats would be made and I was either going to wear them or give them away. Then my sisters and brothers continued to tell me that I should sell them and make some money on the side. I then started selling them around campus and I noticed the traction that it started getting. Although I was making money, my hesitation to do it as a business was fear of it becoming a task and I did not enjoy it for what I was using it for when I first started. After a week of making hats, I went to Michaels to see what I could add to the hats to add some creativity to them and ended up getting the small beads with letters on them. The beads allowed me to put messages on the hats that came from emotions that I was feeling in the moment. Even though they were emotions I was feeling they were messages that others can connect with. After people started asking about the hats I was wearing with the messages, it made me feel like I wasn't alone. BOOM. Light bulb. I thought about how I was very active on campus so I was on the scene a lot, which caused me to suppress my feelings and always look like I'm okay to other people. I knew I wasn't the only one. When people connected with me through the messages on my hats it became a conversation that allowed us to dive into mental and emotional awareness which becomes therapeutic for most. Being that I am not the type to talk to people about my problems, didn't make music, and didn't do art, I needed a way to express myself. This was a start. I created a series of numbers (Collections) that correlates to the messages on the hats and the messages were the different phases I went through during my situations that caused my mental breakdowns. Then, one day I was just sketching and ended up designing a bear that had subliminal messages in it that connected to the many emotions I felt as I went through my most difficult situations. This bear soon became what is now ROLFY The Bear. He is a side of me that many didn't see due to me suppressing my feelings. I enjoyed taking my inner feelings and creating a visual. So, similar to the hats, I started creating designs for t-shirts that reflect the feelings I felt as I went through my different situations. Even though the situation may not be the same, the lessons are still relevant in others lives. Everyone goes through adversity of their own, it is the wisdom you gain from it that determines the impact on your life. This clothing brand empowers individuals to be the best version of themselves, while seeking the best way to express their feelings and emotions. Aiming to build this community to create a safe environment for individuals to express themselves and connect with others that can relate to them and understand they are not alone.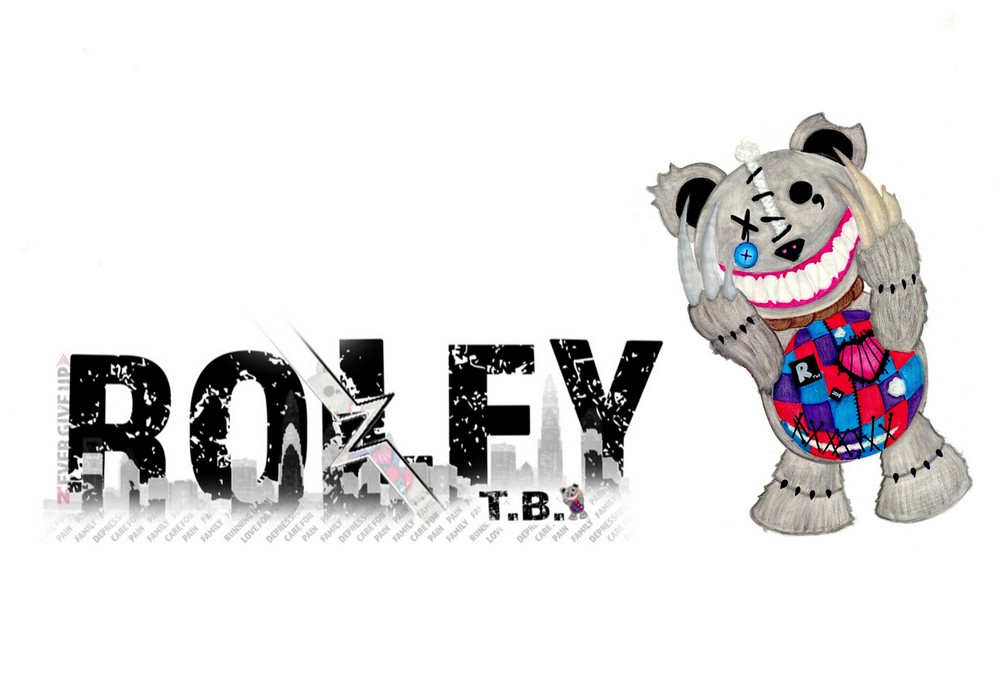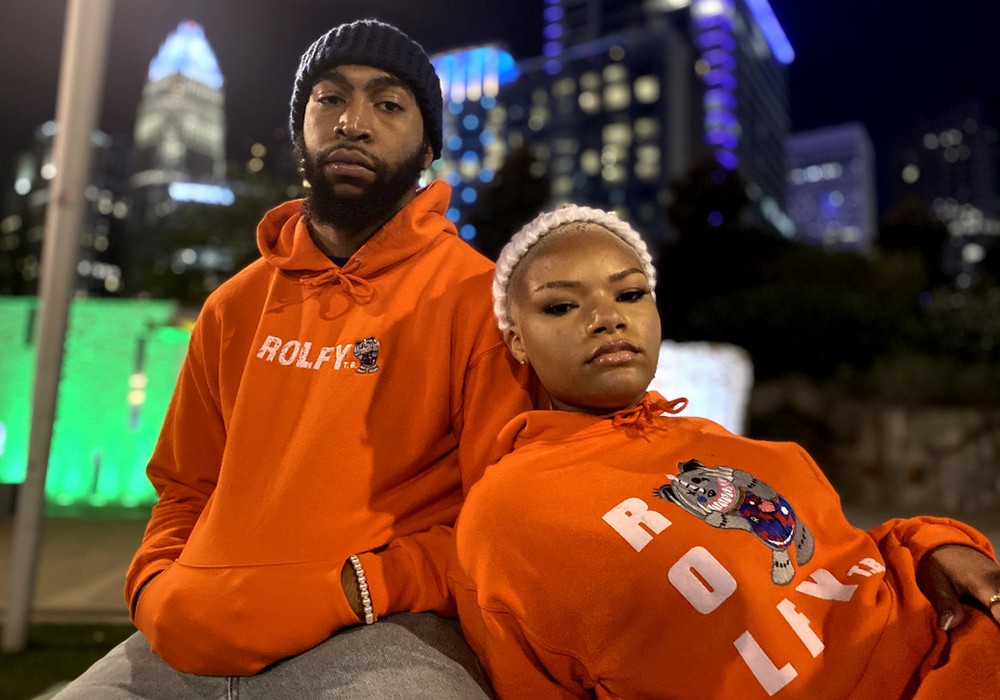 Let's talk shop? Tell us more about your career, what can you share with our community?
Learning about the business aspects is a huge challenge being that I have no business background. The brand is where it is now for many reasons; Youtube videos, reading various books about business, reaching out to other business owners, and the willingness to take risks and not be afraid to make mistakes which becomes the best teacher majority of the time. There are many challenges that I have overcome using the resources previously stated, but the challenges are still relevant now that I have not overcome just yet, as I am still learning the ropes and being introduced to unexpected/unidentified situations. It is not an easy road at all! Is it supposed to be though!? The challenges cause me to spend countless hours working and learning about business. This is not really the "fun" part but it shows me that this is my baby, and that I am dedicated to doing what it takes to help it grow and be successful to its fullest potential. The most important thing about it all is this isn't about "ME"! Yes this is a business and I want to make as much money as I can from it, BUT it is not about the money. It is bigger than that…it is bigger than me. Graduating from Hampton University, an HBCU (Historically Black College or University), I was around many individuals who look like me to become people they were not and was only doing so because they had no way to express themselves and cope correctly. Instead they would do whatever it took to be accepted or started doing unhealthy things that took them away from the mind state they wanted to escape from. This business is a community that will be built to allow people who can relate can assist them and they not feel alone in their situations and find the best way to cope and express themselves. What is it they say "This is a movement"! We want to help individuals find themselves so they can find their purpose and impact the world the way they were meant to. We are all here for a reason but not everyone can/will find their purpose…but it is worth searching for. We go through things in life for a reason and a lot of times people don't think things should happen to them and become oblivious to the lessons that they were to receive in the situations. This community will push to help people become more aware of who they are, be themselves, and most importantly love themselves. Through the designs ROLFY has to offer, they will assist with them expressing themselves in a stylish fashion. Which is why we (the community) say "Reflect. Express. Connect.", because first you Reflect on yourself, next you find a ROLFY piece you connect with and you Express by wearing it, and then you Connect with others in the world who may relate to the message on the piece you are wearing.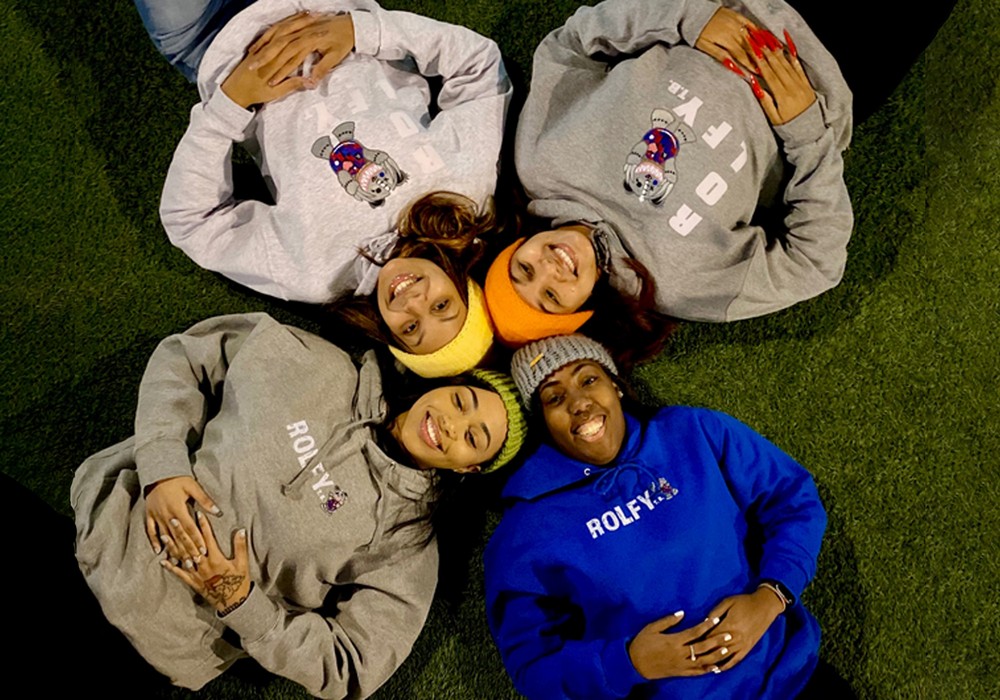 If you had a friend visiting you, what are some of the local spots you'd want to take them around to?
I currently Reside in Los Angeles, CA, so I would first take them to get some good eats at Dulan's Soul Food Kitchen because I know they will be hungry after that long flight…Yes I'm from the south so I'm always down for some good southern cooking. I would then take them for a nice long walk around the city, specifically at high points of the city to get great views, and to the various beaches that are here… you know people gotta get their pictures to flex on social. places with great views are the Hollywood sign hike, The Observatory, and The Getty. I don't have too much of a nightlife for many reasons, but I would have to take them to Fin and Feather which is a lit restaurant/bar/club so we can be around some black people and then we will go to Lock & Key to be around all kinds of ethnicities/nationalities. We would have to fade a couple rooftop bars. I would take them to the Hollywood walk of fame not only so they can see the stars (on the ground), but they will be able to see all the interesting people that they will come in contact with while walking around. We would also have to fade some Korean BBQ because it goes up. I would have them get all the free tickets on Eventbrite to the upcoming day/night parties and brunches that I find before the tickets go up to $500 a person. For a little shopping, I would take them to: Bazaar Los Angeles, a storefront owned by two black queens, Melrose Trading Post and Leimert Park to catch black owned pop-up vendors and other pop-up vendors, as they will be selling all types of products. I am still new to the city and have a lot more exploring to do so I love to go on new adventures with people who visit and have never been here.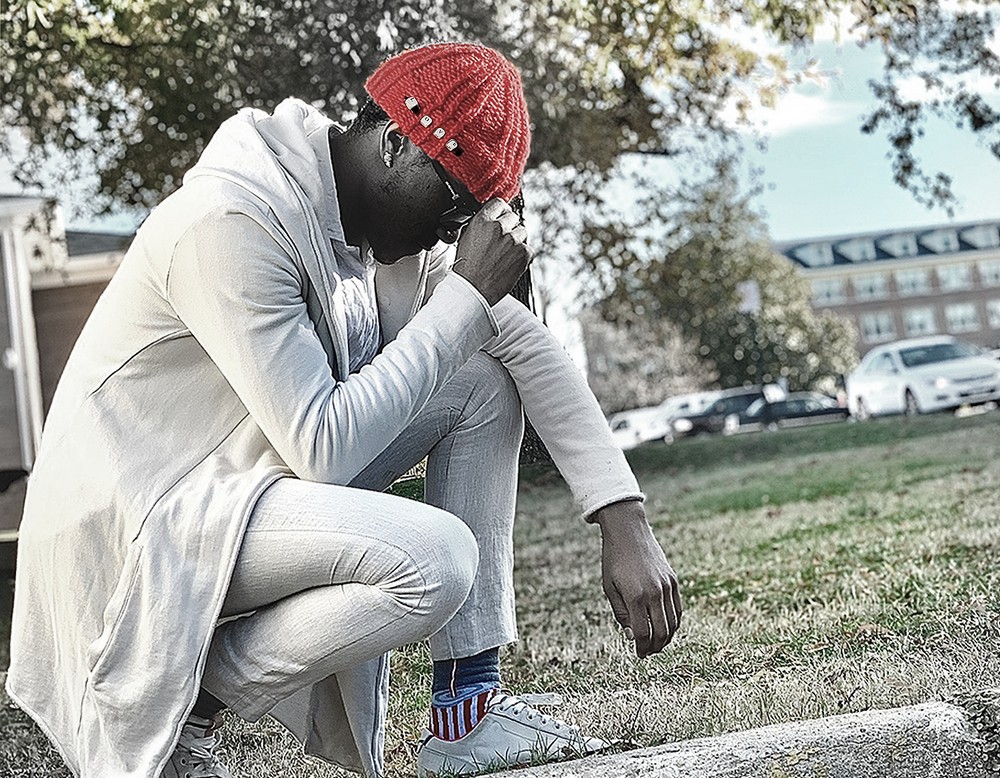 Who else deserves some credit and recognition?
I would first like to give thanks to God for the many blessings and hardships!
Shoutout to my family and my brothers and sisters ("Friends" – Rodney G. II, Collin N., Norris K., and Terrence H. Jr.) for the continuous support and critiques constantly given to help the progress the brand. I would also like to specifically shout out my sister for being who she is that shaped me to who I am and a lot of what I do especially the brand, Lashai M. (A.K.A. Shaianna) for EVERYTHING she brings to the table, Ms. Dianna & The Brown Sugar Collab for allowing me to participate in the pop-up shops I attended, and Jai by Jai Customs (A.K.A. Jai H.) for taking the time to teach me how to loom knit.
Books that helped me to be open minded and understand more about my situation and about myself: "The Four Agreements" by Don Miguel Ruiz and Think Like A Monk by Jay Shetty.
Website: rolfy.shop
Instagram: @R.O.L.F.Y
Facebook: ROLFY The Bear
Image Credits
Collin Tim Kevin Trayquan Bresha Karryona Ryan Sade Syon Jaelyn
Nominate Someone:
 ShoutoutAtlanta is built on recommendations and shoutouts from the community; it's how we uncover hidden gems, so if you or someone you know deserves recognition please let us know 
here.