Meet Robert Grant | Entrepreneur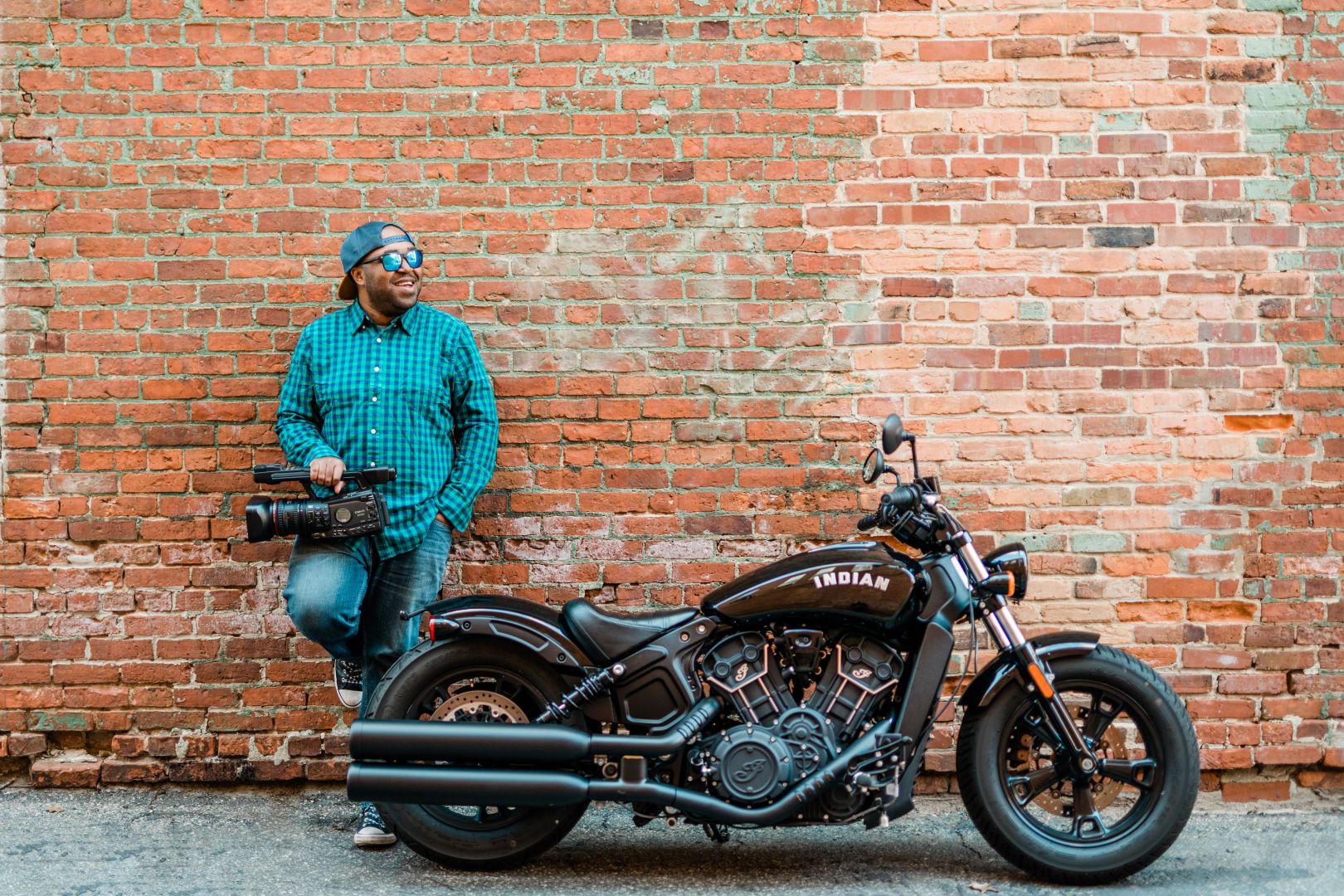 We had the good fortune of connecting with Robert Grant and we've shared our conversation below.
Hi Robert, can you walk us through the thought-process of starting your business?
I started my businesses out of necessity, I'm a terrible employee. Im terrible because I'm not good at quietly watching businesses make bad decisions and then having those decisions affect my livelihood. The last job I had came to an end because the owner of the business made some highly preventable mistakes. The day I got laid off of that job I walked to my car that I had just bought a few weeks earlier and suddenly couldn't afford in tears feeling completely defeated. But for me, this wasn't the first time I'd had this feeling. It wasn't even the 3rd or 4th time. Between my college graduation in 2010 and my last job around 2016 I had been fired or laid off of 9 jobs. I was done trying to make this 9-5 lifestyle work, I was a round peg trying to fit in a square hole. I had a wife and financial responsibilities to consider and I couldn't keep going down this road. So at that moment, in that parking lot, I said to myself, "never again." I was never going to punch someone else's clock again. I decided to take control of my livelihood because I don't need a dead-end job to be miserable and broke, I can do that on my own. At that point, I began my entrepreneurial journey and never looked back.
Alright, so for those in our community who might not be familiar with your business, can you tell us more?
I currently operate a few very different businesses one of them being a start up. My baby so to speak is a printing business called "Print Your Sheet." I started this about a year ago as an offshoot of my marketing business which focused on the hospitality, tourism, and foodservice industries. The marketing business in itself was an offshoot of a content creation brand called "That Guy You Met Today" where I made food and travel vlogs. My original plan was to add printing services to what I was already doing just so I could get print materials to my clients faster and cheaper than outsourcing. Well, 2020 had other plans and my clients were the most heavily impacted by the pandemic. So I did what anyone who just bought a ton of printing equipment would do. I started making greeting cards and selling them online. The pandemic spread people out, separated families, and sort of disconnected people in a way we haven't seen in our lifetimes. People were and still are sending cards to friends and family more than ever. As a business owner, it's a pretty good place to be. With my marketing business in shambles, the printing business carried me through the pandemic in a way that I didn't plan on.
I think the thing that sets me apart from most is that I am willing to try just about anything as an entrepreneur. I'm doing everything from printing to genetics and from time to time I even open a hot dog stand. If it's legal and doesn't have unreasonable barriers to entry, ill give it a shot. I think that along with this willingness to try things I am also not scared to fail, and I know when to pull the plug on things that aren't working out. From the outside it probably looks like I have "Business A.D.D." but to me, it's just rapid-fire serial entrepreneurship.
It hasn't been easy, but I wouldn't say that it's been that hard. I feel like entrepreneurship comes naturally to me. Sure sometimes things get tight financially speaking, and businesses can have problems that are challenging to fix, but that's what you signed up for. I guess I don't feel like it was that hard because I planned on things being much worse. The "hard" stuff has been the most exciting part for me. I love solving problems.
The biggest lessons that I've learned are to be very careful who you partner with and never have equal partnerships. Partnerships aren't easy, everything starts off fun and rosy but when things get tough that relationship shows its true value. A business partnership isn't that different from marriage and just like a marriage, dealing with conflict the right way is critical to the success of the relationship. I was always scared to partner with people I knew too well because of the old saying to the effect of, "never do business with friends." But in practice working with friends/family has been the only thing that works for me. Mutual respect and trust isn't something that you can force, and I think that was the key to the few successful partnerships I've had.
I think that in every business someone has to be in charge. There has to be someone who can always make the final decision on how to steer the ship. Every single disastrous business relationship that I've been in or that I've seen has had some sort of equal partnership at its core. It's sort of like you're asking for a power struggle from the jump. If everyone has the same authority in a business, then does that business have any leadership at all? For me, the answer is no and no business can thrive without proper leadership.
The one thing that I would want anyone to take away from my story is this; you only get one shot at life, just go for it. That "it" may not be entrepreneurship but whatever it is just go for it. What's the worst that could happen? For me, id probably just end up working some awful job but at least I could tell my co-workers about the wild ride I took chasing my dreams. How many people can say that they actually went for it? How many folks are sitting in cubicles across America thinking "What if?" right now? Don't be one of them…
Let's say your best friend was visiting the area and you wanted to show them the best time ever. Where would you take them? Give us a little itinerary – say it was a week long trip, where would you eat, drink, visit, hang out, etc.
Let's keep in mind that I live in Macon so I don't know every nook and cranny of Atlanta, I'm a bit of a homebody, and my friends tend to be as well. With that said, My favorite place to go in Atlanta is Buford Highway Farmers Market. Yep, my favorite place is a grocery store! I love the immense variety of stuff you can get there. My wife is from the Democratic Republic of Congo and I know that when we go there that means that dinners are going to be on point for the next few days because she knows what to do with all the weird things you can buy there. So I would take my friend there so we can get food to take home for a big foreign feast. Then while we were in the Buford Highway area, I'd want to hop around to as many of the incredible international restaurants as we can and eat right up to the brink of injury. That's a good time for me, and just about anyone I can think of that I would want to spend a week with.
Who else deserves some credit and recognition?
I owe so much to my wife who supported me in the early days of this journey and who continues to stand by me. The life of an entrepreneur isn't easy, it doesn't have hours. It doesn't help that I'm currently in a stage where work and life don't always have clear boundaries and that takes a lot of patience to deal with. She's a saint for taking this ride with me and believing in me even when things weren't going so well to the point where it was affecting her. A solid support system is important for anyone, but for an entrepreneur, it can be the difference between success and failure.
Instagram: instagram.com/tgymtvlogs
Facebook: facebook.com/tgymt
Youtube: https://www.youtube.com/thatguyyoumettoday
Image Credits
C. Hope Photography
Nominate Someone:
 ShoutoutAtlanta is built on recommendations and shoutouts from the community; it's how we uncover hidden gems, so if you or someone you know deserves recognition please let us know 
here.