Meet Marcelo Ferreira: Director of Tennis at Universal Tennis Academy, High Performance Tennis Coach, Mental Coach & Tennis Consultant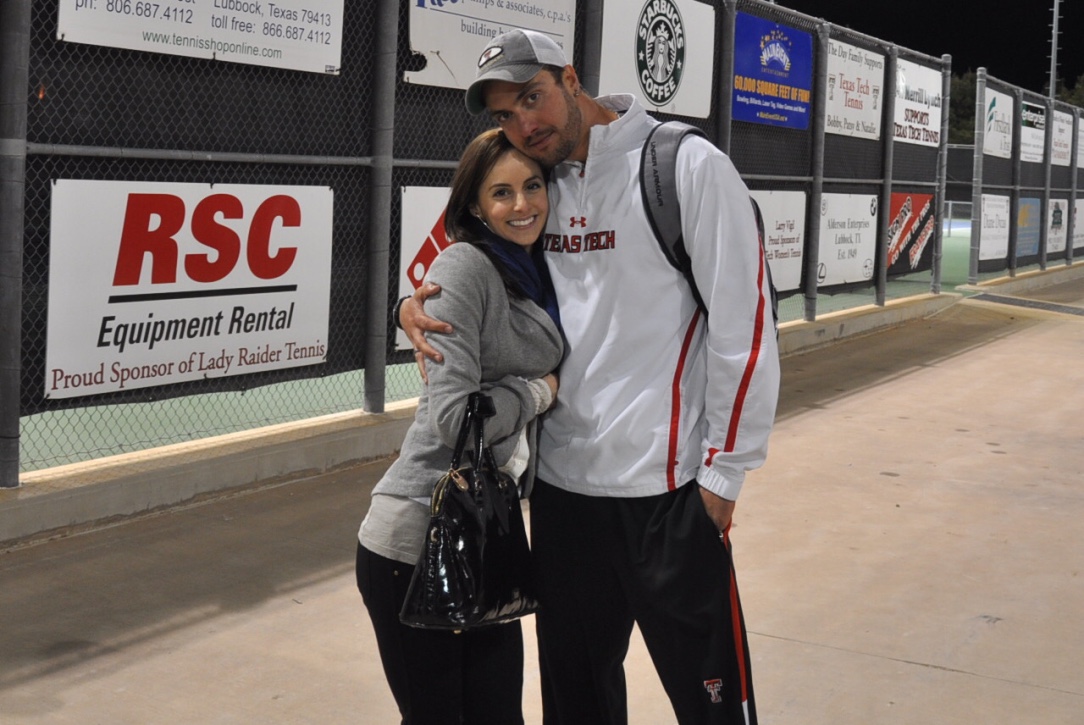 We had the good fortune of connecting with Marcelo Ferreira and we've shared our conversation below.
Hi Marcelo, we'd love to hear about how you approach risk and risk-taking.
Risk is an integral part of any successful story and it was definitely part of mine. I have always preached to my players that within their comfort zone mediocrity resides. No greatness can be found in there. However, the willingness and courage to get out of your comfort zone can bring about incredible success but there are always risks involved. Nothing that is truly worth doing comes easily therefore failing, stumbling and taking risks are all part of a long process that many times lead to incredibly satisfying results and inspiring success stories. In order to become successful and victorious we need to learn how to feel comfortable being uncomfortable, we need to develop the courage to take big leaps into the unknown and understand that failure breeds resiliency. Some of the most successful people in the world failed multiple times and kept taking risks until they got their big break. The very fear of losing or failing is exactly what causes us to end up losing even more and we never get to taste true success and that gratifying feeling of incredible achievement. Risk takers fear no losses and go into what we call "risky" situations knowing that there is a possibility for failure and they are already prepared to get back up. My entire career has been about taking risks. Leaving Brazil to come to America to play college tennis without speaking a word in English, without having ever left the country, coming from a very humble childhood were all huge risks. I had a good job in Brazil. I was a junior in college already. I had many friends and my life was stable and happy back home. But when the opportunity to come to America arose I just felt in my gut that it was the right decision to make even though that gut feeling didn't make a lot of sense to me at that time. Why drop out of college in Brazil and start it all over again in America? Why go to a country you know nothing about? Why leave a job and a decent income for a scholarship but no certainty of anything after? I don't know why I felt the way I did but I pursued that opportunity like there was no tomorrow. I remember this very wise and wealthy man who told me once, that throughout our entire lives we have one or maybe two life changing opportunities. Most people don't even notice when they come to your doorstep and knock on the door, other people are aware of them but shy away from them totally out of fear and other people take the leap of faith and decide to see what is on the other side. I decided to be the latter.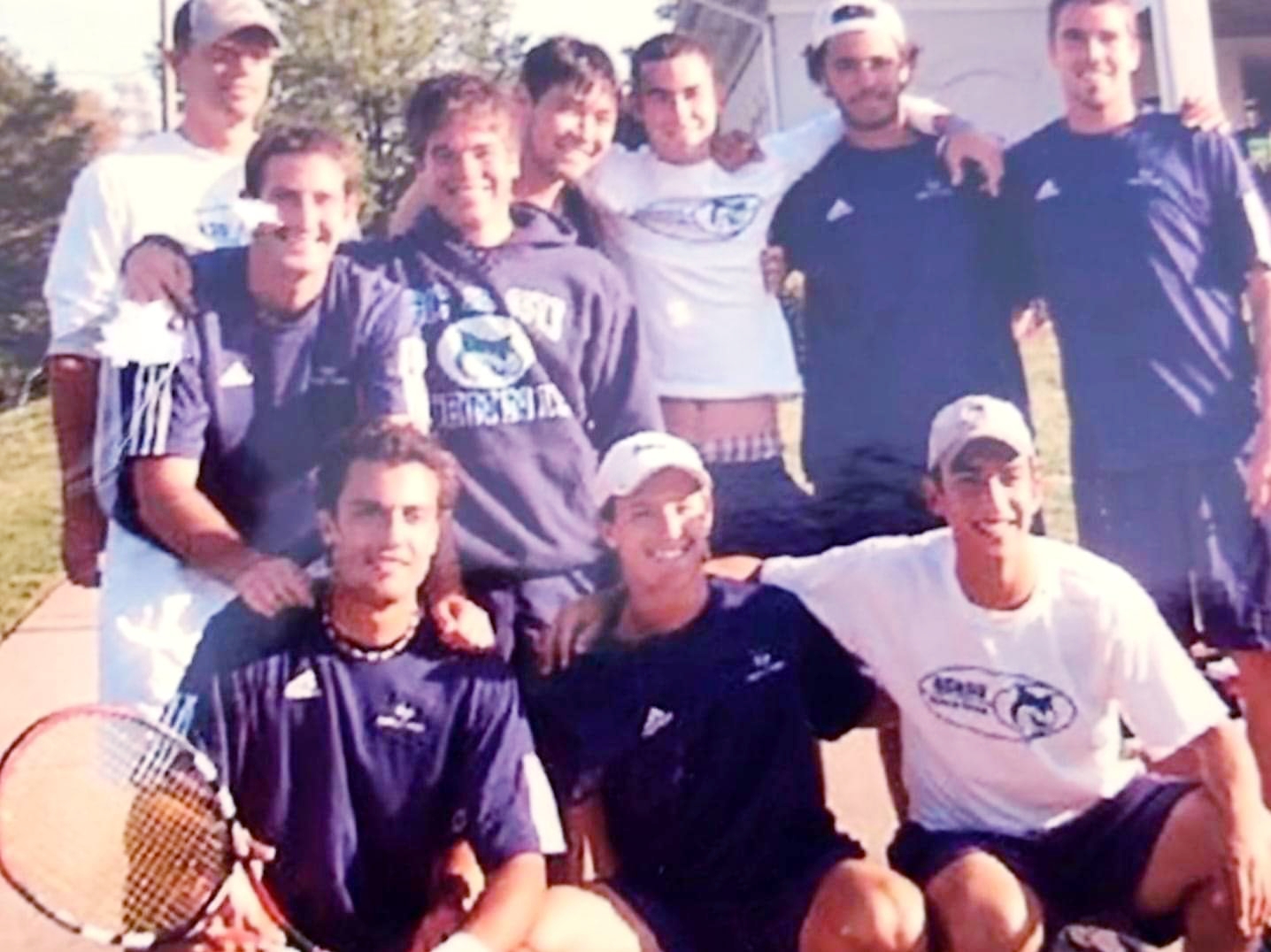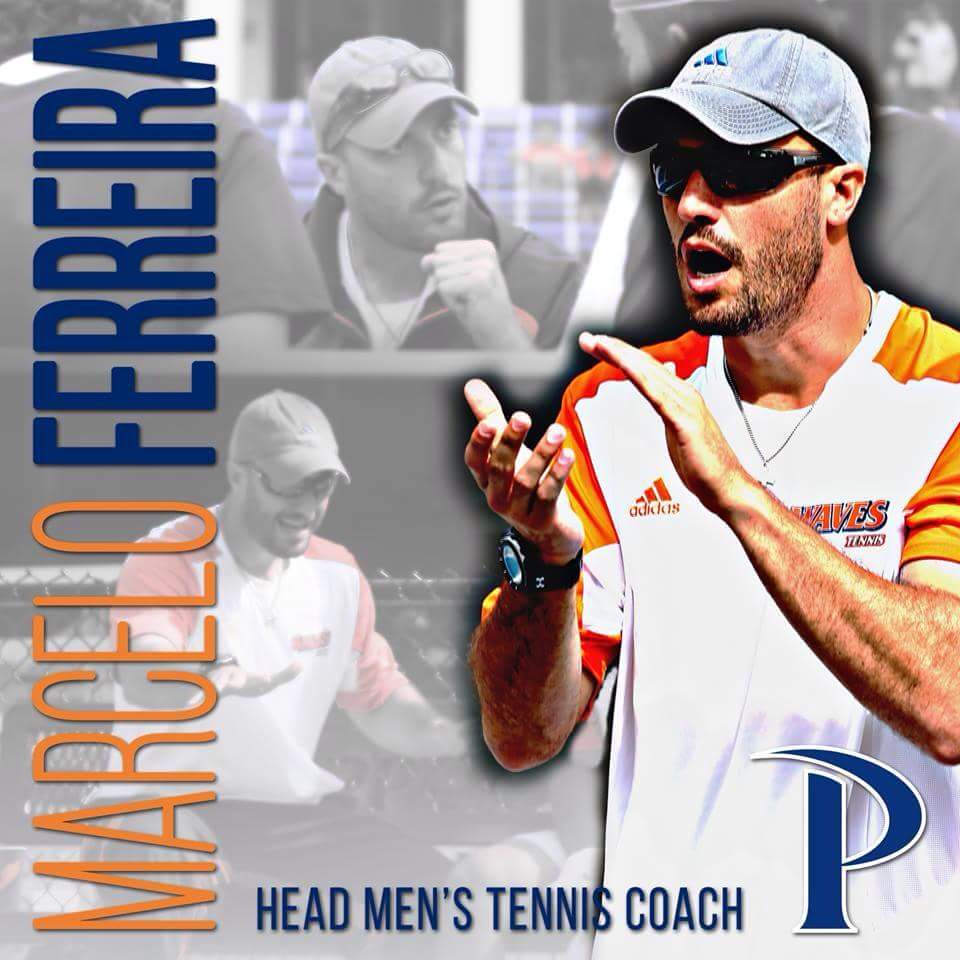 Please tell us more about your work. We'd love to hear what sets you apart from others, what you are most proud of or excited about. How did you get to where you are today professionally. Was it easy? If not, how did you overcome the challenges? What are the lessons you've learned along the way. What do you want the world to know about you or your brand and story?
I grew up in São Paulo, Brazil in a very hard working blue collar family. My mom stayed at home taking care of me and my siblings and my dad worked at a government-run company that is responsible for the quality control of the water and air in the city of São Paulo. I had a great childhood but we didn't have a lot of money to do what a bunch of other kids were doing such as traveling to a bunch of different places, wear brand clothes and shoes or have the latest video games. As any Brazilian boy, I grew up playing soccer on the streets almost every day. That's what we did back in the days. No internet, no social media, no cell phones. I just wanted to be outside barefoot, play soccer and hang out with my friends. Later on, as I improved my skills, I started competing in junior leagues and soccer tournaments. My competitiveness got the best and the worst out of me and losing games when my teammates couldn't step up started frustrating me at a very young age so I decided to try something else. A different sport. A sport that would give me a little bit more "control" of the outcome. I invited a friend of mine to go with me to the closest public park that had tennis courts in my city. We took the 20 minute bus ride super excited to "try" to play tennis even though we had no racquets or balls. We figured we could just borrow that from someone at the park. We got to the site and a few very nice gentleman, really old school, all dressed in white, saw the two 13-year old boys completely lost and asked us if we needed to borrow some racquets and balls. We were ecstatic with the offer and went out on the court only to realize how tough this game was. We spent more time going outside of the tennis court to pick up the balls we hit over the fence than actually playing tennis but we had a blast and decided to come back the next day. We repeated the routine for probably 3 weekends in a row and I was really able to pick up on the little technical fundamentals in order to at least make the ball over the net and onto the tennis court. I was in love with the game and knew I wanted to get better at it. I decided to ask my parents if I could take some tennis lessons, but as I expected they couldn't afford it. Tennis is an elite sport and extremely expensive in Brazil. I was super disappointed but understood that my parents worked really hard to provide for us but giving up wasn't part of my makeup. I had to figure something out. I decided to call up a bunch of tennis academies in the region to inquire about ball-boy positions that could potentially be opening. Most tennis academies in Brazil employ young kids to be ball boys and earn an income to help their families. No positive answer came back until about 3 weeks later when I got a call from a tennis academy about 10 minutes away from my house saying that the afternoon-shift ball-boy had just quit and that if I wanted the job I had to make the decision right there and then and come to work. I briefly talked to my mom while keeping the secretary on hold, got her approval, accepted the job and joyfully jumped on my beat up bike to start an adventure that I could never fathom at that time would bring me to where I am today. The days were long working from 1pm until 11pm. I wanted to play so much but I was mostly just working and trying to absorb whatever I could by listening to the coaches teach their students. I would walk around with my ball tube trying to memorize everything possible. My brain was a sponge sucking everything bit of information. Whenever I had any breaks between lessons I would pick up an old aluminum racquet they had at the academy and go hit against the wall and try to apply whatever instructions the coaches had given to their students. Obviously, it was very challenging in the beginning. I didn't get the amount of repetitions necessary to improve quickly and the wall was relentlessness getting every ball back pretty fast 😊😂 I kept working on my game over and over again. Hitting against the wall became boring and dull so the morning ball-boy and myself would go to the academy on Sundays, when it was closed, jump over the fence and play tennis for hours on end without anybody bothering us. We would play a bunch of sets and I could see the improvement really taking place. I was hitting the ball better. I was figuring out my grip and my brain was making the adjustments necessary in order for me to make the shots. My improvement didn't go unnoticed and the owner of the academy saw me hitting one day and asked me if I would be interested in playing tournaments and representing the academy. I told him that I would love to, but unfortunately it would be expensive for me to be able to afford all that. He then offered me to pay for the yearly federation membership and pay for 2 tournaments a month. He just wanted me to go out there and compete wearing the academy's name on my chest and represent the team with honor and pride. I was speechless and super motivated to make him proud. At this point I was already 16 and had never competed in a tennis tournament before. My tennis career was about to start and it was certainly a very exciting time for me. I signed up for tournaments as soon as my federation membership got approved and started competing. I was able to move up in my class very fast. Within one year I was the number 1 player in the state in 16s and also got moved up from 6th class to 5th. In São Paulo the tournaments were age or level based. I was so excited and motivated with my performances and my parents were excited as well and saw potential in me. So they decided to make the financial effort and sign me up for even more tournaments. I was playing almost every weekend and doing quite well in local tournaments and tournaments in the State of São Paulo. My boss, also realized how much work I was putting into my tennis, and promoted me to a hitting partner position. I was now hitting with a lot of the kids taking lessons and some of them were a lot better than me but I loved the challenge and saw it as an opportunity to get outside of my comfort zone and improve. At that time I had already been moved up to 4th class and I kept moving up in the rankings every month. By age 18 I had made my way up to 1st class and decided I really wanted to coach tennis but also compete on the weekends and see how far I could go. I got my coaching certification from the Brazilian Confederation, signed up for many coaching conferences and symposiums, started college with a major in Physical Education and I was ready for the next challenge. I was coaching a lot of kids, mostly beginners, and adults as well. It was such an amazing time for me to be able to learn a lot as a coach and be able to impact my students. At the same time, I was going to college in the morning and also competing every weekend in town or out of town. Wherever the tournament schedule took me I just went. I was improving as a coach and was given the chance to work with the highly competitive group in our academy, which was a lot of fun and very motivating for me to be able to work with high level players so early in my coaching career. My playing ability and my results kept getting better and I decided to venture myself into some lower level professional tournaments such as satellites and futures. I had a blast doing that. Traveling all over country to play these tournaments. Meeting new people and developing a new appreciation for the sport. It was in 2002 when a new adventure in my life was about to begin. I was playing the qualifying draw of a challenger tournament in São Paulo, and even though I lost my match, my performance was quite impressive and got the attention of some people. As I stepped off the court, a tall lanky young man walked up to me and asked me if I were interested in playing college tennis in America. It sounded to me as if he was speaking Greek. I didn't know what college tennis was. I had never left the country and my English "proficiency" at that time was limited to counting to ten and naming a few colors. 😊 He explained to me how the process worked and that his agency would take care of everything and make sure that my English was good enough for me to pass the required tests to be admitted into school. The challenging idea really got my interest but I knew there was a possibility it wasn't going to be well received at home. So I put it off for a while but the idea was gnawing at me so I decided to talk to my parents. They were super encouraging but obviously scared with the idea of sending their son off to a different country and concerned about the financial strain it could put on the family with all the English lessons, SATs fees, flights and everything else. However, they jumped in on this adventure with me and we started the process. At that time, based on my age I was told by the agency that I would only have one year of eligibility in Division 1, so they started searching for a bunch of division 2 schools, where I would have 4 years of eligibility, and for a good scholarship since I couldn't afford much money. After a few months of searching, we got the amazing news that the Head Coach from Georgia College & State University in Milledgeville, Steve Barsby, was super interested in me and was willing to give me a good scholarship. That was the news I was waiting for. I committed to Georgia College and after many failed SATs and Toefls 😂😂 I joined the Bobcat Team in August of 2003. Coming to GC&SU was one of the best decisions I've made in my life and it turned out to be an incredible experience that really set the path I'm on today. It was, however, the most challenging experience of my life. Being away from my family for the first time. Not being able to communicate at all. Having to take care of myself in this foreign land, attend college classes in a different language. But all of the things mentioned above really helped mold my character and grow into the man I am today. My years at Georgia College made me fall in love with this amazing country and I decided that I wanted to stay here and become a college coach. After my graduation, Coach Barsby offered me the assistant coaching job at Georgia College and that's how I started my college coaching career. I happily took the job and coached at Georgia College from July 2006 until September of 2017. I was loving life and felt blessed to be coaching at my Alma Mater but God had different plans for me and decided to throw another exciting challenge at me. In July of 2007, Coach Tim Siegel, who was the Men's Tennis Head Coach at Texas Tech University, heard about me from a friend we had in common and reached out to me to offer me the assistant coaching job. I was super scared because I felt so comfortable in Milledgeville but growth only comes from getting out of your comfort zone. I jumped on a flight and started my adventure in Lubbock, TX in September of 2007. We had amazing years at Texas Tech. I was incredibly fortunate to have a boss who wanted me to grow so much as a coach and he gave me many duties that most assistants didn't take on. My brain was absorbing so much in the first two years at Texas Tech. I just wanted to grow and help the team. I was fortunate enough to recruit a great class in 2007 and 2008 and our team went from 50 in the country to top 15 and many new doors started opening. Coach Siegel wanted to reward my hard work and promoted me to Associate Head Coach. The Intercollegiate Tennis Association also noticed my efforts and achievements and elected me Assistant Coach of the Year in the Texas Region in 2010 and 2012. My best college coaching memories come from the 6 years I coached at Texas Tech. Wins versus Texas, Texas A&M, Baylor, Oklahoma, Oklahoma State, TCU and so many other top programs. Winning the Blue Gray Classic in Montgomery in 2010. I can write all day about the great memories I have about my time in Lubbock, Texas. But life is all about growing, changing, reinventing yourself and challenges. In July of 2013, Adam Steinberg, who was at that time the Men's Head Tennis Coach at Pepperdine University, called me to ask me if I would be interested in becoming his Associate Head Coach. I was caught by surprise and that fear of change kicked in again. I had been living in Lubbock for so many years. Had so many friends. My fiancee had a good job. But the program at Pepperdine was one of the most prestigious tennis programs in the history of college tennis and being invited to be part of it was a privilege. I decided to one more time take the leap and made the move to beautiful Malibu, California. I had an incredible experience working for Adam who also became my mentor and taught me so much. I was again on the growing path, just absorbing everything possible. Learning different ways to coach, meeting new people and challenging myself as much as possible. In July of 2014, Adam was offered the head coaching job at the University of Michigan and he left. Of course uncertainty set in because I didn't know what the future held for me at that time. Am I going to work for another head coach? Am I going to be let go? Well, my athletic director walked into my office and asked me if I were interested in the job. Obviously my answer was a very confident YES. He told me that the job was going to be open for applications and that the best candidate would replace Adam. I knew it was going to be challenging because that position was going to be one of the most sought out jobs in the country. I tried not to focus on that and just focus on getting ready to take what I felt belonged to me. I would see applicants come and go for the on campus interview and I knew most of them. It was a weird situation. Now it was my turn. I got dialed in and went into the interview ready for the challenge. They interviewed me as if they had never met me which I actually appreciated. I didn't want to receive any special treatment. A few days go by and I am anxiously waiting for THE CALL. I finally get a call from my athletic director saying that after going through the candidates thoroughly he had decided to offer me the position of Men's Head Tennis Coach at Pepperdine University. I probably didn't say a word for 10 seconds while he was on the phone because I was punching the air in my living room celebrating this amazing accomplishment in my career. So in July of 2014 I took over at Pepperdine University as the Head Men's Tennis Coach. I was so honored and humbled to be the leader for a program that had won a national championship in Division in 2006, lost in the finals 2 other times. A program that had developed so many top professional players. What an incredible blessing. I spent 4 years holding that position at Pepperdine when I realized that God was again showing me a different path. My wife and I had been away from our families for such a long time. The college job as rewarding as it is, keeps you away from home for so many weekends. Some weeks you can work 75 to 80 hours. We realized that we wanted to be close to family and wanted to start our own family.. My wife's family lives in Auburn and we just felt that Atlanta would be a perfect location for us in so many ways. It is close enough to her family. It is a mecca for tennis in America and in the world. And for me it had a special meaning because coming back to Georgia felt like my life would be going full circle. It's where this entire adventure started. As that lost skinny kid showed up in Milledgeville back in 2003 not knowing how life would turn out. As I studied my options and did my research and the name Universal Tennis Academy just kept coming up. One of my best friends and former teammate was a player at UTA and I reached out to him. He told me amazing things about the business and the leaders that run it and put me in touch when them. I started conversations with David Drew, Tim Noonan and David Stolle regarding the possibility of coming to Atlanta to work with them and from the get go I realized those were the kind of people I wanted to work for. My wife and I made the move to Atlanta in November of last year and it has been such a fulfilling adventure since then. Working for Universal Tennis Academy and for its six amazing partners has been one of the best experiences of my life. I have grown so much as a coach in these past 18 months and keep learning more and more everyday. Their passion for mentoring kids and developing people is so contagious that makes you want to improve everyday so you can impact the kids as much as the owners do. I feel extremely blessed to have the opportunity to work with young kids from ages 4 to 17. To mentor them and teach them about life and the challenges that come with it. And I feel just a blessed working with our amazing adults who are always so hungry to learn and compete. Over the course of the 18 months, I've been blessed with an amazing promotion to a Jr. Partnership/Directorship Position. Universal Tennis Academy is one of the best environments I've been part of. I am surrounded by great coaches, incredible people and outstanding leaders that care so much about the community and the growth of our sport everywhere. I currently direct Bitsy Grant Tennis Center in Buckhead which is one of our 14 sites. Life has come full circle. I love Atlanta. I love Georgia. My wife and I feel very blessed to be part of the UTA family and the Atlanta community.
Any places to eat or things to do that you can share with our readers? If they have a friend visiting town, what are some spots they could take them to?
Atlanta is such a diverse, interesting and exciting city. There is so much going on and you can literally find anything you want. If I had a friend coming to visit for a week, I would obviously take him to the touristic spots. I know it is almost too lame considering the amazing places that are hidden gems in Atlanta but when one visits this city for the first time they must make a visit to the Georgia Aquarium, the Coca-Cola Museum and CNN Headquarters. That would be a pretty packed first day. Ponce City Market is for sure a must. It's a perfect place to shop, have a meal and end the day at the roof top for drinks. The botanical gardens would be another place to take a friend to, and show the natural beauty in ATL. Walking around west midtown with all of the hole in the walls and very trendy restaurants and bars would certainly be on the list as well. Maybe catch a nice concert at the Buckhead Theater which is such an awesome place to watch a show. Atlanta is an amazing city and the diversity here makes this place so special. It is a melting pot of races and ethnicity and I love that since I am a foreigner. The night life is vibrant and always happening and you have such a wide variety of high quality restaurants. It truly is an amazing city .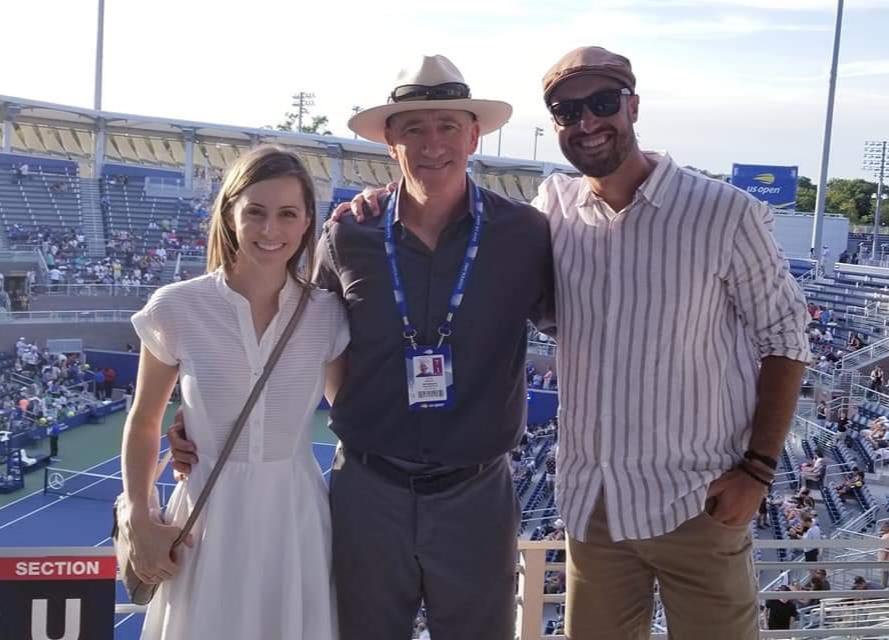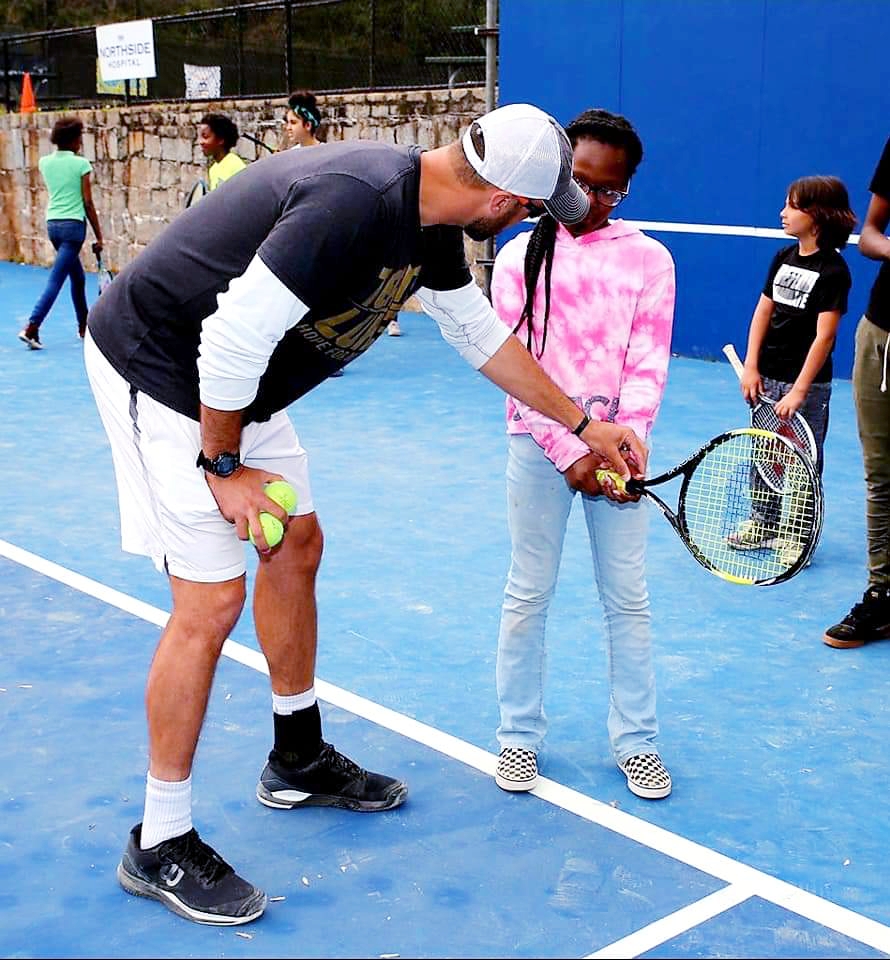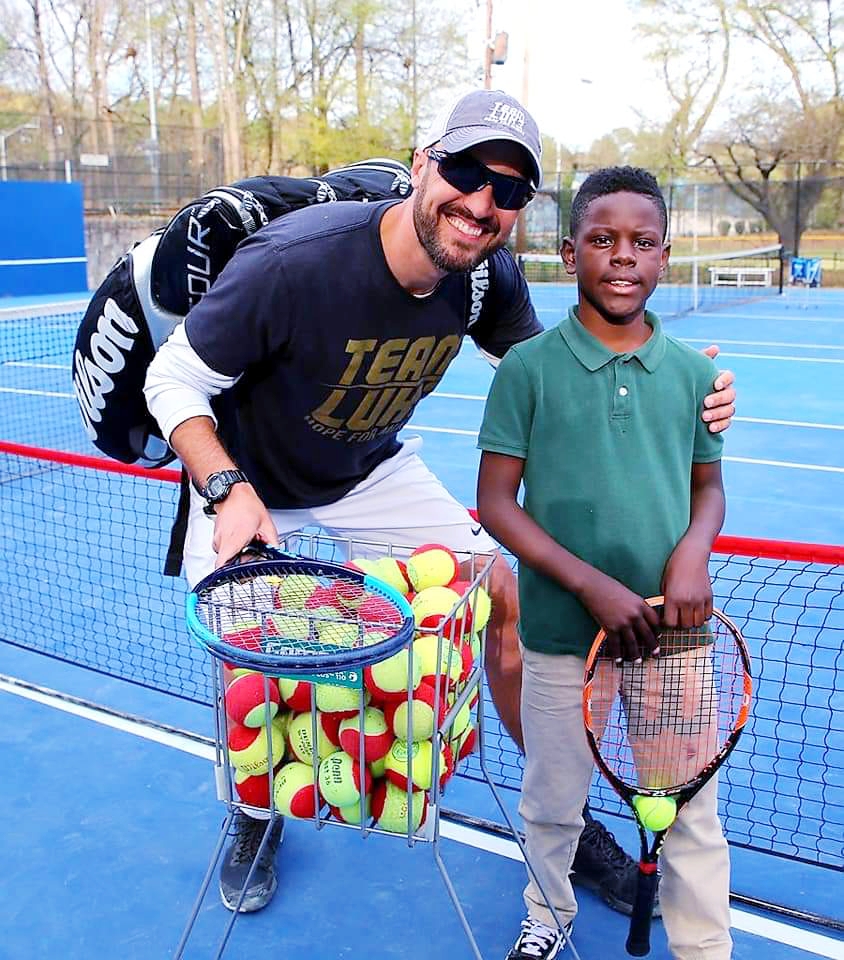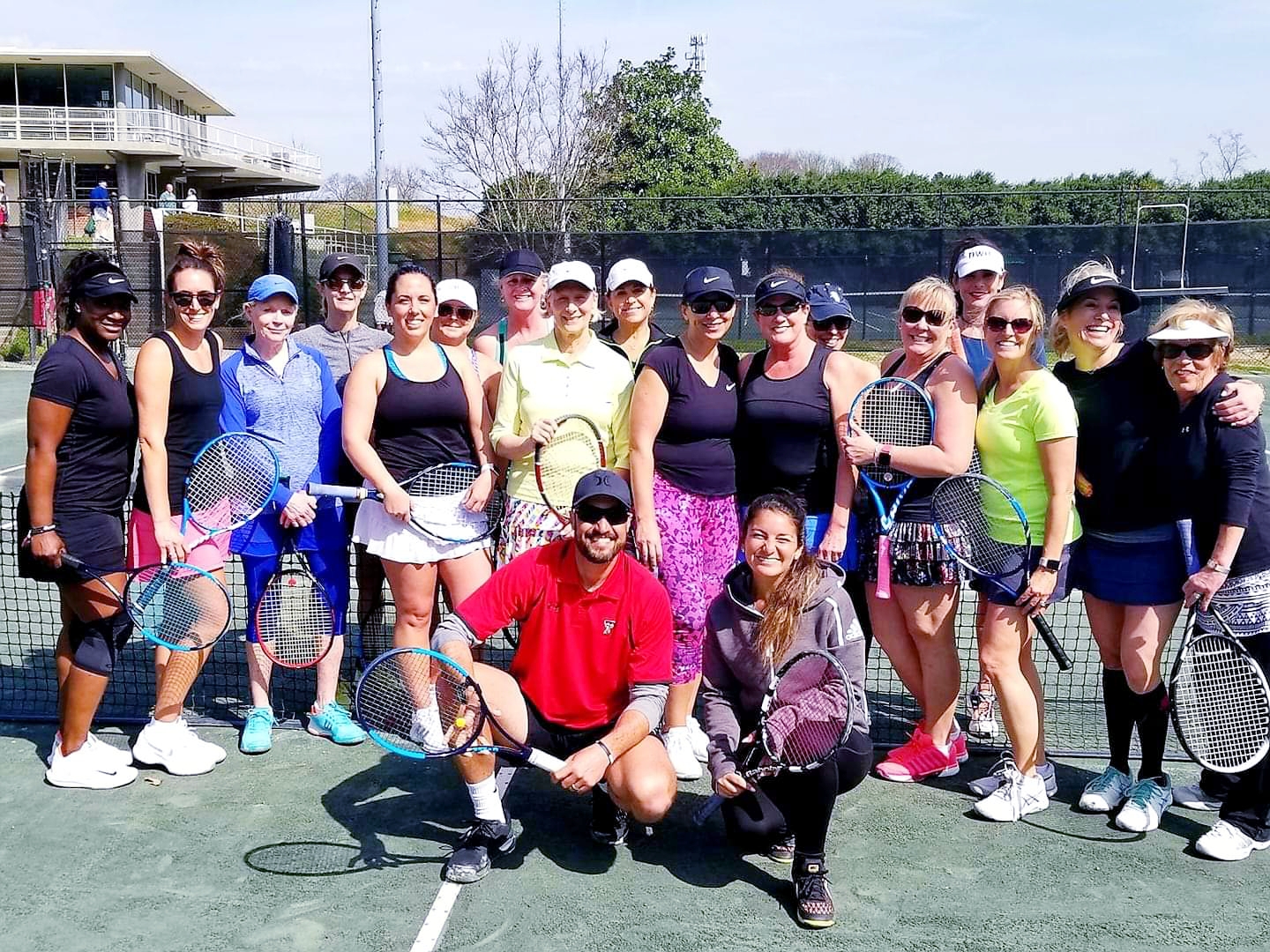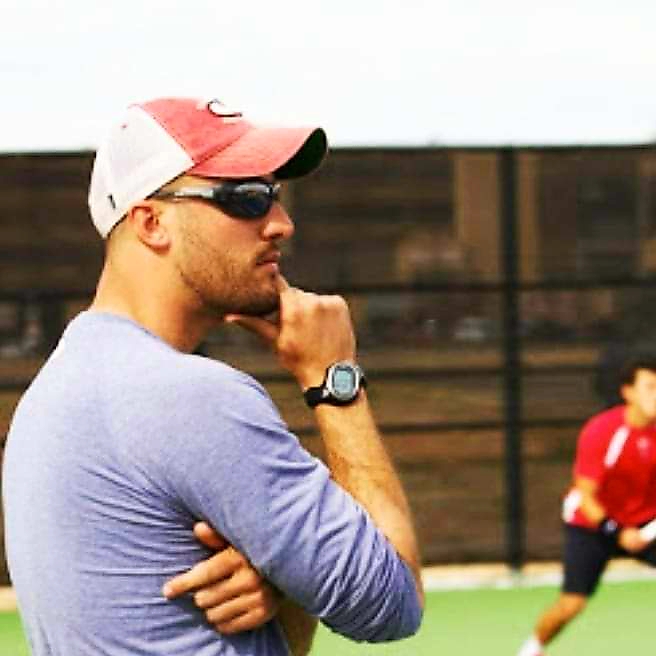 The Shoutout series is all about recognizing that our success and where we are in life is at least somewhat thanks to the efforts, support, mentorship, love and encouragement of others. So is there someone that you want to dedicate your shoutout to?
Throughout my story there are so many impactful people that have opened me doors and given me opportunities that at the time I didn't expect or even felt that I deserved. I can't start the list with any other names other than my parents who literally supported every decision I've made in my life, even the "crazy" ones like coming to America which it is what they thought at that time. They were terrified but at the same time so supportive. Without my father Octavio Ferreira and my mother Silvia Ferreira, none of my success would have happened. I cannot thank my siblings enough either. My sister Marina Ferreira and my brother Marcos Ferreira. My siblings have been always great supporters of my career. My tennis story started at a small tennis academy in Brazil working as a full time ball boy. The owner of the academy who is a friend of mine to this day, Mauro Menezes, was such an inspiration to me and always very supportive of my career and growth. Mauro saw potential in me and even when I was just a mere ball boy at the academy he decided to sign me up with the federation, pay for the annual membership and also pay for a couple of tournaments a month so I could start competing and representing the academy. I definitely owe a lot to that man. My arrival in America was so scary. I had never left the country. I really couldn't put two words in english together. I missed my family like crazy and didn't know if I was going to make it. Going to classes was such a challenging ordeal but my Head Coach Steve Barsby was not the type of coach that allowed players to struggle so much and not come to the rescue. He is not only a great coach but an amazing mentor and friend. I ended up staying at Georgia College because of him and my life took an amazing turn because of that decision. He became a father figure to me since my dad was so far away. Someone I could really trust and rely on. His impact in my life was powerful and it got me to not only stay and graduate but also got me to fall in love with College Tennis, coaching and the idea of staying in this amazing country. And that's how my coaching journey in America began. I ended up coaching with Coach Barsby at Georgia College for a year and a half and that was definitely an opportunity for me to be able to build a solid foundation for my career. Another person that undoubtedly impacted my life deeply as a coach but even more as a man is Tim Siegel who is the former Head Tennis Coach at Texas Tech. Tim taught me how to be a better man, a better husband, how to develop players on a tennis court but even more important how to develop great human beings. My 7 years at Texas Tech were full of breakthroughs in my career but even more in my personal life and a lot of those achievements came about through Tim Siegel's guidance and mentorship. I have applied so many of his advice into my professional and personal life. At that point I already felt so blessed to have met so many outstanding and impactful people. But I was fortunate enough to come across a few more that were able to instill a lot of knowledge and desire in my heart and mind. Former Pepperdine Head Coach, Adam Steinberg, also taught me a lot about developing people, molding character and making an impact in someone's life. He taught me that good results only matter when you achieve them with the right type of people. During my stint at Pepperdine I also had the chance to learn a lot from the Athletic Director and my boss at that time Steve Potts. Steve is a strong man of faith and he taught me that nothing in life should come before our values and principles. He taught me to be true to myself and God and to always make sure that my priotires were set in the right order. My time at Pepperdine allowed me to meet and come across some very special people and I made friends that will be forever part of my life. Per Nilsson, who is the current women's Tennis Head Coach at Pepperdine and one of my dearest friends, had such a strong impact in my life not only during my years at Pepperdine but after. He was the one person I could count on at all times, whether as a friend or mentor he was always there for me. He was able to impart a lot of knowledge into me and I developed so much as a coach after having the opportunity to work alongside him for 6 years. Having Per next door to my office is by far the thing I miss the most about Pepperdine. The list doesn't stop there because moving to Atlanta and working with UTA has been one of the most amazing blessings in my life ever. I have been around some amazing leaders and incredible people but working for the partners at UTA has truly been a fulfilling experience. They have taught me to give more than I receive. They have strengthened my desire to serve others, encouraged me to show humility when things are going great and to be resilient and relentless when life tests you. I look up to my bosses a lot and try to imitate everything they do on a daily basis. Last, but by miles not least, is my wife Jesse Ferreira. My better half and my partner throughout this amazing journey. Marrying a college tennis coach is not easy and it takes a special woman to do that. Jesse is that special woman. Jesse has supported me during all of these transitions from Texas Tech to Pepperdine and then to UTA. She was forced to quit jobs she loved because I was pursuing something better for me. She is selfless, caring and I am who I am today because I have her by my side. She encourages me to better myself everyday. My desire to improve and become the best version of myself comes from a deep desire to make her proud of me all the time. She is definitely my partner in this journey. All of these amazing people that I mentioned above only came into my life through God's plans and I am so thankful to all of them.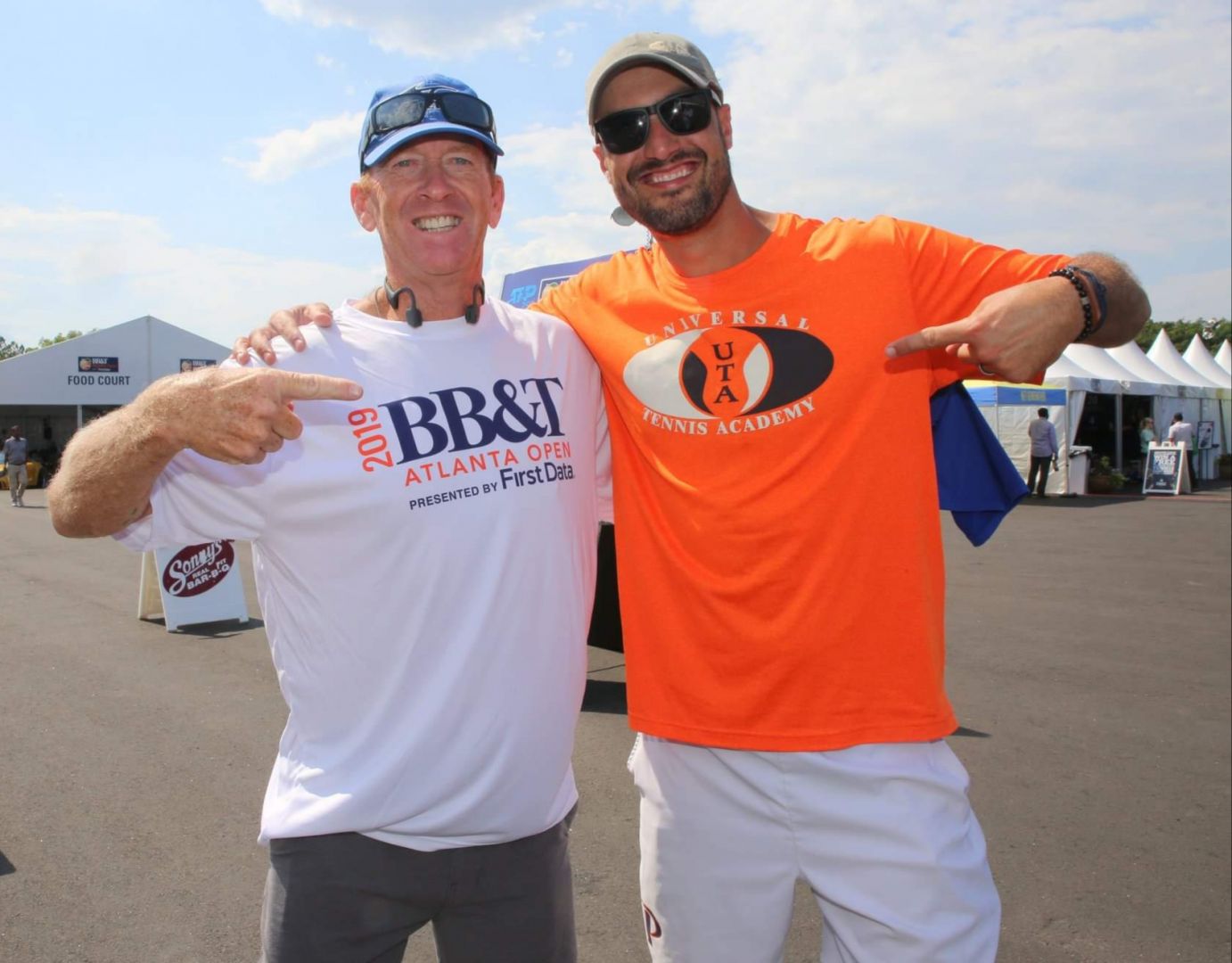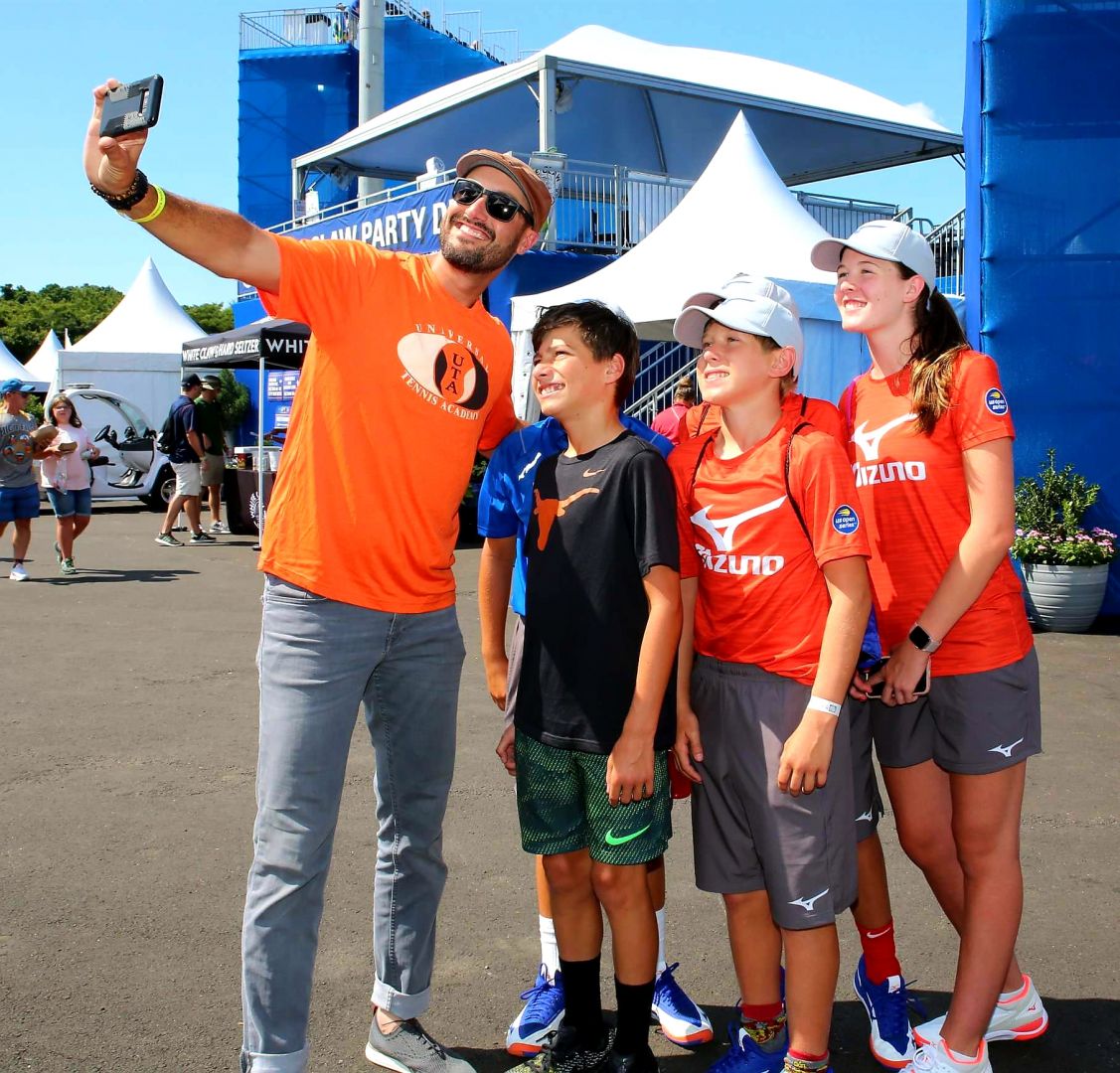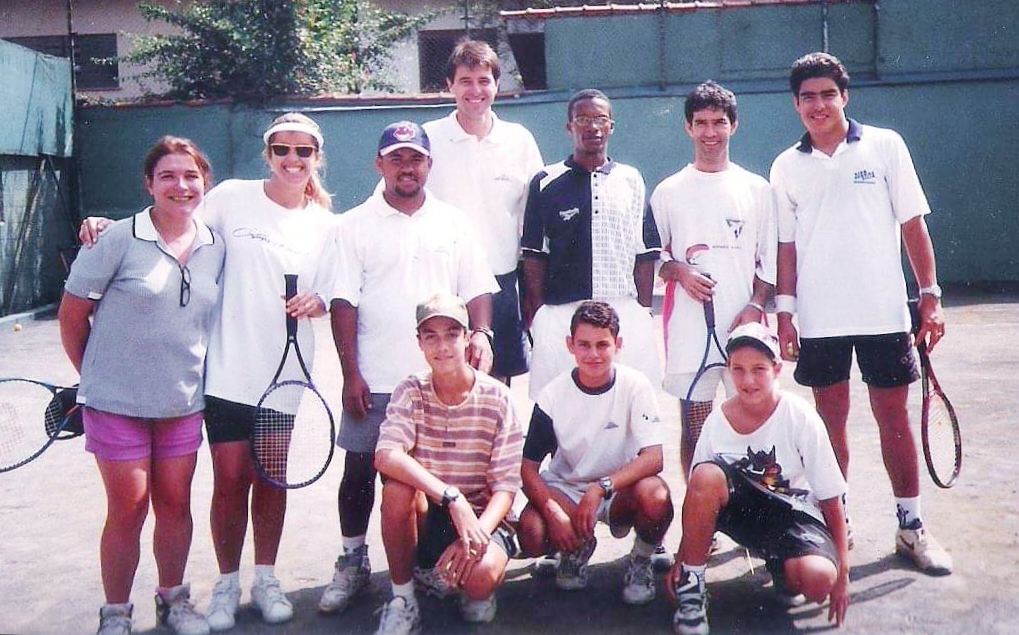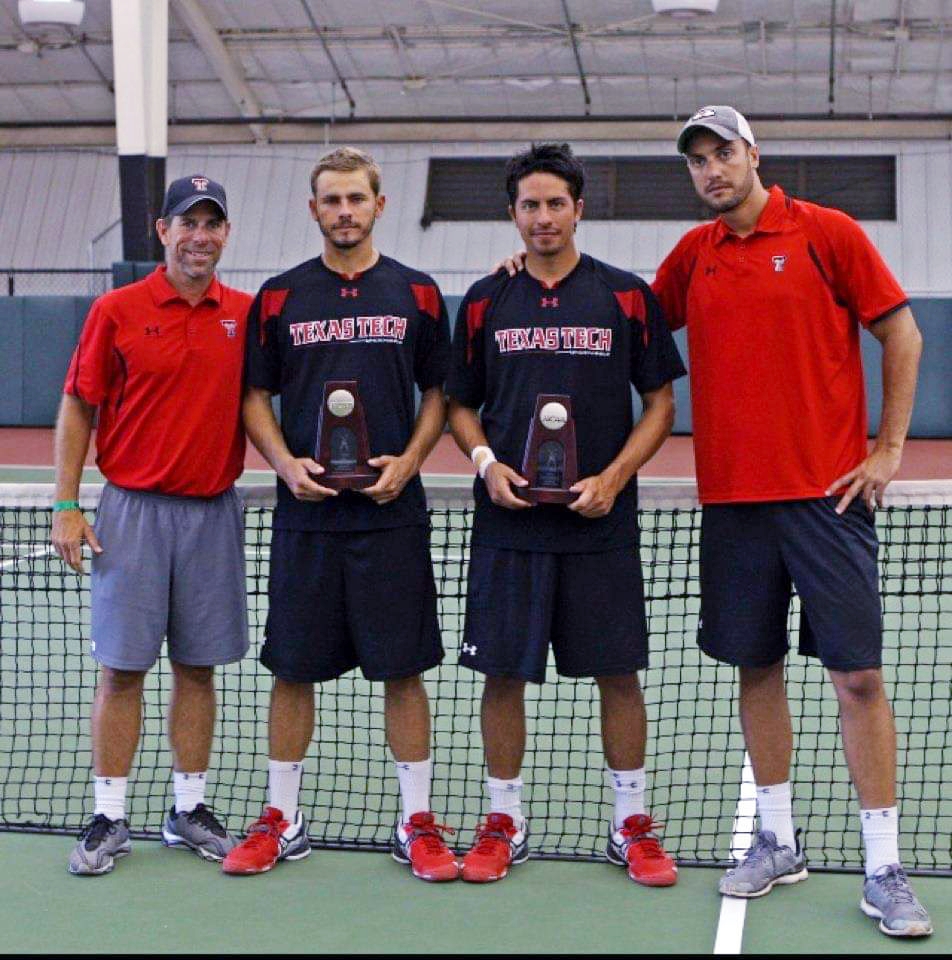 Website: www.utatennis.com
Instagram: coachferreiratennis
Twitter: @FerreiraTennis
Facebook: https://www.facebook.com/marcelo.ferreira.uta
Youtube: https://www.youtube.com/channel/UC2WKka8yTbALR0Hmhst4B2Q