Meet Jahnae Nelson: Writer & Meditation Coach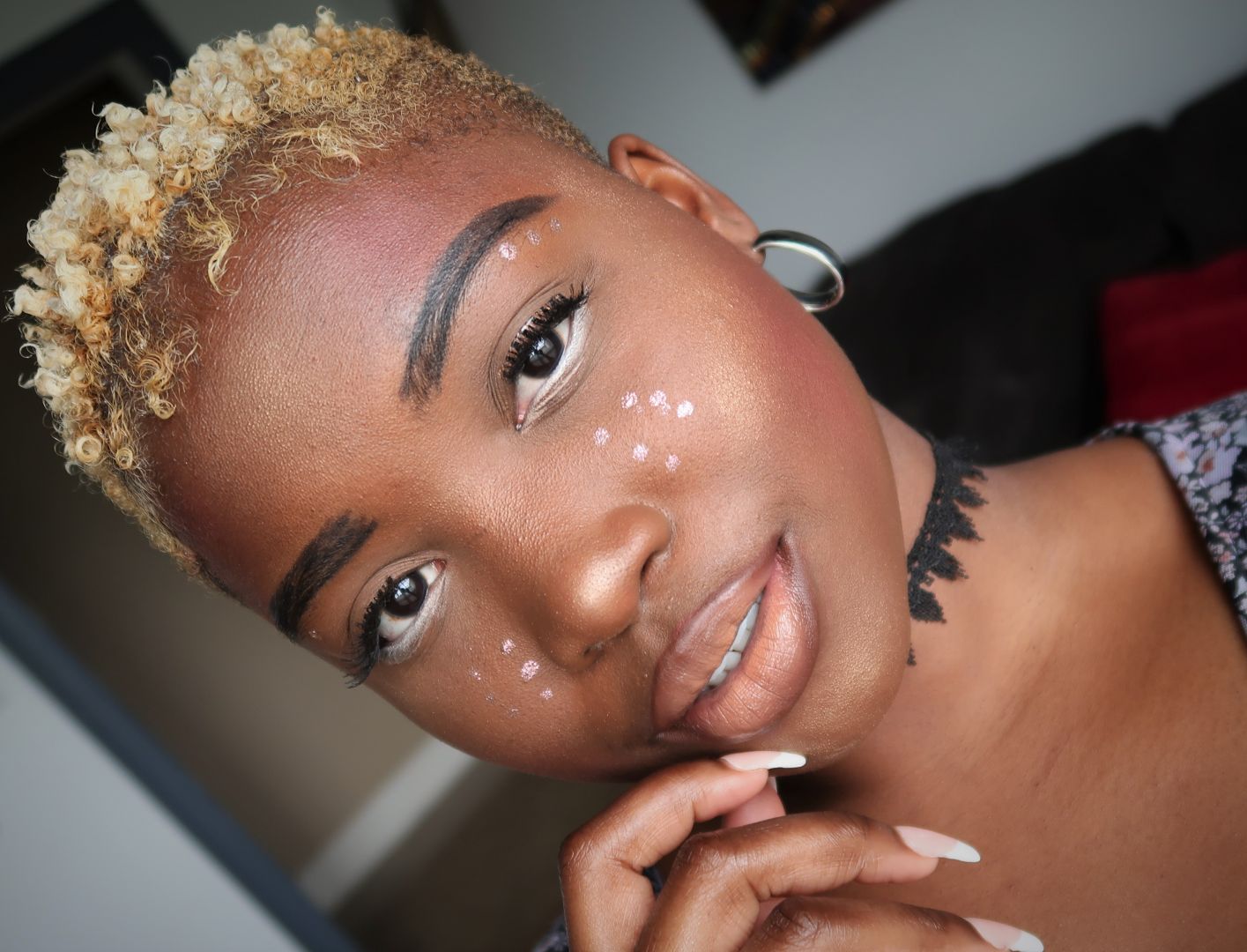 We had the good fortune of connecting with Jahnae Nelson and we've shared our conversation below.
Hi Jahnae, putting aside the decision to work for yourself, what other decisions were critical to your success?
The one most important decision I've had to make when deciding to work for myself is to stop waiting on approval from an outside source, whether that be from a friend, by stander, or family member. A lot of times as new business owners we more of less crave confirmation from somewhere that validates what we are doing. However, most of the times we just end up disappointed from the opinion of others because it wasn't the comment we wanted yet we asked for it. The moment you stop searching for validation in other people is the moment you become successful, I feel. Every vision that was sent from the heavens above will not be translated correctly except for whom the vision was for. Asking for approval or what to do next on your project is like asking a person who hasn't ate all day if they are hungry. More than likely you already have your mind set on what you are going to do, now you just have to trust yourself. When I gave up this mentally of dependency, it is then when I started to see the value of my business and transformed my way of thinking to a more can-do attitude. Sometimes you have to move and get up even when you are uncomfortable, but it is only then will you grow and prosper into the prophetic legacy that was designed for you. Whenever I am doubtful or discourage, I simply remember why I started. Keeping that mindset of purpose has helped me become a successful business owner even if I was not matching my dream revenue. It all starts in the mind, and in the mind is where you create wealth.
Let's talk shop? Tell us more about your career, what can you share with our community?
I am most proud that I chose to stand up for my art and the things that I believe in even when that meant I was not going to fit in. One example, I take to most is how I started my professional career in beauty. Around seven years ago now, I was signed to a modeling agency in Miami, Florida called "Ford Models Miami." This type of beauty industry brought so many victories and trials and tribulations. From makeup artist and stylist not knowing how to do a black girls hair, to constantly being told "no" because I was too curvy, to then having majority of my hair fall out because of the intense stress was the main reason why I created my cosmetics business, J-Finesse Beauty. There is more to life than trying to sell someone a dream or in this case a product. What I bring differently is the aspect of going within to find true beauty with the practice of meditation and thought provoking words. Most websites are for shopping, but I am creating an entire experience around divine alignment and creativity. For this, it means that I am giving away valuable knowledge on how to meditate, how to relax, and how to be more centered through the use of videos, poems, and daily affirmations all for free on the J-Finesse Beauty website. I like to think of it as me creating intentional sparks of creativity and inspiration through people because we as a society do not get that often. I was able to overcome my dark times and past traumas with the use of prayer and meditation. It was like I was trying to escape my reality without going through an outside source to get it. I gracefully fell into my practice because I knew I had to better my way of thinking. My biggest lesson to date is knowing thy self is far more satisfying than trying to alter yourself to fit into something that was not meant for you. From understanding this concept, J-Finesse Beauty was born. My brand does not cater to just the average beauty, instead it promotes the awkwardness of beauty whether that be through any gender, sexuality, religion, or disability. J-Finesse Beauty is about painting on your beauty to not cover up your flaws but to shine light on what is always being covered up or swept under the rug. I may not have reached my goals as a super model, but I am serving greater justice by becoming an essential and positive role model.
If you had a friend visiting you, what are some of the local spots you'd want to take them around to?
For starters, I am from a small town called Albany, Georgia. In small towns there isn't much to do, but there are little hidden gems to take note of. If my best friend was coming for a visit, we would definitely start the week off with a little mindfulness by attending a yoga class at 229Yoga. We both are free spirits, so it helps to have a space dedicate for wellness. It is a very nice affordable spot out in the city and it surely prepares you to be more intentional with your life. There's so many different levels of yoga that they have there, and my favorite has to be hot yoga. I love to feel like I am literally dumping the negativity off of me and onto my yoga mat so much so that I get a nice sweat in and I leave with a clear leveled head when finished. I am a big coffee and hot tea person, so for breakfast the next morning, we would chill at this new local coffee shop named Temp Coffee and Brew where we can get a real modern and inviting experience of the view and people. They have new menu items almost every month, so we would truly be in for a sweet treat. Towards the middle of the week, we would have a nice picnic out in by this nice quiet and inviting garden which is called Radium Springs Garden. The spring there is always kept clean, there is plenty of space and sites to create memories by, and it helps that the birds are always fluttering around the flowers before they bloom. For a nice bang to end the week with, we would either go to a sociable club in the city or go to a event where they play live music. My favorite spot is 809 Bar & Grill. A great spot for mature adults to live their best life and party 'til the sun comes up or pretty close to it.

Who else deserves some credit and recognition?
I would like to pass the torch and dedicate my shoutout to my best friend Nia Hawkins. Without her positive reinforcing nature, I would not be gracing a page in this series today. She has helped me become intentional, patience, and influential with staying motivating and creating an abundance for myself. Nia has her own business venture as well surrounding what she likes to call the Nia Michelle Experience. Her business in particular brings people together whom are in search of their purpose through the use of spiritual and creative events. One thing you cannot do is thrive in this world by yourself, and it helps to have the support of someone who is on a similar path that as well take to genuine connections and therapeutic conversations. My friend, now sister, is nothing short of a Queen, and her essence reflects the very much needed thing we need to see more of in this world, love. Thank you Queen for always being so dear and kind with your words, may success and gratitude be a light at the end of your tunnel. I also thank you Shoutout Atlanta for bringing me hope by shining your light on J-Finesse Beauty. May that your audience see a young black woman like myself as inspirational to their next big move, and that the readers find comfort with showing their version of beauty. Peace and light!
Website: jfinessebeauty.com
Instagram: @j.finessebeauty
Facebook: J-Finesse Beauty
Youtube: jahnae nelson
Image Credits
Photo credits: Richard A. Bailey
Nominate Someone:
 ShoutoutAtlanta is built on recommendations and shoutouts from the community; it's how we uncover hidden gems, so if you or someone you know deserves recognition please let us know 
here.