Meet Dr. DeLon Canterbury: Your Personal Pharmacist | Consultant Pharmacist | Senior Care Pharmacist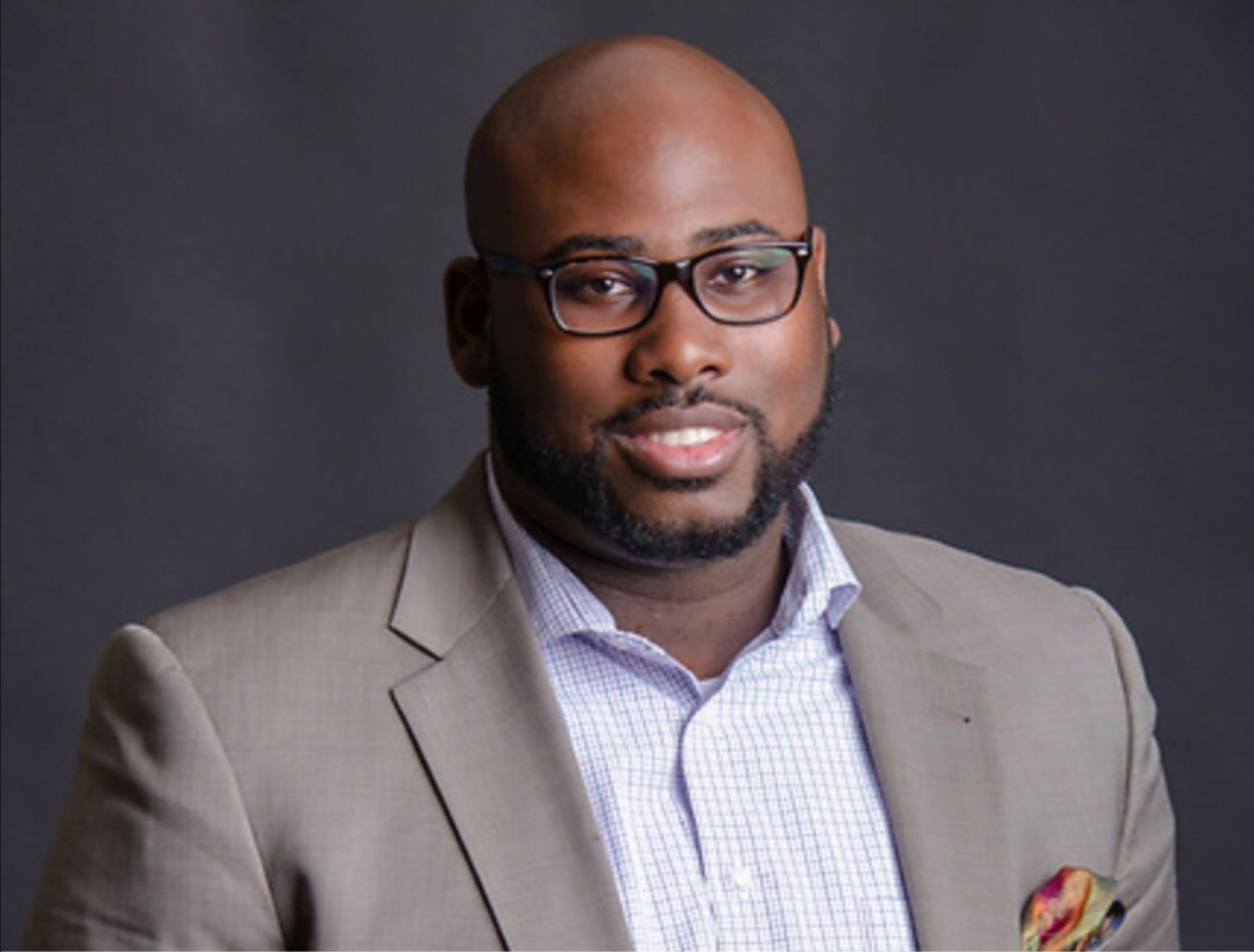 We had the good fortune of connecting with Dr. DeLon Canterbury and we've shared our conversation below.
Hi Dr. DeLon, how has your background shaped the person you are today?
My name is Dr. DeLon Canterbury, and I am a pharmacist committed to treating our patients as if they are my family. I grew up in Powder Springs, GA as the first born child of immigrant parents from Guyana, South America. Nothing inspires me more than hearing the stories about my patients' cherished memories, life lessons, and gaining from the wisdom of so many high-spirited, and almost unconquerable elderly patients. What brought me to pharmacy stemmed from my Guyanese family roots, where every illness was treated by something natural and plant based. My mom was notorious for boiling all types of herbs and bitters to help "cleanse the blood" for myself along with my younger siblings, who grimaced at the fact that it was that time of year again. I always wondered what was the magical, special thing in these plants and herbs that helped me and my siblings to recover from ailments such as colds, allergies, or skin irritations. I became driven to dedicating my life to using the knowledge and understanding I gained to contribute to the successful healing of people through the use of carefully prescribed medications and assessing quality health outcomes. Ever since graduating from the University of North Carolina Eshelman School of Pharmacy in 2014, I dedicated my career to serving low income and rural socioeconomic populations through multiple avenues of community service and volunteerism ranging from Henderson, NC to across the Raleigh-Durham Triangle. Having a majority rural, low-income, and geriatric population I realized that if you don't have someone to help motivate and support those patients then you are going to have a very difficult time in having your patient take the medications as prescribed to them. I thrive on being a community resource and trusted figure in the Henderson and Durham communities. Yet, the biggest challenge I've seen my family face was when my grandmother, Mildred, started declining due to her dementia, and had to move from Brooklyn to Georgia with my parents. They both worked endlessly in trying to accommodate, but they kept finding her wandering out of the house and unintentionally hiding valuables. They never understood why she rapidly deteriorated, until a local pharmacist at her clinic in Georgia identified that she had been erroneously prescribed duplicate medications that lead to her having severe side effects. This solidified my calling towards treating the most vulnerable population, and I never want to see my parents struggle as much as they did in catering to "Granny". This is why GeriatRx was founded, so that my patients know that they have a trusted health professional treating their loved ones as if they are their own family and fighting for them every step of the way! GeriatRx is your personal pharmacist-lead consulting service that focuses on not only on chronic medication management, but identifies that there is a lack of support for parents that are caregivers or for the elderly who need help in maneuvering a very difficult health care landscape. We pride ourselves on being your advocate alongside your medical provider in creating the best possible care plan for you or your loved ones while empowering you with health education and invaluable resources. Dr. DeLon Canterbury is a Board Certified Geriatric Pharmacist who founded GeriatRx on the premise that the majority of patients taking 15-18 medications annually are aged over 65, and unfortunately, preventable medication errors cost nearly $21 billion dollars annually. Pharmacists have been shown to not only reduce medication errors that may prevent a trip to the emergency room or hospital, but can lead to savings for you, your family, and overall the health care system. GeriatRx wants to be there for you whenever your most pressing pharmaceutical needs may arise and you need an immediate resource, and we welcome you to join our community.

What should our readers know about your business?
Unlike most retail pharmacies, as a Consultant Pharmacist I have no incentive for you to be on several chronic medications in order to make a profit by billing your insurance. I solely focus on deprescribing, or reducing, you taking unnecessary prescriptions that may increase the risk of Drug-Drug Interactions, side effects, and unnecessary health care costs in collaboration with your medical provider. GeriatRx treats all adult patients with chronic medication concerns with adherence, cost, tolerability, and efficacy and personalizes our care for each of our patients. It took years in serving as a Pharmacy Manager at Walgreen's for me to finally step down to part time, and do what I do now for my patients that I couldn't do before as a pharmacist. I've always wanted to break into my own business during this time, so I slowly started taking the steps to get things launched, and doing this during COVID did not make this any easier. I've learn to truly appreciate patience, humility, grace, as I have a habit of beating myself up if I don't see changes as fast as I would like with my business. GeriatRx has saved our patients over $100,000 in health care cost savings and medication cost-avoidance by pinpointing problematic medication concerns and saving patients money at the pharmacy counter with evidence-based methods. My proudest moment with GeriatRx took place when a patient of ours had requested that I serve as a Medical Expert Witness in the court of law. A family was feuding between whether they should liquidate all of my 80 year old patient's assets, her home, her financial accounts, and her independence by throwing her into a nursing home. However, our patient was on 36 medications and once she started working with GeriatRx, we've reduced her prescription load down to 6 medications. Our patient had been suffering for years from chronic constipation, confusion, depression, anxiety, stomach cramps, but worse of all dementia like symptoms. Her opposing side of the family argued that she needed to be involuntarily committed, but because our testimony proved that our patient is being overmedicated, we got her court case dropped and saved their family tons of money and headache. This was my most fulfilling moment as a pharmacist and as the founder of GeriatRx.
Any places to eat or things to do that you can share with our readers? If they have a friend visiting town, what are some spots they could take them to?
Although originally from GA, I now reside in Durham, NC, and I am a notorious foodie. The restaurants would likely be the main itinerary ranging from authentic NC BBQ to Dim Sum or Pork Belly and Ramen. I love authenticity and I love sharing my food experiences with those closest to me. True Flavors, Backyard BBQ, Kokyu Na' Mean, Dame's Chicken and Waffles, and Bin 54 for some amazing steak. NC is famous for our Food Truck Rodeo, where Oak City fish and chips reigns supreme as a black owned fried fish joint. I would ladle our agenda with visits to several breweries, cideries, and wineries within the area, and hopefully squeeze in some hiking at our local quarry in north Durham. I really enjoy rooftop lounges, and dive bars that have vintage pinball machines or retro video games in them. Barcades are fairly popular and have a wide range of enjoyable craft beer, with late night pizza, outdoors Jenga and Ping Pong, and of course, video games until 2am. I love seeing live music, so I would see who would be performing, especially if the Art of Cool festival were in town, where you can find new and local upcoming artists performing downtown on stage.

Who else deserves some credit and recognition?
My story wouldn't have a beginning figuratively and literally if it were not for the ambition, support, and love from my inspiring parents, Sandra and Stanley Canterbury. They have embedded the will and determination to strive for the highest levels of excellence no matter what field their three children pursue, and it has significantly impacted the development of GeriatRx. My pioneering and selfless father has paved the way for my newly founded entrepreneurial pursuit for patient advocacy in healthcare and Medication Therapy Management. His vision and ability to embrace and adapt to change are vital traits in business, but also in parenthood. Countless times my father has dropped whatever he was doing at the drop of a dime, to help his immediate family in challenging predicaments. His love and magnanimity as a father and business owner easily has influenced my understanding of varying perspectives as well as connecting to those on a deeper level. My mom thankfully has retired from teaching mathematics since she was 18 years old in Guyana, and has consistently provided words of encouragement, solace, and wisdom at times where I felt most vulnerable, or had doubts on my capabilities. My mom despite being a Breast Cancer Survivor, Teacher of the Year, and Nationally Board Certified Teacher, strives by leading by example, with grace and humility. My mom always remembers to give thanks and gratitude for all of our blessings, and it's her ability to remain positive and focused when everyone else doubts, has fueled the fire behind GeriatRx. Having to watch both my parents take our grandmother, Mildred, into their homes during her worsening dementia spells, is a constant reminder of how difficult it is to watch your loved one fade away before your own eyes. The struggle in finding home health care or finding an affordable nursing home, to even sacrificing their mental health because they didn't have the support one would need in facilitating care, was daunting, painstaking, and debilitating. I never want my patients of GeriatRx to experience those troublesome healthcare hiccups alone or ever again. I love both of my parents very much, and so felt the need to mention their struggles and wins and they deserve all the credit and praise in my success as a consultant pharmacist and as an entrepreneur
Website: www.geriatrx.org
Instagram: https://www.geriatrx.org/
Linkedin: https://www.linkedin.com/in/geriatrx
Twitter: https://twitter.com/GeriatRx
Facebook: https://www.facebook.com/GeriatRxInc
Other: Podcast Feature : Medication Use in the Elderly https://www.rxrounds.com/medication-use-in-the-elderly/
Image Credits
n/a
Nominate Someone:
 ShoutoutAtlana is built on recommendations and shoutouts from the community; it's how we uncover hidden gems, so if you or someone you know deserves recognition please let us know 
here.