We had the good fortune of connecting with Domo Miller and we've shared our conversation below.
Hi Domo, what role has risk played in your life or career?
I have always felt that taking risks was the same as having unwavering faith. I am a very spiritual person, and I grew up in a household that instilled faith in me. When you take risk, you are literally having faith that your higher power will guide you through whatever it is you may be facing. It's called "taking a leap of faith". Watching my mom independently raise me and my two siblings strengthened my faith, because there were plenty of times that my mom had no clue how she was going to make ends meet, but she would muster up the strength and courage to step out on faith anyway. Let's just say we Never went without! In my life, taking risks has always been challenging, because I am a true Taurus and I like stability and comfort. I feel uncomfortable when I don't know what the outcome of my decisions will be. I had to go through plenty of experiences to have the courage to take risks. Most recently, I made the decision to leave my job, after being there for a little over a year. It was super scary, because I was in no position to walk away from the amount of financial security I had on the job. One night I had made up my mind, after having my second panic attack on the job, that I was done. As risky as it was, I knew that my health and peace of mind were way more important than any amount of money a job could offer. I didn't have the answers nor did I have a plan, but I stepped out on faith anyway. The same day I left my job, I received an email from a record label asking me if I was still interested in their paid internship for a Podcast assistant. I was floored, and ecstatic! I couldn't believe how fast my blessings were rolling in. As soon as I decided to let go, all things fell into place. I ended up getting the internship, but unfortunately, the record label had personal issues and ended up postponing everything. I still kept my faith, and one day I decided that I was going to be my own boss! I knew I wanted to work with dogs, and I had already started working for Wag walking dogs. I told myself that I could start my own business not only walking dogs, but boarding them as well. One idea led to another and before I knew it, I had 3-4 solid clients under my belt and counting. Starting your own business is a risk within itself, but no one tells you that that's just the tip of the iceberg. I had to use my last dollars to invest in my brand! Talk about risky… Til this day, I believe quitting my job and starting my own Business was the best life decision I have ever made as an adult.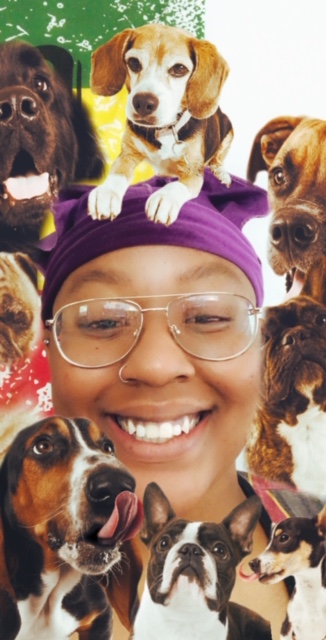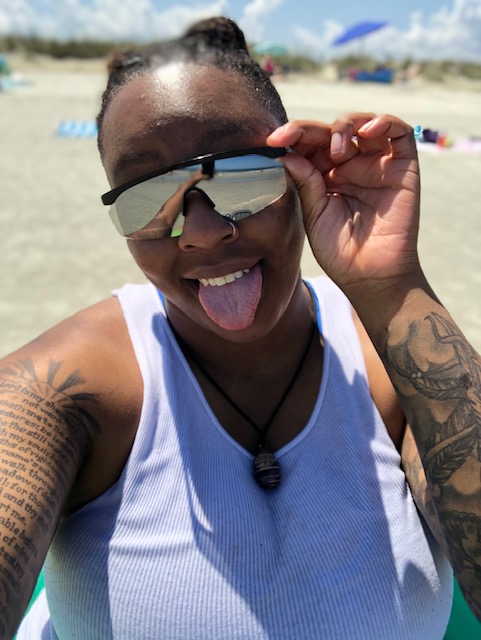 Alright, so for those in our community who might not be familiar with your business, can you tell us more?
Domo'z Doggy DayCare, is the name of my brand. My business offers premium services to dog parent's, for when they can't be there for their furbabies. That is why my brands slogan is "Your Furbabies Furever Friend". I offer dog walks, sittings, boarding, and training! Dogs have always been my first love, outside of my mom and music of course. My passion for each dog, is what sets me apart from others. I don't see the dogs as dollar signs, instead I see them as family. I love each and every one of my clients dogs, as if they were my own. I am most proud of how fast my business took off. The money to me is not the most important thing, but the connections I make with each dog and their family is what makes it all worthwhile. To see the joy in the eyes of each dog when they see me is what most excites me. I left my job at the end of last year, and started the journey of having my own business at the beginning of this year. I had been so drained from my last job, that I was ready for some change. It was time that I got back to what sets my soul free. I learned that no amount of money matters, when you're not happy inside. I took a risk, and changed my life forever. Today, my business has over 10 solid reoccurring clients and counting. Getting started was definitely challenging, but til this day I will continue to strive for greatness. I had to invest my last dollars into making business cards, and I had to get out here and promote myself! I overcame these challenges by being diligent with my movements, and staying persistent. The passion and purpose came naturally, so I never got tired of doing what I love. Along the way, I also learned that I have to manage my money better, and I have to be dependable. People want to feel comfortable with you when it comes their dogs and children, so I make sure to be genuine at all times and give my all. I also learned to let go of trying to control every outcome of my life, and just flow. You're not always going to have the answers, so the best thing to do is to get up every morning and trust that the Universe will guide you where you're supposed to be. I am a firm believer in divine timing and faith, so I let go and trust that everything that is meant to be will find its way to me, and what is not will not. The goal is to move through life with effortless ease, and trust that all is well. When you are truly walking in your purpose, everything will align for you effortlessly. I want the world to know that Domo'z Doggy Daycare is a Black-Owned Brand/Business, that is here to serve all communities and give you the peace of mind that you should always have when it comes to your loved ones. We live in a time where life is so disposable whether a human life or animal life, and it's time we start to not only love and cherish our own lives, but the lives of every living creature on God's Green Earth. My business promises to bring that peace, love, passion and purpose to every client it serves.
If you had a friend visiting you, what are some of the local spots you'd want to take them around to?
Atlanta is the place to be! The itinerary would go a little like this: Day 1- Hiking/Sight seeing at the Stone Mountain Park then Dinner at Taco Mac! (They have great drinks and the food is delicious!) Day 2- Self Care day! Spend the day at the Je-Ju Wellness Spa, and get rejuvenated. Day 3- Let's Eat! Drive to Downtown Atlanta and eat at 3 different restaurants; Slim&Husky's Pizza Bar, Fox Bros BBQ, and finish up at Marie Mac's Tearoom for some good ole southern soul-food. Day 4- Let's play! Start off with a trip to SixFlags White Water to cool off, Next would be Indoor Skydiving at Skyzone, and lastly the Coca-Cola Factory. Day 5- Did someone say Museum?! Start out at the Aquarium, and then head over to the MLK Memorial, lastly would be the Fern Bank museum, because who doesn't wanna see Dinosaur bones?!! Day 6- Time to Party! First off lets hit a rooftop/day party at Escobar, then as the night winds down we can hit The Buckhead bars, and if we're feeling spendy, there's always the Strip Club! My favorite is Follies and or Magic City.. Day 7- Brunch at Another Broken Egg Cafe!!!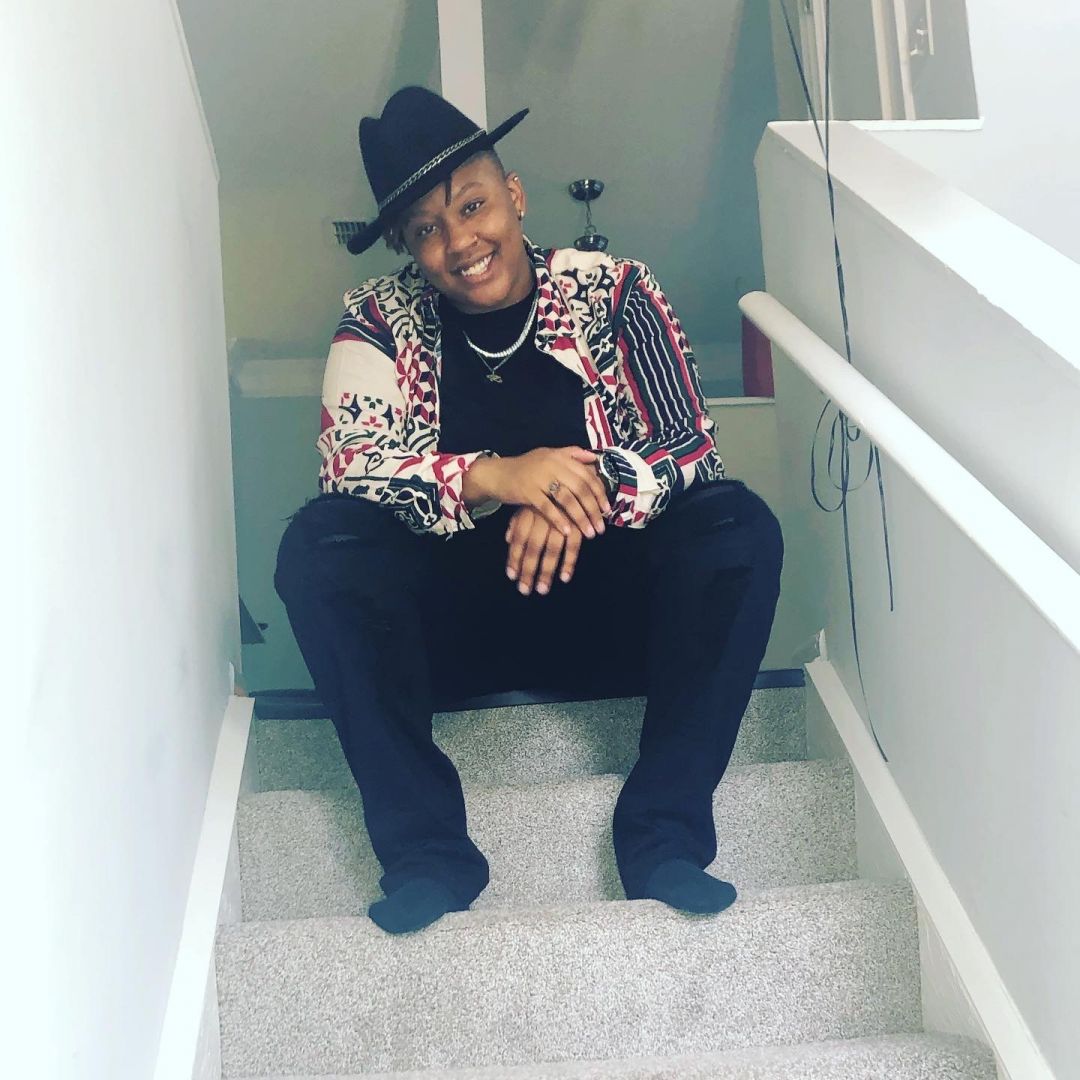 Shoutout is all about shouting out others who you feel deserve additional recognition and exposure. Who would you like to shoutout?
I'd like to shoutout my best friend Alicia, for helping me get by business up and running. She gave me soo many tips and anytime I had questions, she would have answers no matter what. I am thankful for her guidance. We are each other's "Accountability Partner", meaning she holds me accountable for my goals and aspirations, and I do the same for her. We push each other to strive for greatness every day. It's not too many people in this world that you will find like her, so I truly cherish our bond. I'd also like to give thanks to my Mom(Rest her soul), for being a great example of how to keep going no matter what life throws at you, and never give up. She will forever be the source of my strength and my reason for why I do any of this. I know she is watching over me everyday cheering me on, so I will never stop moving forward. I love you Ma… Also, I'd like to give thanks to my girlfriend Diamond, and all of my friends that have supported me since the passing of my mom, and all the trial and tribulations I have faced up until now. These people mean the world to me. Without their love and support, who knows where'd I be. Thank you for your love and support.. trust me it does not go unnoticed.
Instagram: https://instagram.com/iknowdomoknows_podcast?igshid=v6rj4uied1fe
Other: https://docs.google.com/document/d/1iyDjGWD1HqciLI5hP88lu4Szpa-FrN9p8ZWEux-0gbQ/edit?usp=sharing