Meet Diana Duran Moreno | Artist & Illustrator
We had the good fortune of connecting with Diana Duran Moreno and we've shared our conversation below.
Hi Diana, we'd love to hear about a book that's had an impact on you.
The book that instantly came to mind when I saw this question is "Oriental Mythology" by Joseph Campbell, and I mention this one not to mention several others I have read by the same author, all of them of equal importance to me.
I dare to say that this author changed my vision of the world forever, he made me very fascinated by mythology and everything that surrounds this beautiful phenomenon that allows humans to tell and explore their origin, their destiny and their end. The way in which Joseph brings Mythology to the present day as a manual for our existence is something that I also love, so when I read the mysteries of great heroes or deities, both in the occident and in the orient, I perceive them as archetypes part of of my subconscious and this helps me to know in wich point I am in my life.
In both "Oriental Mythology" and "Occidental Mythology" both books by Joseph Campbell, there is this topic of the original Myth that gave birth to both cosmogonies, it is as if there was an Original Tree that from its fruits were born the Tree of Life and the Tree of Knowledge, it is a historical mystery how and when these cosmogonies were divided; the fruit of life for the oriental and the fruit of knowledge for the occidental, as portrayed by Joseph C., hence we parted ways and did our variety of sacred rituals completely forgetting about the One Tree.
Somehow, I feel that all this story that Joseph portrays in his books is the same thing that happens to each human being individually, we have also forgotten our One Tree with our countless distractions in our inner journey. Thus, in us is the history of the soul and mind of humanity.
To conclude, I must say that I have adapted Mythology as a method, a way of living that allows me to know the dark as well as the illuminated parts of my being, and thanks to this discovery that these books have given me, I live more in peace and in love with existence, and thus, this is portrayed in most of my work as an artist and illustrator.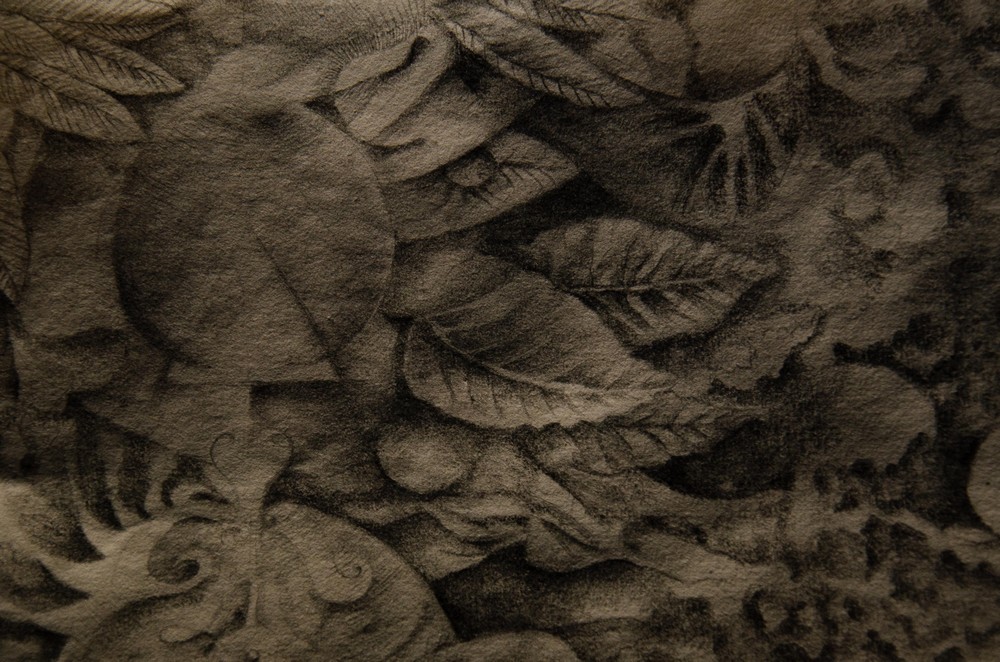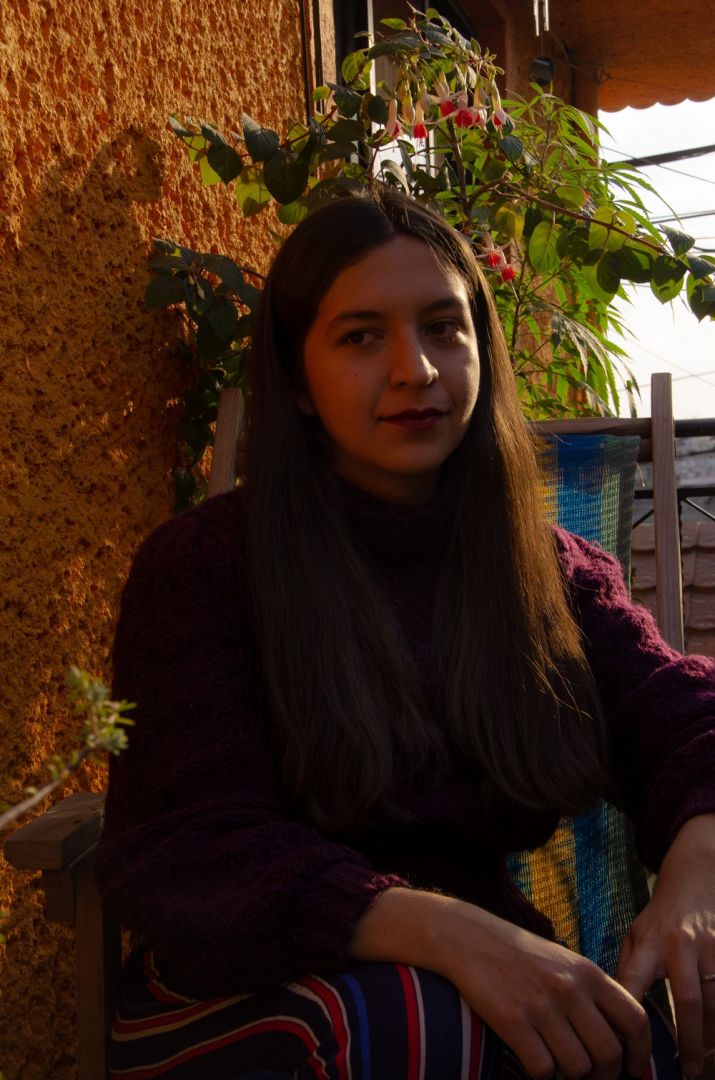 Let's talk shop? Tell us more about your career, what can you share with our community?
How difficult to start with so many interesting questions! I guess I haven't reached a point in my career yet where I say "I'm here, I've done it, I can rest" I really don't know how far that feeling is, now all I know is that every day shouldn't be wasted, what may happen every hour is the possible birth of a new story to illustrate or a new work to paint or draw. I think I am in a very complicated situation in my life in which I feel battered by life, too numb to keep trying, but in one way or another I must take myself there, towards that emotion of having triumphed, having surpassed myself. I have realized that feeling lost and numb is a call towards a deeper exploration in art, I wonder, is this true for me? Does this make me feel completely happy? I'm excited about what will come of this? That's what give me direction.
I think that what differentiates me from other creatives is that perhaps, thanks to this search, I was able to express something extremely intimate about my being, almost that they could see a drawing of mine and know that it is mine, or what created it, I like to think that what makes art is not me per sé, it is the Being that inhabits me and the information that it brings with it in this body that has my name, so my art is very much aimed at that, exploring the internal landscapes, invisible to the human eye. That is why the images that I illustrate seem to be very ethereal, there are beings that are purely taken from the imagination and have found their place on paper, I am very inspired by the art of Leonora Carrington, Remedios Varo and Ernst Fuch, to name a few, I think that there are forms, faces and landscapes that are Eternal, they go beyond time, they are recognizable to every human being beyond their historical context, and because I want to reach those levels of artistic representation is why I push myself and I don't usually find peace in my work, I guess this is why I find my work so exhausting, I don't really enjoy it because is not easy, is not something mechanic, in every work I have to become something new or else the result will be insipid. I paraphrase a filmmaker I admire a lot called Hayao Miyasaki: "You must create, work until your nose bleeds, many people can't do this"
Like many artists, it happens to us that we cannot live fully from what "we like to do" and we have to dedicate ourselves to other work, that is when our life, in my case, my life, has been divided into two, I live my creative process on a par with other work, reaching that balance is extremely difficult, it requires a lot of energy, concentration and acceptance that for the moment it will be like that, there is no other way and even so, have faith, have a lot of faith that everything will be fine and that everything that is desired is fulfilled. Meditation is a practice that helps me stay on top of my life and the situations that are unfolding, it helps me recharge my energy and not lose attention to what should be put on, not to identify me too much with earthly concerns. Sometimes I wonder how it is that I got to this point in my life and I see nothing more than a dedication to something that I myself cannot express, perhaps it is the God that contains us all, perhaps I became an artist because it is the way I know is closer to Knowing, that and that I really like to draw, paint and write and it is the only way I have to share my experience.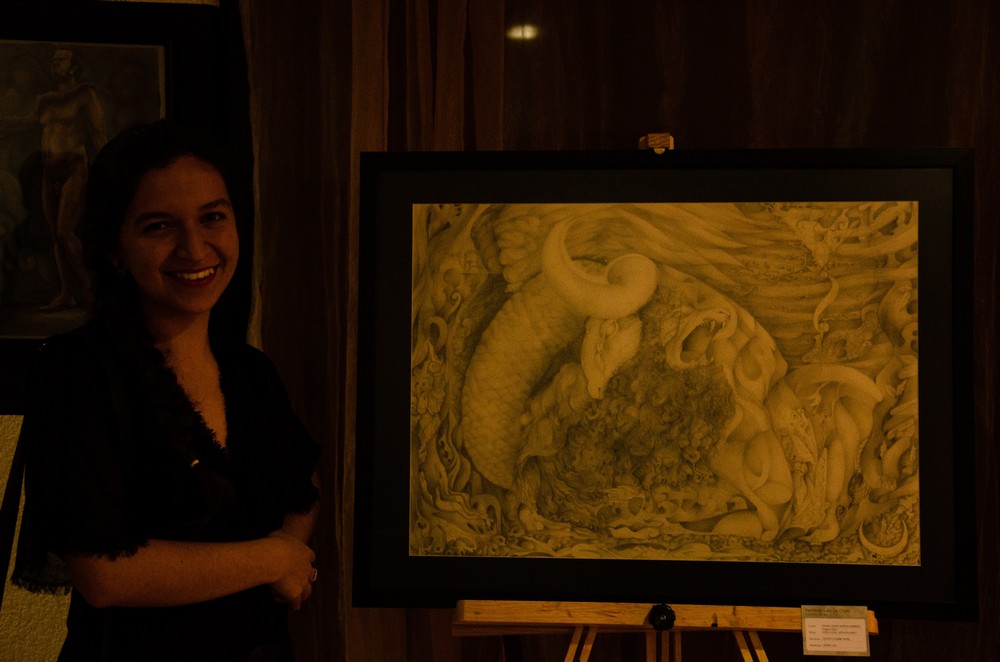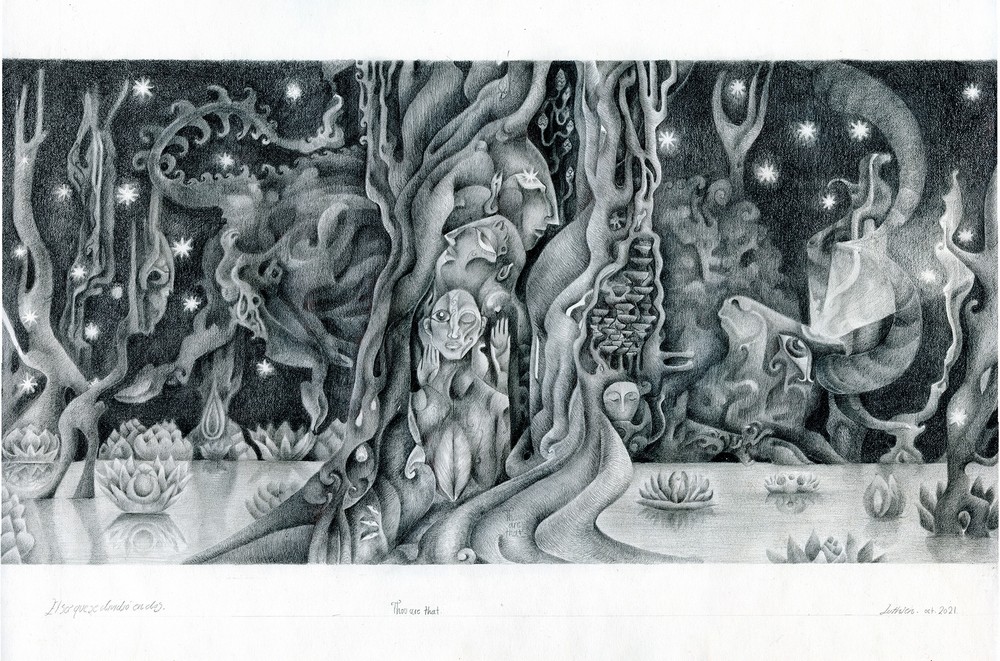 If you had a friend visiting you, what are some of the local spots you'd want to take them around to?
I would choose fascinating places, both historical and modern, such as the pyramids of Teotihuacan and the Historic Center, but I would also like my friend to have a cozy experience in my house. For example, in the first day as the day begins, we would take a traditional Mexican breakfast with chocolate or coffee, and then go to the historic center to visit the anthropology museum, in the evening maybe, watch a movie at home. I would be very interested in my friend to know the history, beauty and magnificent magic of my country, so, throughout the week, we would go to the Cineteca Nacional, the Watercolor Museum, and as a resting moment in the day and connection with nature, I would take my friend to the Lions's Desert, a very high, cold place with many forests, that place is famous for having a very old convent, it was part of the friars of the Discalced Carmelites, and then, we would eat traditional food made there, the week-trip could continue visiting states of the republic familiar to me, I imagine that my friend and I could take many photos along the highway, park for a moment and look at the night sky. Finally, at the end of the week's trip, I would read my friend Tarot cards as a parting gift and a drawing made by me.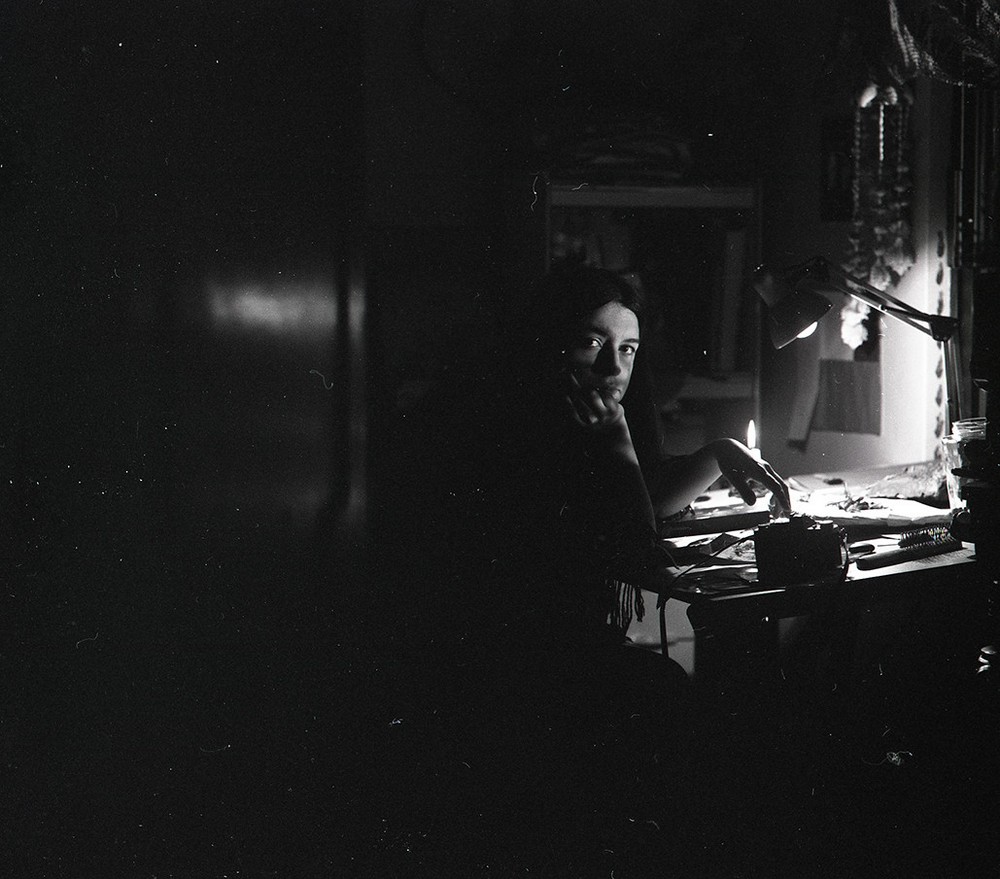 Who else deserves some credit and recognition?
I would like to thank from the bottom of my heart to my family; mother, father and brother who had always been there, to my friends who always supported my work and lastly but not least, the various visual artists and musicians who always put me in the mood to create or meditate in important moments in my life.
Website: www.lurian.info
Instagram: https://www.instagram.com/lurianillustrator/?hl=es-la
Youtube: https://www.youtube.com/channel/UCVRL2zq037khsPkt_fRxsZQ
Image Credits
Photographies taken by… Photography 1: Diana Laura Durán Moreno. Photography 2: Andrés Durán Moreno Photography 3: Andrés Durán Moreno Photography 4: Scann, artwork by Diana Laura Durán Moreno Photography 5: Scann, artwork by Diana Laura Durán Moreno Photography 6: Andrés Durán Moreno Photography 7: Andrés Durán Moreno Photography 8: Andrés Durán Moreno
Nominate Someone:
 ShoutoutAtlanta is built on recommendations and shoutouts from the community; it's how we uncover hidden gems, so if you or someone you know deserves recognition please let us know 
here.