We had the good fortune of connecting with Alicia Daniels and we've shared our conversation below.
Hi Alicia, what was your thought process behind starting your own business?
I decided to start the Assistant Directors Team Workshop in 2015 after I realized that I could no longer hire the same Production Assistants (PA's) repeatedly. In other words, I could not expect the PA's that I knew from past projects to be available because they were in high demand in the Atlanta area as productions increased. Moreover, I noticed when I did take a chance on a PA they were very "Green." A "Green" PA is someone with very little or no past production experience. Being a "Green PA," is not a bad thing because everyone has to start somewhere, but it does make it more challenging on the Assistant Directors who are responsible for giving duties out to PA's. In order to ensure Production Assistants were trained properly, I started the Assistant Directors Team Workshop also known as the AD Team Workshop to provide the proper training & guidance to individuals looking to navigate through the film industry. Our mission is to inspire, encourage, and uplift anyone who is interested in pursuing a career in the wonderful world of the exciting entertainment business. The AD Team Workshop is unique in the fact that we go beyond the surface of the Production Assistants normal duties on a set. We teach them how to become superior PA's by also understanding the job duties of the Assistant Directors (AD) and how everyone on the AD Team plays a vital role to the success of a TV/Film set. I understand how critical it is for everyone on your team to understand what their superiors endure on a daily basis, which helps them be more of an asset than a hinderance to the team. In short, we want to make sure everyone is prepared before they get their opportunities. Our motto is, "Preparation first…Opportunity next." We equip our students with the knowledge so that when an opportunity comes, they will be prepared which will allow them to leave that lasting impression bringing them more opportunities in the future.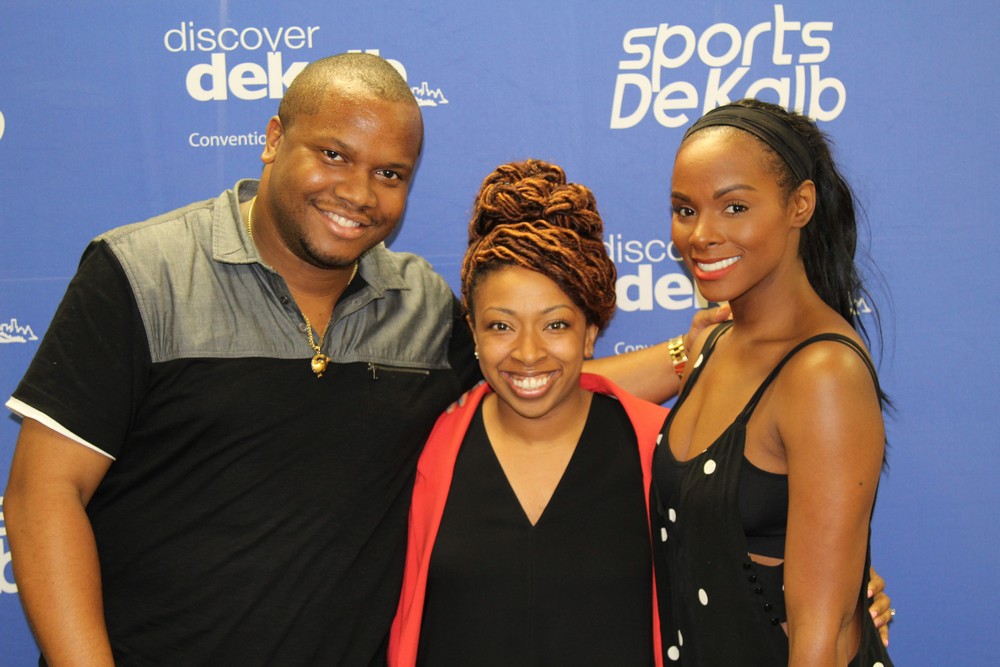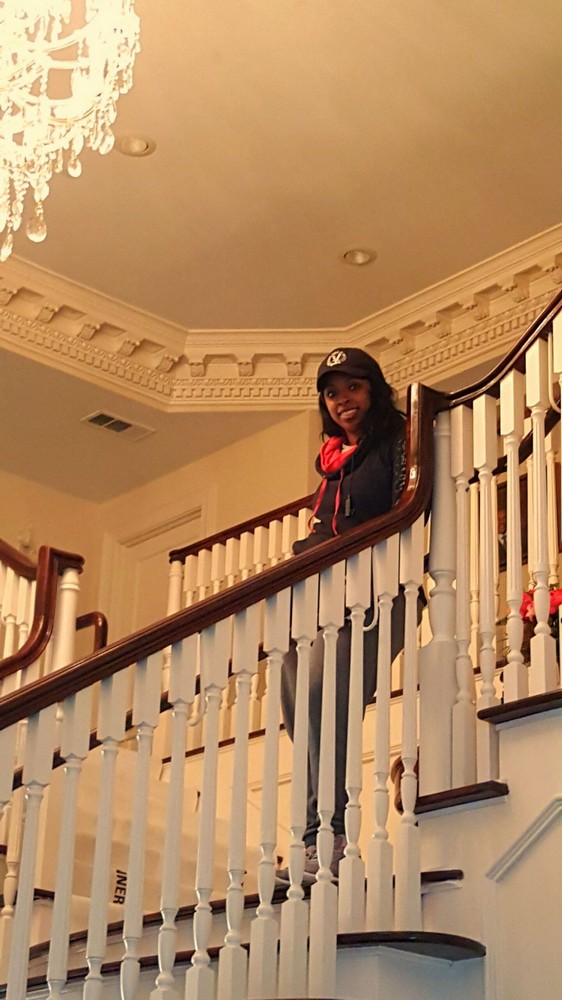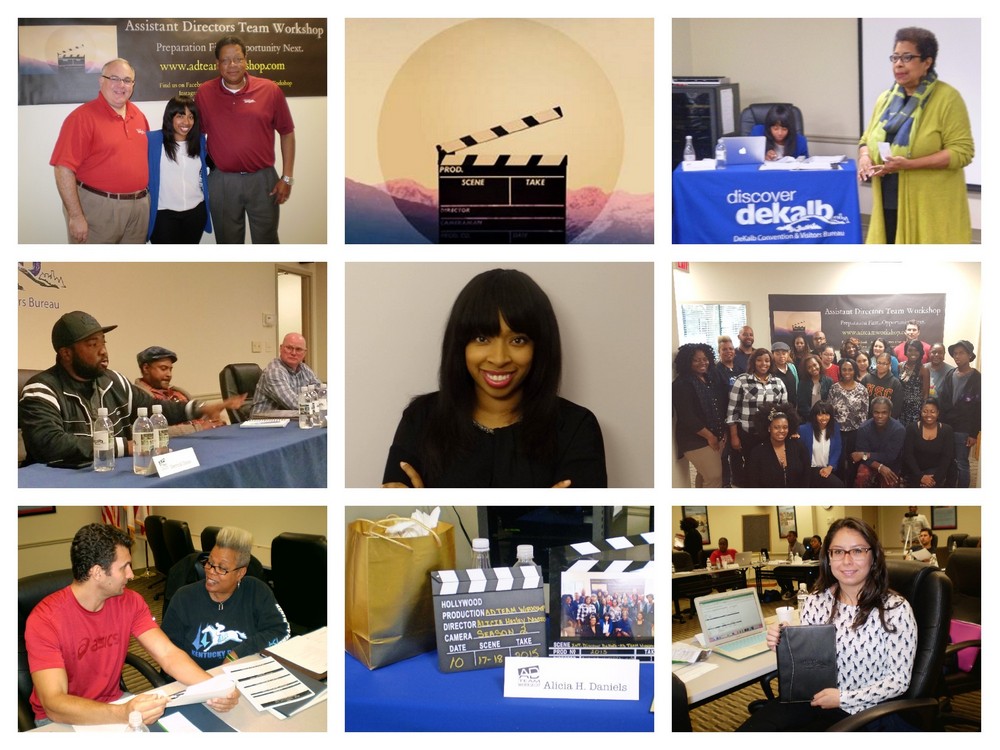 Can you give our readers an introduction to your business? Maybe you can share a bit about what you do and what sets you apart from others?
As discussed earlier in the interview, I started the Assistant Directors Team Workshop in 2015 to provide the proper training to our upcoming film industry elite. As a 14 year veteran Assistant Director member of the Directors Guild of America, I base my teaching solely based on my experience (the good, the bad, and the ugly). The perspective that I bring my students comes from a unique, knowledgeable, and personal place. One of the main things that sets me apart from the other workshops, classes, books, etc is my experience because I literally started from the bottom as an intern, production assistant, DGA Trainee, Assistant Director, and now I am qualified in the DGA to work as a Unit Production Manager on major tv/film shows. I literally have people calling me and ask if they will get to meet me if they take my workshop, and I reply, "Yes, I am the only instructor." When people find out they will actually be learning from the person who created the workshop, that's priceless. I value my business and I know that the AD Team Workshop is an experience that cannot be duplicated or reciprocated. We offer over a 130 pgs of reference material so that you can continue to study even after the class is over. We also have a facebook page where all past students can connect, share jobs, and other relevant industry topics. After our students complete our 2-Day intensive class we provide certificates of completion. As leaders of tv/film industry training, I am often approached by various department heads when they need to crew up their entry level position and my students get emailed these opportunities before it becomes advertised to a wider pool of applicants.
The thing that I am most proud of is following my dream even when it didn't seem like the dream was possible. I still remember when I was preparing for my first class, I was nervous that no one would sign up because I didn't have any testimonials, or reviews from past class. The one thing that I had was God and that's all I needed! My first class had 28 students and they all took a chance on my because they valued my experience and they knew that the information that I was teaching was useful and relevant to their future success in the tv/film industry.
It was definitely not easy to make my business a reality, but before I could have the Assistant Directors Team Workshop, I had to establish my career in the film industry and that was the challenging part. Immediately after I graduated from Clark Atlanta University Magna Cum Laude, I was accepted into the illustrious Directors Guild of America-Producer Training Program and I became a DGA Trainee for the next two years in Los Angeles, CA. The DGA Training program had over 1,000 applicants and only 14 of us were chosen the year I applied. It was definitely a privilege and honor to be chosen and once I graduated the program I became a DGA Assistant Director and as they say the rest is history. Throughout my career I have worked for various studios which helped shape my career including, NBC, CBS Viacom, Starz/Lionsgate, TPS, TBS, Sony, Universal, Paramount Pictures, Warner Bros, BET, OWN, ABC Family & ABC.
The road to starting my business or advancing in my career was not easy, but it was necessary. I look at every obstacle as challenges that you see when you take your eye off the prize. I'm so glad that my eyes stayed on the prize and my trials became my testimony which will help someone else to not make the same mistakes as I have. One of the main lessons that I learned along the way is to not sweat the small stuff and their are no problems only solutions. If we focus on the problem we will never move forward to the solution.
My brand is unique because we truly care about your goals and seeing you pursue them. We base our classes on useful information that can help you achieve your goals by going beyond the surface level and providing tools that will not only get you the career you want, but will keep you there also. I want the world to know that my story is still being written, but with God in my corner I know that the very best is still yet to come.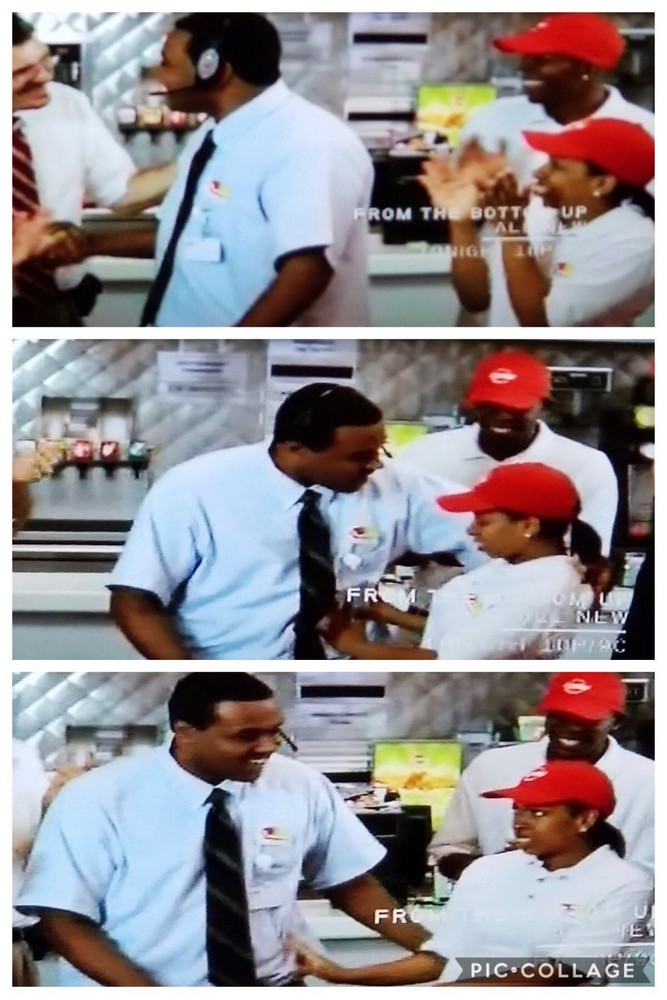 If you had a friend visiting you, what are some of the local spots you'd want to take them around to?
If my best friend was in town I would take her to brunch at Toast on Lenox, then the Spa at Four Seasons Atlanta. After the spa we would have lunch at Rays in the City and then we would go to at Top Golf for a fun competitive evening. I'm a big seafood lover, so we would be at all the nice seafood restaurants like Oceanaire, or Atlanta Fish Market. We would also explore the Ponce City Market as there is something for everyone there.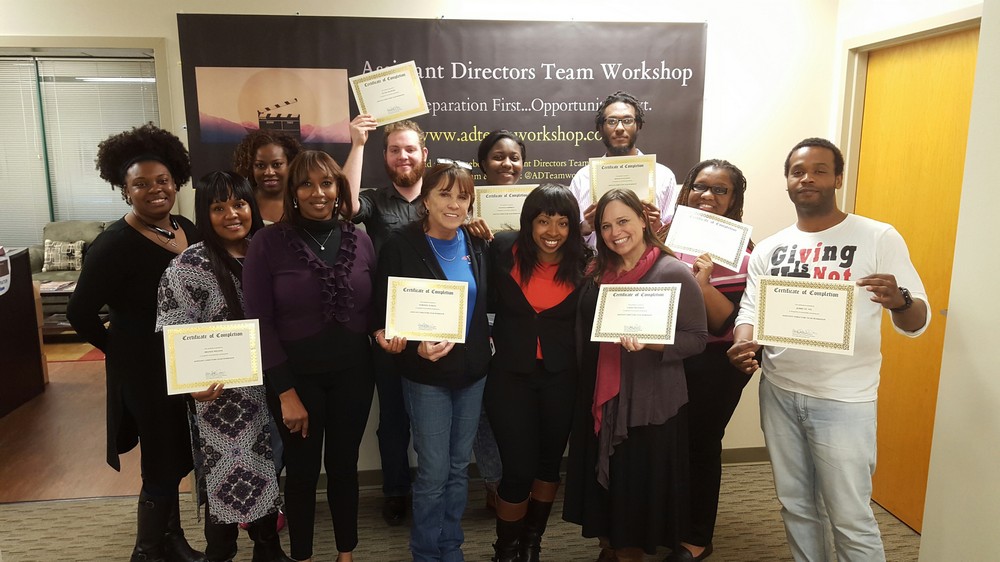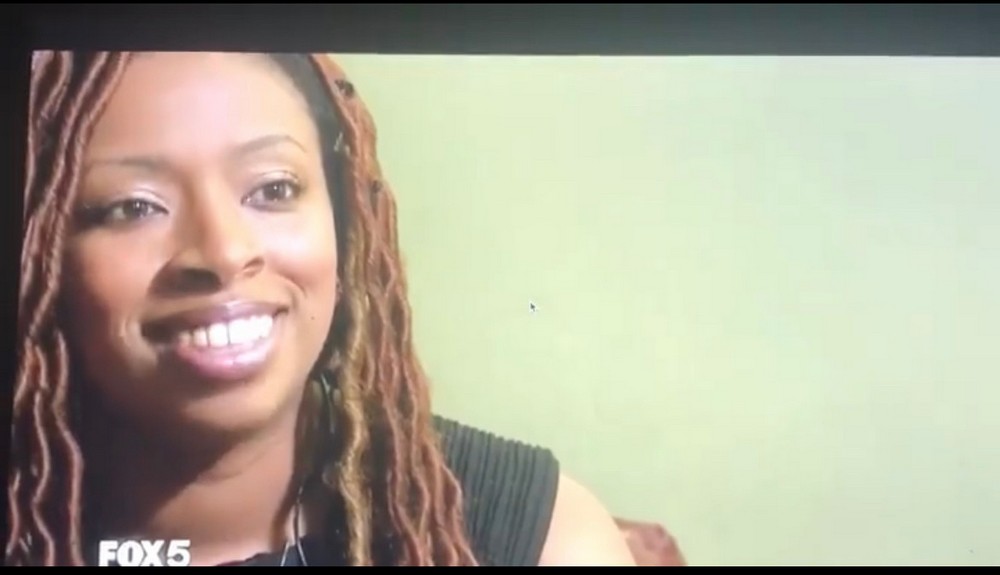 Shoutout is all about shouting out others who you feel deserve additional recognition and exposure. Who would you like to shoutout?
Wow, this is going to be long so get ready lol. I have to extend a TREMENDOUS Shoutout to my family! My family has been supportive of me and my career as an Assistant Director since the beginning. I have to shoutout my husband and two small children who have weathered the storm with my unpredictable long work hours and they have encouraged me to pursue my dreams by being extremely flexible and loving. I also have to give another HUGE shoutout to my mom who has been my biggest fan since I was born and her love and support has never changed.
Thirdly, I would be remised if I did not shoutout my Connecticut family which includes my little "big" brother Ricardo (he gives me great tips and feedback on my content and always posts ALL of my flyers or anything pertaining to my workshop, I love him so much and I'm grateful to have him in my corner. My Connecticut family also includes my Great Aunt Jean & Great Uncle Harold (they are more like my extra set of grandparents). My great Uncle Harold walked me down the aisle on my special day, and my great Aunt Jean helped instill my love for God, and excellence for all things at an early age and my big Cousin Laura Ann (who treats me like her niece). My Connecticut family supports my dreams from a distance, but they are ALWAYS just a phone call or flight away. I remember when I got accepted into the DGA Trainee Program which was the same year that I graduated from Clark Atlanta University in Atlanta, GA. Even though ALL my family had just came to Atlanta in May for my graduation, my mom & cousin Laura Ann did not hesitate to meet me in Los Angeles, CA two months later to help move me across the country to participate in the DGA Trainee program. While I was in orientation, they were pounding the pavement in the 100+ degree weather to help find me the perfect California apartment.
Nonetheless, all of my family mean the world to me and their unconditional love is unmatched despite us having a rather large immediate family including my maternal grandmother Luberta Hailey & late grandfather Hurley Hailey Sr., 7 uncles & 8 aunts, plus all my first cousins. My family know me as "Lee Can Do" the ambitious city girl (my nickname my Auntie Karen gave me because every time someone tried to help me I would just respond with Lee Can Do!)
Additionally, I want to Shoutout my best friend Shari Wilkins and her sister Heather Bass who are my chosen sisters. They both have provided guidance and support both near and far especially when starting my workshops. When my best friend couldn't be in town to help me with my classes as she lives in CT, she sent her sister to be by my side and what a tremendous support she has been.
The AD Team Workshop has been blessed with hundreds of students and sometimes those students want to volunteer because they love what the class offers so much. However, I want to shoutout two former students, who now assist me with making my vision a reality (Jennifer Hammond & Vivia Armstrong). These two ladies know me like the back of my hand and I am thankful that they love & believe in the AD Team Workshop just as much as I do!
I want to also send a Shoutout to a few of my former professors / professionals that I still keep in contact with to this day. They believed in me from the start and they have always pushed me to achieve my goals: Dr. Herbert Eichelberger, & Ms. Deidre McDonald. Moreover, as a past scholarship recipient for the Black Women in Film, the organizations founder, Mrs. Sheryl Gripper has supported me since I received the recognition in college and continues to shout my praises so it's only right for me to shout her out also.
Last, but definitely not least I want to send a Shoutout to my almighty God. Through God all things are possible and I'm so grateful that God has chosen me for this task at hand. Heavy is the head that wears the crown, but I am thankful that the person who placed the crown on my head also places the shield of protection around me. I firmly believe that "I can do ALL THINGS through Christ who strengthens me." Phil 4:13 With that said, I want to SHOUTOUT my close friends (too many to name, I am truly blessed!), my co-workers who have become my friends, and EVERYONE who has prayed for me, believed in me, supported me, liked, commented, or shared my post, I appreciate each and everyone of you and I promise that with God on my side, the best is yet to come!
Website: www.adteamworkshop.com
Instagram: https://www.instagram.com/adteamworkshop/
Linkedin: https://www.linkedin.com/in/alicia-daniels-1a822a107/
Twitter: https://twitter.com/ADTeamWorkshop
Facebook: https://www.facebook.com/AssistantDirectorsTeamWorkshop/
Youtube: https://www.youtube.com/watch?v=MLKgbEMp9ng&t=20s
Other: http://bit.ly/ADTeamWorkshopGooglereview
Image Credits
Headshot credit -IG @ eyeofaries / www.eyeofaries.com
Nominate Someone:
 ShoutoutAtlanta is built on recommendations and shoutouts from the community; it's how we uncover hidden gems, so if you or someone you know deserves recognition please let us know 
here.