Favorite Quotes & Affirmations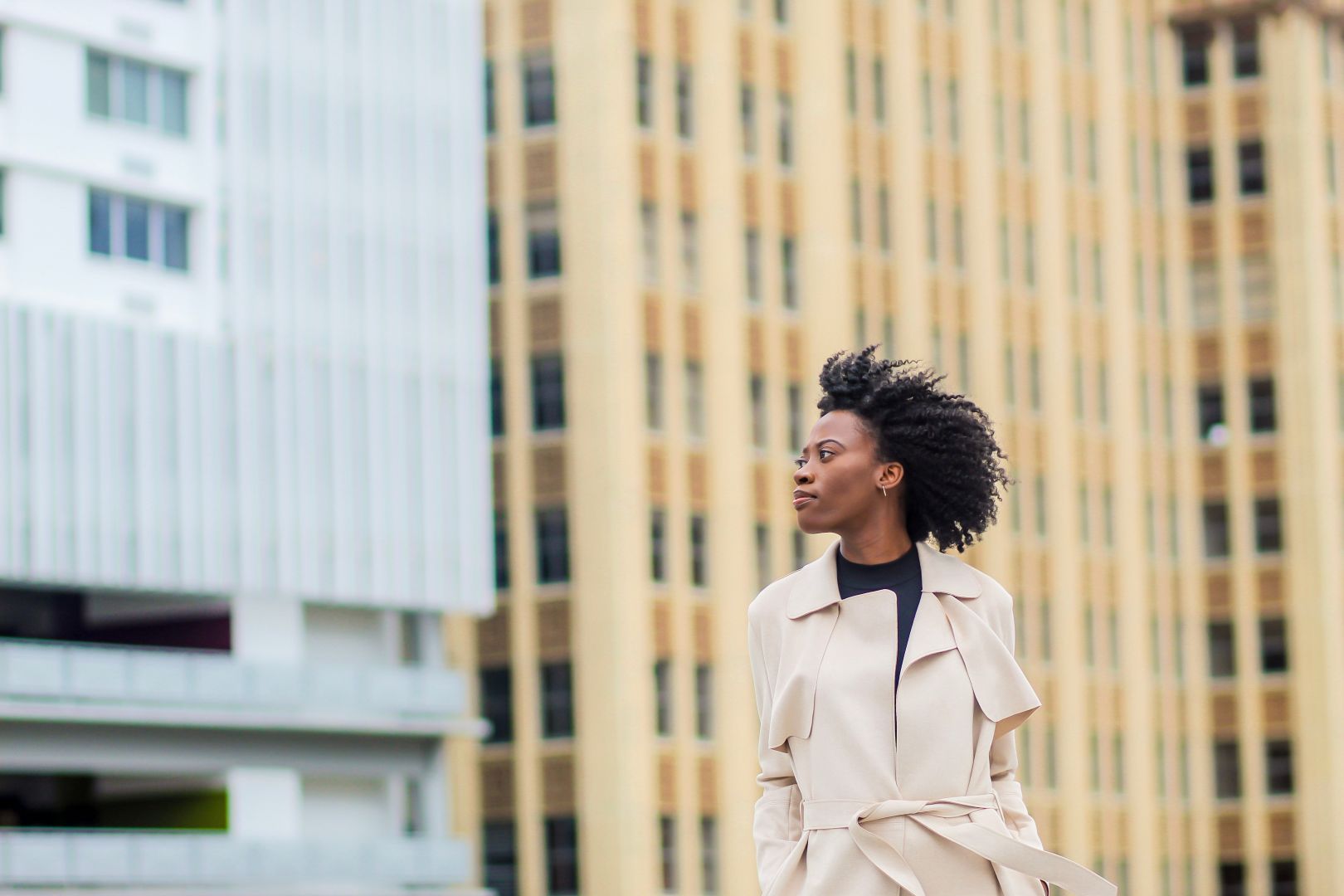 We love ourselves a good quote and so we asked our community to share their favorite quotes and affirmations with us and we've highlighted some below.
Zo Duncan | Songwriter & Executive Producer

"No matter what you do, someone will have a complaint. There isn't enough time in a life to service them all." This is a quote I made up which basically means stop caring about the complainers and nay sayers. I love it because it encompasses my personality. Very nonchalant. Very I don't give an F. At the very basis it just means stop trying to please everyone. There's always going to be an opposing view and if you spend all of your time trying to service all of the complaints, you'll never have time to do anything else. Don't sign up for a 2nd job as a customer service agent. Read more>>
India Mason | CEO of Minkd Out Extensions LLC

My favorite quote or affirmation…hmmmm this is a tough one. I would honestly have to say that my favorite affirmation is "I can. I will. End of Story", spoken by Nigerian author Chimamanda Ngozi Adichie. I literally say this to myself a thousand times in a day. Although very short and concise to me this quote speaks volumes. Broken down, "I can". To me this means I am capable, I am whole, I lack nothing and through christ I CAN literally do anything. I was born to win, and I will do just that. "I will", to me this means that no matter what obstacles I face (because there will be obstacles) I WILL overcome them, I WILL be successful, and I WILL have all the desires of my heart. Simply put. The last part is my favorite lol…"End of Story". As in, non negotiable, no excuses, no complaints, curtains closed, and SCENE. I will be successful, I will keep going, and all unapologetically. Why? Because I CAN. Read more>>
Jeannette Eason-Fields | JTK Youth Empowerment Company/ CEO

One of my favorite quotes is from the lyrics of a song, " Either you're with me, or against me, or you're in my way". I apply these words to everything I do. It reminds me that not everyone will support your dreams but as long as you believe and know that with God all things are possible, there's no stopping you. There will always be people that support you and there will always be people that doubt you; Learn to recognize the difference and Keep Grinding'. Read more>>
Likisha "Kiche" Griffin | Artisan & Creative Producer

My favorite affirmation is "Remix. Rebuild."It's a personal mantra and call-to-action. As a cultural producer, I've learned that histories often repeat. Communities and generations have an opportunity to progress experiences. To remix is to consider the past. To rebuild is to be in the now. In this time of paradigm shift, I believe the creativity of inter-generations will cultivate what is to come. Read more>>
Shy Base | Creative Director & Fashion Stylist

My favorite affirmation is I'm the Bag. I love this affirmation because it helps me remember that I can always create something out of nothing. It also reminds me that with every step that I take in my life I can succeed. Read more>>
Josh Henderson | Illustrator, Painter, Graphic Designer

"Spend more time doing what you love." This is a quote I wrote for myself but also to people who need to hear it the most. Its a call to action. You have to break from suffering in silence and shout your affirmations to the world. That voice can be heard through your choices to follow your passion. I like this quote because of the different meanings behind it. Spend more time with your family, hobbies *no matter how embarrassing they seem, or following a career path Read more>>
Britany Lynn | Spiritual Life Coach, Reiki Practitioner and Owner of The Full Embrace

One of my favorite quotes is " Attachments are the root of all suffering". This is a quote by Buddha. It means so much to me, because whenever I begin to feel uncomfortable or suffer in a situation, I know to mind my attachments. These feelings of unease are indicators that there's something that I'm obsessing over or attaching to that isn't healthy. Attachments can be to people or things. They also embody desires and expectations. Materialism and living in the past or future are forms of attaching to physical things. In relationships. attachments appear as codependency; unsecure attachment styles; desire in connecting due to potential in a person or fantasy; or placing expectations on other people. Love is suppose to be free and unconditional. To constrict, control, or attempt to possess another spirit having a human experience is an unhealthy attachment and not love. So if I'm hurt or disappointed by someone or something, I reflect to see where the attachment lies. Read more>>
Rolando Brown | Audio engineer/ Sound recordist

"Life begins at the end of your comfort zone" by Neale Donald Walsch. It has been one of the guiding thoughts in my mind whenever I feel apprehensive about taking a risk or trying something new that I am unsure of. Read more>>
Brittany Rushin | Vaginal steam facilitator

Ask, Believe, and Receive … once you put your mind to it, you can have anything you want in life. All it takes is that you Askinh first. Then You believe it's already yours than wait for you shall receive. Read more>>
Florena Oliver | Entrepreneur- Business Strategist

My favorite quote is from Nelson Mandela, "Everything seems impossible until it is done". This quote guides me in everything I do. Every time I am faced with a difficult challenge, I remember this phrase and the man who spoke it. Someone who spent several years in jail suppressed by a country that he later was elected to its presidency. His determination and tenacity gives encourage to work and find a solution to what I am facing. Read more>.
Kanessa Miller Doss | Believer-Wife-Mommy-Professor-Author

I am absolutely in love with inspirational and motivational quotes, so this is an extremely challenging question. In my office, I have a quote wall to infuse my heart with inspiration on tough days and to keep me going on good days. My wall is an inspirational masterpiece with quotes, poems, scriptures, declarations, and prayers. It is nearly impossible to narrow my list of favorite quotes to just one. Today, I want to share one of my top three favorite quotes; the scripture quote from Jeremiah 29:11, "I know the plans I have for you, plans to give you hope and a future." Words can't describe what this scripture quote means to my faith, family, and career journeys. I know that my God is with me even when my present situation seems bleak. I appreciate knowing that God is with me through the good, the bad, and the in-between. My hope is in my faith that God will give me the strength to withstand all things to secure my abundant future and live my purposeful life. Read more>>
Marlan Yoder | Artist

Sister Wendy, a nun from Canada, who felt called by God to study and discuss paintings, made a comment on PBS in 1997 that radically changed the way I approached my art. She said, "Never listen to what an artist says his work is about because he doesn't know." At first I laughed, thinking it a strange thing to say. but then I gave it some serious thought. A few days later a client made a comment about the meaning of one of my paintings. He saw something I'd never seen, then I noticed a pattern in some of my other pieces that were similar. That's when the light went on. Suddenly, I realized that I no longer had to concern myself with the meaning of my work or exactly how it would turn out. From that day forward I stopped trying to come up with ideas. After all, my ideas were rather average. I began a new process wherein I wait for a download, if you will. Read more>>
Jasmine Phillips | Author | Social Media and PR Strategist

My most favorite scripture comes from Roman 8:18. "Yet what we suffer now is nothing compared to the glory He will reveal to us later." This scripture has kept me in so many seasons of my life. It provided encouragement and increased my faith in knowing that better is on the way. Although times may be tough right now, I still hold on to His words that tough times won't always last. Read more>>
Caroline Powell | Blogger & Book Lover

Within the last couple of years, I've come to love the phrase "The only way to get through it is to get through it." Whether you're dealing with obstacles, challenges, or hardships, the only thing you can do is keep going. Sure, take some time to feel your feelings, but you will have to keep going to see what's waiting on the other side. Read more>>
Miquiera Cargill | Cosmetics business owner

My favorite affirmation would have to be: I can do all things through Christ who strengthens me. That quote means everything to me simply because on the days I feel like giving up and throwing in the towel when it comes to my business this helps me get through my day. Read more>>
Jaylin Kemp | Entrepreneur and Sneaker Enthusiast

A life without a passion has no solid foundation, always remember why you started. This quote really resonates with me because I am a huge advocate of pursuing your passion. I believe that is the purpose of life- finding your purpose and then pursuing it with all that you have. Understanding your passion allows your workdays to become easier because you also understand that the work you are doing is moving toward a "greater good" that is extremely bigger than just yourself. Read more>>
Clemesha Pruitt | Aspiring Actress & Model

My favorite quote is a saying that I strongly stand on, "It's already written." Meaning whatever path you decide to take on this journey called life remember the outcome is already written. Whether the choice is good or bad right or wrong the end game is decided as it's the life God created for each and every one of us. It's already written no matter what hard obstacles may stand in my way my I have a strong faith the end game is written exactly how god planned it to be. If you're a strong believer that god does things for certain reasons and those dreams you're chasing will come true, claim it. It's already written. Read more>>
Boluwasefe Adelugba | Natural Hair Influencer & Youtuber

"There is nothing like you, there was nothing like you, and there shall be nothing like you." Comparison is such a big thing in today's society that you can't escape, whether socially or academically. Someone is always trying to be like, the next person, so this quote reminds me of who I am. It reminds me that comparison is a useless tactic because I am me, and there is no better person than I could be. Read more>>
Jen Handoko | self-published author

If I'm not mistaken I think it was Andy Warhol who said, "Sometimes people let the same problem make them miserable for years when they could just say, So what. That's one of my favorite things to say. So what." I guess it does sound pretty passive, but it's true nonetheless: You really have to decide what is worth giving your energy and reaction to. Not everything needs to be fixated on. I've survived every heartbreak and trauma in my life so far. Just say "yikes" and move on. Read more>>
Lorrie Thomas Ross | Transformational Marketing Guide, Speaker and Retreat Leader

Learn Give Grow Love Laugh This is my personal mantra. It's my North Star, my guiding light that reminds me of what I am here to do and how beautiful life can be. Read more>>
Dr. Ramon Carter | Serial Entrepreneur

Until a man identifies with who he is and where he came from (his origin), then and only then can he/she move forward in life. This is a quote that I have written some years ago that I also have included before the introduction of my books. This quote is special to me because it was in prison where I begin to identify with who I was. What I like about it is that before prison I was an unconscious man, but while serving time I became a conscious man once I surrendered to God. I am who I am today because God allowed my down time to become my up uplifting time. Read more>>
Charbel Aoun | Pharmacy Student & First-Generation Advocate

One of my favorite quotes is from Milton Berle, "If opportunity doesn't knock, build a door." The more that I go back to this quote, the more I realize that it is not about seeking the best opportunities, job roles, innovative projects, but it is rather about showcasing to the world the best version of yourself. This quote demonstrates to me and everyone that I share it with that you will not get to your dream job or school without first evaluating yourself and what steps to take to better yourself. It is when you learned new skill sets, volunteered in new projects, or went out of your comfort zone and presented work you've completed that you can better yourself for the next opportunities at hand. This is the door that we refer to; it doesn't matter how long it takes or what you need to make this door, but we must prepare ourselves to the best of our abilities so that when the opportunity does arrive, we can move forward. Going slow gets you there faster; as long as the door is the best representation of ourselves, will the opportunity be rewarded. Read more>>
Kendra Elmz | Owner | Executive Pastry Chef

For us, committing is universal and everything. We committed to each other, we committed to a new life, we committed to a new business. Each of those things takes work and sacrifice to do really well. They are scary with a lot of unknowns, expectations, hopes, and dreams wrapped up in the outcome. We commit to showing up for each other and for ourselves. After all, it is a choice every single day to do so and to do so with love, passion, and joy in our heart. Read more>>
Mercedes Melendez | Educational Chef / Private Caterer

I choose to live by "let food by thy medicine." This quote is attributed mostly to Hippocrates, sometimes Imhotep. Whoever first said it, the saying holds true to me. I think in the West we most often believe in medicine as something pharmaceutical or perhaps as something to be taken as a direct application to disorder or disease. Medicine can also be used as a preventative and comes in many forms. When I think it of in terms of food, I view it according to the senses. Is this food beautiful aesthetically, is the smell aromatherapy, does the sounds of its preparation bring me joy? And of course, yes, when I consume it, does its nourishment satisfy my nutritional needs. Food is more than a source of energy; it is a source of life and we need certain nutrients like essential trace minerals and amino acids to thrive. Fast, convenient foods can be artificially pleasing to our sense of taste but lacking in true satisfaction. Read more>>
Alexandria Higgs | CEO of ALEX&RIA MGMT

"Artists are people driven by the tension to communicate and the desire to hide." -Unknown I heard this quote years ago and I can't remember where, however, I relate to this quote so much because I express my self better thorough words or music. Growing up I was apart of a band and was the songwriter and a poet. I still write poetry to this day and in the process of writing a book. Most artists have messages hidden or blatant in their music and almost everyone can relate to someone or some lyric. Music, allow artists to say and express themselves without having the back lash of family or people judging them. Now, people are still going to judge but that means that music isn't for that particular person. Read more>>